November 27th Birthdays
If you were born on November 27th, you share a celebrity birthday with these famous people: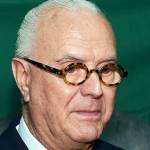 Manolo Blahnik is 80 (nee Manuel Blahnik Rodriguez)
Spanish former fashion writer (L'Uomo Vogue), men's and women's high  fashion shoe designer, and founder of the Manolo Blahnik boutique chain of retail stores, born November 27, 1942. (Manolo Blahnik 2017 Photo: Jindřich Nosek (NoJin)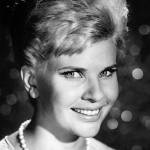 Barbara Anderson is 77

American Emmy Award-winning actress of television (Officer Eve Whitfield on Ironside; Mission: Impossible; The Return of Ironside; Bonanza: The Next Generation; Paris 7000; The Road West; Marcus Welby, M.D.), born November 27, 1945. (Barbara Anderson 1969 Photo: NBC TV)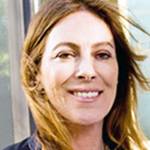 Kathryn Bigelow is 71 (ex of James Cameron)
Academy Award-winning American television & movie director, producer, & screenwriter (Blue Steel; The Loveless; The Hurt Locker; K-19: The Widowmaker; Zero Dark Thirty; Strange Days; Point Break; Near Dark; The Weight of Water), born November 27, 1951. (Kathryn Bigelow 2009 Photo: Seattleartist)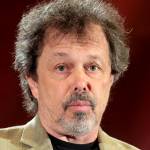 Curtis Armstrong is 69
American character & voice actor of TV (Bert Viola on Moonlighting; Supernatural; New Girl; American Dad!, The Closer; Boston Legal; Major Crimes; Felicity), and movies (Revenge of the Nerds; Risky Business; Hit List), born November 27, 1953. (Curtis Armstrong 2017 Photo: Gage Skidmore)
Kimmy Robertson is 68
American character actress & voice over artist of TV (Lucy Moran on Twin Peaks; The Tick; The Louie Show), and movies (Twin Peaks: The Missing Pieces; Don't Tell Mom the Babysitter's Dead; Honey, I Shrunk the Kids; Growing Pains), born November 27, 1954. (Kimmy Robertson 1996: ShaneofFools)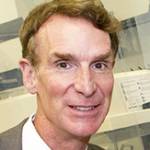 Bill Nye is 67 (nee William Sanford Nye)
American comedian, science advocate, host, voice over & character actor of TV (Bill Nye, The Science Guy; Bill Nye Saves the World; StarTalk; Stuff Happens Hosted by Bill Nye; Back to the Future; Numb3rs; Miles from Tomorrowland), born November 27, 1955. (Bill Nye 2011 Photo: NASA/GSFC/Bill Hrybyk)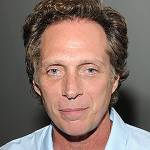 William Fichtner is 66 (nee William Edward Fichtner Jr.; ex of Betsy Aidem)
American actor of TV (Alex Mahone on Prison Break; Adam on Mom; As the World Turns; Invasion; Entourage; Empire; Grace Under Fire) and movies (Black Hawk Down; The Perfect Storm; Drowning Mona; Contact; Strange Days), born November 27, 1956. (William Fichtner 2011 Photo: Vanessa Lua)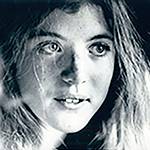 Caroline Kennedy is 65 (aka Caroline Bouvier Kennedy Schlossberg)
American lawyer, editor & author (In our Defense: The Bill of Rights in Action; The Right to Privacy), U.S. States Ambassador (Japan, Australia), born November 27, 1957. Daughter of President John F. Kennedy & Jacqueline Bouvier; sister of John F. Kennedy Jr. (Caroline Kennedy 1973: AP Wirephoto)
Steve Oedekerk is 61 (nee Steven Brent Oedekerk)
American actor, director, producer & screenwriter of movies (Evan Almighty; Patch Adams; The Nutty Professor; Bruce Almighty; Juwanna Mann; Ace Venture: When Nature Calls; Jimmy Neutron: Boy Genius; Casual Sex?; Smart Alex) and TV (In Living Color; Back at the Barnyard; Planet Sheen), born November 27, 1961.
Fisher Stevens is 59 (nee Steven Fisher; ex-partner of Michelle Pfeiffer)
Academy Award-winning American producer, director, & actor of TV (Chuck Fishman on Early Edition; Lost; Ryan's Hope; Damages; The Night Of; The Blacklist) and movies (Mystery Date; Only You; My Science Project; Short Circuit), born November 27, 1963. (Fisher Stevens 1990 Photo: Alan Light)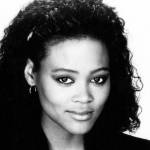 Robin Givens is 58 (partner of Murphy Jensen; ex of Mike Tyson)
American actress of TV (Darlene Merriman on Head of the Class; Sparks; Riverdale; The Bold and the Beautiful; 90210; Chuck) and movies (Boomerang; Dreams I Never Had; A Christmas to Remember), born November 27, 1964. (Robin Givens 1986 Head of the Class Photo: ABC / Warner Bros. TV)
Michael Vartan is 54
French-American actor of TV (Michael Vaughn on Alias; Hawthorne; The Arrangement; Bates Motel; Ally McBeal) and movies (Never Been Kissed; The Next Best Thing; It Had to Be You; One Hour Photo), born November 27, 1968. (Michael Vartan 2010 Photo: G. M. Ireneo Alessi / SinixLab)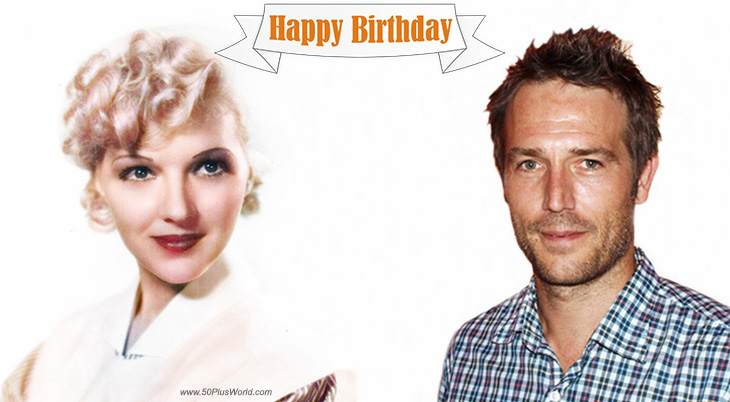 (Astrid Allwyn c 1934 The Night Parade [colorized] | Michael Vartan 2010: G. M. Ireneo Alessi)
Happy Birthday to everyone celebrating their birthday on November 27th!
Remember These November 27th Famous Birthdays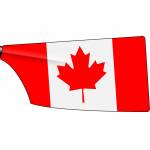 Kathleen Heddle
Canadian Sports Hall of fame competitive rower, 4-time Olympic medalist with rowing partner Marnie McBean (1992 Barcelona coxless pair & eights gold; 1996 Atlanta  double sculls gold; quadruple sculls bronze), FISA Thomas Keller medalist (born Nov. 27, 1965 – died Jan. 11, 2021; age 55). Kathleen Heddle had cancer before she died. (Photo: Gary van der Merwe)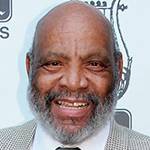 James Avery
American poet, comedian, actor & voice artist of TV (Philip Banks on The Fresh Prince of Bel-Air; Sparks; L.A. Law; FM; The Division; Teenage Mutant Ninja Turtles; The Closer; Beauty and the Beast) and movies (Nightflyers; License to Drive) (born Nov. 27, 1945 – died Dec. 31, 2013; age 68). James Avery died of heart surgery complications. (James Avery 2013 Photo: Brencoombs)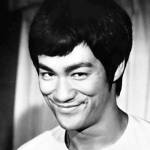 Bruce Lee (nee Lee Jun-Fan)
American-Hong Kongese martial arts expert (Wing Chun, judo), founder of Jeet Kune Do, actor of TV (Kato on The Green Hornet; Longstreet) & films (Fists of Fury; Enter the Dragon; Way of the Dragon; The Big Boss) (born Nov. 27, 1940 – died July 20, 1973; age 32). Bruce Lee had underarm sweat glands removed in 1972; he had cerebral edema when he died. (Bruce Lee 1971)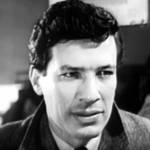 Michael Tolan (nee Seymour Tuchow; ex of Rosemary Forsyth)

American actor of radio, stage, TV (The Doctors and the Nurses; The Bold Ones: The Senator; The F.B.I.; Murder, She Wrote; Naked City) and movies (All That Jazz; John and Mary; The Lost Man; Hour of the Gun; Journey Into Darkness; The Enforcer; Fort Worth) (born Nov. 27, 1925 – died Jan. 31, 2011; age 85). Cause of death for Michael Tolan was renal failure. (Michael Tolan 1958 Decoy)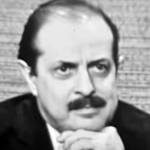 David Merrick (nee David Lee Margulois)

Tony Award-winning American producer of theater (40 Carats; Play It Again, Sam; Cactus Flower; Hello, Dolly!; Becket; Sunday in New York; Gypsy; Fanny; 42nd Street; Oliver!) & movies (Rough Cut; Semi-Tough; The Great Gatsby; Child's Play) (born Nov. 27, 1911 – died Apr. 25, 2000; age 88). Cause of death for David Merrick is unknown. (David Merrick 1966 What's My Line?)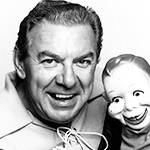 "Buffalo" Bob Smith (nee Robert Emil Schmidt)
American host, singer, musician, children's puppeteer (Howdy Doody) and entertainer on radio, stage, and TV (co-creator and host of The Howdy Doody Show 1948-1960; The New Howdy Doody Show 1976-1977) (born Nov. 27, 1917 – died July 30, 1998; age 80). Buffalo Bob Smith died of cancer. (Buffalo Bob Smith & Howdy Doody 1972 Photo: Roy Erickson)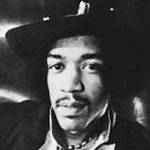 Jimi Hendrix (nee Johnny Allen Hendirx)
American psychedelic rock, blues and R&B guitarist, songwriter & singer (All Along the Watchtower; Foxy Lady; Stepping Stone; Purple Haze; Hey Joe; The Wind Cries Mary; Burning of the Midnight Lamp; Stone Free) (born Nov. 27, 1942 – died Sept. 18, 1970; age 27). Jimi Hendrix died of asphyxia after taking sleeping tablets & vomiting. (Jimi Hendrix 1968: Reprise Records)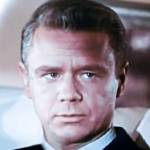 Marshall Thompson (nee James Marshall Thompson)
American actor of TV (Dr. Marsh Tracy on Daktari; George; Angel; World of Giants; Lou Grant; Quincy M.E.) and films (George!; Gallant Bess; The Rose Bowl Story; Dial 1119; Clarence, The Cross-Eyed Lion; The Turning Point; To Hell and Back) (born Nov. 27, 1925 – died May 18, 1992; age 66). Brother-in-law of Richard Long. (Marshall Thompson 1958 Fiend Without a Face Trailer)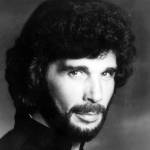 Eddie Rabbitt (nee Edward Thomas Rabbitt)
American singer & songwriter (Every Which Way But Loose; I Love a Rainy Night; Drivin' My Life Away; Step By Step; You and I; Someone Could Lose a Heart Tonight; Suspicions; Drinkin' My Baby [Off My Mind]; Hearts on Fire) (born Nov. 27, 1941 – died May 7, 1998; age 56). Eddie Rabbitt died of lung cancer. (Eddie Rabbitt 1979 Photo: Lynn Goldsmith / Elektra Records)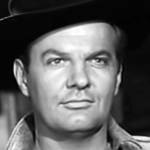 Charles H. Gray
American actor of TV (Clay Forrester on Rawhide; Highway Patrol; Gunsmoke; Gunslinger; The Young and the Restless; Death Valley Days; Zane Grey Theater; Riverboat; Alias Smith and Jones) and movies (Cattle Empire; Desert Hell; The Black Whip) (born Nov. 27, 1921 – died Aug. 2, 2008; age 86). Charles H. Gray's cause of death is unknown. (Charles H. Gray 1959 Black Saddle)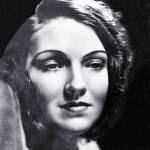 Astrid Allwyn (nee Astrid Christofferson; ex of Robert Kent)
American film actress (International Crime; Love Affair; Hands Across the Table; Meet the Missus; Gangs of Chicago; City of Missing Girls; The White Parade; The Lone Wolf Strikes; Melody For Three; Cracked Nuts; Mr. Smith Goes to Washington; It Could Happen to You; Follow the Fleet; Mystery Liner; Love Takes Flight) (born Nov. 27, 1905 – died Mar. 31, 1978; age 72). (Astrid Allwyn 1931)
*Images are public domain or Creative Commons licensed & sourced via Wikimedia Commons or Flickr, unless otherwise noted*