Celebrating Seniors - Bob Dylan is 75
Celebrating the 75th birthday of folk and rock singer-songwriter and septuagenarian senior citizen Bob Dylan (aka Robert Zimmeran), who was born May 24, 1941 in Duluth, Minnesota. Take a look/listen to 4 of Dylan's biggest hits from the 1960's – Dylan's original songs and some favorite cover versions of each: Blowin' in the Wind, The Times They Are a-Changin', Rolling Stone, and Lay Lady Lay.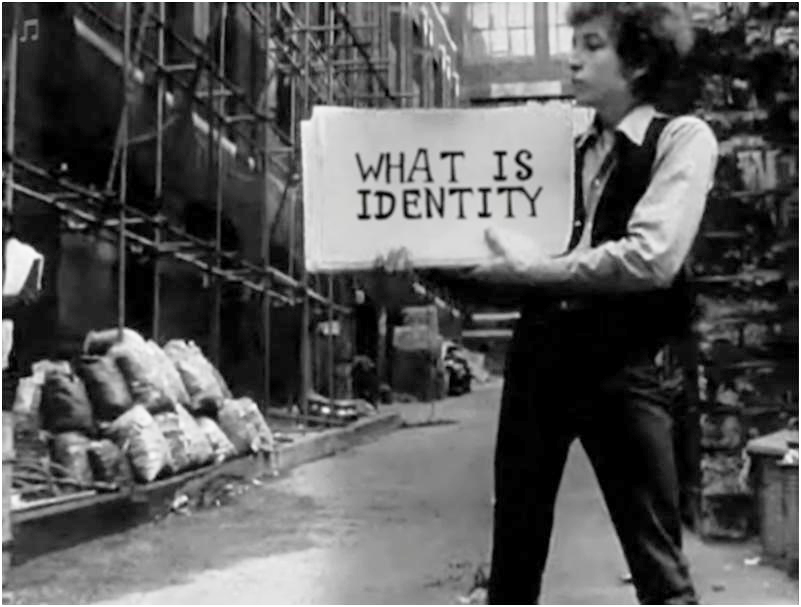 (Bob Dylan Photo: Dominic Sayers)
Robert Zimmerman grew up listening to blues, country and rock and roll music, doing covers of Elvis Presley and Little Richard songs in high school with different bands.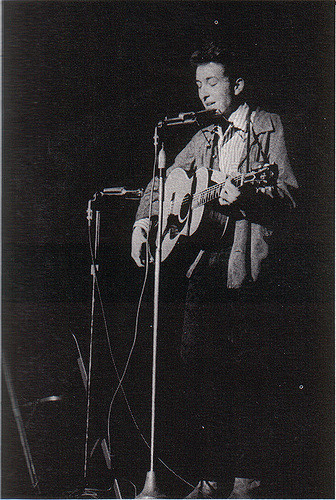 (Bob Dylan 1964 Photo: St. Lawrence College Yearbook / Flickr: Joe Gratz)
He attended the University of Minnesota for one year (1959-1960) and influenced by Welsh poet Dylan Thomas, began calling himself Bob Dylan, and turned to singing folk music.
Depression-era singer Woody Guthrie was an idol for Bob Dylan, and when he moved to New York City in January 1961, Dylan visited Guthrie in the hospital. Bob Dylan began playing in Greenwich Village clubs and got signed to Columbia records in the fall of 1961.
Bob Dylan's first album didn't do well and Johnny Cash helped persuade the label not to drop him. In mid-1962, he legally changed his name to Robert Dylan and was signed by talent manager Albert Grossman; he'd also begun to be interested in the civil rights movement.
At the end of 1962, Bob Dylan travelled to the U.K. to be featured in a BBC play televised in January 1963, Madhouse on Castle Street (1963), which included one of the earliest performances of Bob Dylan singing Blowin' in the Wind.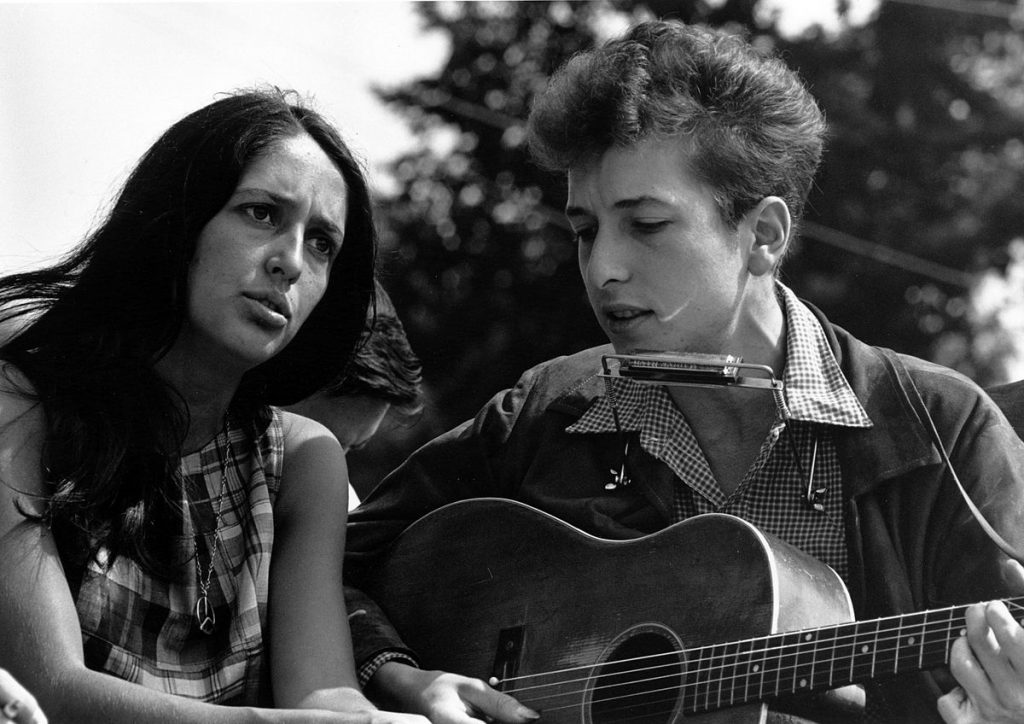 (1963 Photo: Rowland Scherman, U.S. National Archives and Records Administration)
Bob Dylan and Joan Baez (above) sang at the historic civil rights March on Washington in March 1963. Hard to believe, but the single Blowin' in the Wind (1963) written by Bob Dylan did not chart – anywhere – when it was recorded by Bob Dylan himself in 1963.
Dylan has said the melody of Blowin' in the Wind is based off a Canadian negro spiritual No More Auction Block, sung by former American slaves who fled to Canada after 1833 (when Britain abolished slavery). Blowin' in the Wind has been claimed as a civil rights anthem and a protest against war.
Since then, Blowin' in the Wind has been covered by hundreds  of artists, including Stevie Wonder, who had a Top Ten hit with it in 1966. Blowin' in the Wind was inducted into the Grammy Hall of Fame in 1994.  Below, Bob Dylan singing his signature song, Blowin' in the Wind, live in 1963.
Most baby boomers will remember the Peter, Paul and Mary version Blowin' in the Wind from 1963, which became a #2 hit for them. Below, Peter, Paul and Mary perform Blowin' in the Wind live in concert. 
Bob Dylan's next hit single, The Times They Are a-Changin' (1965), didn't chart in America either when he first recorded it in 1965, but it got to #9 in the UK. Dylan has said The Times They Are a-Changin' was influenced by the Irish and Scottish ballads Come All Ye Bold Highway Men and Come All Ye Tender Hearted Maidens, and was an attempt to create an anthem for a generation. 
Artists such as Bruce Springsteen, The Beach Boys, Joan Baez, Paul Simon & Art Garfunkel, Billy Joel, and others, have covered The Times They Are a-Changin'. The Byrds sang a lot of Bob Dylan songs.
Below, The Byrds sing The Times They Are a-Changin' in 1965 with an introduction by a very young Michael Landon (well…we/they were all very young back then).
Dylan grabbed the attention of the American baby boomers when his single Like a Rolling Stone was released in July 1965 and the song went to #2 on the Hot 100 charts in America, and #4 in the UK. Dylan had just returned from an exhausting tour of England in 1965 and was considering quitting the music business, when he wrote the lyrics for Like a Rolling Stone. Below, Bob Dylan sings Like a Rolling Stone.
Nancy Sinatra, David Bowie, The Four Seasons, The Rascals, Judy Collins, Johnny Winter, David Gilmour, and many other artists, have covered Bob Dylan's Like a Rolling Stone. We like The Rolling Stones cover of Like a Rolling Stone. Below, The Rolling Stones official promo video for Like a Rolling Stone.
In November 1965, Bob Dylan married model Sara Lownds (nee Shirley Noznisky), a divorced mother of one. Dylan and Sara had met the year before in Greenwich Village; she was pregnant with their first child, son Jesse Dylan at the time of their wedding. Dylan adopted Sara's daughter Maria, and they had 3 more children together before divorcing in 1977 – daughter Anna, and sons Samuel and Jakob Dylan. The couple lived with their family in Woodstock, New York.
By the end of 1966 Dylan had been touring for almost 5 years and told an interviewer that he had developed a heroin habit, which he kicked that year. He'd also recovered from a motorcycle accident that summer and had taken an extended hiatus from touring.
Lay Lady Lay (1969) was written by Bob Dylan for the movie Midnight Cowboy (1969). Dylan missed the submission date for the movie, but his recording of Lay Lady Lay was released as a single and went to #7. 
 Lay Lady Lay has been covered by numerous artists including The Byrds, The Everly Brothers, Melanie, Duran Duran, and others. Cher changed Dylan's lyrics to Lay Baby Lay; below is Cher's cover of Bob Dylan's Lay Laby Lay: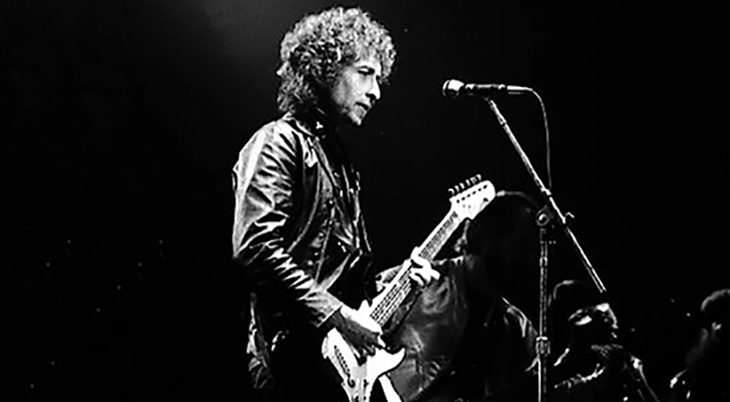 (Bob Dylan 1980 Photo: Jean-Luc Ourlin) 
*Images are public domain or Creative Commons licensed & sourced via Wikimedia Commons, Vimeo, or Flickr, unless otherwise noted*