May 21st Birthdays
If you were born on May 21st you share a celebrity birthday with these famous people: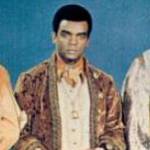 Ron Isley is 80 (nee Ronald Isley; "Mr. Biggs")
American lead singer of Rock and Roll Hall of Fame group The Isley Brothers (Shout Part 1; It's Your Thing; I Turned You On; Love the One You're With; Down Low Nobody Has to Know, Contagious), born May 21, 1941. (Ronald Isley 1969 Photo: T-Neck Records, Billboard)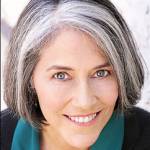 Carol Potter is 73
American actress of stage, TV soap operas (Cindy Walsh on Beverly Hills, 90210; Joan Cummings on Sunset Beach; The Doctors; One Life to Live; Ryan's Hope; Today's F.B.I.; L.A. Law), and movies (Dutch Treat; Tiger Heart; Naturally Native), born May 21, 1948. (Carol Potter 2008 Photo: Michael Hiller)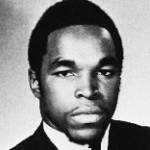 Mr. T is 69 (nee Lawrence Tureaud)
American former bouncer, bodyguard, professional WWF wrestler, boxer, and actor of movies (Rocky III; D. C. Cab; Spy Hard; Judgment) and television (B.A. Baracus on The A-Team; T.S. Turner on T and T; Mister T) born May 21, 1952. (Mr. T 1970 Photo: Dunbar Vocational High School)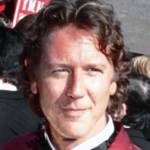 Judge Reinhold is 64 (nee Edward Ernest Reinhold Jr.)

American actor of stage, TV and movies (Beverly Hills Cop films; Fast Times at Ridgemont High; Gremlins; Head Office; Running Scared; Ruthless People; Vice Versa; The Santa Clause; A Soldier's Tale; Baby on Board; Bank Robber; Stripes), born May 21, 1957. (Judge Reinhold 1994 Photo: Alan Light)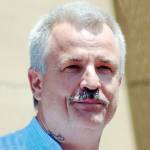 Nick Cassavetes is 62 (nee Nicholas David Rowland Cassavetes)
American film producer, director & screenwriter (The Notebook; John Q; Blow; Alpha Dog; My Sister's Keeper; Unhook the Stars), and actor of TV (Entourage) & movies (The Wraith; Life; Face/Off; Blind Fury; Under the Gun), born May 21, 1959. (Nick Cassavetes 2009 Photo: Angela George)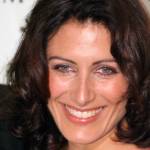 Lisa Edelstein is 55
American actress of TV (Dr. Lisa Cuddy on House; Abby McCarthy on Girlfriends' Guide to Divorce; Relativity; Almost Perfect; Superman; Ally McBeal; The West Wing; Felicity; Leap of Faith; The Good Wife) & movies (Daddy Day Care), born May 21, 1966. (Lisa Edelstein 2006 Photo: Raven Underwood)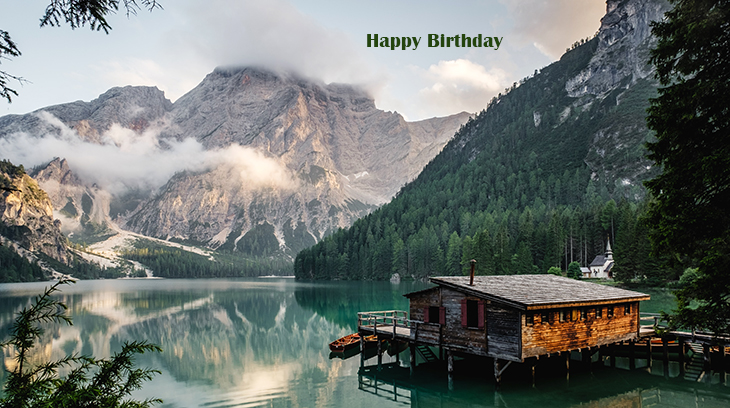 (Lago di Braies, South Tyrol, Northern Italy Photo: Luca Bravo via Unsplash)
Happy Birthday to everyone celebrating their birthday on May 21st!
Remember These May 21st Famous Birthdays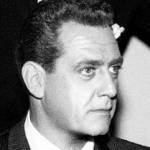 Raymond Burr
Emmy Award-winning Canadian-American actor of stage, radio, TV (Perry Mason series & made-for-TV movies; Ironside; Kingston: Confidential), and movies (Rear Window; Godzilla; Perry Mason films; Blue Gardenia; Fort Algiers) (born May 21, 1917 – died Sept. 12, 1993; age 76). Cause of death for Raymond Burr was cancer. (Raymond Burr 1961 Perry Mason Photo: CBS TV)
American actor of stage, movies, & TV (Deadman's Curve; Battlestar Galactica; Philip Brent on All My Children; The Streets of San Francisco; Dynasty; Santa Barbara; Mary Hartman, Mary Hartman; Hawaii Five-O; The Rookies) (born May 21, 1945 – died Feb. 7, 2017; age 71). Richard Hatch died of pancreatic cancer. (Richard Hatch 1974 F. Scott Fitzgerald and the Last of the Belles)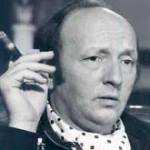 Harold Robbins (nee Harold Rubin)
American screenwriter & novelist (Never Love a Stranger; The Dream Merchants; A Stone for Danny Fisher; The Carpetbaggers; The Adventurers; 79 Park Avenue; Stiletto; Where Love Has Gone; The Betsy; The Pirate) (born May 21, 1916 – died Oct. 14, 1997; age 81). Harold Robbins died of respiratory heart failure. (Harold Robbins 1969 Photo)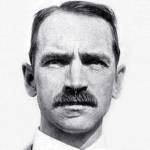 Glenn Curtiss (Father of Modern Aviation; "Hell Rider" Curtiss)
International Aerospace, Naval Aviation, Motorsports, Motorcycle, and National Inventors, Halls of Fame record-setting American racer & inventor of bicycles, motorcycles & air craft; a test pilot, he designed & flew the 1st sea plane (born May 21, 1878 – died July 23, 1930; age 52). (Glenn H. Curtiss 1924 October Cover TIME Magazine)   
Rick Jason (nee Richard Jacobson)
American actor of TV (Lt. Hanley on Combat!; Robin Scott on The Case of the Dangerous Robin; Warner Wilson on The Young and the Restless; Police Woman), movies (Prescription for Murder; Sierra Baron; Attack at Dawn; A Time for Love; Sombrero) (born May 21, 1923 – died Oct. 16, 2000; age 77). Rick Jason died after shooting himself. (Rick Jason 1957 The Wayward Bus)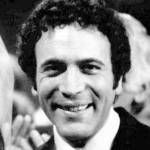 David Groh

American actor of TV (Joe Gerard on Rhoda; D. L. Brock on General Hospital; Simon Ventnor on Love is a Many Splendored Thing; V.I.P.; Black Scorpion; Melrose Place; Baywatch) and movies (Irish Whiskey Rebellion;  A Hero Ain't Nothin' But a Sandwich) (born May 21, 1939 – died Feb. 12, 2008; age 68). David Groh died of kidney cancer. (David Groh 1974 Rhoda Photo: CBS TV)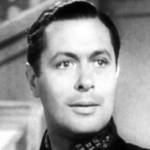 Robert Montgomery
American director, actor (Our Blushing Brides; Blondie of the Follies; Night Flight; Night Must Fall; Mr. & Mrs. Smith; Lady in the Lake), TV producer (Robert Montgomery Presents), and media consultant to President Eisenhower (born May 21, 1904 – died Sept. 27, 1981; age 77). Robert Montgomery died of cancer. (Robert Montgomery 1941 Here Comes Mr. Jordan Trailer)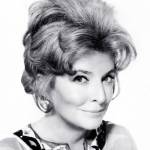 Peggy Cass (nee Mary Margaret Cass)
American comedian, host, panelist & actress of TV (Nellie Saye on Search for Tomorrow; The Doctors; The Hathaways; The Jack Paar Tonight Show; To Tell the Truth; The Match Game; What's My Line?; To Tell the Truth) and movies (Auntie Mame; GIdget Goes Hawaiian) (born May 21, 1924 – died Mar. 8, 1999; age 74). Peggy Cass died of heart failure. (Peggy Cass 1973 Photo: ABC Television)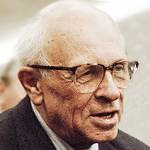 Andrei Sakharov
Russian nuclear physicist, Soviet thermonuclear weapons (codename RDS-37) designer, 1975 Nobel Peace Prize-winner, disarmament, & civil rights activist who inspired several Sakharov Prizes (born May 21, 1921 – died Dec. 14, 1989; age 68). Andrei Sakharov died of arrhythmia. (Andrei Sakharov 1989 Photo:Vladimir Fedorenko, RIA Novosti archive)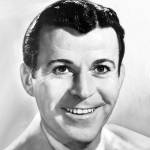 Dennis Day (nee Owen Patrick Eugene McNulty)
American comedian, singer, impressionist, and actor of stage, movies (Music in Manhattan; Sleepy Lagoon; I'll Get By; Golden Girl), radio (A Day in the Life of Dennis Day), and TV (The Jack Benny Program; The Dennis Day Show; The Ezio Pinza Show) (born May 21, 1916 – died June 22, 1988; age 72). Dennis Day died of ALS/Lou Gehrig's Disease. (Dennis Day 1960 Photo: CBS Television)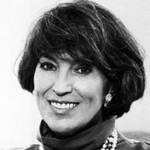 Janet Dailey (nee Janet Anne Haradon)
Best-selling and prolific American romance novelist for Harlequin and Kensington Books (Foxfire Light; This Calder Sky and Calder series;  Al-DAngerous Masquerade & Americana series) (born May 21, 1944 – died Dec. 14, 2013; age 69). Janet Dailey died of heart surgery complications. (Janet Dailey 1990s Photo: By permission of the Janet Dailey Estate)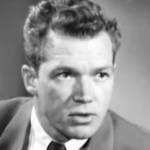 Bill Williams (nee Herman August Wilhelm Katt)
American actor of TV (The Adventures of Kit Carson; Assignment: Underwater; Date With the Angels; Perry Mason; Police Woman) and movies (Deadline at Dawn; A Likely Story; Till The End of Time; The Stratton Story; The Cariboo Trail) (born May 21, 1915 – died Sept. 21, 1992; age 77). Bill Williams died of brain tumour complications. (Bill Williams 1949 A Woman's Secret Trailer)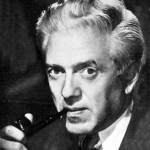 Anatole Litvak
Ukrainian-Lithuanian-American producer, screenwriter, & director (Anastasia; The Snake Pit; All This and Heaven Too; Mayerling; Confessions of a Nazi Spy; The Amazing Dr. Clitterhouse; Conquest; The Long Night; Night of the Generals; The Sisters; Sorry, Wrong Number; Goodbye Again) (born May 21, 1902 – died Dec. 15, 1974; age 72). (Anatole Litvak 1948 Photo: Screenland)
*Images are public domain or Creative Commons licensed & sourced via Wikimedia Commons, Vimeo, or Flickr, unless otherwise noted*