January 31st Birthdays
If you were born on January 31st you share a birthday with these famous people: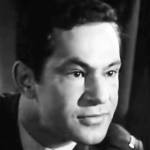 Stuart Margolin is 80

American director & actor of TV (Angel on The Rockford Files; Nichols; Love, American Style; Touched By An Angel; Promised Land; Tom Stone; Mr. Smith; Hill Street Blues), movies (Kelly's Heroes; Death Wish; Iron Eagle II), and senior born January 31, 1940. (Stuart Margolin 1965 12 O'Clock High)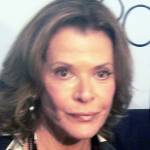 Jessica Walter is 79
Emmy Award-winning septuagenarian American actress of movies (Play Misty for Me; Grand Prix; The Flamingo Kid) and TV (Arrested Development; Love of Life; Oh Baby; Retired at 35; Bare Essence; Trapper John, M.D.; One Life to Live; 90210), born January 31, 1941. (Jessica Walter 2008 Photo: Kristin Dos Santos)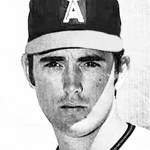 Nolan Ryan is 73 (nee Lynn Nolan Ryan Jr.; "The Ryan Express")
Baseball Hall of Fame septuagenarian American retired MLB pitcher (California Angels, Houston Astros, Texas Rangers), 1969 World Series Champion (New York Mets), and Texas Rangers CEO, born January 31, 1947. (Nolan Ryan 1973 Photo: AP Wirephoto)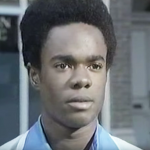 Glynn Turman is 73
Septuagenarian American director & actor of stage, TV (A Different World; Peyton Place; The Wire; House of Lies; Fly), and movies (Cooley High; Burlesque; Super 8; How Stella Got Her Groove Back; A Hero Ain't Nothin' But a Sandwich), born January 31, 1947. (Glynn Turman 1969 Peyton Place Screenshot)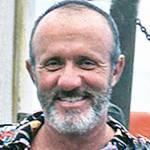 Jonathan Banks is 73
American character actor of movies (Airplane!; 48 Hrs.; Beverly Hills Cop; Dark Blue), TV (Better Call Saul; Breaking Bad; Wiseguy; Fired Up; Community; The Gangster Chronicles; Falcon Crest; Women of the House), and senior born January 31, 1947. (Jonathan Banks 1995 Photo: Netta Bank)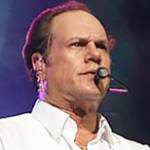 K.C. is 69 (nee Harry Wayne Casey)
American senior citizen musician, songwriter (Rock Your Baby), singer and founder of K.C. And the Sunshine Band (Get Down Tonight; That's the Way [I Like It]; Please Don't Go; I'm Your Boogie Man), born January 31, 1951. (Harry Casey KC & The Sunshine Band 2006 Photo: BradP)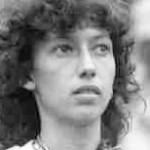 Virginia Ruzici is 65
Retired 60+ Romanian professional tennis player, winner of the 1978 French Open women's singles and women's doubles grand slam championships, turned tennis pro manager (Simona Halep), born January 31, 1955. (Virginia Ruzici 1981 Photo: Mircea Hudek)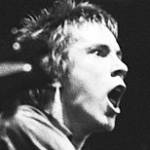 Johnny Rotten is 64 (nee John Joseph Lydon)
Rock & Roll Hall of Fame 60+ English actor, musician, songwriter, & lead singer of the Sex Pistols (God Save the Queen; C'mon Everybody; Pretty Vacant; Holidays in the Sun; Anarchy in the U.K.), born January 31, 1956. (Johnny Rotten 1977 Photo: Koen Suyk / Dutch National Archives)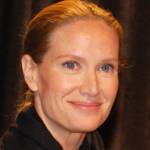 Kelly Lynch is 61
American 60+ model & actress of TV (90210; Magic City; The L Word) and film (Road House; Virtuosity; Drugstore Cowboy; Desperate Hours; Charlie's Angels; Three of Hearts; Persons Unknown; Heaven's Prisoners; Imaginary Crimes), born January 31, 1959. (Kelly Lynch 2007 Photo: Michael Locke)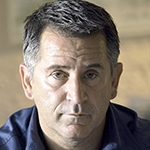 Anthony LaPaglia is 61
60+ Australian actor of TV (Without a Trace; Murder One; Frasier; The Code) & movies (Betsy's Wedding; He Said, She Said; One Good Cop; 29th Street; The Client; Mixed Nuts; Empire Records; Paperback Romance; Whispers in the Dark), born January 31, 1959. (Anthony LaPaglia 2008 Photo: Robert Connolly)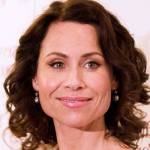 Minnie Driver is 50
British-American actress of TV (Maya DiMeo on Speechless; About a Boy; Will & Grace; The Riches; Return to Zero) and movies (Good Will Hunting; Grosse Pointe Blank; Sleepers; Big Night; The Phantom of the Opera; Ella Enchanted; Return to Me), born January 31, 1970. (Minnie Driver 2011 Photo: Justin Hoch)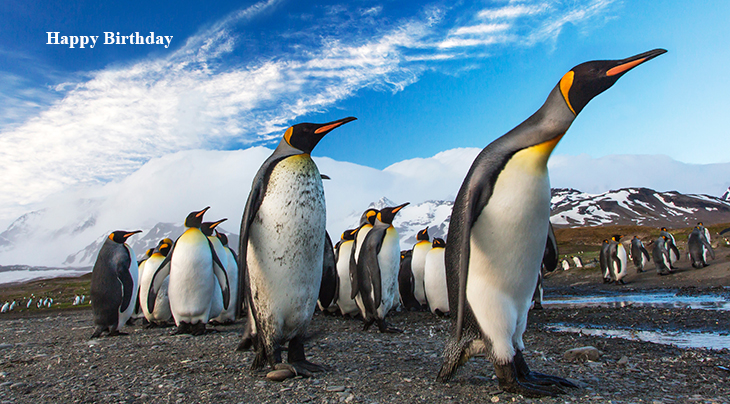 (King Penguins, South Georgia and South Sandwich Islands Photo: Ian Parker via Unsplash)
Happy Birthday to everyone celebrating their birthday on January 31!
And remembering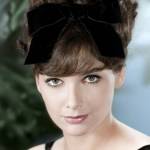 Suzanne Pleshette
American actress of TV (The Bob Newhart Show; The Boys Are Back) & movies (If It's Tuesday, This Must Be Belgium; The Birds; Rome Adventure; Support Your Local Gunfighter; Fate is the Hunter; Blackbeard's Ghost; The Shaggy D.A.) (born Jan. 31, 1937 – Jan. 19, 2008; age 70). Suzanne Pleshette died of respiratory failure. (Suzanne Pleshette 1960s Photo: Film Star Vintage)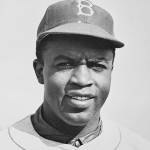 Jackie Robinson (nee Jack Roosevelt Robinson)
Baseball Hall of Fame American professional baseball player, MLB second baseman who broke the color barrier in 1946 (Brooklyn Dodgers), 1955 World Series champion, 1947 MLB Rookie of the Year, and 1949 NL MVP (born Jan. 31, 1919 – died Oct. 24, 1972; age 53). Jackie Robinson died of a heart attack. (Jackie Robinson 1950 Photo: United States Information Agency)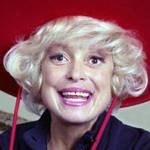 Carol Channing is 97
Tony Award-winning nonagenarian American comedic singer, dancer, & actress of stage (Hello, Dolly!), TV (Rowan & Martin's Laugh-In; The Love Boat) and movies (Thoroughly Modern Millie; The First Traveling Saleslady) (born Jan. 31, 1921 – died Jan. 15, 2019; age 97). Carol Channing died of natural causes.(Carol Channing 1973 Photo: Allen Warren)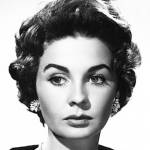 Jean Simmons
Emmy Award-winning English-American singer, host & actress of movies (Guys and Dolls; Hamlet; The Robe; Elmer Gantry; Spartacus; The Happy Ending; Androcles and the Lion; Young Bess; Great Expectations; The Grass is Greener) and TV (The Thorn Birds; North and South) (born Jan. 31, 1929 – died Jan. 22, 2010; age 80). Jean Simmons died of lung cancer. (Jean Simmons 1955 Photo)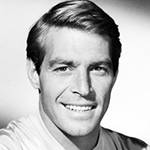 James Franciscus
American actor of TV (Mr. Novak; Naked City; Longstreet; Doc Elliot; Hunter; The Investigators) and movies (Beneath the Planet of the Apes; Youngblood Hawke; Miracle of the White Stallions; The Amazing Dobermans; The Outsider) (born Jan. 31, 1934 – died Sept. 10, 1991; age 70). James Franciscus died of emphysema. (James Franciscus 1969 Marooned Photo: Columbia Pictures)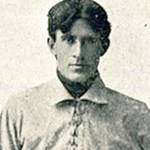 Zane Grey (nee Pearl Zane Grey)

American dentist, avid deep-sea fisherman, writer of adventure, baseball, fishing, and children's books, and western novelist (Riders of the Purple Sage; Twin Sombreros; The Drift Fence; The Hash Knife Outfit; Nevada; Wildfire; Betty Zane; The Lone Star Ranger; Western Union) (born Jan. 31, 1872 – died Oct. 23, 1939; age 67). Zane Grey died of heart failure. (Zane Grey 1895 Photo)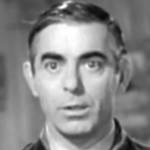 Eddie Cantor (nee Isidore Itzkowitz; "Banjo Eyes")
American songwriter (Merrily We Roll Along), singer (Makin' Whoopee; If You Knew Susie), comedian, dancer & actor of stage (Ziegfeld Follies; Kid Boots), radio, movies (Roman Scandals; Kid Millions; Strike Me Pink; Ali Baba Goes to Town; Show Business) (born Jan. 31, 1892 – died Oct. 10, 1964; age 72). Eddie Cantor died of a heart attack. (Eddie Cantor 1940 Forty Little Mothers Trailer)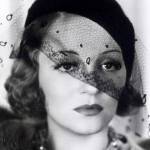 Tallulah Bankhead
American actress & host of radio (The Big Show), stage (The Little Foxes; Private Lives), movies (Lifeboat; Devil and the Deep; My Sin; Tarnished Lady; Faithless; Thunder Below; A Royal Scandal), and TV (The All Star Revue) (born Jan. 31, 1902 – died Dec. 12, 1968; age 66). Tallulah Bankhead had emphysema and died of pleural pneumonia. (Tallulah Bankhead Photo: Insomnia Cured Here)
Ernie Banks (nee Ernest Banks; "Mr. Cub" and "Mr. Sunshine")
National Baseball Hall of Fame American professional baseball player, MLB shortstop and first baseman (Chicago Cubs), National League MVP (1958 & 1959),1960 Gold Glove Award winner, and philanthropist (born Jan. 31, 1931 – died Jan 23, 2015; age 83). Ernie Banks died of a heart attack. (Ernie Banks c. 1960s Baseball Card Photo: Baseball Collection)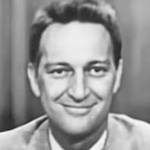 Garry Moore (nee Thomas Garrison Morfit III)
American comedian, entertainer, host and actor of radio (Talent, Ltd.; The Garry Moore Show), TV (The Garry Moore Show; I've Got a Secret; To Tell The Truth; What's My Line?; Rowan & Martin's Laugh-In), and humor columnist (born Jan. 31, 1915 – died Nov. 28, 1993; age 78). Cause of death for Garry Moore was emphysema. (Garry Moore 1952 I've Got a Secret)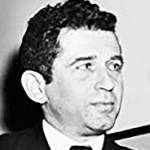 Norman Mailer (aka Andreas Wilson)
American journalist (co-founder The Village Voice), Pulitzer Prize-winning fiction & creative non-fiction novelist (The Executioner's Song; The Armies of the Night; The Naked and the Dead; The Deer Park; Harlot's Grave; The Castle in the Forest) (born Jan. 31, 1923 – died Nov. 10, 2007; age 84). Norman Mailer died of acute renal failure. (Norman Mailer 1960 Photo: AP Wirephoto)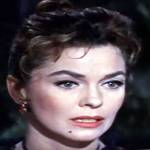 Joanne Dru (nee Joan Letitia LaCock)
American actress of TV (Guestward Ho!) & movies (September Storm; The Light in the Forest; Drango; Hell on Frisco Bay; 3 Ring Circus; The Warriors; Southwest Passage; Forbidden; All the King's Men; Red River; She Wore a Yellow Ribbon) (born Jan. 31, 1922 – died Sept. 10, 1996; age 74). Joanne Dru died of lymphedema complications. (Joanne Dru 1959 The Wild and the Innocent)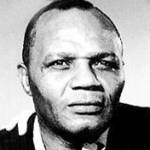 Jersey Joe Walcott (nee Arnold Raymond Cream)
International Boxing Hall of Fame American boxer, 1951 World Heavyweight Champion, boxing referee (1965 Muhammad Ali vs. Sonny Liston), 1971-1974 Camden County Sheriff, and actor (The Harder They Fall)  (born Jan. 31, 1914 – died Feb. 25, 1994; age 80). Cause of death for Jersey Joe Walcott is unknown. (Jersey Joe Walcott 1962 Cain's Hundred Photo: NBC TV)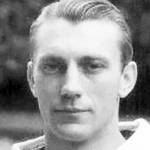 Don Hutson (nee Donald Montgomery Hutson)
Pro Football Hall of Fame American NFL football player (1935-1945) & assistant coach (1944-1948) with the Green Bay Packers, 2-time NFL MVP (1941 & 1942), with 3 NFL championship wins (1936, 1939 & 1944) (born Jan. 31, 1913 – died June 26, 1997; age 84). Cause of death for Don Hutson is unknown. (Don Hutson 1935 Photo: ACME Photo)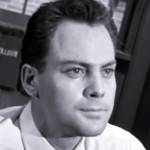 John Agar
American actor of TV (The Virginian; Rawhide) and movies (Sands of Iwo Jima; Of Love and Desire; Night Fright; Frontier Gun; The Magic Carpet; Along the Great Divide; Women of the Prehistoric Planet; Johnny Reno; Young Fury;  Joe Butterfly) (born Jan. 31, 1921 – died Apr. 7, 2002; age 81). John Agar died of emphysema complications. (John Agar 1954 Shield For Murder)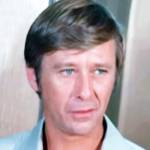 Paul Carr
American director, writer, producer, and actor of stage, movies, & TV (The Doctors; The Young and the Restless; Days of Our Lives; The Virginian; Dallas; Mannix; Ironside; The Six Million Dollar Man; Police Story; Mod Squad; 12 O'Clock High; The Rifleman; Rawhide; Quincy M.E.) (born Jan. 31, 1934 – died Feb. 17, 2006; age 72). Paul Carr died of lung cancer. (Paul Carr 1974 Movin' On)
*Images are public domain or Creative Commons licensed & sourced via Wikimedia Commons or Flickr, unless otherwise noted*