August 2nd Birthdays
If you were born on August 2nd you share a birthday with these famous people: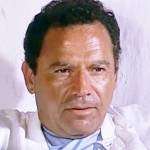 Nehemiah Persoff is 100
Centenarian Palestinian-American actor of TV (High Hopes; Hawaii Five-O) & movies (Street of Sinners; Some Like It Hot; Green Mansions; Al Capone; The Comancheros; A Global Affair; Fate is the Hunter; Yentl; Voyage of the Damned; The Big Show), born August 2, 1919. (Nehemiah Persoff 1968 Mafia)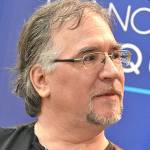 André Gagnon is 83

French-Canadian classical-pop music arranger & composer for opera (Nelligan), theatre, television and movies (The Pianist; Running; Phobia; The Hot Touch; Tell Me That You Love Me), and octogenarian senior citizen born August 2, 1936. (André Gagnon 2016 Photo: Asclepias)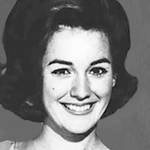 Kathy Lennon is 76 (nee Kathleen Mary Lennon)
American septuagenarian singer with The Lennon Sisters (Tonight, You Belong to Me; Sad Movies [Make Me Cry]; Scarlet Ribbons; Dominique), TV performer (Jimmy Durante Presents the Lennon Sisters; The Lawrence Welk Show), born August 2, 1943. (Kathy Lennon 1966 The Lennon Sisters Photo)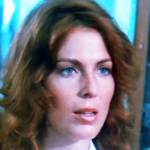 Joanna Cassidy is 75 (nee Joanna Virginia Caskey)
American actress of TV (Buffalo Bill; Six Feet Under; Body of Proof; Odd Mom Out; Diagnosis Murder; Boston Legal; Falcon Crest; L.A. Law; Melrose Place) and movies (Blade Runner; Club Paradise; Who Framed Roger Rabbit; Where the Heart Is), born August 2, 1945. (Joanna Cassidy 1973 The Laughing Policeman)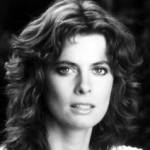 Kathryn Harrold is 69
American senior, actress of TV (Nola on The Doctors; Christina on I'll Fly Away; Chicago Hope; Desperate Housewives; The Rockford Files) & movies (Nightwing; The Hunter; Modern Romance; The Pursuit of D. B. Cooper; Yes, Giorgio; Raw Deal; Heartbreakers), born August 2, 1950. (Kathryn Harrold 1981 Photo)
German screenwriter & actor of stage, TV, and movies (Johann Strauss: The King Without a Crown; Luther; Christopher Columbus: The Bay Boy; Don Juan (Or if Don Juan Were a Woman); Appointment in Bray; The Discovery; Young Törless; Bluebeard), born August 2, 1950. (Mathieu Carrière 1986 Gates to Paradise)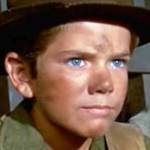 Butch Patrick is 66  (nee Patrick Alan Lilley)

American actor of TV (Eddie Munster on The Munsters; Lidsville; My Three Sons; The Real McCoys; Walt Disney's Wonderful World of Color; I Dream of Jeannie; Mister Ed; Gunsmoke), movies (Munster, Go Home!; The Phantom Tollbooth), and senior born August 2, 1953. (Butch Patrick 1969 Daniel Boone)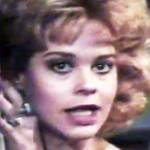 Lisa Brown is 65
American 60+ TV soap opera acting coach, director & actress of stage & TV (Nola Reardon Chamberlain on Guiding Light; Iva Snyder on As the World Turns; Loving; Gotham the Series; Misguiding Light; One Life to Live), born August 2, 1954. (Lisa Brown 1987 As the World Turns Promo: CBS)
Cynthia Stevenson is 57

Fifty-five-plus American actress of TV (Tracy Calloway on Oh Baby; Hope Davidson on Hope & Gloria; Celia Bachelor on Men in Trees; Trisha McKay on Bob; Dead Like Me; Surviving Suburbia; Off the Wall; According to Jim) and movies (Forget Paris; Agent Cody Banks films; I Love You, Beth Cooper), born August 2, 1962.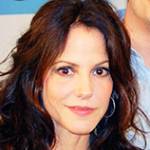 Mary-Louise Parker is 55
Emmy Award-winning American 50+ actress of TV (Nancy Botwin on Weeds; The West Wing; Angels in America; The Blacklist) and movies (Grand Canyon; Boys on the Side; Fried Green Tomatoes; RED 2; Longtime Companion; The Client), born August 2, 1964. (Mary-Louise Parker 2010 Photo: Rick Marshall)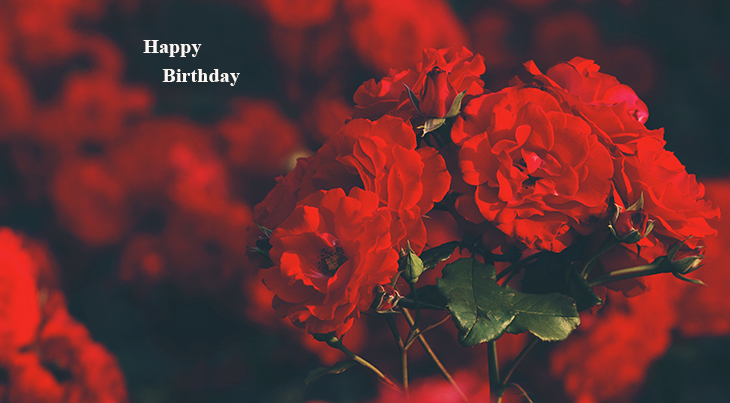 (Red Rose Field, Vienna, Austria Photo: Alina Sofia via Unsplash)
Happy Birthday to everyone celebrating their birthday on August 2nd!
And remembering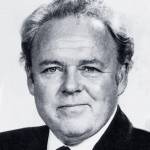 Carroll O'Connor (nee John Carroll O'Connor)
Emmy Award-winning American actor of TV (Archie Bunker on All in the Family & Archie Bunker's Place; Chief Bill Gillespie on In the Heat of the Night; Party of Five; Mad About You) & movies (Lad: A Dog; Hawaii; Marlowe; Kelly's Heroes; Gideon) (born August 2, 1924 – died June 21, 2001; age 76). Carroll O'Connor died of a heart attack. (Carroll O'Connor 1978 Photo: CBS)
Emmy Award-winning Irish-English movie actor (Kidnapped; Lawrence of Arabia; Becket; Lord Jim; How to Steal a Million; The Lion in Winter; Goodbye, Mr. Chips; Murphy's War; The Stunt Man; My Favorite Year; Man of La Mancha; Zulu Dawn) (born August 2, 1932 – died Mar. 6, 2013; age 77). Cause of death for Peter O'Toole is unknown. (Peter O'Toole 1962 Lawrence of Arabia Trailer)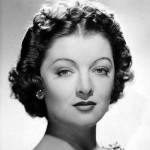 Myrna Loy (nee Myrna Adele Williams)
American movie actress (The Thin Man; Vanity Fair; The Great Ziegfeld, Libeled Lady; Too Hot to Handle; The Best Years of Our Lives; The Bachelor and the Bobby-Soxer; Mr. Blandings Builds His Dream House; The Red Pony; Cheaper by the Dozen) (born August 2, 1905 – died Dec. 14, 1993; age 88). Myrna Loy died during surgery for an unknown illness. (Myrna Loy Photo: MGM)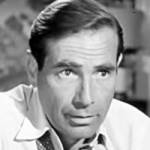 Gary Merrill
American actor of TV (Justice; Young Dr. Kildare; The Reporter; Zane Grey Theater; Movin' On) and movies (Twelve O'Clock High: All About Eve; Another Man's Poison; Decision Before Dawn; Clambake; Thieves; A Girl Named Tamiko; The Great Impostor) (born August 2, 1915 – died Mar. 5, 1990; age 74). Gary Merrill died of lung cancer. (Gary Merrill 1953 A Blueprint for Murder Trailer)
Wes Craven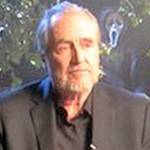 (nee Wesley Earl Craven)
American horror movie and TV series actor, screenwriter, director, and producer (The Last House on the Left; The Hills Have Eyes films; Nightmare on Elm Street movies; Freddy's Nightmares; Scream; Red Eye; The People Under the Stairs) (born August 2, 1939 – died Aug. 30, 2015; age 76). Wes Craven died of brain cancer. (Wes Craven 2010 Photo: Bob Berkian0)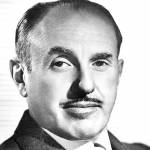 Jack L. Warner (nee Jacob Warner)

Canadian-American head of Warner Bros. Studios from 1910-1966 (Rin Tin Tin movies; The Jazz Singer; The Public Enemy; Yankee Doodle Dandy; Casablanca; Who's Afraid of Virginia Woolf?; My Fair Lady; Camelot; The Treasure of the Sierra Madre) (born August 2, 1892 – died Sept. 9, 1978; age 86). Jack Warner died of heart inflammation. (Jack Warner 1955 Photo)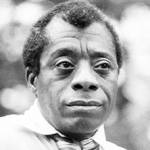 James Baldwin ("Jimmy" Baldwin)
American author (The Devil Finds Work; The Fire Next Time; Go Tell it on the Mountain; Giovanni's Room; Another Country; If Beale Street Could Talk; Just Above My Head; Tell Me How Long the Train's Been Gone) (born August 2, 1924 – died Dec. 1, 1987; age 63). James Baldwin died of stomach cancer. (James Baldwin 1969 Photo: Allen Warren)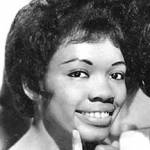 Doris Coley Kenner (aka Doris Coley Kenner-Jackson)
American musician and singer with Rock & Roll Hall of Fame female vocal group The Shirelles (Soldier Boy; Mama Said; Will You Love Me Tomorrow; Dedicated to the One I Love; Foolish Little Girl; Welcome Home, Baby) (born Aug. 2, 1941 – died Feb. 4, 2000; age 58). Doris Coley Kenner Jackson died of breast cancer. (Doris Coley 1962 The Shirelles Photo: Scepter Records)
*Images are public domain or Creative Commons licensed & sourced via Wikimedia Commons, Vimeo, or Flickr, unless otherwise noted*