May 9th Birthdays
If you were born on May 9th you share a celebrity birthday with these famous people: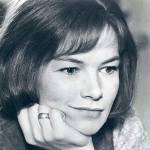 Glenda Jackson is 87 (mother of Dan Hodges)
Emmy and Academy Award-winning British actress of stage, movies (A Touch of Class; House Calls; Women in Love; Sunday Bloody Sunday; Hopscotch; The Nelson Affair; King of the Wind; Turtle Diary), TV (Elizabeth R), and MP & Junior Transport Minister, born May 9, 1936. (Glenda Jackson 1971 Photo)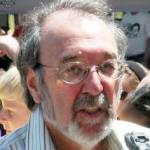 James L. Brooks is 83 (nee James Lawrence Brooks)
Emmy and Academy Award-winning American screenwriter, producer, & director of TV (Taxi; Lou Grant; Room 222; Mary Tyler Moore; The Simpsons; The Tracy Ullman Show), movies (Big; Terms of Endearment; As Good as It Gets; Broadcast News; Spanglish), born May 9, 1940. (James L. Brooks 2007: Tim)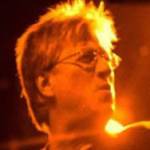 Richie Furay is 79 (nee Paul Richard Furay)
Rock & Roll Hall of Fame American singer, songwriter (I Still Have Dreams),and guitarist with Buffalo Springfield; Poco (Kind Woman; Pickin' Up the Pieces; Good Feelin' to Know); Souther Hillman Furay Band, born May 9, 1944. (Richie Furay 2011 Photo: Shanna Lemke Richiefuray.com)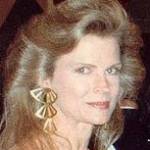 Candice Bergen is 77 (daughter of Frances Bergen & Edgar Bergen)
American fashion model, Emmy-winning actress of TV (Murphy Brown; Shirley Schmidt on Boston Legal; House) and movies (Ghandi; Starting Over; The Sand Pebbles; Carnal Knowledge; Miss Congeniality; Rich and Famous; Book Club), born May 9, 1946. Married Louis Malle. (Candice Bergen 1988: Alan Light)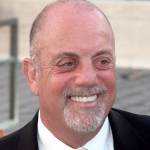 Billy Joel is 74 (nee William Martin Joel; ex of Christie Brinkley & Katie Lee)
American Rock & Roll Hall of Fame pianist and singer-songwriter (Piano Man; She's Always a Woman; It's Still Rock and Roll to Me; Only The Good Die Young; Tell Her About It; Just The Way You Are; Uptown Girl; My Life; Big Shot; We Didn't Start the Fire), born May 9, 1949. (Billy Joel 2009 Photo: David Shankbone)
Alley Mills is 72 (nee Allison Mills; aka Alley Bean; married Orson Bean)
American actress of TV (Norma Arnold on The Wonder Years; Pamela Douglas on The Bold and the Beautiful; Yes, Dear; Dr. Quinn, Medicine Woman; Hill Street Blues; Making the Grade; The Associates; The Atlanta Child Murders; Punky Brewster; Mr. Novak) born May 9, 1951. (Alley Mills 1989 Photo: Alan Light)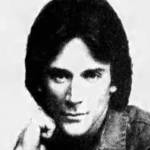 Gregory Beecroft is 71 (aka Greg Beecroft; brother of David Beecroft)
American actor of television soap operas (Tony Reardon on Guiding Light; Brock Lombard on As The World Turns; Duke Lavery on General Hospital), movies (Hotshot), and  martial arts expert (black belt in karate), born May 9, 1952. (Gregory Beecroft 1982)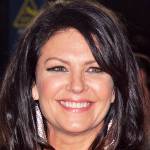 Wendy Crewson is 67 (ex of Michael Murphy)
Canadian actress of TV (Saving Hope; ReGenesis; Revenge; 24; Night Heat; Street Legal; Joanne Kilbourn TV movies) and films (Escape Velocity; Air Force One; The Good Son; The Santa Clause movies; To Gillian on her 37th Birthday; Away From Her), born May 9, 1956. (Wendy Crewson 2011 Photo: Gordon Correll)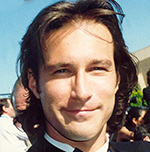 John Corbett is 62 (married Bo Derek)

American actor of TV (Chris Stevens on Northern Exposure; United States of Tara; Parenthood; Sex and the City) and  movies (My Big Fat Greek Wedding films; Wedding Bell Blues; Raising Helen; Raise Your Voice; Baby on Board; The Lookalike), born May 9, 1961. (John Corbett 1992 Photo: Alan Light)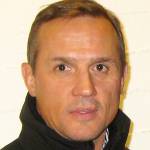 Steve Yzerman is 58 (nee Stephen Gregory Yzerman; "Stevie Y")
Hockey Hall of Fame Canadian-American pro hockey player, Detroit Red Wings team captain (3 Stanley Cups – 1997, 1998, 2002), NHL 10-time All-Star & award-winner (Conn Smythe), 2002 Canadian Olympic hockey team gold medalist, born May 9, 1965. (Steve Yzerman 2012 Photo: Don Bigileone)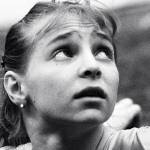 Daniela Silivaș is 51 (aka Viorica Daniela Silivaș-Harper)
International Gymnastics Hall of Fame Romanian innovative artistic gymnast with 10 World Championship & 6 Olympic medals (1988 Seoul Games – Balance Beam, Uneven Bars, & Floor Exercise gold; Team & All-Around silver; Vault bronze), born May 9, 1972. (Daniela Silivaș 1987: R.C. Croes)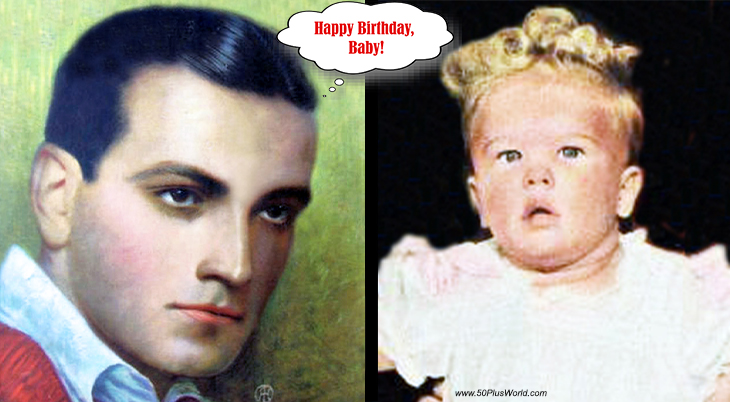 (Richard Barthelmess 1922: Roseland / Victor Georg | Candice Bergen 1947)
Happy Birthday to everyone celebrating their birthday on May 9th!
Remember These May 9th Famous Birthdays
Albert Finney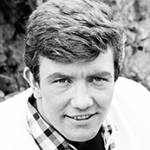 is 82 (nee Albert Finney Jr.; ex of Anouk  Aimée)
Emmy Award-winning English actor of stage, TV & movies (Tom Jones; Scrooge; Two for the Road; Annie; Miller's Crossing; Big Fish; The Bourne Ultimatum; Skyfall; The Picasso Summer; Wolfen; Erin Brockovitch; Night Must Fall) (born May 9, 1936 – died Feb. 7, 2019; age 82). Albert Finney died of a chest infection. (Albert Finney 1966 Photo: Mondadori Publishers)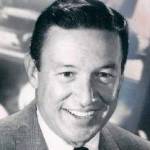 Mike Wallace (nee Myron Leon Wallace; ex of Buff Cobb)
American reporter, radio and TV newscaster (The CBS Morning News; 60 Minutes), actor (Stand By for Crime), producer (The Ben Hecht Show), game show panelist & host (The Big Surprise), and TV interviewer (The Mike Wallace Interview) (born May 9, 1918 – died Apr. 7, 2012; age 93). Mike Wallace died of natural causes. (Mike Wallace 1968 60 Minutes Photo: CBS TV)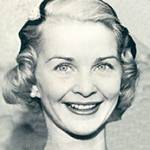 Barbara Ann Scott (aka Barbara Ann King; "Canada's Sweetheart")
International Women's Sports Hall of Fame Canadian women's figure skating champion (1944-46, 48), Ladies European and World Figure Skating Champion (1947-1948), and 1948 St. Moritz Olympic Games gold medalist (born May 9, 1928 – died Sept. 30, 2012; age 84). Cause of death for Barbara Ann Scott is unknown. (Barbara Ann Scott 1955 Photo: AP Wirephoto)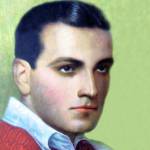 Richard Barthelmess (aka Dick Barthelmess; ex of Mary Hay)
American actor of silent movies (Way Down East; Rich Man, Poor Man; Tol'able David; Broken Blossoms; The Enchanted Cottage; Ranson's Folly; Scarlet Seas; The Finger Points) & classic films (The Dawn Patrol; The Cabin in the Cotton; The Last Flight; Only Angels Have Wings Son of the Gods; The Last) (born May 9, 1895 – died Aug. 17, 1963; age 68).(Richard Barthelmess 1922: Roseland)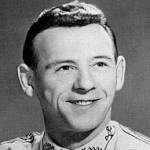 Hank Snow (nee Clarence Eugene Snow; "Hank, The Yodeling Ranger")
Country Music Hall of Fame Canadian-American singer and songwriter (The Golden Rocket; I've Been Everywhere; I'm Moving On; Hello Love; Let Me Go; I Don't Hurt Anymore; Let Me Go, Lover!; [Now and Then There's] A Fool Such as I; Beggar to a King) (born May 9, 1914 – died December 20, 1999; age 85). Hank Snow died of heart failure. (Hank Snow 1970 Photo: RCA Records)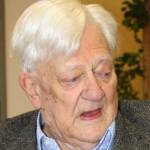 Richard Adams

English modern & historical fiction novelist (The Girl in a Swing; Traveller) and Carnegie Medal-winning children's naturalist fantasy author (Watership Down; The Plague Dogs; Shardik; Maia) (born May 9, 1920 – died Dec. 24, 2016; age 96). Cause of death for Richard Adams was complications from a blood disorder. (Richard Adams 2008 Photo: AndrewRH)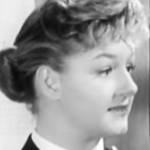 Joan Sims (nee Irene Joan Marian Sims)
English actress of TV (Our House; Doctor Who) and movies (Carry On Nurse; Please Turn Over; Nurse on Wheels; Carry On Up the Khyber; Doctor at Sea; The Belles of St. Trinian's) (born May 9, 1930 – died June 27, 2001; age 71). Joan Sims had diverticula disease, diabetes and COPD, and died of post-surgical complications. (Joan Sims 1960 Carry On Constable Trailer Screenshot)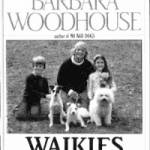 Barbara Woodhouse (nee Barbara Kathleen Vera Blackburn)

Irish-English author (No Bad Dogs), dog breeder and trainer, horse trainer, and BBC television personality (No Bad Dogs: The Woodhouse Way; Dog Training My Way; Training Dogs the Woodhouse Way; The Girl Book of Ponies) (born May 9, 1910 – died July 9, 1988; age 78). Barbara Woodhouse died of a stroke. (Barbara Woodhouse 1983 Walkies Photo)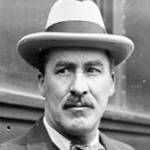 Howard Carter
British archaeologist at Egyptian excavation sites (Beni Hasan, Amarna, Thebes / Luxor, Deir el-Bahris), discoverer of the Valley of the Kings KV62 intact tomb of Tutankhamun (1922), lecturer & antiquities agent (born May 9, 1874 – died Mar. 2, 1939; age 64). Howard Carter died of Hodgkin's Disease. (Howard Carter 1924 Photo: Chicago Daily News, Inc.)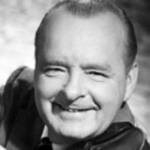 Don Messer (nee Donald Charles Frederick Messer)
Canadian country & folk music bandleader & fiddler of stage, radio (Don Messer and His Islanders), and TV musical variety series (Don Messer's Jubilee 1957-1969 on CBC, 1969-1973 on CHCH-TV; The Don Messer Show) (born May 9, 1909 – died Mar. 26, 1973; age 63). Cause of death for Don Messer is unknown. (Don Messer 1950s-1960s Photo: By permission of FrankLeahy.com)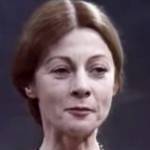 Geraldine McEwan (nee Geraldine McKeown)
English comedic actress of stage, TV (The Prime of Miss Jean Brodie; Agatha Christie's Marple; Oranges Are Not the Only Fruit; Jackanory), and movies (Robin Hood: Prince of Thieves; Vanity Fair) (born May 9, 1932 – died Jan. 30, 2015; age 82). Geraldine McEwan had a stroke 3 months before she died. (Geraldine McEwan 1978 The Prime of Miss Jean Brodie Promo)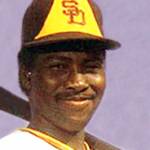 Tony Gwynn (nee Anthony Keith Gwynn Sr.; aka "Mr. Padre")
Baseball Hall of Fame American pro baseball player, MLB San Diego Padres right fielder, 15X MLB All-Star, 8X NL batting champion, award winner (7X Silver Slugger; 5X Gold Glove; 1995 Branch Rickey; 1998 Lou Gehrig Memorial; 1999 Roberto Clemente), & SDSU head baseball coach (born May 9, 1960 – died June 16, 2014; age 54). (Tony Gwynn 1983: San Diego Padres)
*Images are public domain or Creative Commons licensed & sourced via Wikimedia Commons, Vimeo, or Flickr, unless otherwise noted*