May 9th Birthdays
If you were born on May 9th you share a birthday with these famous people: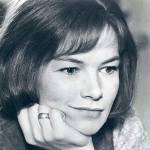 Glenda Jackson is 84
Emmy and Academy Award-winning British actress of stage, movies (A Touch of Class; House Calls; Women in Love; Sunday Bloody Sunday; Hopscotch; The Nelson Affair; King of the Wind; Turtle Diary), TV (Elizabeth R), and MP & Junior Transport Minister born May 9, 1936. (Glenda Jackson 1971 Photo)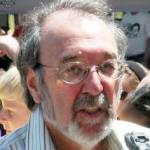 James L. Brooks is 80 (nee James Lawrence Brooks)
Emmy and Academy Award-winning American screenwriter, producer, & director of TV (Taxi; Lou Grant; Room 222; Mary Tyler Moore; The Simpsons; The Tracy Ullman Show), movies (Big; Terms of Endearment; As Good as It Gets), and septuagenarian born May 9, 1940. (James L. Brooks 2007 Photo: Tim)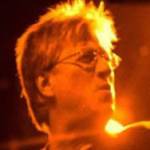 Richie Furay is 76 (nee Paul Richard Furay)
Rock & Roll Hall of Fame American singer-songwriter (I Still Have Dreams) and guitarist with Buffalo Springfield; Poco (Kind Woman; Pickin' Up the Pieces; Good Feelin' to Know); Souther Hillman Furay Band, and septuagenarian born May 9, 1944. (Richie Furay 2011 Photo: Shanna Lemke Richiefuray.com)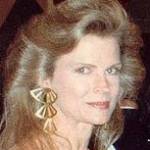 Candice Bergen is 74
American retired fashion model, Emmy Award-winning actress of TV (Murphy Brown; Shirley Schmidt on Boston Legal; House) and movies (Ghandi; Starting Over; The Sand Pebbles; Carnal Knowledge; Miss Congeniality; Rich and Famous; Book Club), born May 9, 1946. (Candice Bergen 1988 Photo: Alan Light)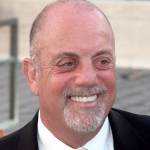 Billy Joel is 71 (nee William Martin Joel)
American Rock & Roll Hall of Fame pianist and singer-songwriter (Piano Man; She's Always a Woman; It's Still Rock and Roll to Me; Only The Good Die Young; Tell Her About It; Just The Way You Are; Uptown Girl; My Life; Big Shot; We Didn't Start the Fire), born May 9, 1949. (Billy Joel 2009 Photo: David Shankbone)
Alley Mills is 69 (nee Allison Mills; aka Alley Bean)
American actress of TV (Norma Arnold on The Wonder Years; Pamela Douglas on The Bold and the Beautiful; Yes, Dear; Dr. Quinn, Medicine Woman; Hill Street Blues; Making the Grade; The Associates; The Atlanta Child Murders; Punky Brewster; Mr. Novak) born May 9, 1951. (Alley Mills 1989 Photo: Alan Light) 
Gregory Beecroft is 68
American actor of television soap operas (Tony Reardon on Guiding Light; Brock Lombard on As The World Turns; Duke Lavery on General Hospital), movies (Hotshot), brother of David Beecroft, and senior citizen born May 9, 1953.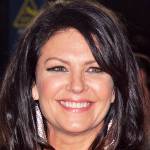 Wendy Crewson is 64
Canadian actress of TV (Saving Hope; ReGenesis; Revenge; 24; Night Heat; Street Legal; Joanne Kilbourn TV movies) and films (Escape Velocity; Air Force One; The Good Son; The Santa Clause movies; To Gillian on her 37th Birthday; Away From Her), born May 9, 1956. (Wendy Crewson 2011 Photo: Gordon Correll)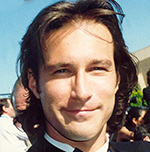 John Corbett is 59

55+ American actor of TV (Chris Stevens on Northern Exposure; United States of Tara; Parenthood; Sex and the City) and  movies (My Big Fat Greek Wedding films; Wedding Bell Blues; Raising Helen; Raise Your Voice; Baby on Board; The Lookalike), born May 9, 1961. (John Corbett 1992 Photo: Alan Light)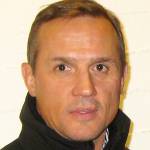 Steve Yzerman is 55 (nee Stephen Gregory Yzerman)
Retired Canadian-American professional hockey player, Hockey Hall of Fame NHL team captain for the Detroit Red Wings (3 Stanley Cups – 1997, 1998, 2002), 10-time All-Star, & 2002 Canadian Olympic hockey team gold medalist, born May 9, 1965. (Steve Yzerman 2012 Photo: Don Bigileone)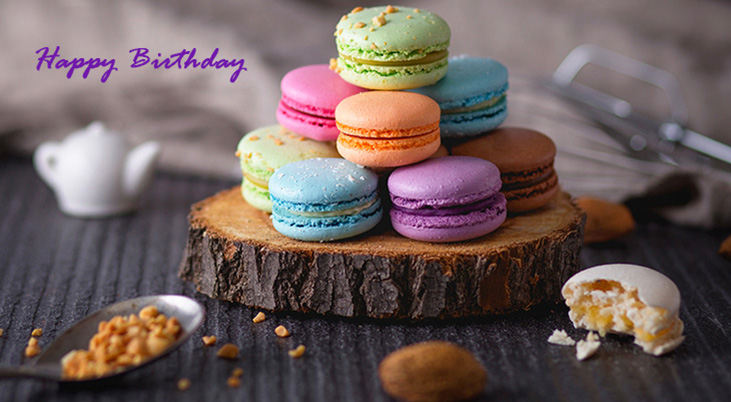 (Macarons Photo: Serghei Savchiuc via Unsplash)
Happy Birthday to everyone celebrating their birthday on May 9th!
And remembering
Albert Finney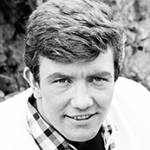 is 82 (nee Albert Finney Jr.)
Emmy Award-winning English actor of stage, TV & movies (Tom Jones; Scrooge; Two for the Road; Annie; Miller's Crossing; Big Fish; The Bourne Ultimatum; Skyfall; The Picasso Summer; Wolfen; Erin Brockovitch; Night Must Fall) (born May 9, 1936 – died Feb. 7, 2019; age 82). Albert Finney died of a chest infection. (Albert Finney 1966 Photo: Mondadori Publishers)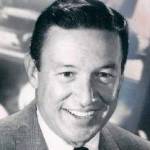 Mike Wallace (nee Myron Leon Wallace)
American reporter, radio and TV newscaster (The CBS Morning News; 60 Minutes), actor (Stand By for Crime), producer (The Ben Hecht Show), game show panelist & host (The Big Surprise), and TV interviewer (The Mike Wallace Interview) (born May 9, 1918 – died Apr. 7, 2012; age 93). Mike Wallace died of natural causes. (Mike Wallace 1968 60 Minutes Photo: CBS TV)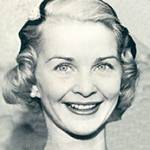 Barbara Ann Scott (aka Barbara Ann King; "Canada's Sweetheart")
International Women's Sports Hall of Fame Canadian women's figure skating champion (1944-46, 48), Ladies European and World Figure Skating Champion (1947-1948), and 1948 St. Moritz Olympic Games gold medalist (born May 9, 1928 – died Sept. 30, 2012; age 84). Cause of death for Barbara Ann Scott is unknown. (Barbara Ann Scott 1955 Photo: AP Wirephoto)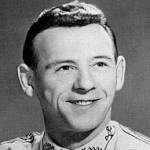 Hank Snow (nee Clarence Eugene Snow; "Hank, The Yodeling Ranger")
Country Music Hall of Fame Canadian-American singer and songwriter (The Golden Rocket; I've Been Everywhere; I'm Moving On; Hello Love; Let Me Go; I Don't Hurt Anymore; Let Me Go, Lover!; [Now and Then There's] A Fool Such as I; Beggar to a King) (born May 9, 1914 – died December 20, 1999; age 85). Hank Snow died of heart failure. (Hank Snow 1970 Photo: RCA Records)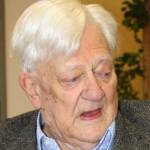 Richard Adams

English modern & historical fiction novelist (The Girl in a Swing; Traveller) and Carnegie Medal-winning children's naturalist fantasy author (Watership Down; The Plague Dogs; Shardik; Maia) (born May 9, 1920 – died Dec. 24, 2016; age 96). Cause of death for Richard Adams was complications from a blood disorder. (Richard Adams 2008 Photo: AndrewRH)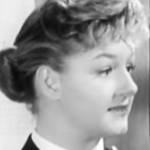 Joan Sims (nee Irene Joan Marian Sims)
English actress of TV (Our House; Doctor Who) and movies (Carry On Nurse; Please Turn Over; Nurse on Wheels; Carry On Up the Khyber; Doctor at Sea; The Belles of St. Trinian's) (born May 9, 1930 – died June 27, 2001; age 71). Joan Sims had diverticula disease, diabetes and COPD, and died of post-surgical complications. (Joan Sims 1960 Carry On Constable Trailer Screenshot)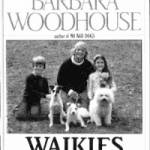 Barbara Woodhouse (nee Barbara Kathleen Vera Blackburn)

Irish-English author (No Bad Dogs), dog breeder and trainer, horse trainer, and BBC television personality (No Bad Dogs: The Woodhouse Way; Dog Training My Way; Training Dogs the Woodhouse Way; The Girl Book of Ponies) (born May 9, 1910 – died July 9, 1988; age 78). Barbara Woodhouse died of a stroke. (Barbara Woodhouse 1983 Walkies Photo)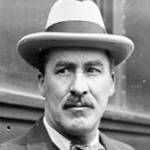 Howard Carter
British archaeologist at Egyptian excavation sites (Beni Hasan, Amarna, Thebes / Luxor, Deir el-Bahris), discoverer of the Valley of the Kings KV62 intact tomb of Tutankhamun (1922), lecturer & antiquities agent (born May 9, 1874 – died Mar. 2, 1939; age 64). Howard Carter died of Hodgkin's Disease. (Howard Carter 1924 Photo: Chicago Daily News, Inc.)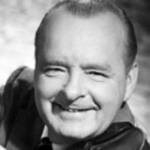 Don Messer (nee Donald Charles Frederick Messer)
Canadian country & folk music bandleader & fiddler of stage, radio (Don Messer and His Islanders), and TV musical variety series (Don Messer's Jubilee 1957-1969 on CBC, 1969-1973 on CHCH-TV; The Don Messer Show) (born May 9, 1909 – died Mar. 26, 1973; age 63). Cause of death for Don Messer is unknown. (Don Messer 1950s-1960s Photo: By permission of FrankLeahy.com)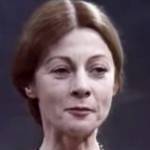 Geraldine McEwan (nee Geraldine McKeown)
English comedic actress of stage, TV (The Prime of Miss Jean Brodie; Agatha Christie's Marple; Oranges Are Not the Only Fruit; Jackanory), and movies (Robin Hood: Prince of Thieves; Vanity Fair) (born May 9, 1932 – died Jan. 30, 2015; age 82). Geraldine McEwan had a stroke 3 months before she died. (Geraldine McEwan 1978 The Prime of Miss Jean Brodie Promo)
*Images are public domain or Creative Commons licensed & sourced via Wikimedia Commons, Vimeo, or Flickr, unless otherwise noted*