December 12th Birthdays
If you were born on December 12th, you share a celebrity birthday with these famous people: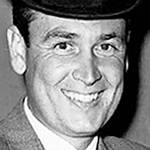 Bob Barker is 98
American television game show producer and host (The Price is Right from 1972-2015; Match Game 73; The New Truth and Consequences; Miss Universe Pageant; Daytime Emmy Awards; CBS Tournament of Roses Parade; Tattletales), born December 12, 1923. (Bob Barker 1958 Photo: NBC)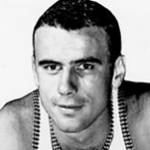 Bob Pettit is 89 (nee Robert Lee Pettit Jr.)

Naismith Memorial Basketball Hall of Fame retired American professional basketball player, NBA forward (Milwaukee Hawks), 1955 NBA Rookie of the Year, 1958 NBA Champion, NBA MVP (1956 & 1959), born December 12, 1932. (Robert Pettit 1962 Photo: The Sporting News Archives)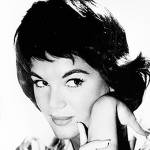 Connie Francis is 84 (nee Concetta Rosa Maria Franconero)
American pop singer (Who's Sorry Now; Lipstick on Your Collar; Everybody's Somebody's Fool; Stupid Cupid; Mama) and movie actress (Where the Boys Are; Follow the Boys; When the Boys Meet the Girls; Looking For Love; Jamboree!), born December 12, 1937. (Connie Francis 1961 Photo: ABC Television)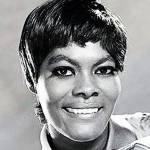 Dionne Warwick is 81 (nee Marie Dionne Warrick)
Grammy Award-winning American singer (I Say a Little Prayer; Walk on By; I'll Never Fall in Love Again; Do You Know the Way to San Jose; Alfie; This Girl's in Love With You; Then Came You), and TV host (Dionne and Friends; Solid Gold), born December 12, 1940. (Dionne Warwick 1969 Photo: CBS TV)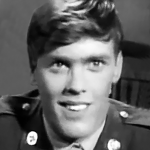 Wings Hauser is 74 (nee Gerald Dwight Hauser)
American screenwriter, director, and actor of movies (Uncommon Valor; No Safe Haven; The Art of Dying; A Soldier's Story) and TV (The Young and the Restless; The Last Precinct; Roseanne; Beverly Hills, 90210; Murder, She Wrote; China Beach), born December 12, 1947. (Wings Hauser 1966 12 O'Clock High)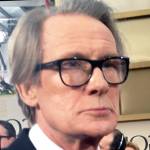 Bill Nighy is 72 (nee William Francis Nighy)
English actor of TV (The Men's Room; Making News; Eye of the Storm) and films (Love Actually; Still Crazy; Pirates of the Caribbean movies; Total Recall; Shaun of the Dead; Blow Dry; Alive and Kicking; The Best Exotic Marigold Hotel), born December 12, 1949. (Bill Nighy 2012 Photo: Jenn Deering Davis)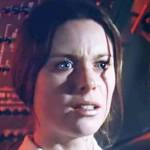 Darlene Carr is 71 (nee Darlene Farnon; aka Darleen Drake)
American singer & actress of TV (Cindy Smith on The Smith Family; The Streets of San Francisco; Bret Maverick; The Oregon Trail; The F.B.I.; Marcus Welby, M.D.; Barnaby Jones; The Rookies; Simon & Simon) and movies (The Beguiled), born December 12, 1950. (Darlene Carr 1973 The Horror at 37,000 Feet)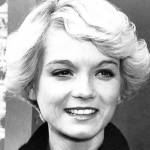 Cathy Rigby is 69 (nee Cathleen Roxanne Rigby)  
American retired artistic gymnast (1968 Mexico City Olympics), actress of TV, Broadway stages (Peter Pan), movies (McKenna Shoots for the Stars), commercial spokesperson, and TV sports commentator (ABC Sports) born December 12, 1952. (Cathy Rigby 1976 Photo: ABC)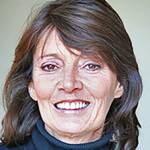 Sarah Douglas is 69
English actress of TV (Pamela Lynch on Falcon Crest; Thundercloud) and movies (Superman movies; Conan the Destroyer; Beastmaster 2: Through the Portal of Time; The Art of Dying; Solarbabies; A Christmas Prince), born December 12, 1952. (Sarah Douglas 2009 Photo: Dacotah Renneau)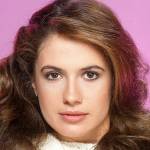 Ana Alicia is 65 (nee Ana Alicia Ortiz)
Retired Mexican-American actress of stage, TV (Melissa Agretti Cumson Gioberti on Falcon Crest; Alicia Nieves on Ryan's Hope; The Sacketts; Renegade; Condominium) and movies (Halloween II; Romero), and Humane Society spokeswoman, born December 12, 1956. (Ana Alicia Photo: Chuck Bridgen)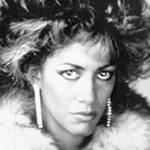 Sheila E. is 64 (nee Sheila Cecelia Escovedo; "The Queen of Percussion")
American percussionist & singer (The Glamorous Life; The Belle of St. Mark; Sister Fate; Hold Me; A Love Bizarre; Let's Go Crazy; Erotic City; I Wish U Heaven), TV judge & performer (The Next Great American Band; The Magic Hour; Gone Country), born December 12, 1957. (Sheila E. 1985 Photo: MTV)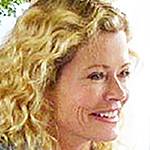 Sheree J. Wilson is 63 (nee Sheree Julienne Wilson)
American model, producer, screenwriter & actress of TV (April Stevens on Dallas; Alex Cahill on Walker, Texas Ranger & Sons of Thunder; Our Family Honor; Peace River) and movies (Fraternity Vacation; The Gundown;  A Country Christmas), born December 12, 1958. (Sheree J. Wilson 2008 Photo: Jdpaschal)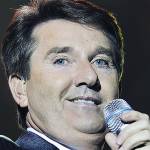 Daniel O'Donnell is 60 ("Wee Daniel")
Irish singer (I Just Want to Dance With You; You Raise Me Up; Secret Love), TV personality & host (The Daniel O'Donnell Show; Strictly Come Dancing), and 3-time Irish Entertainer of the Year (1989, 1992, 1996), born December 12, 1961. (Daniel O'Donnell 2010 Photo: Sr. Airman Benjamin Stratton / USAF)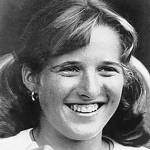 Tracy Austin is 59 (aka Tracy Ann Austin Holt)
International Tennis Hall of Fame American tennis pro, 1980 World #1 ranked, 2-time Grand Slam winner (US Open 1979 – at age 16 the youngest winner, & 1981), and 1980 Wimbledon mixed doubles winner, born December 12, 1962. (Tracy Austin 1980 Photo: American Heart Association) 
Holly Gagnier is 63
American actress of TV (Ivy Jannings on Days of Our Lives; Cassie Reynolds on One Life to Live; Baywatch; Pacific Blue; Chicken Girls), movies (The Last Hero; The Undertaker's Wedding; Girls Just Want to Have Fun; 12 Round Gun; Alligator II: The Mutation; Free Enterprise; Gimme an "F"), and acting coach, born December 12, 1958.
American actress of TV (Alice Cooper on Riverdale; Shelly Johnson on Twin Peaks; Witches of East End; ER; Damages; Freddie; CSI: NY; Gilmore Girls; Dawson's Creek; C.P.W.; Longmire) and films (Sleepwalkers; The Boyfriend School), born December 12, 1970. (Mädchen Amick 2019 Photo: Greg2600)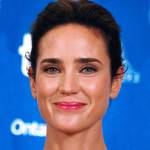 Jennifer Connelly is 50
Academy Award-winning American, actress of TV & films (A Beautiful Mind; The Rocketeer; Career Opportunities; Inventing the Abbotts; Dark City; He's Just Not That Into You; Mulholland Falls; The Hot Spot; House of Sand and Fog), born December 12, 1970. (Jennifer Connelly 2010 Photo: Karon Liu)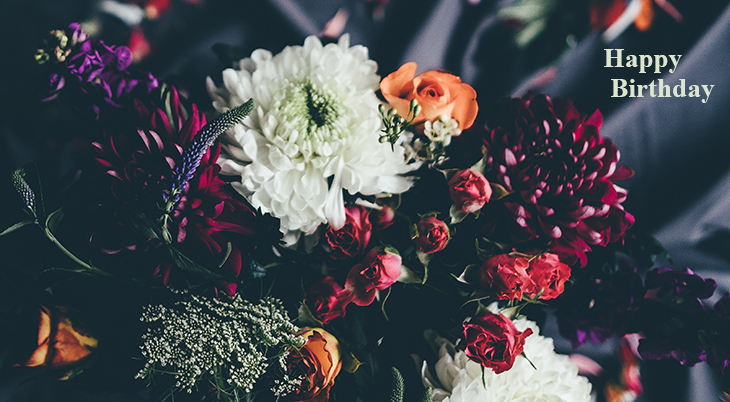 (Mixed White, Red, Peach & Purple Flowers Photo: Annie Spratt via Unsplash)
Happy Birthday to everyone celebrating their birthday on December 12th!
Remember These December 12th Famous Birthdays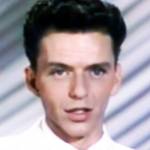 Frank Sinatra (nee Francis Albert Sinatra)
Grammy & Academy Award-winning American actor (From Here to Eternity; Guys and Dolls; Anchors Aweigh; Ocean's 11; Pal Joey; 4 for Texas; High Society; The First Deadly Sin) & singer (My Way; Strangers in the Night; I'll Never Smile Again; Young at Heart) (born Dec. 12, 1915 – May 14, 1998; age 82). Frank Sinatra died of a heart attack. (Frank Sinatra 1946 Till The Clouds Roll By)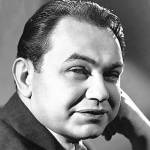 Edward G. Robinson (nee Emanuel Goldenberg)
Romanian film actor (Key Largo; Double Indemnity; The Sea Wolf; Larceny, Inc.; Key Largo; My Geisha; The Cincinnati Kid; The Biggest Bundle of Them All; Little Caesar; A Dispatch From Reuters; The Stranger; The Red House; Tiger Shark; East is West; Barbary Coast; Five Star Final; Kid Galahad; The Little Giant) (born Dec. 12, 1893 – Jan. 26, 1973; age 79). (Edward G. Robinson 1930s)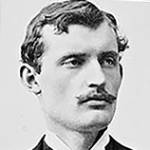 Edvard Munch

Norwegian printmaker, artist in the naturalistic, impressionistic, & symbolist style, and painter (The Scream; The Frieze of Life; Madonna; Puberty; Death in the Sickroom; Village in Moonlight; The Dance of Life) (born Dec. 12, 1863 – died Jan. 23, 1944; age 80). Cause of death for Edvard Munch is unknown. (Edvard Munch c. 1889 Photo: National Library of Norway)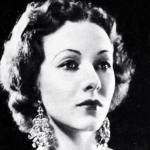 Karen Morley (nee Mildred Linton)
American film actress (High Stakes; Arsene Lupin; Scarface; Dinner at Eight; The Crime Doctor; $10 Raise; Outcast; Black Fury; Devil's Squadron; Framed; Wednesday's Child; Mata Hari; Are You Listening; Daybreak; Straight is the Way; The Cuban Love Song; Thunder in the Night; The Mask of Fu Manchu; Beloved Enemy) (born Dec. 12, 1909 – died Mar. 8, 2003; age 93). (Karen Morley 1931)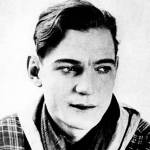 Buck Jones (nee Charles Frederick Gebhart; aka Charles Jones)
American actor of westerns, sound & silent films (West of the Law; Law of the Texan; White Eagle; Wagons Westward; Unmarried; California Frontier; Hollywood Round-Up; Empty Saddles; Silver Spurs; The Red Rider; Gordon of Ghost City; Child of Manhattan; Sundown Rider; The Rainbow Trail; The Lone Rider) (born Dec. 12, 1891 – died Nov. 30, 1942; age 50). (Buck Jones 1920)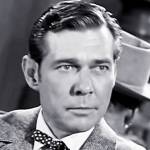 Don C. Harvey
American actor of movies (The Fighting Stallion; For You I Die) & TV (Rawhide; Laramie; Dragnet; The Man Called X; The Lone Ranger; Death Valley Days; Annie Oakley; The Roy Rogers Show; Wagon Train; Maverick; Tales of Wells Fargo; The Gene Autry Show) (born Dec. 12, 1911 – died Apr. 23, 1963; age 51). Don C. Harvey died of a heart attack. (Don. C. Harvey 1960 Tombstone Territory)
*Images are public domain or Creative Commons licensed & sourced via Wikimedia Commons or Flickr, unless otherwise noted*