May 14th Birthdays
If you were born on May 14th you share a celebrity birthday with these famous people: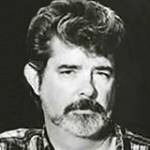 George Lucas (nee George Walton Lucas Jr.; married Mellody Hobson)
Oscar-winning American screenwriter, producer & director of TV & movies (American Graffiti; Star Wars movies; Raiders of the Lost Ark & Indiana Jones films; Tucker: The Man and His Dream; The Land Before Time), born May 14, 1944. Ex of Marcia Griffin. (George Lucas 1983: Lucasfilm / Keith Hamshere)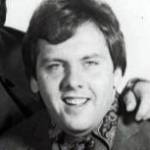 Gene Cornish
Canadian-American Rock & Roll Hall of Fame musician and singer with The [Young] Rascals (Good Lovin'; Groovin'; How Can I Be Sure; People Got To Be Free; A Beautiful Morning; A Girl Like You), and septuagenarian born May 14, 1944. (Gene Cornish 1969 Photo: Associated Booking Corporation)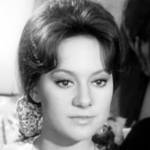 Francesca Annis (ex of Ralph Fiennes)
British actress of TV (Lillie; Partners in Crime; Great Expectations; Jane Eyre) & movies (Dune; Krull; The Eyes of Annie Jones; Flipper's New Adventure; The Pleasure Girls; Macbeth; Murder Most Foul; Run With the Wind; Cleopatra), born May 14, 1945. (Francesca Annis 1965 The Pleasure Girls Trailer)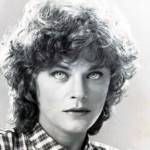 Meg Foster (nee Margaret Foster; ex of Stephen McHattie)
American actress of TV (Pretty Little Liars; Ravenswood; Cagney & Lacey; A Place Called Hollywood; Washington: Behind Closed Doors) & films (They Live; Ticket to Heaven; The Emerald Forest; Carny; Stepfather II; A Different Story; Welcome to Arrow Beach; The Osterman Weekend), born May 14, 1948. (Meg Foster 1982)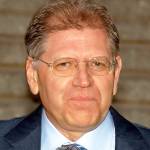 Robert Zemeckis (ex of Mary Ellen Trainor)
Academy Award-winning American movie producer, screenwriter, & director (I Wanna Hold Your Hand; Romancing the Stone; Back to the Future films; Who Framed Roger Rabbit; Forrest Gump; Contact; The Frighteners, Cast Away) born May 14, 1952. (Robert Zemeckis 2010 Photo: David Shankbone)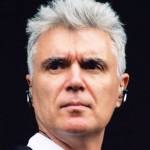 David Byrne 
Grammy and Academy Award-winning Scottish-American senior, musician, Talking Heads Rock & Roll Hall of Fame singer-songwriter (Take Me To The River; Burning Down the House; And She Was; Wild Wild Life), actor & composer of TV and films, born May 14, 1952. (David Byrne 2002 Photo: xflickrx)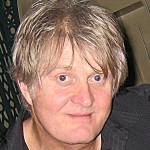 Tom Cochrane 
Juno Award-winning Canadian musician, lead singer-songwriter for Red Rider (Life is a Highway; No Regrets; Sinking Like a Sunset; I Wish You Well; Dreamer's Dream; Mad Mad World; Wildest Dreams; Lunatic Fringe; Big League), and senior, born May 14, 1953. (Tom Cochrane 2008 Photo: Sergei 5of7)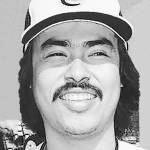 Dennis Martinez (nee José Dennis Martínez Ortíz; "El Presidente")
Canadian Baseball Hall of Fame 60+ Nicaraguan pro MLB (1976-1998) baseball player (Baltimore Orioles; Montreal Expos; Cleveland Indians; Seattle Mariners; Atlanta Braves), 1991 perfect game pitcher & 4-time All-Star, born May 14, 1955. (Dennis Martinez 1980 Photo: Baltimore Orioles  / MLB)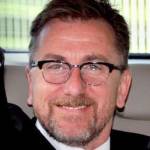 Tim Roth (nee Simon Timothy Roth)

British producer & actor of TV (Dr. Cal Lightman on Lie to Me; Twin Peaks; Tin Star; Rillington Place) and movies (Planet of the Apes; Hoodlum; Reservoir Dogs; Bodies, Rest & Motion; Pulp Fiction; Rob Roy; Lucky Numbers; Selma; The Hateful Eight), born May 14, 1961. (Tim Roth 2012 Photo: Georges Biard)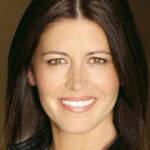 Nancy Sorel
American actress of TV (Clara Fine on Less Than Kind; Generations; Cashing In; The Man in the High Castle; Black Fox TV movies), and film (Rufus; Heaven Is For Real; Considering Love and Other Magic; I Love You, Don't Touch Me!), born May 14, 1964. (Nancy Sorel Photo: Tim Leyes Photography / Used by Permission)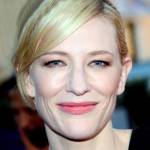 Cate Blanchett (nee Catherine Elise Blanchett; married Andrew Upton)
Tony & Academy Award-winning Australian actress of TV and movies (Elizabeth: The Golden Age; The Aviator; The Lord of the Rings films; The Hobbit; The Gift; The Talented Mr. Ripley; An Ideal Husband; Oscar and Lucinda; Robin Hood), born May 14, 1969. (Cate Blanchett 2013 Photo: Georges Biard)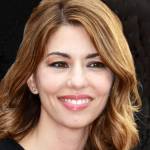 Sofia Coppola (daughter of Francis Ford Coppola)
Oscar-winning American filmmaker & actress (Lost in Translation; Somewhere; The Beguiled; The Virgin Suicides; Marie Antoinette; On the Rocks; The Godfather: Part III; Star Wars: – The Phantom Menace), born May 14, 1971. Niece of Talia Shire; cousin of Nicolas Cage. (Sofia Coppola 2013: Georges Biard)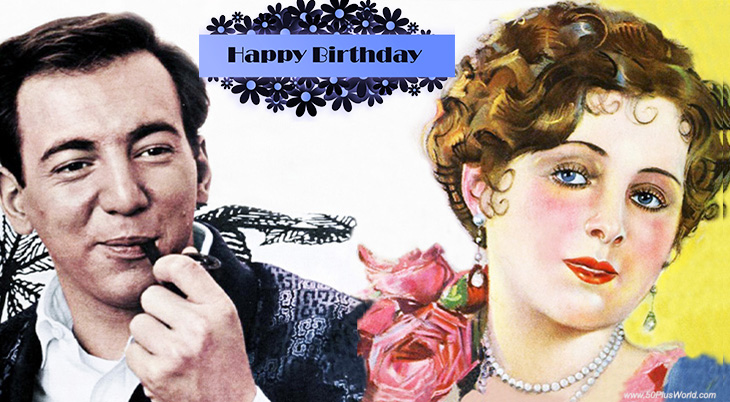 (Bobby Darin 1961 | Billie Dove 1927: Modest Stein)
Happy Birthday to everyone celebrating their birthday on May 14th!
Remember These May 14th Famous Birthdays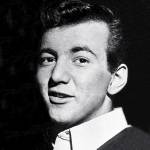 Bobby Darin (nee Walden Robert Cassotto; ex of Sandra Dee)
Songwriters & Rock and Roll Halls of Fame American singer (Dream Lover; Mack the Knife; Splish Splash; Beyond the Sea; Things), actor of TV & films (Captain Newman, M.D.; Come September; Hell is For Heroes; Pressure Point; Too Late Blues; That Funny Feeling) (born May 14, 1936 – died Dec. 20, 1973; age 37). Bobby Darin died after heart surgery. (Bobby Darin 1959)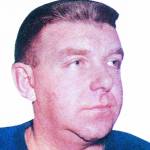 Gump Worsley (nee Lorne John Worsley; "The Gumper")
Hockey Hall of Fame Canadian goalie (1966 & 1968 Vezina Trophy; 1953 Calder Memorial Trophy) NHL All-Star (New York Rangers; Montreal Canadiens; Minnesota North Stars) with 4 Stanley Cups (1965, 1966, 1968, 1969) (born May 14, 1929 – died Jan. 26, 2007; age 77). Gump Worsley died 4 days after a heart attack. (Gump Worsley 1962 Photo: Topps Gum Cards)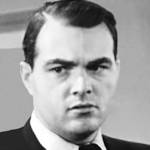 James Flavin (nee James William Flavin Jr.; married Lucile Browne)

American character actor with 500+ film credits in TV (Man with a Camera; The Roaring 20's; Mister Ed) & movies (Secrets of Chinatown; Francis in the Haunted House; Francis in the Haunted House; In Cold Blood; The Airmail Mystery; Riot Squad) (born May 14, 1906 – died Apr. 23, 1976; age 69). James Flavin died of a ruptured aorta. (James Flavin 1935 Secrets of Chinatown)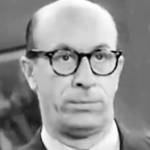 Richard Deacon
American actor of TV (Mel Cooley on The Dick Van Dyke Show; Leave it to Beaver; The Mothers-In-Law; The Beverly Hillbillies) & movies (Abbott and Costello Meet the Mummy; Francis in the Haunted House; The Birds; Blackbeard's Ghost; The Gnome-Mobile) (born May 14, 1921 – died Aug. 8, 1984; age 63). Richard Deacon died of cardiovascular disease. (Richard Deacon 1962)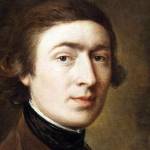 Thomas Gainsborough
English musician (viol da gamba), printmaker, draughtsman, Royal Society of Arts member, artist, painter of landscapes & portraits (The Blue Boy; King George III; Queen Charlotte; Mr. and Mrs. Andrews; Cottage Girl with Dog and Pitcher; Girl with Pigs; Portrait of Mrs. Mary Graham) (baptised May 14, 1727 – died Aug. 2, 1788; age 61). (Thomas Gainsborough c. 1759 Self-Portrait)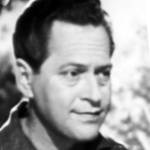 Del Moore (nee Marion Delbridge Moore)
American comedian, announcer & actor of radio, TV (Alvin on Life with Elizabeth; Bachelor Father; My Three Sons; Dragnet 1967; Family Affair) and movies (The Nutty Professor;  Catalina Caper; The Disorderly Orderly; The Big Mouth) (born May 14, 1916 – died Aug. 30, 1970; age 54). Del Moore died of a cerebral hemorrhage. (Del Moore 1955 Life With Elizabeth)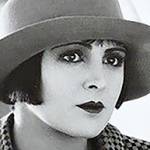 Billie Dove (nee Bertha Bohny; aka Lillian Bohny; ex of Irvin Willat)
American stage actress (Ziegfeld Follies Revue) & silent movie star (The Light of Western Stars; The Black Pirate; Kid Boots; Blondie of the Follies; A Notorious Affair; Her Private Life; One Night at Susie's; The Man and the Moment; The Love Mart) (born May 14, 1903 – died Dec. 31, 1997; age 94). Billie Dove died of pneumonia (Billie Dove 1925 Wild Horse Mesa Photo: Paramount Pictures)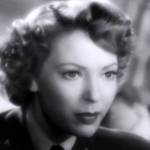 June Duprez (daughter of Fred Duprez)
British actress of stage, radio, TV, and movies (They Raid By Night; Tiger Fangs; The Four Feathers; None But the Lonely Heart; The Lion Has Wings; And Then There Were None; That Brennan Girl; The Thief of Bagdad; Calcutta; Little Tokyo, U.S.A.) (born May 14, 1918 – died Oct. 30, 1984; age 66).  June Duprez died after a long, unknown illness. (June Duprez 1945 The Brighton Strangler)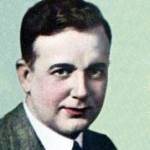 Julian Eltinge (nee William Julian Dalton)
American actor & female impersonator of nightclubs, vaudeville & Broadway stages, and films (Madame Behave; The Countess Charming; The Clever Mrs. Carfax; The Isle of Love; The Widow's Might; If I Had My Way; An Adventuress; Maid to Order; The Fascinating Widow), inspiration for New York's Eltinge Theatre (born May 14, 1881 – died Mar. 7, 1941; age 59). (Julian Eltinge 1923)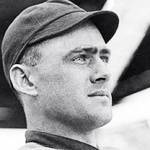 Earl Combs
Baseball Hall of Fame American pro baseball player, New York Yankees MLB center fielder (9X World Series champions, 1927, 1928, 1932, 1936-1939, 1941, 1943), MLB coach (New York Yankees 1936-1944; St. Louis Browns 1947; Boston Red Sox 1948-1952; Philadelphia Phillies 1954) (born May 14, 1899 – died July 21, 1976; age 77). (Earl Combs 1922: Louisville Colonels)
*Images are public domain or Creative Commons licensed & sourced via Wikimedia Commons, Vimeo, or Flickr, unless otherwise noted*