May 14th Birthdays
If you were born on May 14th you share a birthday with these famous people: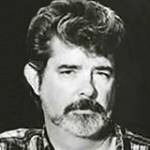 George Lucas is 74 (nee George Walton Lucas Jr.)
Academy Award-winning septuagenarian American filmmaker of TV & movies (American Graffiti; Star Wars movies; Raiders of the Lost Ark & Indiana Jones films; Tucker: The Man and His Dream; The Land Before Time), born May 14, 1944. (George Lucas 1983 Photo: Lucasfilm / Keith Hamshere)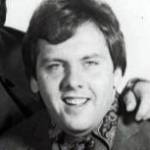 Gene Cornish is 74
Canadian-American Rock & Roll Hall of Fame musician and singer with The [Young] Rascals (Good Lovin'; Groovin'; How Can I Be Sure; People Got To Be Free; A Beautiful Morning; A Girl Like You), and septuagenarian born May 14, 1944. (Gene Cornish 1969 Photo: Associated Booking Corporation)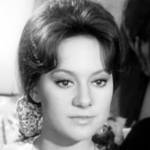 Francesca Annis is 73
Septuagenarian British actress of stage, TV (Lillie; Partners in Crime; Jane Eyre) & movies (Dune; Krull; The Eyes of Annie Jones; Flipper's New Adventure; The Pleasure Girls; Macbeth; Murder Most Foul; Run With the Wind; Cleopatra), born May 14, 1945. (Francesca Annis 1965 The Pleasure Girls Trailer Screenshot)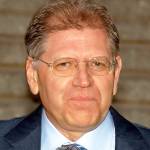 Robert Zemeckis is 66
Academy Award-winning American senior, movie producer, screenwriter, & director (I Wanna Hold Your Hand; Romancing the Stone; Back to the Future films; Who Framed Roger Rabbit; Forrest Gump; Contact; The Frighteners, Cast Away) born May 14, 1952. (Robert Zemeckis 2010 Photo: David Shankbone)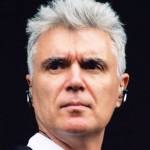 David Byrne is 66
Grammy and Academy Award-winning Scottish-American senior, musician, Talking Heads Rock & Roll Hall of Fame singer-songwriter (Take Me To The River; Burning Down the House; And She Was; Wild Wild Life), actor & composer of TV and films, born May 14, 1952. (David Byrne 2002 Photo: xflickrx)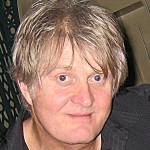 Tom Cochrane is 65
Juno Award-winning Canadian senior, musician, and lead singer-songwriter for Red Rider (Life is a Highway; No Regrets; Sinking Like a Sunset; I Wish You WEll; Dreamer's Dream; Mad Mad World; Wildest Dreams; Lunatic Fringe; Big League), born May 14, 1953. (Tom Cochrane 2008 Photo: Sergei 5of7)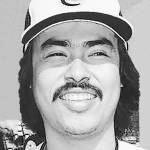 Dennis Martinez is 63 (nee José Dennis Martínez Ortíz; "El Presidente")
Canadian Baseball Hall of Fame Nicaraguan pro MLB (1976-1998) baseball player (Baltimore Orioles; Montreal Expos; Cleveland Indians; Seattle Mariners; Atlanta Braves), 1991 perfect game pitcher & 4-time All-Star, born May 14, 1955. (Dennis Martinez 1980 Photo: Baltimore Orioles  / MLB)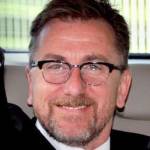 Tim Roth is 57 (nee Simon Timothy Roth)

British producer & actor of TV (Dr. Cal Lightman on Lie to Me; Twin Peaks; Tin Star; Rillington Place) and movies (Planet of the Apes; Hoodlum; Reservoir Dogs; Bodies, Rest & Motion; Pulp Fiction; Rob Roy; Lucky Numbers; Selma; The Hateful Eight), born May 14, 1961. (Tim Roth 2012 Photo: Georges Biard)
Nancy Sorel is 54
American actress of stage, TV (Clara Fine on Less Than Kind; Monique McCallum on Generations; Cashing In; The Man in the High Castle; Down the Shore; Black Fox TV movies), and film (Rufus; Heaven Is For Real; Considering Love and Other Magic; Crow's Nest; I Love You, Don't Touch Me!; Goose on the Loose), born May 14, 1964.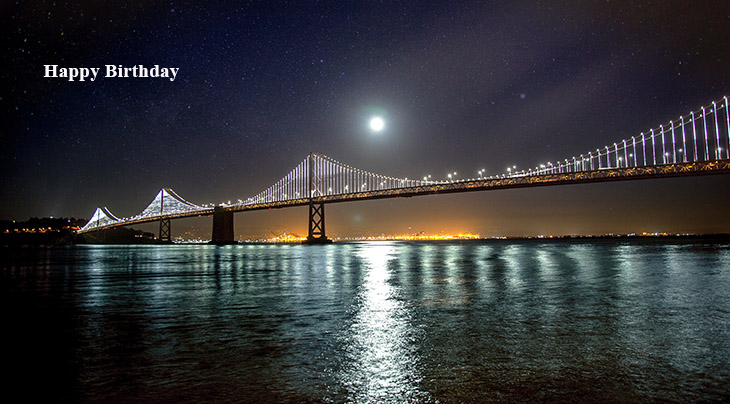 (Oakland Bay Bridge, San Francisco US Photo: Jeff Fan via Unsplash)
Happy Birthday to everyone celebrating their birthday on May 14, 2018!
And remembering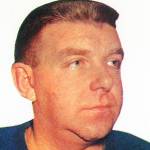 Gump Worsley (nee Lorne John Worsley; "The Gumper")
Hockey Hall of Fame Canadian goalie (1966 & 1968 Vezina Trophy; 1953 Calder Memorial Trophy) NHL All-Star (New York Rangers; Montreal Canadiens; Minnesota North Stars) with 4 Stanley Cups (1965, 1966, 1968, 1969) (born May 14, 1929 - died Jan. 26, 2007; age 77). Gump Worsley died 4 days after a heart attack. (Gump Worsley 1962 Photo: Topps Gum Cards)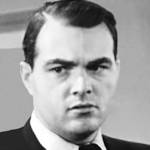 James Flavin (nee James William Flavin Jr.)

American character actor with 500+ film credits in TV (Man with a Camera; The Roaring 20's; Mister Ed) & movies (Secrets of Chinatown; Francis in the Haunted House; Francis in the Haunted House; In Cold Blood; The Airmail Mystery; Riot Squad) (born May 14, 1906 - died Apr. 23, 1976; age 69). James Flavin died of a ruptured aorta. (James Flavin 1935 Secrets of Chinatown)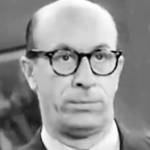 Richard Deacon
American actor of TV (Mel Cooley on The Dick Van Dyke Show; Leave it to Beaver; The Mothers-In-Law; The Beverly Hillbillies) & movies (Abbott and Costello Meet the Mummy; Francis in the Haunted House; The Birds; The Patsy; The Gnome-Mobile) (born May 14, 1921 - died Aug. 8, 1984; age 63). Richard Deacon died of cardiovascular disease. (Richard Deacon 1962 Dick Van Dyke)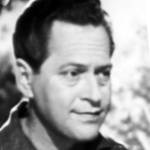 Del Moore (nee Marion Delbridge Moore)
American comedian, announcer & actor of radio, TV (Alvin on Life with Elizabeth; Bachelor Father; My Three Sons; Dragnet 1967; Family Affair) and movies (The Nutty Professor;  Catalina Caper; The Disorderly Orderly; The Big Mouth) (born May 14, 1916 – died Aug. 30, 1970; age 54). Del Moore died of a cerebral hemorrhage. (Del Moore 1955 Life With Elizabeth Screenshot)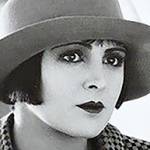 Billie Dove (nee Bertha Bohny; aka Lillian Bohny)
American stage actress (Ziegfeld Follies Revue) & silent movie star (The Light of Western Stars; The Black Pirate; Kid Boots; Blondie of the Follies; A Notorious Affair; Her Private Life; One Night at Susie's; The Man and the Moment; The Love Mart) (born May 14, 1903 - died Dec. 31, 1997; age 94). Billie Dove died of pneumonia (Billie Dove 1925 Wild Horse Mesa Photo: Paramount Pictures)
*Images are public domain or Creative Commons licensed & sourced via Wikimedia Commons, Vimeo, or Flickr, unless otherwise noted*