November 13th Birthdays
If you were born on November 13th, you share a birthday with these famous people: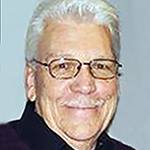 Tom Atkins is 84
Octogenarian American actor of TV (Serpico; The Rockford Files; Harry O), horror and other films (The Fog; Halloween III: Season of the Witch; The Detective; Escape from New York; Lethal Weapon; Striking Distance), born November 13, 1935. (Tom Atkins 2008 Photo: Stu1978 at English Wikipedia)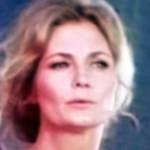 Beth Brickell is 78
American retired actress of stage, TV (Gentle Ben), movie (The Only Way Home), screenwriter, director, & producer (A Rainy Day; Mr. Christmas; Summer's End), investigative journalist (Mystery at Camden), and senior born November 13, 1941. (Beth Brickell 1972 The Only Way Home Trailer)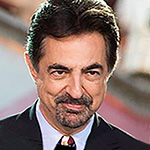 Joe Mantegna is 72 (nee Joseph Anthony Mantegna)
Tony Award-winning American actor on TV (Criminal Minds; Joan of Arcadia; First Monday), movies (Homicide; Body of Evidence; Up Close & Personal; Compromising Positions; The Godfather: Part III), and septuagenarian born November 13, 1947. (Joe Mantegna 2009 Photo: Chad J. McNeeley / US Navy)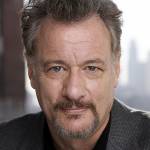 John de Lancie is 71
American comedian, voice & character actor of TV (Days of Our Lives; Trial and Error; Star Trek: The Next Generation; Breaking Bad; Stargate SG-1),  movies (The Hand That Rocks The Cradle; Fearless; Multiplicity; Missing Pieces), born November 13, 1948. (John De Lancie Photo: delancie.com)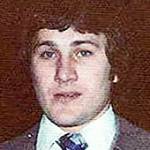 Gilbert Perreault is 69
Hockey Hall of Fame retired Canadian professional hockey player, 9-time NHL All-Star centre who was part of the Buffalo Sabres top scoring "French Connection", named of one of the 100 Greatest NHL Players in History, born November 13, 1950. (Gilbert Perreault 1975 Photo: Engines On)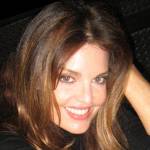 Tracy Scoggins is 66
American actress of TV (Monica Colby on The Colbys & Dynasty; Babylon 5; Lois & Clark: The New Adventures of Superman; Lonesome Dove: The Outlaw Years), movies (Timebomb; Play Murder for Me), and senior born November 13, 1953. (Tracy Scoggins 2008 Photo: MaryCherry at English Wikipedia)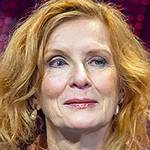 Frances Conroy is 66
American senior, actress of TV (Ruth Fisher on Six Feet Under; American Horror Story; Royal Pains; How I Met Your Mother; Desperate Housewives; The Mist; Castle Rock) and movies (Rocket Gibraltar; Catwoman; Shopgirl; The Wicker Man), born November 13, 1953. (Frances Conroy 2014 Photo: Dominick D)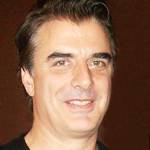 Chris Noth is 65 (nee Christopher David Noth)
60+ American actor of TV (Mike Logan on Law & Order and Law & Order: Criminal Intent; Peter Florrick on The Good Wife; Mr. Big on Sex and the City) and movies (The Perfect Man; The Glass House) born November 13, 1954. (Chris Noth 2008 Photo: SeductiveMelody at English Wikipedia)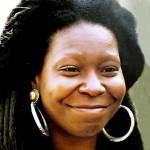 Whoopi Goldberg is 64 (nee Caryn Elaine Johnson)
Tony, Emmy, Grammy & Academy Award-winning 60+ American comedienne & actress of TV (Star Trek: The Next Generation) and movies (The Color Purple; Ghost; Sister Act; Corrina, Corrina; Rat Race), born November 13, 1955. (Whoopi Goldberg 1992 Photo: Georges Biard)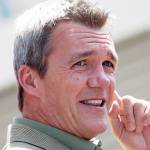 Neil Flynn is 59
Fifty-five-plus American actor of TV (Mike Heck on The Middle; Scrubs; Buzz Lightyear of Star Command; Clone High; Vixen; Smallville; Joey) and movies (Magnolia; The Resurrection of Gavin Stone; Hoot; Mean Girls; The Right Temptation), born November 13, 1960. (Neil Flynn 2012 Photo: Angela George)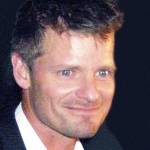 Steve Zahn is 52 (nee Steven James Zahn)
American 50+ actor of TV (Treme) and movies (Joy Ride; Diary of a Wimpy Kid; Chain of Fools; Safe Men; Happy, Texas; Saving Silverman; Riding in Cars With Boys; Forces of Nature; National Security; Dallas Buyers Club), born November 13, 1967. (Steve Zahn 2008 Photo: Chris Harte Photography)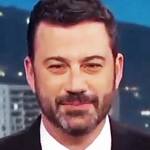 Jimmy Kimmel is 52 (nee James Christian Kimmel)
Fifty-plus American comedian, producer, screenwriter, actor & host of TV (Jimmy Kimmel Live!; The Man Show; Crank Yankers; Win Ben Stein's Money; The Andy Milonakis Show; Sports Show with Norm Macdonald; Academy Awards), born November 13, 1967. (Jimmy Kimmel 2016 Photo: Selma Üsük)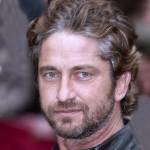 Gerard Butler is 50
Scottish actor of TV (Lucy Sullivan is Getting Married) and movies (Olympus Has Fallen; 300; The Bounty Hunter; Timeline; Playing For Keeps; The Ugly Truth; Dear Frankie; P.S. I Love You; Reign of Fire; The Game of Their Lives; The Phantom of the Opera), born November 13, 1969. (Gerard Butler 2010 Photo: Siebbi)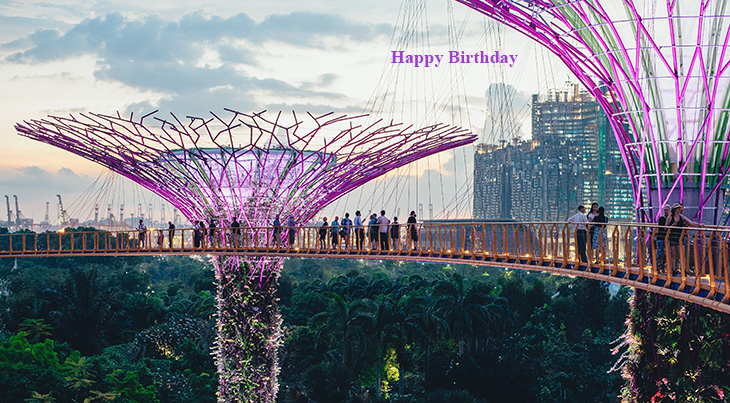 (Supertree Grove, Singapore Photo: Annie Spratt via Unsplash)
Happy Birthday to everyone celebrating their birthday on November 13th!
And remembering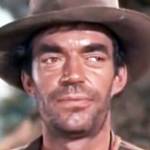 Jack Elam (nee William Scott Elam)
American character actor of TV (Temple Houston; The Dakotas; Easy Street; The Texas Wheelers) and movies (Cat Ballou; Support Your Local Sheriff; Rio Lobo; Once Upon a Time in the West; 4 for Texas; Rawhide; The Night of The Grizzly) (born Nov. 13, 1920 – died Oct. 20, 2003; age 82). Jack Elam died of congestive heart failure. (Jack Elam 1961 Bonanza)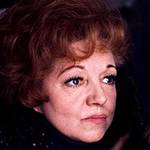 Hermione Baddeley (nee Hermione Youlanda Ruby Clinton-Baddeley)
English character and voice actress of stage, TV (Maude) and movies (Room at the Top; Mary Poppins; The Aristocats; A Christmas Carol; The Pickwick Papers; The Secret of Nimh; Midnight Lace; The Unsinkable Molly Brown) (born Nov. 13, 1906 – died Aug. 19, 1986; age 79). Hermione Baddely had several strokes before she died. (Hermione Baddeley 1978 Photo:Allan Warren)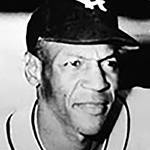 Buck O'Neil (nee John Jordan O'Neil) 
First African-American Major League Baseball coach (Chicago Cubs), MLB scout (Chicago Cubs, Kansas City Royals), and Negro American League first base player (Kansas City Monarchs; Memphis Red Sox) (born Nov. 13, 1911 – died Oct. 6, 2006; age 94). Buck O'Neil died of bone marrow cancer and heart failure. (Buck O'Neil c 1930s-1940s Photo)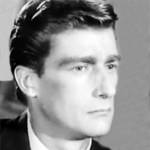 Richard Mulligan
Emmy Award-winning American character actor of TV (Dr. Harry Weston on Empty Nest & Nurses; Burt Campbell on Soap; The Hero; The Doctors) and movies (Little Big Man; Trail of the Pink Panther; Scavenger Hunt; Teachers) (born Nov. 13, 1932 – died Sept. 26, 2000; age 67). Richard Mulligan died of colorectal cancer. (Richard Mulligan 1964 One Potato, Two Potato)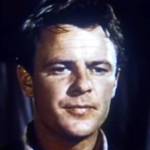 Robert Sterling (nee William Sterling Hart)
American host & actor of movies (The Sundowners; Roughshot; Two-Faced Woman; I'll Wait For You; Show Boat; Return to Peyton Place; Voyage to the Bottom of the Sea) and TV (George Kerby on Topper; Ichabod and Me; Love That Jill) (born Nov. 13, 1917 – died May 30, 2006; age 88). Robert Sterling died of natural causes. (Robert Sterling 1950 The Sundowners)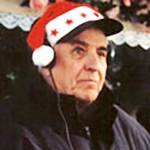 Garry Marshall
American TV & film director (Pretty Woman), producer, screenwriter & actor (Happy Days; Laverne & Shirley; Mork & Mindy; The Brian Keith Show; The Odd Couple; The Flamingo Kid; Murphy Brown; Soapdish; A League of Their Own) (born Nov. 13, 1934 – died July 19, 2016; age 81). Garry Marshall died of pneumonia. (Garry Marshall 2004 Photo: Toylab)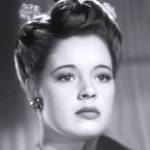 Mary Beth Hughes
American actress of TV & movies (The Lady Confesses; The Ox-Bow Incident; Timber Queen; The Cowboy and the Blonde; Holiday Rhythm; The Devil's Henchman; Grand Canyon; Dressed to Kill; Inner Sanctum; The Great Profile; Take It Big; Lucky Cisco Kid) (born Nov. 13, 1919 – died Aug. 27, 1995; age 75). Mary Beth Hughes died of natural causes. (Mary Beth Hughes 1945 The Great Flamarion)
Madeleine Sherwood (nee Madeleine Louise Hélène Thornton)
Blacklisted Canadian actress of TV (Reverend Mother Placido on The Flying Nun; Guiding Light; The Secret Storm; One Life to Live; The Edge of Night; As the World Turns) and film (Cat on a Hot Tin Roof; Sweet Bird of Youth) (born Nov. 13, 1922 – died Apr. 23, 2016; age 93). Cause of death for Madeleine Sherwood is unknown. (Madeleine Sherwood 1980 The Changeling)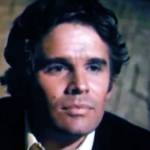 Dack Rambo (nee Norman Jay Rambo)
American actor of TV (Jeff Sonnett on The Guns of Will Sonnett; Jack Ewing on Dallas; Grant Harrison on Another World; All My Children; The New Loretta Young Show; Paper Dolls; Sword of Justice; Fantasy Island) and movies (Which Way to the Front?) (born Nov. 13, 1941 – died Mar. 21, 1994; age 52). Dack Rambo died of AIDS complications. (Dack Rambo 1977 Good Against Evil)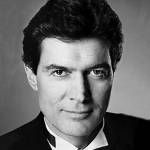 Daniel Pilon (nee Laurent Daniel Pilon)

French Canadian actor of TV (Max Dubujak on Ryan's Hope; Dallas; Gavin Newirth on Days of Our Lives; Maurice Dion on Scoop; Urban Angel; Guiding LIght; Romance Theatre) and movies (In Her Defense; Brannigan; Malarek; The Witness; Deception) (born Nov. 13, 1940 – died June 26, 2018; age 77). Daniel Pilon died of cancer. (Daniel Pilon 1984 Ryan's Hope Photo: ABC)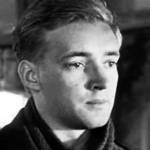 Oskar Werner (nee Oskar Josef Bschließmayer)
Austrian actor of stage and movies (Ship of Fools; Fahrenheit 451; Voyage of the Damned; The Spy Who Came in From the Cold; Jules and Jim; The Life and Loves of Mozart; Fahrenheit 451; Interlude; The Shoes of the Fisherman) (born Nov. 13, 1922 – died Oct. 23, 1984; age 61). Oskar Werner died of a heart attack. (Oskar Werner 1951 Decision Before Dawn Trailer)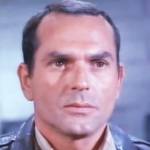 Don Gordon (nee Donald Walter Guadagno)
American character actor of TV (The Blue Angels; Peyton Place; The F.B.I.; The Defenders; The Untouchables; Lucan; Remington Steele; Wanted: Dead or Alive; Sugarfoot) and movies (Bullitt; Revolt at Fort Laramie; Papillon; WUSA; The Lollipop Cover) (born Nov. 13, 1926 – died Apr. 24, 2017; age 90). Cause of death for Don Gordon is unknown. (Don Gordon 1966 12 O'Clock High)
*Images are public domain or Creative Commons licensed & sourced via Wikimedia Commons, Vimeo, YouTube, or Flickr, unless otherwise noted*