March 2nd Birthdays
If you were born on March 2nd you share a birthday with these famous people: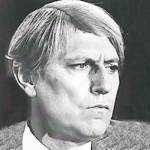 John Cullum is 90
American Tony Award-winning singer-actor of stage, TV (Northern Exposure; To Have & to Hold; ER; Law & Order: Special Victims Unit; The Middle; The Edge of Night; One Life to Live), movies (Hawaii; 1776; Sweet Country), and octogenarian born March 2, 1930. (John Cullum 1983 Photo: Don Perdue)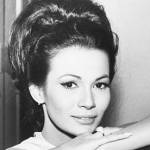 BarBara Luna is 81 (nee Barbara Ann Luna)
Prolific American actress of stage, TV (Zorro; Sunset Beach; Search for Tomorrow; The F.B.I.; Cannon; Police Story; Hawaiian Eye), movies (Five Weeks in a Balloon; Mail Order Bride; Che!; The Concrete Jungle), and octogenarian, born March 2, 1939. (BarBara Luna 1966 Mission: Impossible Photo: CBS)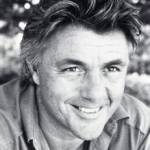 John Irving is 78 (nee John Wallace Blunt Jr.)

Septuagenarian American novelist and screenwriter (The World According to Garp; The Hotel New Hampshire; The Cider House Rules; A Prayer for Owen Meany; A Widow for One Year; Until I Find You) born March 2, 1942. (John Irving c. 1980s Photo: University of Houston Digital Library)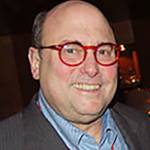 Peter Straub is 77
American poet, fantasy-horror novelist (Koko; Ghost Story; The Talisman; In the Night Room; If You Could See Me Now; Floating Dragon; The Throat; Black House; Lost Boy, Lost Girl; A Dark Matter; Mystery; Julia), and septuagenarian senior citizen born March 2, 1943. (Peter Straub 2007 Photo: Catriona Sparks)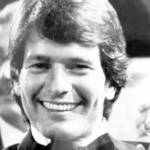 Gordon Thomson is 75
Canadian actor of stage, TV (Adam Carrington on Dynasty; Mason Capwell on Santa Barbara; Sunset Beach; Passions; Ryan's Hope; Days of Our Lives; The Young and the Restless; Polka Dot Door), movies (Leopard in the Snow), and septuagenarian born March 2, 1945. (Gordon Thomson 1985 Photo: Ansa)
Mitch Laurance is 70 (nee Mitchell Dycoff)
American senior citizen, actor of stage, TV (Pete Kimelman on Not Necessarily the News; Ben Arnold on Santa Barbara; Dawson's Creek; L. A. Law; Saturday Night Live) and movies (Stepfather II; The Runestone; The Hand That Rocks the Cradle), born March 2, 1950. (Mitchell Laurance 1986 Photo: HBO)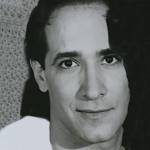 Matthew Laurance is 70 (nee Matthew Dycoff)
American senior citizen, actor of stage, TV (Ben Coleman on Duet; Ben Arnold on Santa Barbara; Beverly Hills, 90210; Saturday Night Live) and movies (Eddie and the Cruisers; Prince of the City; Night of the Running Man), born March 2, 1950. (Matthew Laurance 1987-1989 Photo: Fox Broadcasting Company)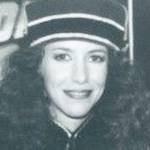 Laraine Newman is 68
American senior, comedian, voice over actress (Dawn of the Croods; Wall-E; Up), & actress of TV (Saturday Night Live; Histeria!; The Canned Film Festival; 7th Heaven) and movies (American Hot Wax; Coneheads; The Flintstones), born March 2, 1952. (Laraine Newman 1986 Canned Film Festival Photo)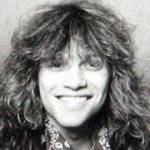 Jon Bon Jovi is 58 (nee John Francis Bongiovi Jr.)
American singer-songwriter (Blaze of Glory) of Rock & Roll Hall of Fame band Bon Jovi (Livin' on a Prayer; You Give Love a Bad Name; Bad Medicine; I'll Be There for You; Bed of Roses; Always) and actor (Moonlight and Valentino; U-571; Ally McBeal), born March 2, 1962. (Jon Bon Jovi 1987 Photo: Jonathan King)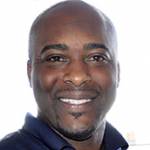 Ron Gant is 55 (nee Ronald Edwin Gant)
Retired American professional MLB baseball player (Atlanta Braves, Cincinnati Reds, St. Louis Cardinals, Philadelphia Phillies, Anaheim Angels, Colorado Rockies, Oakland Athletics, San Diego Padres), and TV news host (Good Day Atlanta) born March 2, 1965. (Ron Gant 2012 Photo: DVIDSHUB)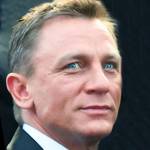 Daniel Craig is 52
British fifty-plus movie actor in James Bond films (Casino Royale; Quantum of Solace; Skyfall; Spectre) and other movies (The Girl with the Dragon Tattoo; Layer Cake; Munich; The Golden Compass; I Dreamed of Africa; Road to Perdition), born March 2, 1968. (Daniel Craig 2009 Photo: Chrisa Hickey)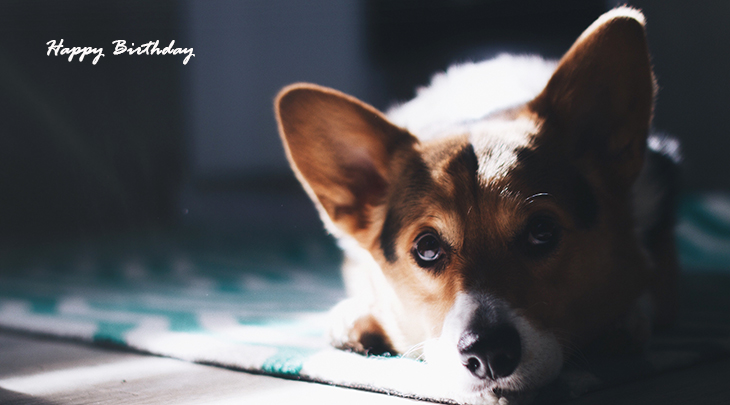 (Corgi Photo: Brianna Santellan via Unsplash)
Happy Birthday to everyone celebrating their birthday on March 2!
And remembering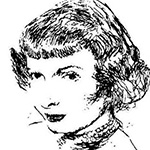 Harriet Frank Jr. (nee Harriet Goldstein)
American short story writer (The Man from Saturn), film screenwriter (The Long, Hot Summer; Norma Rae; Hud; Hombre; Murphy's Romance; Stanley & Iris; The Cowboys; The Carey Treatment; The Sound and the Fury; Conrack) (born Mar. 2, 1923 – died Jan. 28, 2020; age 96). Cause of death for Harried Frank is unknown. (Harriet Frank Amazing Stories 1953: Ziff-Davis Publishing)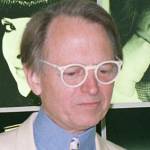 Tom Wolfe (nee Thomas Kennerly Wolfe Jr.)
American journalist (The Washington Post; New York Herald Tribune), non-fiction author (The Right Stuff; The Electric Kool-Aid Acid Test), and novelist (The Bonfire of the Vanities; Back to Blood; A Man in Full) (born Mar. 12, 1931 – died May 14, 2018; age 88). Tom Wolfe had an infection before he died. (Tom Wolfe 1988 Photo: MoSchle)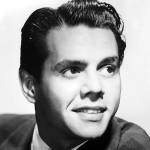 Desi Arnaz (nee Desiderio Alberto Arnaz y de Acha III)
Cuban-American bandleader, musician, TV producer, director (The Ann Sothern Show; The Mothers-in-Law; Willy), and movie actor (The Long, Long Trailer; Forever, Darling; Cuban Pete) & TV (Ricky Ricardo on The Lucy-Desi Comedy Hour & I Love Lucy) (born Mar. 2, 1917 – died Dec. 2, 1986; age 69). Desi Arnaz died of lung cancer. (Desi Arnaz Photo: Insomnia Cured Here)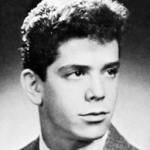 Lou Reed (nee Lewis Allan Reed)
American Rock & Roll Hall of Fame singer-songwriter (Walk on the Wild Side; Sweet Jane; Sally Can't Dance; Satellite of Love; Perfect Day; Tranquilize) and musician solo and with The Velvet Underground (Here She Comes Now) (born Mar. 2, 1942 – died Oct. 27, 2013; age 71). Cause of death for Lou Reed was liver disease. (Lou Reed 1959 Photo: Freeport High School)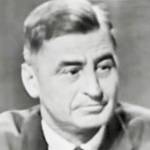 Dr. Seuss (nee Theodore Seuss Geisel)
American cartoonist, artist, and children's book writer (Green Eggs and Ham;, The Cat in the Hat; How the Grinch Stole Christmas; Horton Hears a Who; The Lorax; Oh, the Places You'll Go!; If I Ran the Zoo; Hop on Pop; The 500 Hats of Bartholomew Cubbins) (born Mar. 2, 1904 – died Sept. 14, 1991; age 87). Dr. Seuss died of oral cancer. (Dr. Seuss 1958 To Tell the Truth Screenshot)  
Jennifer Jones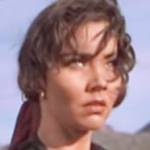 (nee Phylis Lee Isley)
Academy Award-winning American movie actress (The Song of Bernadette; Love is a Many-Splendored Thing; Tender is the Night; Portrait of Jennie; Madame Bovary; Ruby Gentry; A Farewell to Arms; Good Morning, Miss Dove; The Wild Heart; Love Letters; Cluny Brown) (born Mar. 2, 1919 – died Dec. 17, 2009; age 90). Jennifer Jones died of natural causes. (Jennifer Jones 1946 Duel in the Sun)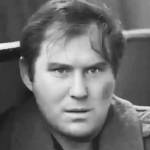 Al Waxman (nee Albert Samuel Waxman)
Canadian director & actor of TV (Lt. Bert Samuels on Cagney & Lacey; King of Kensington, Twice in a Lifetime) and film (The Hurricane; The Assignment; Mob Story; Malarek; Wild Horse Hank; Love Child; Atlantic City), and septuagenarian senior (born Mar. 2, 1935 – died Jan. 18, 2001; age 65). Al Waxman died during heart bypass surgery. (Al Waxman 1966 Seaway Screenshot)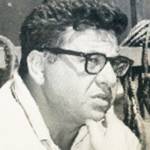 Martin Ritt

American actor and director for theater & movies (The Long, Hot Summer; Hud; Hombre; Sounder; Norma Rae; Cross Creek; Murphy's Romance; Stanley & Iris; The Black Orchid; The Sound and the Fury; The Spy Who Came in from the Cold) (born Mar. 2, 1914 – died December 8, 1990; age 76). Martin Ritt died of heart disease. (Martin Ritt 1959 Photo: United Free Press International)
*Images are public domain or Creative Commons licensed & sourced via Wikimedia Commons, Vimeo, or Flickr, unless otherwise noted*