October 22nd Birthdays
If you were born on October 22nd, you share a celebrity birthday with these famous people:
Christopher Lloyd is 83
Emmy Award-winning American comedian, actor of TV (Rev. Jim on Taxi; Granite Flats; Stacked) and movies (Back to the Future; One Flew Over the Cuckoo's Nest; Goin' South; Mr. Mom; Clue; Eight Men Out; The Addams Family), born October 22, 1938. (Christopher Lloyd 1958 Photo: Stapleite)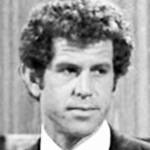 Tony Roberts is 82 (nee David Anthony Roberts)

American actor of stage, movies (Play It Again, Sam; The Taking of Pelham One Two Three; Serpico; Annie Hall; Hannah and Her Sisters; Radio Days; Law & Order), and television (Rosetti and Ryan; The Four Seasons; Law & Order), born October 22, 1939. (Tony Roberts 1977 Rosetti and Ryan Photo: NBC TV)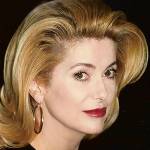 Catherine Deneuve is 78 (nee Catherine Fabienne Dorléac)
French singer, model (Chanel No. 5, L'Oréal Paris; Playboy), and movie actress (Indochine; Belle de Jour; 8 Women; Hustle; Dancer in the Dark; The Young Girls of Rochefort; The April Fools; Ladies Man; The Musketeer; The Truth), born October 22, 1943. (Catherine Deneuve 1995 Photo: Georges Biard)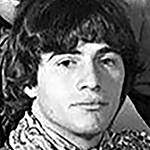 Eddie Brigati is 75 (nee Edward Brigati Jr.)
American tambourine player, singer and songwriter with Joey Dee and the Starliters, and blue-eyed soul Rock & Roll Hall of Fame group The Young Rascals (Groovin'; How Can I Be Sure; People Got to Be Free; A Beautiful Morning), born October 22, 1946. (Eddie Brigati The Rascals 1969 Photo)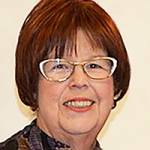 Debbie Macomber is 73
RITA Award-winning American romance novelist (Trading Christmas; Miracle in Manhattan; This Matter of Marriage; Thursdays at Eight; My Hero; The Shop on Blossom Street; Cedar Cove; Heartsong; Starlight), born October 22, 1948. (Debbie Macomber 2016 Photo: Seaman Jane Wood / U.S. Navy)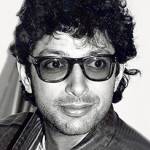 Jeff Goldblum is 69 (nee Jeffrey Lynn Goldblum)
American actor of movies (Jurassic Park films; Invasion of the Body Snatchers; Into the Night; The Fly; Silverado; The Big Chill; Independence Day; Powder) and television (Law & Order: Criminal Intent; Tenspeed and Brown Shoe; Will & Grace), born October 22, 1952. (Jeff Goldblum 1985 Photo: Towpilot)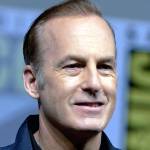 Bob Odenkirk is 59 (nee Robert John Odenkirk)
American producer, director, screenwriter, & actor of movies and TV (Saul Goodman on Breaking Bad; Jimmy McGill on Better Call Saul; Saturday Night Live; The Ben Stiller Show; Fargo; How I Met Your Mother; The Larry Sanders Show), born October 22, 1962. (Bob Odenkirk 2018 Photo: Gage Skidmore)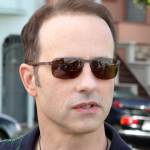 Brian Boitano is 58
World Figure Skating Hall of Fame American figure skater, 1988 Calgary Olympics men's gold medalist, 1986 & 1988 men's world champion, 4-time US champion, Emmy Award-winning TV personality (Carmen on Ice), born October 22, 1963. (Brian Boitano 2010 Photo: Gary Stevens)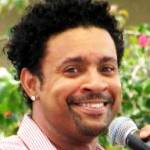 Shaggy is 53 (nee Orville Richard Burrell)
Jamaican reggae/rap record producer, musican, DJ & singer (It Wasn't Me; Angel; Boombastic; In the Summertime; Luv Me, Luv Me; Oh Carolina; I Need Your Love; Hey Sexy Lady; Me Julie; Why You Treat Me So Bad), born October 22, 1968. (Shaggy 2006 Photo: Flickr.com/photos/Adamj4282 166195826)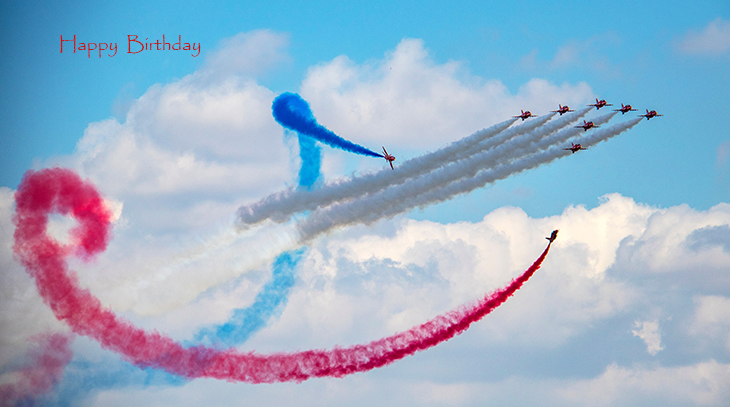 (Red Arrows RAF Jet Plane Show, UK Photo: Nick Fewings via Unsplash)
Happy Birthday to everyone celebrating their birthday on October 22nd!
Remember These October 22nd Famous Birthdays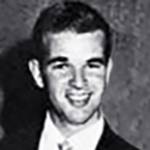 Alan Ladd Jr. 
American film producer & executive of The Ladd Company, MGM, & Fox Films (The Right Stuff; Chariots of Fire; Gone Baby Gone; Braveheart; The Boys From Brazil; Moonstruck; Star Wars; Alien; The Man in the Iron Mask; Police Academy; Young Frankenstein), related to David Ladd, Alana Ladd, & Cheryl Ladd (born Oct. 22, 1937 – died Mar. 2, 2022; age 84). (Alan Ladd Jr. 1959)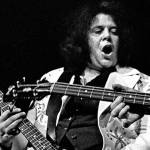 Leslie West (nee Leslie Weinstein)
American rock and blues guitar player, songwriter (Hang Me Out to Dry), and singer with West, Bruce and Laing, The Vagrants (Respect), and Mountain (Mississippi Queen; Long Red; Dreams of Milk & Honey) (born Oct. 22, 1945 – died Dec. 22, 2020; age 75). Leslie West lost a leg to diabetes in 2011 and died of a heart attack. (Leslie West 1973 Mountain Photo: Heinrich Klaffs)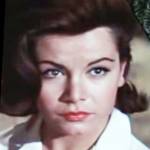 Annette Funicello
American singer (Tall Paul; Pineapple Princess) and actress on TV (The Mickey Mouse Club; Annette; Make Room for Daddy; Zorro; Fantasy Island) and in movies (Beach Party films; The Shaggy Dog; Babes in Toyland) (born Oct. 22, 1942 – died Apr. 8, 2013; age 70). Annette Funicello died of multiple sclerosis complications. (Annette Funicello 1964 Muscle Beach Party Trailer)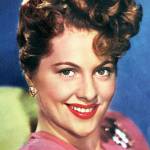 Joan Fontaine (nee Joan de Beauvoir de Havilland)

Academy Award-winning British-American actress (Rebecca; Suspicion; Gunga Din; Jane Eyre; The Constant Nymph; You Gotta Stay Happy; Ivanhoe; September Affair; Island in the Sun; Tender is the Night; The Women; Frenchman's Creek; Casanova's Big Night) (born Oct. 22, 1917 – died Dec. 15, 2013; age 96). Joan Fontaine died of natural causes. (Joan Fontaine 1943 Photo: Photoplay)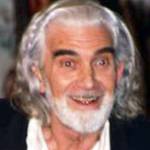 Charles Keating

Daytime Emmy Award-winning English-American actor of stage, TV (Carl Hutchins on Another World; Crown Court; As the World Turns; Going to Extremes; Port Charles) and movies (Awakenings; The Bodyguard; The Thomas Crown Affair) (born Oct. 22, 1941 – died Aug. 8, 2014; age 72). Charles Keating died of lung cancer. (Charles Keating 2008 Photo: Pasadena Burbank)
Doris Lessing (nee Doris May Tayler; aka Jane Somers)
Iranian-born English poet, biographer (Alfred and Emily; Under My Skin), short story writer, & novelist (The Golden Notebook; The Grass is Singing; The Good Terrorist; The Fifth Child; The Cleft; Martha Quest; The Memoirs of a Survivor; Shikasta), 2007 Nobel Prize in Literature winner (born Oct. 22, 1919 – died Nov. 17, 2013; age 94). (Doris Lessing 2006 Photo: Elke Wetzig)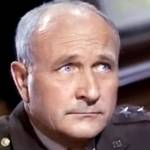 John Zaremba
American actor of TV (Special Agent Jerry Dressler on I Led 3 Lives; The Time Tunnel; Ben Casey; McHales's Navy; Owen Marshall, Counselor at Law; Cannon; Dallas; Bonanza; The Rookies; Charlie's Angels; Alfred Hitchcock Presents; The F.B.I.; Sea Hunt; Perry Mason) & films (20 Million Miles to Earth) (born Oct. 22, 1908 – died Dec. 15, 1986; age 78). (John Zaremba 1965 12 O'Clock High)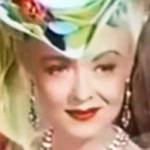 Constance Bennett (aka Mrs. Gilbert Roland & Mrs. Henri de La Falaise)
American actress of sound & silent movies (Topper; Three Faces East; What Price Hollywood?; Ladies in Love; Moulin Rouge; Bed of Roses; Law of the Tropics; Madame Spy; Two-Faced Woman; As Young As You Feel; Smart Woman; Tail Spin; The Common Law; Sin Takes a Holiday; The Goose Woman) (born Oct. 22, 1904 – died July 24, 1965; age 60). (Constance Bennett 1946 Centennial Summer)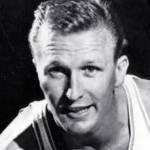 Slater Martin (nee Slater Nelson Martin Jr.; aka "Dugie")
Naismith Memorial Basketball Hall of Fame American NBA point guard (Minneapolis Lakers – 1950 NBA Champs; New York Knicks; St. Louis Hawks), 7-time NBA All-Star, and NBA coach (St. Louis Hawks & Houston Mavericks) (born Oct. 22, 1925 – died Oct. 18, 2012; age 86). Slater Martin died after a brief illness. (Slater Martin c. 1953-1954 Photo: The Sporting News Archives)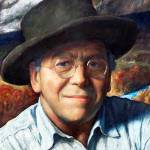 N.C. Wyeth (nee Newell Convers Wyeth)
American artist, realist painter, illustrator of Scribners Classics books (Treasure Island; Kidnapped; Robinson Crusoe; The Yearling) and magazine covers (The Saturday Evening Post; The Country Gentleman; The Popular Magazine) (born Oct. 22, 1882 – died Oct. 19, 1945; age 62). N.C. Wyeth died in an automobile accident. (N.C. Wyeth 1940 Self-Portrait)
*Images are public domain or Creative Commons licensed & sourced via Wikimedia Commons, Vimeo, YouTube, or Flickr, unless otherwise noted*