September 8th Birthdays
If you were born on September 8th you share a celebrity birthday with these famous people: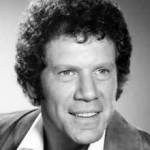 Alan Feinstein is 81

American actor of stage, movies, and television (Mickey Krakauer on Love of Life; Gregory Howard on General Hospital; Jim Sanford on Santa Barbara; Falcon Crest; Jigsaw John; The Runaways; Masada; Berrenger's; Dr. Jim Fields on The Edge of Night), born September 8, 1941. (Alan Feinstein 1976 Photo: NBC)
Clayton Norcross is 68

American producer & actor of stage, TV (Thorne Forrester on The Bold and the Beautiful; Youthful Daze; Pompeii; Air Force One is Down; Skin of a Lawyer; Tabloid Crime), and movies (Sky High; Fatal Passion; Sheer Passion), born September 8, 1954.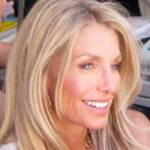 Heather Thomas is 65
American actress of TV (Jody Banks on The Fall Guy; Co-ed Fever; The Love Boat; Hoover vs. the Kennedys: The Second Civil War; Ford: The Man and the Machine) & movies (Zapped!; Red Blooded American Girl; Hidden Obsession), born September 8, 1957. (Heather Thomas 2008 Photo: Ron Hogan)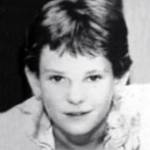 Henry Thomas is 51 (nee Henry Jackson Thomas Jr.)
American actor of films (E.T. The Extra-terrestrial; Cloak & Dagger; Gangs of New York; Raggedy Man; The Quest; Misunderstood; Murder One; Legends of the Fall; Valmont; Fire in the Sky; Suicide Kings; All the Pretty Horses) & TV (The Haunting of Hill House), born September 8, 1971. (Henry Thomas 1985)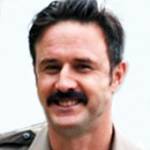 David Arquette is 51
American producer and character actor of TV (Celebrity Name Game; Cougar Town; The Outsiders; Jake and the Never Land Pirates) and movies (Dewey in Scream films; Never Been Kissed; Stealing Sinatra; 3000 Miles to Graceland), born September 8, 1971.(David Arquette 2010 Photo: kellyanne berg)
Brooke Burke is 51
American model, producer, host and actress of movies and television (Dancing With the Stars; Hidden Heroes; She's Got the Look; Miss America Competition; Breaking Bread With Brooke Burke; Rock Star: INXS), born September 8, 1971. (Brooke Burke 2004 Photo: Jerry Avenaim)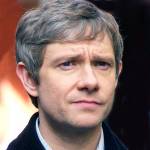 Martin Freeman is 51
British actor of TV (Fargo; Sherlock; The Office) and films (Bilbo in The Hobbit movies; The World's End; Hot Fuzz; The Hitchhiker's Guide to the Galaxy; Shaun of the Dead; The Good Night; Love Actually; Breaking and Entering; The All Together), born September 8, 1971. (Martin Freeman 2010 Photo: Mr Wrong)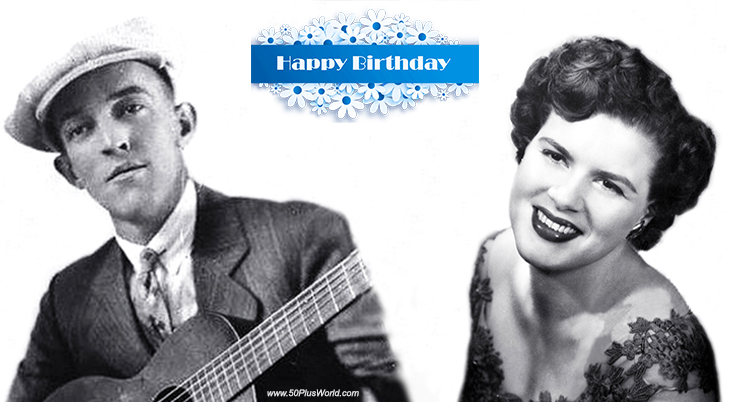 (Jimmie Rodgers 1921 | Patsy Cline 1957)
Happy Birthday to everyone celebrating their birthday on September 8th!
Remember These September 8th Famous Birthdays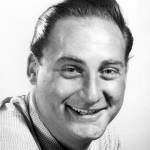 Sid Caesar (nee Isaac Sidney Caesar)
Emmy Award-winning American comedy writer, comedian and actor of TV (Your Show of Shows; Caesar's Hour) and movies (It's a Mad, Mad, Mad, Mad World; Grease 2; History of the World, Part 1; Over the Brooklyn Bridge; Silent Movie; The Guilt of Janet Ames; The Busy Body) (born Sept. 8, 1922 – died Feb. 12, 2014; age 91). (Sid Caesar 1959 Caesar's Hour Photo: NBC Television)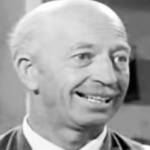 Frank Cady

American comedic character actor of TV (Doc Williams on The Adventures of Ozzie and Harriet; Sam Drucker on Green Acres, Petticoat Junction, & The Beverly Hillbillies) and movies (Ace in the Hole; Rear Window; When Worlds Collide; Half a Hero; Hearts of the West; The Bad Seed; The Missouri Traveler) (born Sept. 8, 1915 – died June 8, 2012; age 96). (Frank Cady 1963 Petticoat Junction)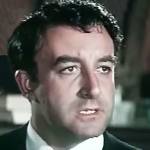 Peter Sellers (nee Richard Henry Sellers)
British comedian and movie actor (The Pink Panther films; Being There; The World of Henry Orient; The Mouse That Roared; A Shot in the Dark; After the Fox; Tom Thumb; The Party; There's a Girl in My Soup; Casino Royale; The Ladykillers; The Bobo) (born Sept. 8, 1925 – died July 24, 1980; age 54). Peter Sellers died of a heart attack. (Peter Sellers 1960 The Millionairess Trailer)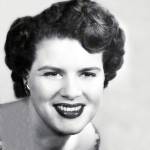 Patsy Cline (nee Virginia Patterson Hensley)
Country Music Hall of Fame singer (Walkin' After Midnight; I Fall to Pieces; Crazy; Sweet Dreams; Leavin' on Your Mind; She's Got You; So Wrong; When I Get Through With You; Just a Closer Walk With Thee; Back in Baby's Arms; Why Can't He Be You' You're Stronger Than Me) (born Sept. 8, 1932 – died Mar. 5, 1963; age 30). Patsy Cline died in an airplane crash. (Patsy Cline 1957)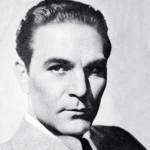 Henry Wilcoxon (married & divorced Joan Woodbury)
British Dominican actor, classic film star (Cleopatra; The Last of the Mohicans; The Crusades; The President's Mystery; Woman Doctor; Mystery Sea Raider; Souls at Sea; Dark Sands; Prison Nurse; Mysterious Mr. Moto; Dragnet; Scaramouche; That Hamilton Woman; Mrs. Miniver; Samson and Delilah; The War Lord) (born Sept. 8, 1905 – died Mar. 6, 1984; age 78). (Henry Wilcoxon 1935)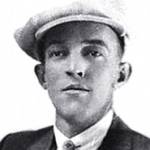 Jimmie Rodgers (nee James Charles Rodgers; "Father of Country Music")
Blues and Country Music Halls of Fame Depression-era musician, singer-songwriter (Blue Yodel Number 1; Mississippi Delta Blues; In the Jailhouse Now; Years Ago; "T" For Texas; Mule Skinner Blues; Waiting for a Train) aka "The Singing Brakeman" & "The Blue Yodeler" (born Sept. 8, 1897 – died May 26, 1933; age 35). Jimmie Rodgers died of tuberculosis. (Jimmie Rodgers 1921)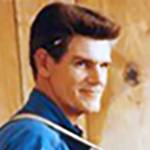 Harlan Howard
Songwriters Hall of Fame American country music songwriter (Heartaches By The Number; I Fall to Pieces; Busted; Heartbreak U.S.A.; Life Turned Her That Way; She's a Little Bit Country; She Called Me Baby; No Charge) (born Sept. 8, 1927 – died Mar. 3, 2002; age 74). Harlan Howard died of atherosclerosis. (Harlan Howard 1960s Photo: Courtesy HarlanHoward.com)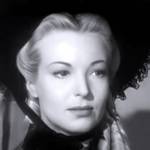 Hillary Brooke
American actress of TV (My Little Margie; The Abbott and Costello Show; Richard Diamond, Private Detective) & films (Abbott and Costello Meet Captain Kidd; The Admiral Was a Lady; Africa Screams; Sherlock Holmes Faces Death; Jane Eyre) (born Sept. 8, 1914 – died May 25, 1999; age 84). Hillary Brooke died of a lung blood clot. (Hillary Brooke 1946 The Strange Woman)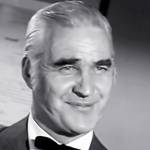 Byron Morrow (nee William Byron Morrow)
American actor of movies & TV (Executive Suite; The New Breed; Bonanza; Vega$; Perry Mason; Mod Squad; Mannix; Death Valley Days; Trapper John, M.D.; Barnaby Jones; Get Smart; The Streets of San Francisco; Ironside; My Three Sons; Banacek; The Rockford Files; Marcus Welby, M.D.) (born Sept. 8, 1911 – died May 11, 2006; age 94). (Byron Morrow 1960 Tombstone Territory)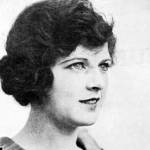 May McAvoy
American actress, early sound & silent film star (The Jazz Singer; Lady Windemere's Fan; Ben-Hur: A Tale of the Christ; The Enchanted Cottage; The Bedroom Window; Three Women; Clarence; The Bad and the Beautiful; The Road to Glory; The Mad Whirl; The Fire Brigade) (born Sept. 8, 1899 – died Apr. 26, 1984; age 84). (May McAvoy 1921 Photo: Realart Pictures / Motion Picture News)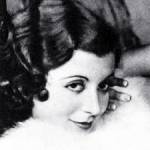 Mary Doran
American dancer-actress of stage & movies (Sunset Range; Ridin' For Justice; Remote Control; Exposure; Miss Pinkerton; Beauty and the Boss; The Silver Lining; The Final Edition; Fifty Fathoms Deep; The Criminal Code; The Divorcee; The Sins of the Children; New York Nights; Lucky Boy; Half a Bride) (born Sept. 8, 1910 – died Sept. 5, 1995; age 84). (Mary Doran 1931 Party Husband)
*Images are public domain or Creative Commons licensed & sourced via Wikimedia Commons, Vimeo, or Flickr, unless otherwise noted*