Farewell, Richard Hatch
Septuagenarian American writer, producer, and actor Richard Hatch has passed away on February 7, 2017 at the age of 71, from pancreatic cancer.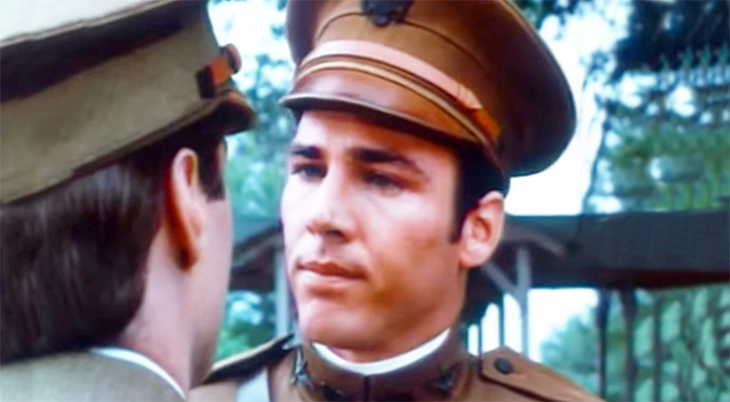 (Richard Hatch 1974 F. Scott Fitzgerald and The Last of the Belles)
Richard Hatch was born on May 21, 1945 in Santa Monica, California. He got his start acting on stage during the 1960's and had his television debut on daytime soap opera All My Children in 1970. Below, Karen Gorney as Tara Martin and Richard Hatch as Philip Brent on All My Children in 1970.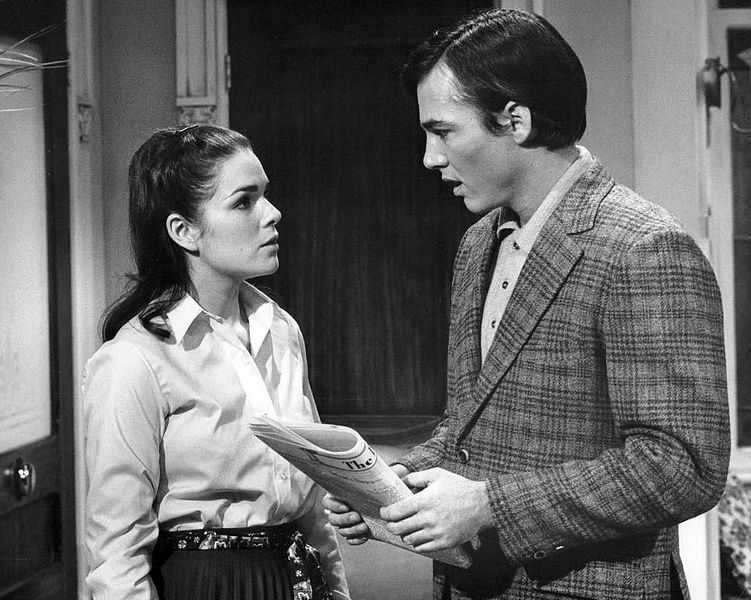 (1970 All My Children Cast Photo: ABC Television)
More bit parts on other popular television series followed for the handsome actor during the early 1970's. When actor Michael Douglas left the popular baby boomer series The Streets of San Francisco in 1976, Richard Hatch stepped in for the last two seasons. From 1976-1977, he played Inspector Dan Robbins opposite series star Karl Malden as Detective Lt. Mike Stone on The Streets of San Francisco.
Above, the opening credits for an episode of The Streets of San Francisco from 1976 features regulars Karl Malden, Richard Hatch, and a host of guest stars including Michael Douglas, Patty Duke Astin, Susan Dey, Norman Fell, Jim McMullan, Doris Roberts, James Shigeta, Barry Sullivan, Dick Van Patten, and Joseph Wiseman.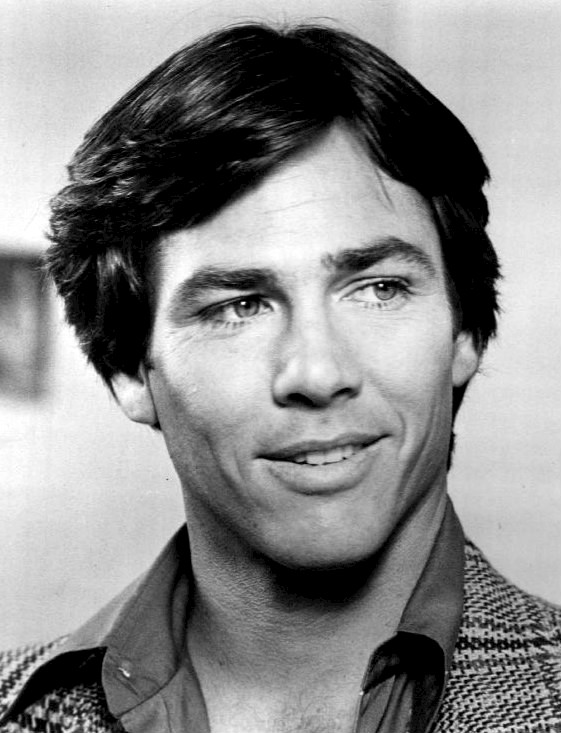 (Richard Hatch 1977 Photo: Quinn-Martin Productions)
After his gig on The Streets of San Francisco ended, Richard Hatch co-starred in the TV movie Deadman's Curve (1978) as injured singer Jan Berry, of the musical duo Jan and Dean. His co-star in Deadman's Curve was Bruce Davison as singing partner and rehab cheerleader Dean Torrance.
Radio and television personalities Wolfman Jack and Dick Clark played themselves in Dead Man's Curve, and Pamela Bellwood was a love interest. Richard Hatch's performance in Dead Man's Curve was rightfully widely acclaimed – as the below clip from Deadman's Curve illustrates. featuring Richard Hatch as Jan Berry and Bruce Davison as Dean Torrance, with the Beach Boys.
That same year, Richard Hatch co-starred in the sci-fi feature film Battlestar Galactica (1978) as Captain Apollo. His crew members on in the movie included Canadian actor and former Bonanza patriarch Lorne Greene as Commander Adama, Dirk Benedict as Lieutenant Starbuck, and Jane Seymour as Serina.
Richard Hatch continued his Captain Apollo role as a regular on the cult television series Battlestar Galactica (1978-1979); and in subsequent shorts, video games. Below, a clip from NBC Classics featuring Battlestar Galactica TV series pals Captain Apollo (Richard Hatch) and Lieutenant Starbuck (Dirk Benedict). 
More guest-starring roles followed for Richard Hatch during the early 1980's. He had a recurring role on Dynasty from 1984-1985 as Dean Caldwell. Hatch then began finding work starring in "B" action and thriller movies in 1988 like Last Platoon and Party Line. 
Richard Hatch appeared on daytime soap opera Santa Barbara in 1990 as Stephen Slade, and continued his work in action movies and guest-starring television performances on series like Jake and the Fatman and Baywatch.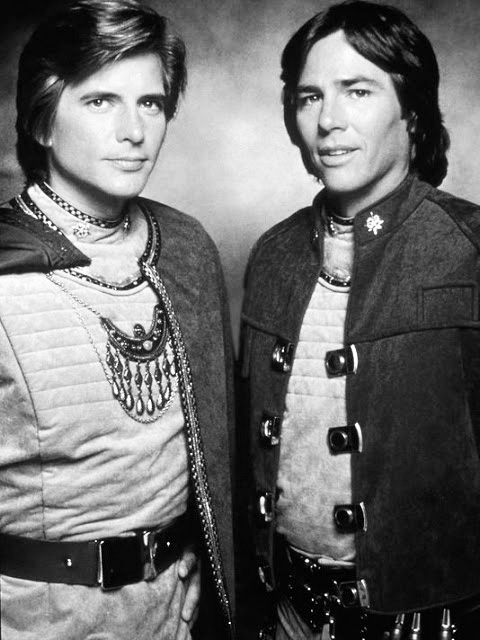 (Dirk Benedict & Richard Hatch c. 1977 Battlestar Galactica Photo)
The Battlestar Galactica series reboot from 2004-2009 had a now 50+ Richard Hatch playing the new, recurring character of Tom Zarek.
Subsequently as a septuagenarian senior citizen, Richard Hatch continued to appear in guest-starring and recurring roles on television series, in short films, commercials, and movies.
At the time of his death in February 2017, Richard Hatch had several film projects in post-production.
Farewell, Richard Hatch. You will be missed.
*Images are public domain or Creative Commons licensed & sourced via Wikimedia Commons, Vimeo, or Flickr, unless otherwise noted*