Come Sail Away With Styx
Original Styx lead singer Dennis DeYoung wrote the majority of the band's hit songs, and later pursued a solo career and acting. 
Chicago twin brothers John (drums) and Chuck Panozzo (guitar), and neighbour Dennis DeYoung (lead vocals & keyboard) were young teenagers when they first got together in 1961 to form a band. They eventually graduated to playing at high schools, and later at frat parties while in university.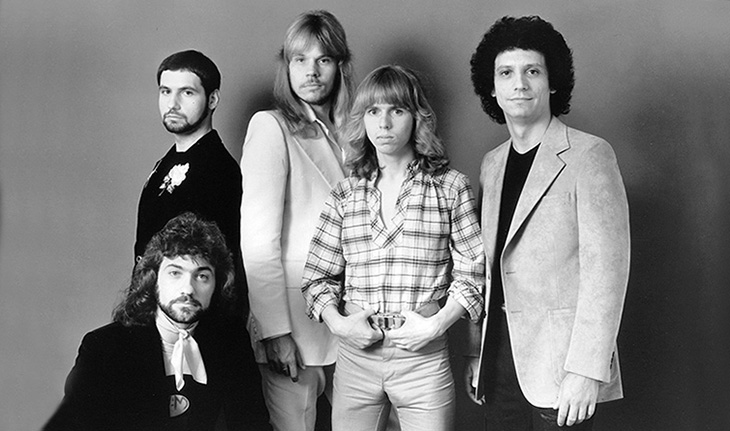 (Dennis DeYoung, Chuck Panozzo, James Young, Tommy Shaw, John Panozzo Photo: A&M Records)
Styx band members in 1978 (above) included the additions of guitarists and backing vocalists Tommy Shaw (1976) and James Young (1970) on guitar and backing vocals.
In 1972 the group was signed to Wooden Nickel Records and chose Styx as the new name for their band. 
Styx's first Top Ten hit was the single Lady, written by Dennis DeYoung. Lady was a #6 US box office hit and garnered worldwide attention for the band.
Below, Dennis DeYoung and Styx performing Lady live.
More hits followed, including Come Sail Away (1978) at #8.
The biggest hit song for Styx was their 1979 single Babe, also written by Dennis DeYoung. Styx performs Babe in 1979 with Dennis DeYoung on vocals/keyboard.
The 1982 Styx album Paradise Theatre contained their #3 US hit single The Best of Times (#1 in Canada), another Dennis DeYoung songwriting success. 
Below, the official 1981 music video for The Best of Times, featuring Dennis DeYoung.
Styx's 1983 album Kilroy Was Here spawned two more Top Ten hits for Styx – Don't Let it End (#6), and Mr. Roboto (#3 US, #1 Canada). Both Mr. Roboto and Don't Let it End were written by Dennis DeYoung.
The futuristic 1983 Styx official music video for Mr. Roboto features Dennis DeYoung and other band members. 
Bandmembers Dennis DeYoung and Tommy Shaw began recording solo albums, effectively placing Styx on hiatus. It wasn't until 1989 that the group would re-form, replacing Tommy Shaw with guitarist Glenn Burtnik.
Styx would break up and re-form again in 1995; and split yet again in 1999. 
Show Me the Way (1990) written by Dennis DeYoung, is arguably Styx's most enduring socially relevant song.  
Below, Dennis DeYoung performing Show Me the Way with Styx in the 1990 music video.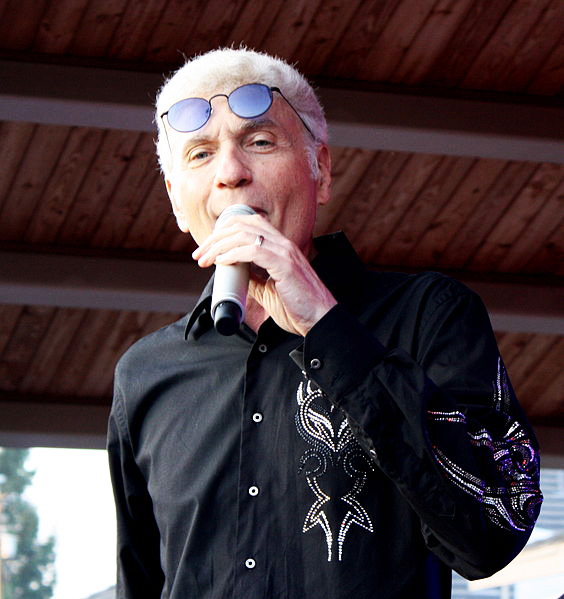 (Dennis DeYoung 2010 Photo: Jessie Pearl)
Health issues plagued the original three band members in the late 1990's: Chuck Panozzo battled HIV/Aids (he came out as gay in 2001); John Panozzo died in 1996 from cirrhosis of the liver (he had been an alcoholic for years); and Dennis DeYoung contracted a viral eye infection that prevented him from touring.
Dennis DeYoung left Styx permanently in 1999 and he's pursued a solo recording career since then. He also ventured into musical theatre, and has continued to tour and perform on stage and TV.
Styx replaced Dennis DeYoung on vocals and keyboards with Canadian solo artist Lawrence Gowan, who still performs with the band today. Of the 3 original Styx members, only Chuck Panozzo still performs with Styx.
Fans can catch both Dennis DeYoung, and Styx (with Gowan), separately in concert this year.
Below, a look back at the original members of Styx with Dennis DeYoung as lead singer & keyboardist, performing their 1978 hit song Come Sail Away.
Note: This article was originally published in 2015. It has been updated with new & additional content.
*Images are public domain or Creative Commons licensed & sourced via Wikimedia Commons, Vimeo, YouTube, or Flickr, unless otherwise noted*