March 18th Birthdays
If you were born on March 18th you share a celebrity birthday with these famous people: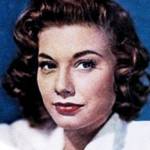 Peggy Dow (nee Peggy Josephine Varnadow)
American actress of radio, TV, &  films (Harvey; You Never Can Tell; Bright Victory; Reunion in Reno; Undertow; Woman in Hiding; The Sleeping City; Shakedown; I Want You), philanthropist, married Walter Helmerich III, born March 18, 1928. (Peggy Dow 1950 Photo: Jones / Photoplay)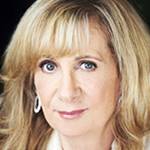 Joy Fielding (nee Joy Tepperman)
Canadian screenwriter, suspense writer and mystery novelist (Kiss Mommy Goodbye, See Jane Run; Charley's Web, Now You See Her, The Deep End, Missing Pieces, Lost, Still Life, Someone is Watching; The Wild Zone), born March 18, 1945. (Joy Fielding 2012 Photo: David Leyes / courtesy JoyFielding.com)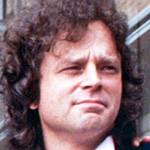 Brad Dourif (nee Bradford Claude Dourif; father of Fiona Dourif)
American character and voice over actor of TV (Deadwood; Ponderosa), and movies (One Flew Over the Cuckoo's Nest; Blue Velvet; Child's Play; Eyes of Laura Mars; Dune; Mississippi Burning; Halloween; Lord of the Rings films), born March 18, 1950. (Brad Dourif 1991 Photo: Gorup de Besanez)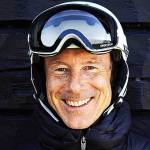 Ingemar Stenmark (nee Jan Ingemar Stenmark)
Swedish alpine ski racer with 86 World Cup wins (1974-1989), 3 World Championships gold medals, and 3-time Olympic medalist (1976 Innsbruck, bronze in giant slalom; 1980 Lake Placid, gold in slalom & giant slalom), born March 18, 1956. (Ingemar Stenmark 2016 Photo: Spektrumeye)
Luc Besson (ex of Annie Parillaud, Milla Jovovich)
French TV & film producer, director, and movie screenwriter (Taken; The Big Blue; La Femme Nikita; Point of No Return; The Fifth Element; The Messenger: The Story of Joan of Acr; Kiss of the Dragon; The Transporter; Lucy; Brick Mansions), born March 18, 1959. (Luc Besson 2000 Photo: Georges Biard)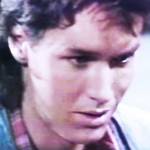 Thomas Ian Griffith (married Mary Page Keller)
American producer, screenwriter (Grimm; Excessive Force), martial artist & actor of TV & film (Catlin Ewing on Another World; One Tree Hill; The Karate Kid Part III; xXx; Kull the Conqueror; Hollow Point; Behind Enemy Lines), born March 18, 1962. (Thomas Ian Griffith 1986 Another World Promo: NBC)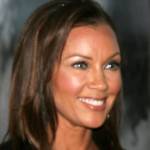 Vanessa Williams (ex of Rick Fox)
Miss America 1984, singer (Save the Best for Last; Dreamin; Love Is; Colors of the Wind), actress of stage, TV (Wilhelmina Slater on Ugly Betty; Desperate Housewives; Boomtown; 666 Park Avenue; Daytime Divas) & films (Hoodlum; Eraser), born March 18, 1963. (Vanessa Williams 2010: Nichole Brown)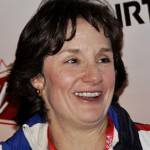 Bonnie Blair 
U.S. Olympic Hall of fame speed skater, winner of 6 Olympic speedskating medals (1988 Calgary 500m gold & 1000m bronze; 1992 Albertville & 1994 Lillehammer 500m & 1000m gold), & 3X Sprint World Champion, born March 18, 1964. (Bonnie Blair 2010 Photo: http://www.VancityAllie.com)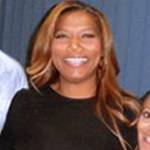 Queen Latifah (nee Dana Elaine Owens)
Grammy-winning American hip-hop singer (U.N.I.T.Y.), producer & actress of TV (Khadijah on Living Single; The Queen Latifah Show; Star; Bessie; Let's Stay Together; Single Ladies) and movies (Last Holiday; Beauty Shop; Valentine's Day; Chicago), born March 18, 1970. (Queen Latifah 2018: Christopher Guinness)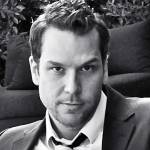 Dane Cook 
American stand-up comedian, and actor of stage, TV (Maybe This Time; Next Caller), and films (Employee of the Month; Mr. Brooks; My Best Friend's Girl; Good Luck Chuck; Dan in Real Life; Guns, Girls and Gambling; London; Waiting…), born March 18, 1972. (Dane Cook 2011 Photo: Courtney Cook)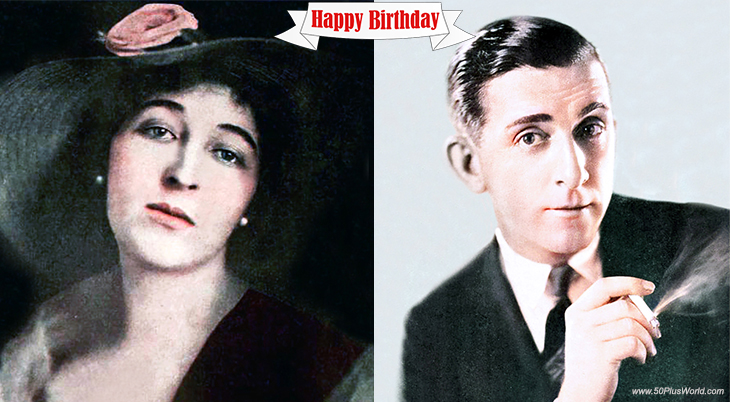 (Edith Storey 1917 | Edward Everett Horton 1924 [colorized])
Happy Birthday to everyone celebrating their birthday on March 18th!
Remember These March 18th Famous Birthdays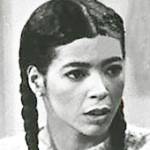 Irene Cara (nee Irene Cara Escalera; ex of Conrad E. Palmisano)
Grammy and Oscar-winning American dancer & singer-songwriter (Flashdance…What a Feeling; Fame; Out Here on My Own; Why Me?; The Dream), actress of stage, TV (Love of Life; Irene; The Electric Company; Roots: The Next Generations) & films (Fame; City Heat; Sparkle; Aaron Loves Angela) (born Mar. 18, 1959 – died Nov. 25, 2022; age 63). (Irene Cara 1981: NBC TV)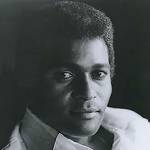 Charley Pride

Grammy Award-winning American country music singer with 29 #1 hit singles (Kiss An Angel Good Mornin'; More to Me; I'd Rather Love You; We Could; Then Who Am I; Someone Loves You Honey; She's Too Good to Be True; Crystal Chandeliers) (born Mar. 18, 1934 – died Dec. 12, 2020; age 86). Charley Pride died of COVID-19 complications. (Charley Pride c 1966-1986: RCA Records)
American actor of movies (Midway; All Night Long; Crash Landing; Dark Power), stage, and television (Mack on Knots Landing; Det. Bobby Krocker on Kojak; Shannon; Days of Our Lives; One Life to Live; F/X: The Series) (born Mar. 18, 1943 – died Sept. 6, 2020; age 77). Kevin Dobson had an autoimmune deficiency before he died. (Kevin Dobson 1975 Kojak Photo: CBS TV)
Peter Graves (nee Peter Duesler Aurness; brother of James Arness)

American actor of films (Stalag 17; Airplane!; Texas Across the River; Black Tuesday; The Long Gray Line; Beneath the 12 Mile Reef; Robbers Roost; Rogue River) & TV (James Phelps on Mission: Impossible; Fury; Whiplash; Court Martial; The Winds of War) (born Mar. 18, 1926 – died Mar. 14, 2010; age 83). Peter Graves died of a heart attack. (Peter Graves 1967 12 O'Clock High)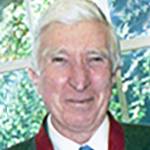 John Updike
American short story writer, poet, The New Yorker columnist, novelist and winner of the 1982 & 1990 Pulitzer Prize for Fiction (Rabbit is Rich; Rabbit at Rest; The Witches of Eastwick; Bech, a Book; Couples; The Centaur; Gertrude and Claudius; Marry Me) (born Mar. 18, 1932 – died Jan. 27, 2009; age 76). John Updike's died of lung cancer. (John Updike 2003 Photo: US National Archives)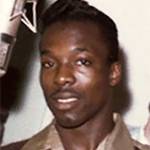 Wilson Pickett ("The Wicked Pickett")
National Rhythm & Blues and Rock & Roll Halls of Fame American singer-songwriter (In the Midnight Hour; Mustang Sally; Don't Knock My Love; 634-5789 [Soulsville, U.S.A.]; Funky Broadway; I'm in Love; She's Lookin Good; Engine No. 9; Don't Let the Green Grass Fool You) (born Mar. 18, 1941 – died Jan. 19, 2006; age 64). (Wilson Pickett Photo: WilsonPickett.com)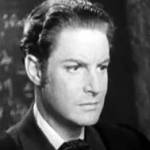 Robert Donat (nee Friedrich Robert Donat; uncle of Richard & Peter Donat)

English actor of stage & films (Goodbye, Mr. Chips; The Ghost Goes West; The 39 Steps; The Count of Monte Cristo; The Private Life of Henry Viii; The Young Mr. Pitt; The Adventures of Tartu; For Love or Money; The Winslow Boy; The Magic Box) (born Mar. 18, 1905 – died June 9, 1958; age 53). Robert Donat died of a cerebral thrombosis. (Robert Donat 1939 Goodbye, Mr. Chips Trailer)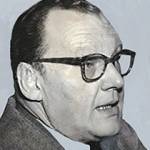 Richard Condon

Hollywood publicist and American political thriller novelist (The Manchurian Candidate; Prizzi's Honor; Bandicoot; Winter Kills; The Oldest Confession; Any God Will Do; The Ecstasy Business; Mile High; The Vertical Smile; Emperor of America; An Infinity of Mirrors; A Talent For Loving; The Whisper of the Axe; Arigato) Mar. 18, 1915 – died Apr. 9, 1996; age 81). (Richard Condon 1957)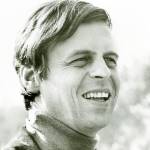 George Plimpton
American actor (Volunteers, Good Will Hunting), sometimes sportsman, literary editor, sports journalist (Sports Illustrated), and author (Paper Lion; Out of My League; The Bogey Man; Mad Ducks and Bears; Shadow Box; One More July), born Mar. 18, 1927 – died Sept. 25, 2003; age 76). George Plimpton died of a heart attack. (George Plimpton 1971: ABC Press Relations)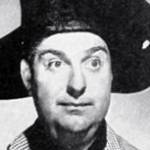 Smiley Burnette (nee Leester Alvin Burnett
Nashville Songwriters Hall of Fame American composer, singer-songwriter (Ridin' Down the Canyon) & actor of radio, TV (Charley Pratt on Petticoat Junction & Green Acres), films (Call of the Rockies; Silver Spurs; Galloping Thunder), inventor & restaurauteur (The Checkered Shirt) (born Mar. 18, 1911 – died Feb. 16, 1967; age 55).  (Smiley Burnette 1945)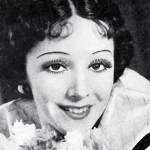 Rosita Moreno (nee Gabriela Carmen Victoria Viñolas Moreno)
Spanish dancer-actress of stage. TV, and films (Her Wedding Night; The Santa Fe Trail; A Medal for Benny; Ladies Should Listen; The House of a Thousand Candles; The Scoundrel; Walls of Gold; Moonlight and Romance; Stamboul; The Newsie and the Lady; Tango Bar) (born Mar. 18, 1907 – died Apr. 25, 1993; age 86). Daughter of Francisco Moreno. (Rosita Moreno 1936)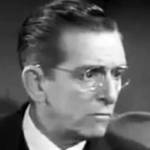 Edward Everett Horton (nee Edward Everett Horton Jr; aka Edward Horton)
American character & voice over actor of TV (F Troop; Dennis the Menace) and films (Shall We Dance; Lost Horizon; Top Hat; The Front Page; The Gay Divorcee; Here Comes Mr. Jordan; Arsenic and Old Lace; Earl Carroll Sketchbook; Lady on a Train) (born Mar. 18, 1886 – died Sept. 29, 1970; age 84). Edward Everett Horton died of cancer. (Edward Everett Horton 1944 San Diego, I Love You)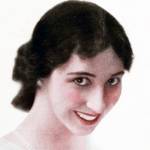 Edith Storey
American actress, silent film star (Beach of Dreams; The Tarantula; As the Sun Went Down; The Tarantula; Captain of the Gray Horse Troop; The Shop Girl; The Mischief Maker; Peggy's Burglar; Treasure of the Sea; The Prince of Evil; Tested by the Flag; The Lady of the Lake; The Immortal Alamo) & WWI ambulance driver (born Mar. 18, 1891 – died Oct. 9, 1967; age 75). (Edith Storey 1915)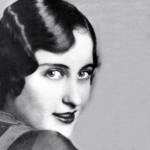 Audrey Marsh (nee Audrey Zellman; aka Audrey Mason; Mrs. T. Monk)
American actress & soprano-contralto singer of big bands (Joe Moss & Orchestra; Ray Block's Orchestra), stage musicals (After Dark; Abie's Irish Rose) & radio programs (A.S. Beck Brevities; Betty Lou on Maxwell House Showboat; Esther on Harv and Esther; Johnny Presents; Personalities) (born Mar. 18, 1911 – died Dec. 13, 2009; age 98). (Audrey Marsh 1931 Photo: Radio Digest)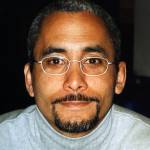 Richard Biggs (aka Rickie Biggs)
American actor of stage, television (Dr. Stephen Franklin on Babylon 5; Marcus Hunter on Days of Our Lives; Any Day Now; Strong Medicine; T.J. Hooker; Falcon Crest), and films (Miracle Mile; Walk Like a Man) (born Mar. 18, 1960 – died May 22, 2004; age 44). Richard Biggs died of complications from an aortic dissection. (Richard Biggs 2000: Diane Krauss [–DianeAnna] CC-BY-SA-2.5)
*Images are public domain or Creative Commons licensed & sourced via Wikimedia Commons, Vimeo, or Flickr, unless otherwise noted*