March 18th Birthdays
If you were born on March 18th you share a birthday with these famous people: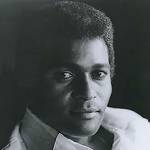 Charley Pride is 84

Octogenarian Grammy Award-winning American country music singer with 29 #1 hit singles (Kiss An Angel Good Mornin'; More to Me; I'd Rather Love You; We Could; Then Who Am I; Someone Loves You Honey), born March 18, 1934. (Charley Pride c 1966-1986 Photo: RCA Records)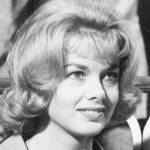 Leslie Parrish is 83 (nee Marjorie Hellen)
American film producer (Jonathan Livingston Seagull), actress of movies (L'il Abner; Tank Battalion; The Virgin Queen; The Manchurian Candidate; Sex and the Single Girl) and TV (Batman; Mannix), and octogenarian senior born March 18, 1935. (Leslie Parrish 1961 Acapulco Photo: Joe Wolhandler PR)
Kevin Dobson is 75

Septuagenarian American actor in movies (Midway; All Night Long; Crash Landing; Dark Power;), on stage and TV (Knots Landing; Kojak; Shannon; Days of Our Lives; One Life to Live; F/X: The Series), born March 18, 1943. (Kevin Dobson 1981 Shannon Photo: CBS Television)
Joy Fielding is 73 (nee Joy Tepperman)
Canadian screenwriter, suspense writer and mystery novelist (Kiss Mommy Goodbye, See Jane Run; Charley's Web, Now You See Her, The Deep End, Missing Pieces, Lost, Still Life, Someone is Watching; The Wild Zone), born March 18, 1945. (Joy Fielding 2012 Photo: David Leyes / courtesy JoyFielding.com)
Brad Dourif is 68 (nee Bradford Claude Dourif)
American senior citizen, prolific voice and character actor of TV (Deadwood; Ponderosa), and movies (One Flew Over the Cuckoo's Nest; Blue Velvet; Child's Play; Eyes of Laura Mars; Dune; Mississippi Burning; Halloween; Lord of the Rings films), born March 18, 1950. (Brad Dourif 2002 Photo: Diane Krauss)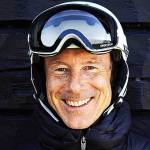 Ingemar Stenmark is 62 (nee Jan Ingemar Stenmark)
Swedish 60+ alpine ski racer with 86 World Cup wins (1974-1989), 3 World Championships gold medals, and 3-time Olympic medalist (1976 Innsbruck, bronze in giant slalom; 1980 Lake Placid, gold in slalom & giant slalom), born March 18, 1956. (Ingemar Stenmark 2016 Photo: Spektrumeye)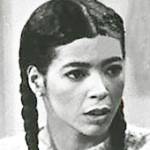 Irene Cara is 59 (nee Irene Cara Escalera)
Grammy and Academy Award-winning 55+ American songwriter, singer (Flashdance...What a Feeling; Fame; Out Here on My Own), and actress of stage, TV (Love of Life; Irene; The Electric Company) and film (Fame; City Heat), born March 18, 1959. (Irene Cara 1981 Irene Photo: NBC TV) 
Luc Besson is 59
55+ French TV & film producer, director, and movie screenwriter (Taken; The Big Blue; La Femme Nikita; Point of No Return; The Fifth Element; The Messenger: The Story of Joan of Acr; Kiss of the Dragon; The Transporter; Lucy), born March 18, 1959. (Luc Besson 2000 Photo: Georges Biard)
Thomas Ian Griffith is 56
Fifty-five-plus American martial arts expert, TV & film producer, screenwriter (Grimm; Excessive Force; Ulterior Motives), and actor (Catlin Ewing on Another World; One Tree Hill; The Karate Kid Part III; xXx; Kull the Conqueror; Hollow Point; Behind Enemy Lines), born March 18, 1962.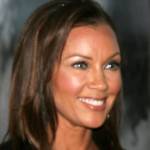 Vanessa Williams is 55
American 55+ singer (Save the Best for Last; Dreamin; Love Is; Colors of the Wind), actress of stage, TV (Wilhelmina Slater on Ugly Betty; Desperate Housewives; Boomtown; 666 Park Avenue) and movies (Eraser; Hoodlum), born March 18, 1963. (Vanessa Williams 2010 Photo: Nichole Brown)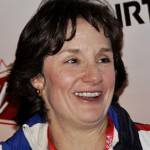 Bonnie Blair is 54
50+ retired U.S. Olympic Hall of fame speedskater, winner of 6 Olympic speedskating medals (1988 Calgary 500m gold & 1000m bronze; 1992 Albertville & 1994 Lillehammer 500m & 1000m gold), born March 18, 1964. (Bonnie Blair 2010 Photo: http://www.VancityAllie.com)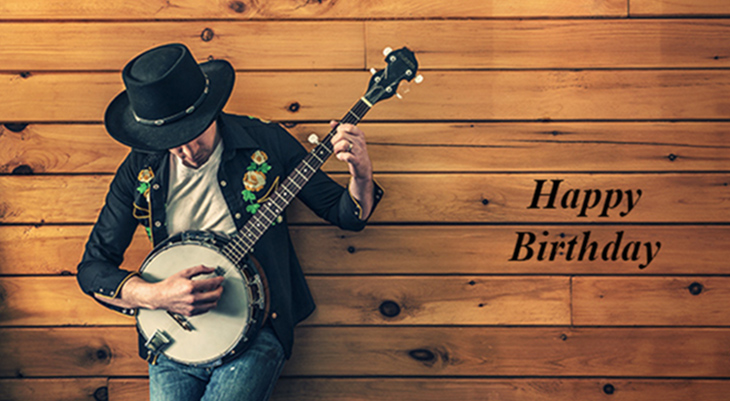 (Photo: Gratisography)
Happy Birthday to everyone celebrating their birthday on March 18, 2018!
And remembering
Peter Graves (nee Peter Duesler Aurness)

American actor of movies (Stalag 17; Airplane!; Texas Across the River; The Long Gray Line; Beneath the 12 Mile Reef; Robbers Roost) and TV (James Phelps on Mission: Impossible; Fury; Whiplash; Court Martial; The Winds of War; 7th Heaven) (born Mar. 18, 1926 - died Mar. 14, 2010; age 83). Peter Graves died of a heart attack. (Peter Graves 1967 12 O'Clock High Screenshot)
John Updike
American short story writer, poet, columnist for The New Yorker, novelist and winner of the 1982 & 1990 Pulitzer Prize for Fiction (Rabbit is Rich; Rabbit at Rest; The Witches of Eastwick; Bech, a Book; Couples) (born Mar. 18, 1932 - died Jan. 27, 2009; age 76). John Updike's cause of death was lung cancer. (John Updike 1989 Photo: George Bush Presidential Library)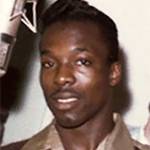 Wilson Pickett ("The Wicked Pickett")
Rock & Roll Hall of Fame American songwriter and singer (In the Midnight Hour; Mustang Sally; Don't Knock My Love; 634-5789 [Soulsville, U.S.A.]; Funky Broadway; I'm in Love; She's Lookin Good; Engine No. 9; Don't Let the Green Grass Fool You; Fire and Water) (born Mar. 18, 1941 - died Jan. 19, 2006; age 64). Wilson Pickett died of a heart attack. (Wilson Pickett Photo: WilsonPickett.com)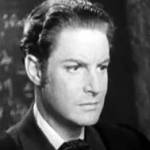 Robert Donat (nee Friedrich Robert Donat)

English actor of stage and movies (Goodbye, Mr. Chips; The Ghost Goes West; The 39 Steps; The Count of Monte Cristo; The Private Life of Henry Viii.; The Young Mr. Pitt; The Adventures of Tartu; The Winslow Boy) (born Mar. 18, 1905 - died June 9, 1958; age 53). Robert Donat died of a cerebral thrombosis. (Robert Donat 1939 Goodbye, Mr. Chips Trailer Screenshot)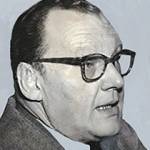 Richard Condon

Hollywood publicist and American political thriller novelist (The Manchurian Candidate; Prizzi's Honor; Bandicoot; Winter Kills; The Oldest Confession; Any God Will Do; The Ecstasy Business; Mile High; The Vertical Smile; Emperor of America) (born Mar. 18, 1915 - died Apr. 9, 1996; age 81). Cause of death for Richard Condon is unknown. (Richard Condon 1957 Photo)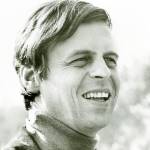 George Plimpton
American literary editor, sports journalist, actor (Volunteers, Good Will Hunting), sometimes sportsman, and writer (Paper Lion; Out of My League; The Bogey Man; Mad Ducks and Bears; Shadow Box; One More July), born Mar. 18, 1927 - died Sept. 25, 2003; age 76). George Plimpton died from a heart attack. (George Plimpton 1971 Photo: ABC Press Relations)
*Images are public domain or Creative Commons licensed & sourced via Wikimedia Commons, Vimeo, or Flickr, unless otherwise noted*