November 29th Birthdays
If you were born on November 29th, you share a celebrity birthday with these famous people: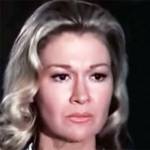 Diane Ladd (nee Rose Diane Ladner; ex of Bruce Dern)

American actress of movies (Chinatown; Alice Doesn't Live Here Anymore; Wild at Heart; Rambling Rose; The Cemetary Club; 28 Days; Father Hood; The Wild Angels), TV (Kitty on The Secret Storm; Alice; Chesapeake Shores), born November 29, 1935. Mother of Laura Dern. (Diane Ladd 1976 Embryo)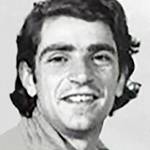 Felix Cavaliere
Rock & Roll Hall of Fame American musician and singer-songwriter with The Young Rascals (Good Lovin', How Can I Be Sure; Groovin'; People Got To Be Free; A Beautiful Morning), born November 29, 1942. (Felix Cavaliere 1969 The Rascals Photo: Associated Booking Corporation)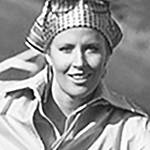 Suzy Chaffee (nee Suzanne Stevia Chaffee; "Suzy Chapstick")
National Ski Hall of Fame American Ford model (Chapstick; Revlon; Dannon; Seagram), 1968 Olympic downhill ski racer, women's world freestyle ski champion (1971-1973), & actress (Fire and Ice; Telluride: Time Crosses Over), born November 29, 1946. (Suzy Chaffee 1976: Oregonian)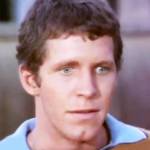 Peter Hooten (nee John Peter Hooten)
American producer, actor of TV & films (Sunburst; The Inglorious Bastards; Fantasies; Just a Damned Soldier; The Fifth Commandment; Night Killer; A Woman for All Men; 2020 Texas Gladiators; Brothers in Blood; The Student Body; Orca), born November 29, 1950. (Peter Hooten 1971 Dan August)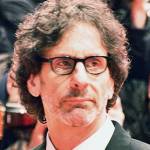 Joel Coen (brother of Ethan Coen; married Frances McDormand)
Academy Award-winning American producer, screenwriter, & director of TV and movies (Fargo; True Grit; Bridge of Spies; Bad Santa; The Ladykillers; No Country for Old Men; Burn After Reading; O Brother, Where Art Thou?), born November 29, 1954. (Joel Coen 2016 Photo: Glyn Lowe PhotoWorks)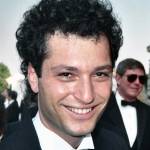 Howie Mandel (nee Howard Michael Mandel)
Canadian TV producer, screenwriter, comedian, character & voice over actor of TV (Dr. Wayne Fiscus on St. Elsewhere; Bobby's World; Deal or No Deal; America's Got Talent) and movies (Walk Like a Man; A Fine Mess; Little Monsters), born November 29, 1955. (Howie Mandel 1987 Photo: Alan Light)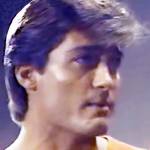 Charles Grant (nee Charles Flohe; ex of Kim Delaney)
American actor of TV (John "Preacher" Emerson on The Edge of Night; Connor McCabe on Santa Barbara; Evan Frame on Another World; Grant Chambers on The Bold and the Beautiful; Dallas) & movies (Brothers in Arms), born November 29, 1957. (Charles Flohe 1983 The Edge of Night Promo: ABC)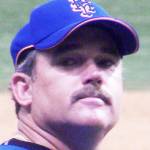 Howard Johnson ("HoJo")
American pro baseball player, 2-time MLB All-Star third baseman (Detroit Tigers – 1984 World Series champs; New York Mets – 1986 World Series champs), 2-time Silver Slugger winner (1989 & 1998), and MLB hitting coach, born November 29, 1960. (Howard Johnson 2007 Photo: Wknight94)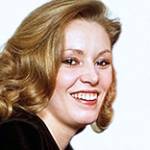 Cathy Moriarty (aka Cathy Moriarty-Gentile)
American actress of TV & films (Raging Bull; Neighbors; Soapdish; The Mambo Kings; Matinee; Kindergarten Cop; The Gun in Betty Lou's Handbag; Another Stakeout; Forget Paris; Cop Land; Crazy in Alabama; Analyze That; The Bounty Hunter), born November 29, 1960. (Cathy Moriarty 1980: Bernard Gotfryd)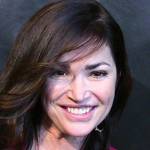 Kim Delaney (ex of Charles Grant, Joseph Cortese)
Emmy Award-winning American actress of TV (Det. Diane Russell on NYPD Blue; Claudia Joy Holden on Army Wives; Jenny Gardner Nelson on All My Children; Tour of Duty; L.A. Law; The O.C.) and movies (Mission to Mars), born November 29, 1961. (Kim Delaney 2011 Photo: Mingle MediaTV)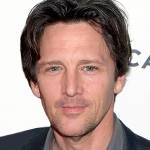 Andrew McCarthy
American producer, director & actor of stage, TV (Orange is the New Black; The Family; Lipstick Jungle) and movies (Pretty in Pink; Weekend at Bernie's; Less Than Zero; St. Elmo's Fire; Class; Year of the Gun), born November 29, 1962. (Andrew McCarthy 2010 Photo: David Shankbone)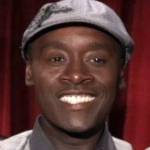 Don Cheadle (nee Donald Frank Cheadle Jr.)
American producer & actor of TV (Marty Kaan on House of Lies; Picket Fences; The Golden Palace; ER; Black Monday) and movies (Crash; Hotel Rwanda; Devil in a Blue Dress; Volcano; Traffic; Iron Man 2; Flight; Ocean's Twelve), born November 29, 1964. (Don Cheadle 2010 Photo: Made in Hollywood)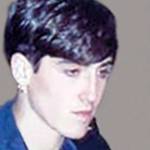 Jonathan Knight (aka Jonathan Rashleigh Knight-Rodriguez)
American singer with New Kids on the Block (I'll Be Loving You [Forever]; Step by Step; Hangin' Tough; Cover Girl; You Got It [The Right Stuff]; Tonight; Please Don't Go Girl; Didn't I [Blow Your Mind]; If You Go Away), born November 29, 1968. Brother of Jordan Knight. (Jordan Knight 1990: Alan Light)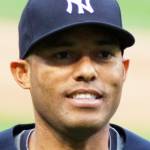 Mariano Rivera ("Mo"; "Sandman")
Baseball Hall of Fame Panamanian-American pro baseball player for the New York Yankees (1995-2013), MLB relief pitcher, 5-time World Series Champ (1996, 1998-2000, 2009) & 1999 World Series MVP, 13-time MLB All-Star, born November 29, 1969. (Mariano Rivera 2009 Photo: Keith Allison)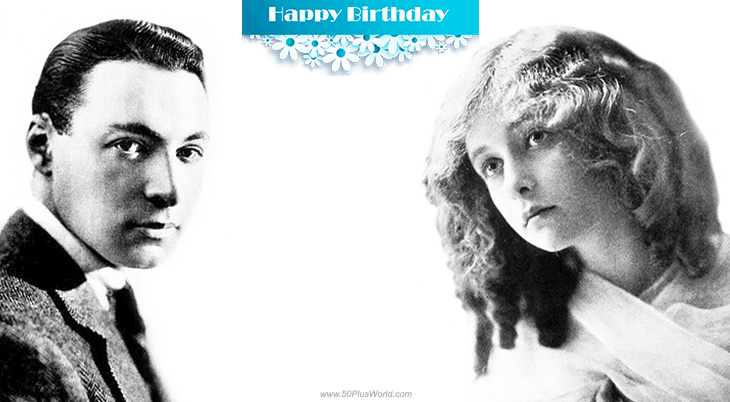 (Rod La Rocque 1920: Lumiere | Mildred Harris 1914)
Happy Birthday to everyone celebrating their birthday on November 29th!
Remember These November 29th Famous Birthdays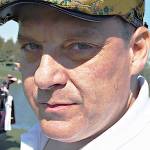 Tom Sizemore (nee Thomas Edward Sizemore Jr.)
American actor of TV (The Red Road; China Beach; Crash; Hawaii Five-0) & films (Passenger 57; Where Sleeping Dogs Lie; Striking Distance; Natural Born Killers; Red Planet; Black Hawk Down; True Romance; Pearl Harbor; Saving Private Ryan; Strange Days) (born Nov. 29, 1961 – died Mar. 3, 2023; age 61). Ex of Maeve Quinlan; ex-partner of Heidi Fleiss. (Tom Sizemore 2011: Jayel Aheram)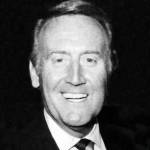 Vin Scully (nee Vincent Edward Scully)
American sportscaster (CBS Sports; NBC Sports; CBS Radio), MLB's Los Angeles Dodgers play-by-play announcer of regular season, play-offs, and world series games from 1950 to 2016, narrator, host & personality of TV (The Vin Scully Show; It Takes Two and feature films (For Love of the Game) (born Nov. 29, 1927 – died Aug. 2, 2022; age 94). (Vin Scully 1983: NBC)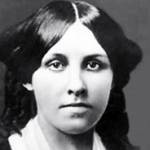 Louisa May Alcott (aka A.M. Barnard)
National Women's Hall of Fame American journalist (Atlantic Monthly), writer of romance, detective fiction, & gothic thrillers (Pauline's Passion and Punishment), and children's author (Little Women; Little Men; Good Wives; Jo's Boys; Eight Cousins; Rose in Bloom), suffragist, abolitionist, & Civil War nurse (born Nov. 29, 1832 – died Mar. 6, 1888; age 55). (Louisa May Alcott c. 1850s)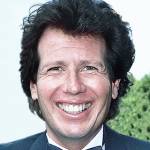 Garry Shandling
American stand-up comedian, producer, screenwriter, voice over & character actor of TV (It's Garry Shandling's Show; The Larry Sanders Show) and movies (Love Affair; Mixed Nuts; Zoolander; Town & Country; Iron Man 2; Trust the Man) (born Nov. 29, 1949 – died Mar. 24, 2016; age 66). Garry Shandling died of a pulmonary embolism. (Garry Shandling 1987 Photo: Alan Light)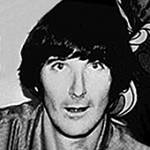 Denny Doherty (nee Dennis Gerrard Stephen Doherty)

Canadian singer-songwriter, founding member of Rock & Roll Hall of Fame group The Mamas & the Papas (I Saw Her Again; California Dreamin'; Monday, Monday), and TV actor (Pit Pony; Theodore Tugboat) (born Nov. 29, 1940 – died Jan. 19, 2007; age 66). Denny Doherty died of kidney failure after surgery.(Denny Doherty 1967 The Songmakers Photo: ABC TV)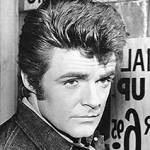 Steve Oliver (nee Stephen Oliver Welzig; ex of Lana Wood)
American actor of TV (Lee Webber on Peyton Place; Bracken's World; The Streets of San Francisco) and movies (Tom Horn; Motorpsycho!; Angels from Hell; The Naked Zoo; Werewolves on Wheels; Fugitive Lovers; The Van; Malibu Beach (born Nov. 29, 1941 – died Mar. 5, 2008; age 66). Ex-brother-in-law of Natalie Wood. Steve Oliver died of gastric cancer. (Steve Oliver 1966: ABC)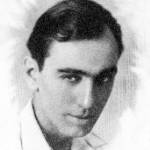 Busby Berkeley (nee Berkeley William Enos)
American choreographer (kaleidoscope dance numbers) & director (Gold Diggers of 1935; Babes in Arms; Million Dollar Mermaid; Whoopee!; Fast and Furious; Babes on Broadway; Romance on the High Seas; Palmy Days)  (born Nov. 29, 1895 – died Mar. 14, 1976; age 80). Ex of Merna Kennedy, Esther Muir; ex-fiancé of Carole Landis. (Busby Berkeley 1920s: John de Mirjian)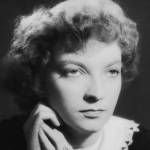 Madeleine L'Engle (nee Madeleine L'Engle Camp; married Hugh Franklin)
Newbery Medal-winning American writer, poet, and author of young adult and fantasy novels (A Wrinkle in Time; Meet the Austins; A Ring of Endless Light; A Swiftly Tilting Planet) (born Nov. 29, 1918 – died Sept. 6, 2007; age 88). Madeleine L'Engle died of natural causes. (Madeleine L'Engle c. 1940 Photo: Courtesy Special Collections, Buswell Library, Wheaton College IL)
C. S. Lewis (nee Clive Staples Lewis; aka Clive Hamilton)
English poet (Dymer), non-fiction writer, fantasy novelist (The Screwtape Letters; The Dark Tower), author of the Chronicles of Narnia series (The Lion, the Witch and the Wardrobe; Prince Caspian; The Silver Chair; The Horse and His Boy; The Magician's Nephew) (born Nov. 29, 1898 – died Nov. 22, 1963; age 64). Married Joy Davidman. (C. S. Lewis 1919 Photo: Levan Ramishvili)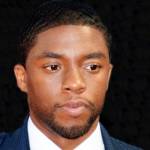 Chadwick Boseman
Emmy-winning American playwright, screenwriter, director & actor of stage, TV (Persons Unknown; All My Children) & films (Ma Rainey's Black Bottom; 42; Get On Up;  Black Panther; Avengers: Endgame; Marshall; Captain America: Civil War) (born Nov. 29, 1976 – died Aug. 28, 2020; age 43). Chadwick Boseman died of colon cancer. (Chadwick Boseman 2014: Georges Biard)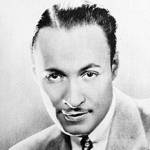 Rod La Rocque (nee Roderick Ross LaRocque; married Vilma Bánky)
American actor of stage, classic & silent movies (Let's Get a Divorce; Jazzmania; A Society Scandal; Forbidden Paradise; The Locked Door; Our Modern Maidens; Night Life of New York; Resurrection; Meet John Doe; The Shadow Strikes; Captain Swagger; A Society Scandal; Bachelor Brides) (born Nov. 29, 1898 – died Oct. 15, 1969; age 70). (Rod La Rocque 1930 Photo: George Hurrell)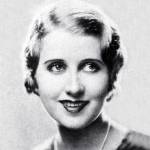 Genevieve Tobin (married William Keighley)
American 1930s movie actress (The Gay Diplomat; Dark Hazard; The Ninth Guest; By Your Leave; Easy to Love; Kiss and Make-Up; Goodbye Again; I Loved a Woman; Success at Any Price; The Case of the Lucky Legs; The Woman in Red; Pleasure Cruise; Snowed Under; The Petrified Forest; No Time for Comedy) (born Nov. 29, 1899 – died July 31, 1995; age 95). (Genevieve Tobin 1931)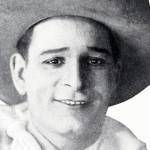 Yakima Canutt (nee Enos Edward Canutt; ex of Catherine "Kitty" Wilks)
American Rodeo Hall of Fame cowboy (bronc riding; bulldogging; roping), stuntman (drops, fighting, etc.) & movie actor (Stagecoach; Gone With the Wind; Ben-Hur; Zorro Rides Again; El Cid; Rio Bravo), action director, stunt coordinator & safety innovator ("L" stirrup, breakaway harness, etc.) (born Nov. 29, 1895 – died May 24, 1986; age 90). (Yakima Canutt 1925)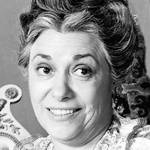 Naomi Stevens (aka Naomi Stevens Burns)
American character actress of TV (Vega$; The Doris Day Show; The F.B.I.; The Montefuscos; The Flying Nun; My Three Sons; The Lawless Years; Dr. Kildare; Love, American Style) and movies (The Black Orchid; The Apartment) (born Nov. 29, 1925 – died Jan. 13, 2018; age 92). Cause of death for Naomi Stevens is unknown. (Naomi Stevens 1975 The Montefuscos Photo: NBC TV)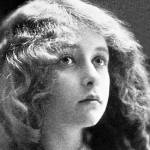 Mildred Harris (married Bill Fleckenstein; ex of Charlie Chaplin)
American actress of stage, classic & silent movies for Oz Films,  etc. (Melody of Love; No, No Nanette; Side Street; For Husbands Only; Wolves of the Air; The Girl From Rio; The Show Girl; The Americano; Husband Hunters) (born Nov. 29, 1901 – died July 20, 1944; age 42). Mildred Harris died of pneumonia after an operation. (Mildred Harris 1914: New York Motion Picture Company)
*Images are public domain or Creative Commons licensed & sourced via Wikimedia Commons or Flickr, unless otherwise noted*