April 19th Birthdays
If you were born on April 19th you share a celebrity birthday with these famous people: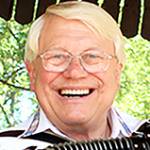 Walter Ostanek is 87 (nee Ladislav John Ostanek; "Canada's Polka King")
Grammy Award-winning Polka Hall of Fame Canadian accordion player of Slovenian / Cleveland-style polka music (Beer Barrel Polka; Happy Birthday Polka; Polka Jamboree), host of radio and television series, born April 19, 1935. (Walter Ostanek 2011 Photo: Mike F. Campbell / 76 Win)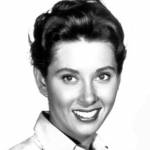 Elinor Donahue is 85 (nee Mary Eleanor Donahue)
American TV actress (Betty Anderson on Father Knows Best; Get a Life; Many Happy Returns; The Odd Couple; The Flying Nun; Please Stand By; Days of Our Lives; Generations; Santa Barbara; The Andy Griffith Show; The Young and the Restless), born April 19, 1937. (Elinor Donahue 1959 Photo: Rogers & Cowan)
Tim Curry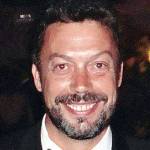 is 76 (nee Timothy James Curry)
Emmy Award-winning English singer, character and voice over actor of stage, movies (The Rocky Horror Picture Show; Annie; Clue; The Hunt for Red October; The Three Musketeers; Congo; Charlie's Angels), and TV (Family Affair; Wiseguy; It), born April 19, 1946. (Tim Curry 1994 Photo: Alan Light)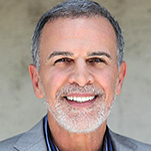 Tony Plana is 70 (nee José Antonio Plana)
Cuban-American actor of TV (Resurrection Blvd.; Ugly Betty; Madam Secretary; Desperate Housewives; The Fosters; 24; Hunter; Hill Street Blues; StartUp) and movies (A Million to Juan; Havana; One Good Cop; An Officer and a Gentleman), born April 19, 1952. (Tony Plana 2019 Photo: Geffen Playhouse)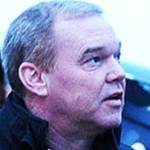 Al Unser Jr. is 60 (nee Alfred Unser Jr.; "Little Al")
American Motorsports Hall of Fame CART race car driver, 1986 & 1988 International Race of Champions (IROC), 24 Hours of Daytona winner (1986, 1987), 1990 CART winner, and Indianapolis 500 Champion (1992, 1994), born April 19, 1962. (Al Unser Jr. 2011 Photo: Staff Sgt. Connor Estes / USAF)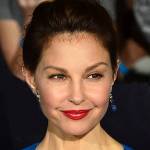 Ashley Judd is 54

American actress of TV (Sisters; Missing; Berlin Station; Twin Peaks) and movies (Kiss the Girls; Double Jeopardy; Someone Like You…; High Crimes; Where the Heart Is; A Time to Kill; Heat; Ruby in Paradise; Eye of the Beholder; Crossing Over), born April 19, 1968. (Ashley Judd 2014 Photo: Mingle MediaTV)
Scott McCord is 51
Canadian voice-over artist (Owen on Total DramaRama; Brain on Inspector Gadget; Yin Yang Yo!; Metajets) and actor of TV (James Joy on The Eleventh Hour / Bury the Lead) and films (16 Blocks; Motel; Two or Three Words; 1994; Love is Work), born April 19, 1971. (Scott McCord 2014 Photo: Bill Gordon)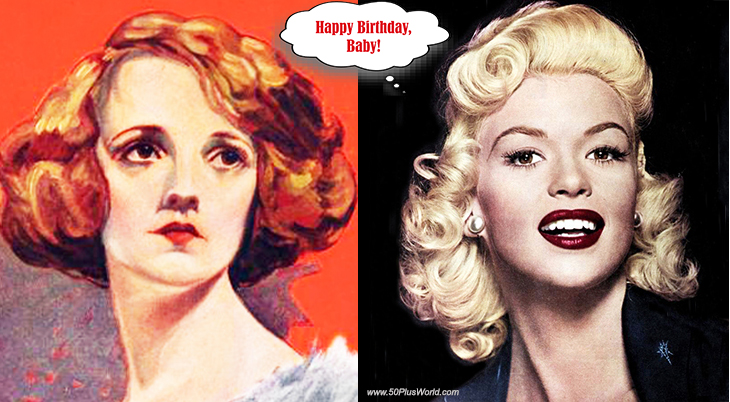 (Constance Talmadge 1921: Sid Hydeman | Jayne Mansfield 1957 February)
Happy Birthday to everyone celebrating their birthday on April 19th!
Remember These April 19th Famous Birthdays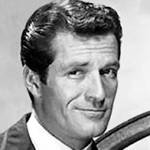 Hugh O'Brian (nee Hugh Charles Krampe)
American actor of  TV (The Life and Legend of Wyatt Earp; Search; Police Story) & movies (Come Fly With Me; Assassination in Rome; Ten Little Indians; The Brass Legend; The Man From the Alamo; Strategy of Terror; Broken Lance; On The Loose), Hugh O'Brian Youth Leadership Foundation founder (born Apr. 19, 1925 – died Sept. 5, 2016; age 91). (Hugh O'Brian 1959: ABC)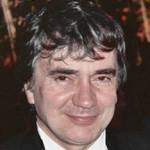 Dudley Moore

English musician, composer, comedian, and actor of stage, TV (Not Only… But Also), and movies (10; Arthur; Micki & Maude; Bedazzled; Foul Play; Those Daring Young Men in Their Jaunty Jalopies; Six Weeks) (born Apr. 19, 1935 – died Mar. 27, 2002; age 66). Dudley Moore had a terminal degenerative brain disorder and died of pneumonia. (Dudley Moore 1991 Photo: Alan Light)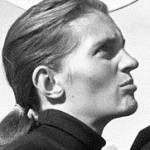 Andrea Mead Lawrence (nee Andrea Mead)
American National Ski Hall of Fame alpine ski racer, 2-time Olympic gold medalist  (1952 Oslo slalom & giant slalom), founder of the Andrea Lawrence Institute for Mountains and Rivers (born Apr. 19, 1932 – died Mar. 30, 2009; age 76). Andrea Mead Lawrence died of cancer. (Andrea Mead Lawrence 1956 Photo: Mario De Biasi Mondadori Publishers)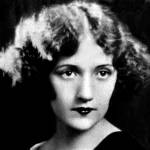 Constance Talmadge (sister of Natalie and Norma Talmadge)
American silent film star (Intolerance; Betsy's Burglar; A Pair of Silk Stockings; Her Night of Romance; Learning to Love; Up the Road with Sallie; Romance and Arabella; A Virtuous Vamp; In Search of a Sinner; Polly of the Follies; East is West; The Goldfish; Her Sister From Paris; The Duchess of Buffalo) (born Apr. 19, 1898 – died Nov. 23, 1973; age 75). (Constance Talmadge 1921: Pach Bros)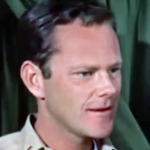 Dick Sargent (nee Richard Stanford Cox)
American actor of TV (Darrin Stephens on Bewitched; Richard Preston on Down to Earth; Broadside; One Happy Family; The Tammy Grimes Show) and movies (Operation Petticoat; The Ghost and Mr. Chicken; That Touch of Mink; Captain Newman, M.D.; Fluffy) (born Apr. 19, 1930 – died July 8, 1994; age 64). Dick Sargent died of prostate cancer. (Dick Sargent 1959 Operation Petticoat)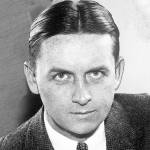 Eliot Ness
American U.S. Treasury Department law enforcement professional, Chicago Bureau of Prohibition Chief Investigator, leader of the "The Untouchables" team (raided illegal stills and breweries), and author (The Untouchables) (born Apr. 19, 1903 – died May 16, 1957; age 54). Cause of death for Eliot Ness was a heart attack. (Eliot Ness c. 1933 Photo: U.S. Govt.)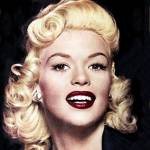 Jayne Mansfield (nee Vera Jayne Palmer; aka Mrs. Mickey Hargitay)
American model (Playboy), singer-actress of stage, TV, and movies (Will Success Spoil Rock Hunter?; The Girl Can't Help It; Female Jungle; The Wayward Bus; The George Raft Story; Kiss Them For Me; The Sheriff of Fractured Jaw; Too Hot to Handle; Promises! Promises!) (born Apr. 19, 1933 – died June 29, 1967; age 34). Jayne Mansfield died in a car accident. (Jayne Mansfield 1957)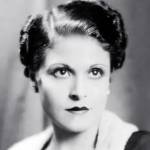 Lina Basquette (nee Lena Copeland Baskette; married 7 times)
American dancer-actress of classic & silent films (The Godless Girl; Celebrity; The Younger Generation; Show Folks; Serenade; Come Across; The Noose; A Romany Rose; The Dude Wrangler; Hello Trouble; Arizona Terror; Goldie; The Hard Hombre; The Phantom Express; The Final Hour; Ebb Tide; Paradise Park) (born Apr. 19, 1907 – died Sept. 30, 1994; age 87). (Lina Baskette: Moffett) 
*Images are public domain or Creative Commons licensed & sourced via Wikimedia Commons, Vimeo, or Flickr, unless otherwise noted*