September 13th Birthdays
If you were born on September 13th you share a celebrity birthday with these famous people:
Barbara Bain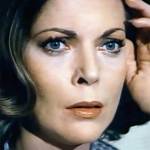 is 92 (nee Mildred Fogel; ex of Martin Landau)
American model, actress of stage, TV (Dr. Helena Russell on Space: 1999; Cinnamon Carter on Mission: Impossible; Richard Diamond, Private Detective), & movies (Gideon; American Gun; Silver Skies), born September 13, 1931. Mother of Susan & Juliet Landau. (Barbara Bain 1971 Murder Once Removed)
Eileen Fulton is 90 (nee Margaret Elizabeth McLarty)

Soap Opera Hall of Fame American singer-actress of stage, television (Lisa Hughes on As the World Turns 1960-2010, and Our Private World in 1965), & movies (The Drum Beats Twice; Tinsel Town); mystery novelist (Take One For Murder), born September 13, 1933. (Eileen Fulton 1965 Photo: CBS TV)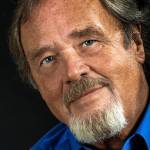 David Clayton-Thomas is 82 (nee David Henry Thomsett)
Grammy Award-winning British-Canadian Music Hall of Fame songwriter (Walk That Walk), Blood, Sweat & Tears lead singer (Spinning Wheel; You Made Me So Very Happy; And When I Die; God Bless the Child; Brain Washed), born September 13, 1941. (David Clayton-Thomas Publicity Photo: Marie Byers)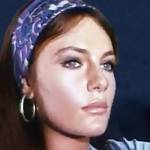 Jacqueline Bisset is 79 (nee Winifred Jacqueline Fraser Bisset)
English actress of TV (Nip/Tuck) & movies (The Detective; Bullitt; Airport; Rich and Famous; The Deep; The Greek Tycoon; Class; Wild Orchid; The Life and Times of Judge Roy Bean), born September 13, 1944. Dated Michael Sarrazin, Alexander Godunov, others. (Jacqueline Bisset 1967 The Cape Town Affair)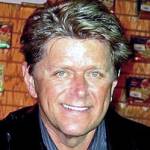 Peter Cetera is 79
Grammy Award-winning Rock & Roll Hall of Fame American bass guitarist, singer & songwriter (Glory of Love; The Next Time I Fall; One Good Woman; After All [Cher duet]; Restless Heart) for Chicago (If You Leave Me Now), born September 13, 1944. (Peter Cetera 2004 Photo: RPrinter @ English Wikipedia)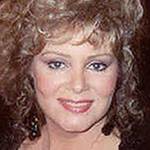 Jean Smart is 72 (married Richard Gilliland)
American actress of stage, TV (Charlene Frazier Stillfield on Designing Women; Kim Possible; Samantha Who?; 24; In-Laws; The District; Fargo), and movies (Snow Day; The Kid; Sweet Home Alabama; Homeward Bound: The Incredible Journey), born September 13, 1951. (Jean Smart 1989 Photo: Alan Light)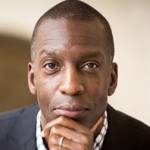 Michael Johnson is 56
World & Olympic record-setting American 200m & 400m sprinter, 8-time World Champion & 4-time Olympic gold medalist (1992 Barcelona 4 x 400m relay; 1996 Atlanta 200m & 400m; 2000 Sydney 400m), born September 13, 1967. (Michael Johnson 2018 Photo: BenchmarkPatrick)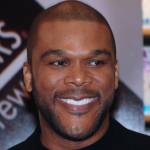 Tyler Perry is 54 (nee Emmitt Perry Jr.)
American filmmaker & actor of TV (The Haves and the Have Nots; For Better or Worse; If Loving You is Wrong; Meet The Browns) and movies (Diary of a Mad Black Woman; Madea's Family Reunion), born September 13, 1969. (Tyler Perry 1998 Photo: John Mathew Smith & www.celebrity-photos.com)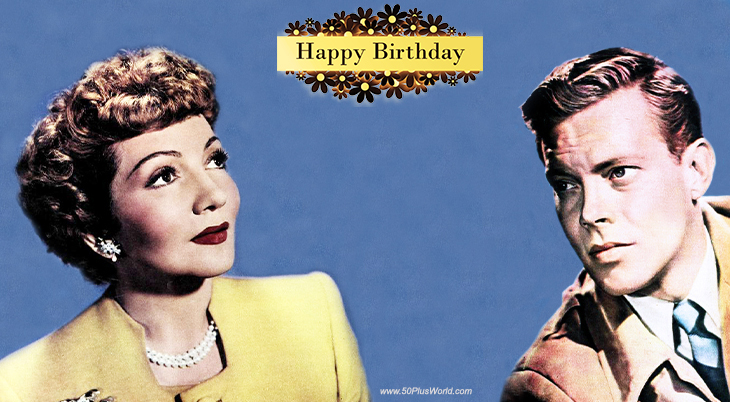 (Claudette Colbert 1947: Schafer | Dick Haymes 1945: Powolny)
Happy Birthday to everyone celebrating their birthday on September 13th!
Remember These September 13th Famous Birthdays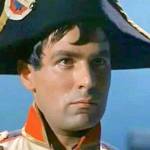 Joe. E. Tata
American character actor of television (Nat Bussichio on Beverly Hills, 90210 and 90210; Batman; The Rockford Files; General Hospital; Days of Our Lives; Hill Street Blues; The F.B.I.; Adam-12; Mission: Impossible) & movies (Love is Like That) (born Sept. 13, 1936 – died Aug. 24, 2022; age 85). Joe E. Tata had Alzheimer's disease before he died. (Joe E. Tata 1966 The Time Tunnel)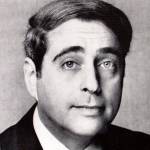 Fred Silverman
American executive and TV producer for ABC, CBS, and NBC (Matlock; Diagnosis Murder; Jake and the Fatman; In the Heat of the Night; Father Dowling Mysteries; Perry Mason TV movies; Thicke of the Night; The Mighty Orbots; Meatballs and Spaghetti) (born Sept. 13, 1937 – died Jan. 30, 2020; age 82). Fred Silverman died of cancer. (Fred Silverman 1978 Photo: NBC)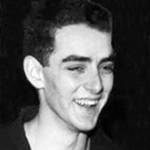 Jimmy McLane (nee James Price McLane Jr.)
International Swimming Hall of Fame Olympic and American world record-setting men's freestyle champion swimmer who won four Olympic medals (1948 London – gold, 1500m freestyle & 4 x 200m freestyle relay and silver, 400m freestyle; 1952 Helsinki – gold, 4 x 200m freestyle relay) (born Sept. 13, 1930 – died Dec. 13, 2020; age 90). (James McLane 1950 Photo: ACME)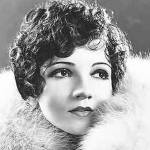 Claudette Colbert (nee Emilie Claudette Chaucoin; ex of Norman Foster)
Academy Award-winning French-American movie actress (It Happened One Night; Drums Along the Mohawk; Since You Went Away; The Palm Beach Story; Sleep, My Love; The Gilded Lily; Private Worlds; Imitation of Life; Three Came Home; The Lady Lies; The Hole in the Wall; Cleopatra; Tonight is Ours) (born Sept. 13, 1903 – died July 30, 1996; age 92). (Claudette Colbert 1920)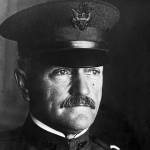 General Pershing (nee John Joseph Pershing; aka "Black Jack")
American U.S. Army officer, WWI American Expeditionary Forces Western Front commander, promoted to General of the Armies, awarded the DSO, DSM, Silver Star, Legion of Honour, etc.; mentor to WWII generals (Dwight D. Eisenhower, George S. Patton, Douglas MacArthur, others) (born Sept. 13, 1860 – died July 15, 1948; age 87). (General John Pershing 1917: Bain)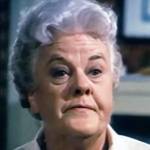 Reta Shaw

American character actress of Broadway, TV (Martha Grant on The Ghost and Mrs. Muir; The Ann Sothern Show; The Tab Hunter Show; Bewitched; Mister Peepers), and movies (Picnic; Pollyanna; The Pajama Game; The Ghost and Mr. Chicken; Mary Poppins) (born Sept. 13, 1912 – died Jan. 8, 1982; age 69). Reta Shaw died of emphysema. (Reta Shaw 1971 Murder Once Removed)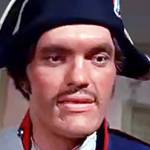 Richard Kiel

American character actor of TV (Moose Moran on Barbary Coast; Lassie), James Bond movies & other films (The Spy Who Loved Me; Moonraker; The Longest Yard; Silver Streak; Force 10 From Navarone; Pale Rider; Happy Gilmore; Cannonball Run II; So Fine) (born Sept. 13, 1939 – died Sept. 10, 2014; age 74). Richard Kiel died of a heart attack. (Richard Kiel 1969 Daniel Boone)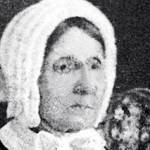 Laura Secord (nee Laura Ingersoll; married James Secord)
Canadian teacher, housewife, mother, & War of 1812 hero who walked 20 miles to warn out-numbered British troops of a surprise American attack at Beaver Dams in the Niagara Peninsula (Upper Canada); namesake for the 1913 founding of Laura Secord Chocolates (candy manufacturer & retail outlets) (born Sept. 13, 1775 – Oct. 17, 1868; age 93). (Laura Secord 1865)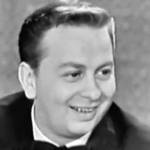 Mel Tormé (nee Melvin Howard Tormé; "The Velvet Fog")
American jazz drummer, songwriter, composer (Chestnuts Roasting on an Open Fire; The Christmas Song), singer (Careless Hands; Again; Comin' Home Baby) and actor of radio, stage, TV, & films (Good News; Words and Music; Duchess of Idaho; Junior Miss) (born Sept. 13, 1925 – died June 5, 1999; age 73). Mel Tormé died of a stroke. (Mel Tormé 1960 What's My Line?)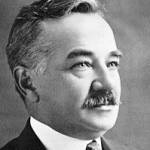 Milton S. Hershey
American philanthropist (M. S. Hershey Foundation), businessman and confectioner, founder of Hershey Pennsylvania, the Lancaster Caramel Company, Hershey Chocolate Company, & the Hershey Industrial School (born Sept. 13, 1857 – died Oct. 13, 1945; age 88). Milton S. Hershey died of pneumonia. (Milton S. Hershey 1905 Photo: Centpacrr)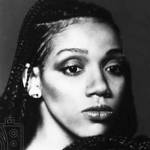 Joni Sledge is 62 (nee Joan Sledge; sister of Debbie, Kim & Kathy Sledge)
American disco, R&B and soul singer with Sister Sledge (He's the Greatest Dancer; We Are Family; Frankie; Lost in Music; All American Girls; My Guy; He's Just a Runaway; Reach Your Peak; Got to Love Somebody; Thinking of You; Mama Never Told Me; Love Don't Go Through No Changes On Me) (born Sept. 13, 1956 – died Mar. 10, 2017; age 60). (Joni Sledge 1977 Photo: Michael Ochs)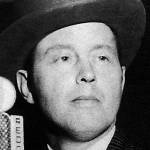 Bill Monroe (nee William Smith Monroe; "The Father of Bluegrass")
Grammy Award-winning American Country Music and Rock & Roll Halls of Fame bluegrass musician, mandolin player, bandleader (The Bluegrass Boys) and singer-songwriter (Kentucky Waltz; Footprints in the Snow; Gotta Travel On; Blue Moon of Kentucky) (born Sept. 13, 1911 – died Sept. 9, 1996; age 84). Bill Monroe died months after a stroke. (Bill Monroe Photo: bunky's pickle)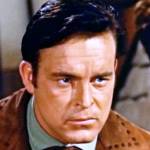 Scott Brady (nee Gerard Kenneth Tierney; dated Dorothy Malone, others)
American actor of TV (Shotgun Slade; Police Story) & movies (Bloodhounds of Broadway; Yankee Buccaneer; Gentlemen Marry Brunettes; Undercover Girl; The Vanishing American; The Maverick Queen; The China Syndrome; In This Corner; Canon City) (born Sept. 13, 1924 – died Apr. 16, 1985; age 60). Brother of Edward & Lawrence Tierney. (Scott Brady 1954 Johnny Guitar Trailer)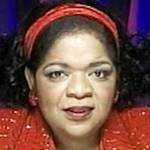 Nell Carter (nee Nell Ruth Hardy)
Tony & Emmy-winning American singer-actress of films (Modern Problems; The Grass Harp; Swing; Follow Your Heart; Back Roads) & TV (Nell Harper on Gimme a Break!; P.J. Moore on Hangin' with Mr. Cooper; The Misadventures of Sheriff Lobo; Ethel Green on Ryan's Hope) (born Sept. 13, 1948 – died Jan. 23, 2003; age 54). (Nell Carter 1998: Nell Carter \ Sidewalks Entertainment)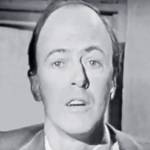 Roald Dahl (ex of Patricia Neal)
British WWII fighter pilot flying ace, novelist (Tales of the Unexpected), children's author (James and the Giant Peach; Charlie and the Chocolate Factory; The Twits), screenwriter (You Only Live Twice; Chitty Chitty Bang Bang), & TV host (Tales of the Unexpected) (born Sept. 13, 1916 – died Nov. 23, 1990; age 74). Roald Dahl died of a blood cancer. (Roald Dahl 1961 'Way Out)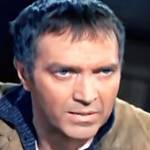 John Crawford (nee Cleve Allen Richardson)
American actor of TV (Sheriff Ep Bridges on The Waltons; Police Woman) & films (The Poseidon Adventure; Battle of Rogue River; The Impersonator; I Saw What You Did; Floods of Fear; Night Moves; The Enforcer; Marshal of Cedar Rock; Rebel City; Piccadilly Third Stop; Cyrano de Bergerac) (born Sept. 13, 1920 – died Sept. 21, 2010; age 90). (John Crawford 1966 Daniel Boone)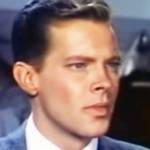 Dick Haymes (nee Richard Benjamin Haymes)
Argentinian-American singer (Teresa; I'll Buy That Dream), host & actor of radio (The Dick Haymes Show) & movies (State Fair; One Touch of Venus; Irish Eyes Are Smiling; Diamond Horseshoe; The Shocking Miss Pilgrim; Do You Love Me) (born Sept. 13, 1918 – died Mar. 28, 1980; age 61). Ex of Rita Hayworth, Joanne Dru, Nora Eddington, Fran Jeffries, others. (Dick Haymes 1945)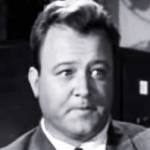 Roy Engel
American actor of TV (Bonanza; Death Valley Days; The Virginian; The Andy Griffith Show; Gunsmoke; The Wild Wild West; The F.B.I.; Lassie; Have Gun – Will Travel; My Favorite Martian; Zane Grey Theater) & films (Rogue River; Escape From San Quentin; The Naked Dawn; The Man From Planet X; Chicago Calling) (born Sept. 13, 1913 – died Sept. 29, 1980; age 67). (Roy Engel 1949 D.O.A.)
*Images are public domain or Creative Commons licensed & sourced via Wikimedia Commons, Vimeo, or Flickr, unless otherwise noted*