January 22nd Birthdays
If you were born on January 22nd you share a celebrity birthday with these famous people: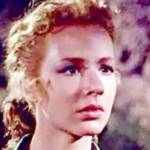 Piper Laurie is 90 (nee Rosetta Jacobs)
Emmy Award-winning actress of TV (Twin Peaks; The Thorn Birds; St. Elsewhere) and movies (The Hustler; Carrie; Tim; Ruby; Francis Goes to the Races; Son of Ali Baba; Ain't Misbehavin'; The Crossing Guard; Other People's Money), born January 22, 1932. (Piper Laurie 1955 Smoke Signal Trailer)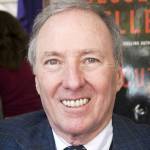 Joseph Wambaugh is 85 (nee Joseph Aloysius Wambaugh Jr.)
Retired American LAPD Detective-Sergeant, non-fiction writer (The Onion Field, The Blooding), and police procedural novelist (The Blue Knight; Floaters; The Choirboys; The Black Marble; The Delta Star; Hollywood Station), born January 22, 1937. (Joseph Wambaugh 2010 Photo: Mark Coggins)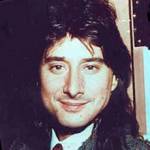 Steve Perry is 73 (nee Stephen Ray Perry; "The Voice")
American singer solo (Oh Sherrie; Don't Fight It; No More Cryin'), and former Rock & Roll Hall of Fame band Journey lead singer (Open Arms; Don't Stop Believin'; Foolish Heart; Wheel in the Sky; Who's Crying Now; Lovin', Touchin', Squeezin'), born January 22, 1949. (Steve Perry 1986 Photo: Kozak4512)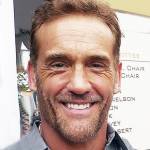 John Wesley Shipp is 67
American actor of TV (Mitch Leery on Dawson's Creek; Doug Cummings on As the World Turns; The Flash; Sisters; Guiding Light; Santa Barbara; One Life to Live; NYPD Blue) and film (The Neverending Story II: The Next Chapter), born January 22, 1955. (John Wesley Shipp 2009 Photo: Greg Hernandez)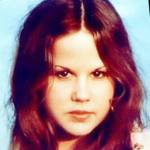 Linda Blair is 63
American actress, personality & host of TV (Scariest Places on Earth; Pit Boss; Hidden Faces; S Club 7 in LA; Victory at Entebbe), movies (The Exorcist films; Airport 1975; Roller Boogie; Wild Horse Hank), and animal rights activist born January 22, 1959. (Linda Blair 1975 Photo: StarWarsGalaxy)
Robert Mailhouse is 60
American drummer in Dogstar, actor of TV (Brian Scofield on Days of Our Lives; Easy to Assemble; Battery Park; Sports Night) and movies (Seduced; Me and Will; Some Kind of Beautiful; Speed; The Glimmer Man; Just a Little Harmless Sex), born January 22, 1962.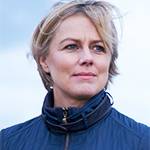 María Ellingsen is 58
Icelandic actress of stage, TV (Katrina Ruyker on Santa Barbara; Curacao; The Eagle; The Cliff; The Lava Field), and movies (D2: The Mighty Ducks; Agnes; The New Age; Count Me Out; Of Horses and Men; A Man Like Me), born January 22, 1964. (Maria Ellingsen 2016 Photo: Courtesy MariaEllingsen.com)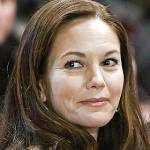 Diane Lane is 57
American actress of movies (Unfaithful; A Walk on the Moon; Under the Tuscan Sun; Must Love Dogs; Secretariat; The Cotton Club; The Big Town; Chaplin; Jack; Man of Steel; Justice League; The Glass House), stage, and TV (Lonesome Dove), born January 22, 1965. (Diane Lane 2011 Photo: Siebbi)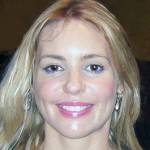 Olivia d'Abo is 53
English-American actress of TV (Karen Arnold on The Wonder Years; Law & Order: Criminal Intent; Party of Five; Spin City), and movies (Flying; Conan the Destroyer; Bolero; It Had to be You; Greedy; Beyond the Stars; The Enemy; Soccer Dog: The Movie), born January 22, 1969. (Olivia D'Abo 2010 Photo: LeonTheC)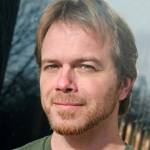 Brian Gaskill is 52
American actor of TV (Ozzy Marone on The Bold and the Beautiful; Rafe Kovitch on Port Charles; Bobby Warner on All My Children; B. J. Green on As the World Turns; Dylan Lewis on Guiding Light; Models Inc.; The Bay) and movies (The Bloody Indulgent), born January 22, 1970. (Brian Gaskill 2011 Photo: Bgaskill)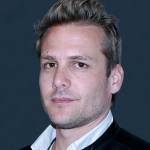 Gabriel Macht is 50
American producer and actor of TV (Harvey Specter on Suits; The Others) and films (The Spirit; Behind Enemy Lines; Grand Theft Parsons; A Love Song for Bobby Long; Bad Company; Because I Said So; Middle Men; Whiteout), born January 22, 1972. (Gabriel Macht 2009 Photo: Shoushan Tavlian)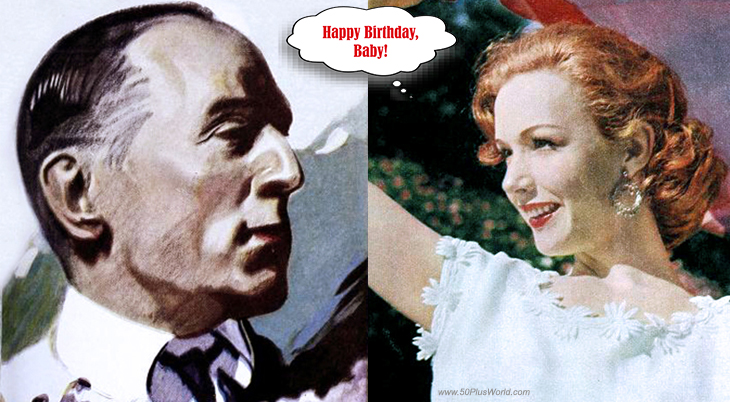 (D.W. Griffith 1925: Exhibitors Herald | Piper Laurie 1954: Stern)
Happy Birthday to everyone celebrating their birthday on January 22nd!
Remember These January 22nd Famous Birthdays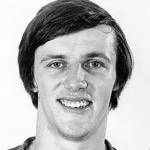 Mike Bossy (nee Michael Dean Bossy)
Hockey Hall of Fame Canadian professional hockey player, WHA and NHL record-setting (most consecutive 50+ goal seasons) right winger (New York Islanders – 4x Stanley Cup champs; Team Canada), 1978 Calder Trophy (rookie of the year), radio show host and hockey analyst (born Jan. 22, 1957 – died Apr. 15, 2022; age 65) (Mike Bossy 1978 Photo: New York Islanders / NHL)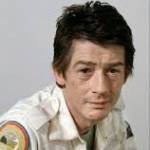 Sir John Hurt
English character & voice over actor of TV and films (Watership Down; The Elephant Man; Alien, Midnight Express, Scandal, Harry Potter movies; Tinker Tailor Soldier Spy; 10 Rillington Place; A Man For All Seasons; I, Claudius) (born Jan. 22, 1940 – died Jan. 25, 2017; age 77). John Hurt had pancreatic cancer before he died. (Sir John Hurt 1978 Alien: TheSimpsonsStuff3)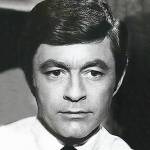 Bill Bixby (nee Wilfred Bailey Everett Bixby III)
American producer & actor of TV (The Incredible Hulk; Tim O'Hara on My Favorite Martian; The Magician; The Hollywood Squares; Goodnight, Beantown; Blossom; Valentine's Day) and movies (Clambake; Speedway) (born Jan. 22, 1934 – died Nov. 21, 1993; age 59). Bill Bixby died of prostate cancer complications. (Bill Bixby 1970 The Courtship of Eddie's Father)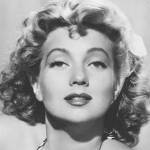 Ann Sothern (nee Harriette Arlene Lake)
American actress of TV (Susie McNamara on Private Secretary; Katy O'Connor on The Ann Sothern Show; My Mother The Car; The Lucy Show) and films (Maisie movies; The Whales of August; The Best Man; A Letter to Three Wives; The Blue Gardenia; April Showers) (born Jan. 22, 1909 – died Mar. 15, 2001; age 92). Ann Sothern died of heart failure. (Ann Sothern 1940s Photo: dellus98)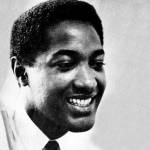 Sam Cooke (nee Samuel Cook; "King of Soul")
Songwriters & Rock and Roll Halls of Fame American singer-songwriter (A Change Is Gonna Come; Bring It On Home to Me; You Send Me; Wonderful World; Twistin' the Night Away; Chain Gang; Cupid; Nothing Can Change This Love; Little Red Rooster; Somebody Have Mercy Sad Mood) (born Jan. 22, 1931 – died Dec. 11, 1964; age 33). Sam Cook was shot. (Sam Cooke 1961: TV Radio Mirror)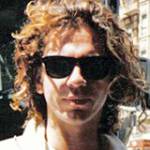 Michael Hutchence
Australian rock songwriter, INXS lead singer (Suicide Blonde; Never Tear Us Apart; Devil Inside; New Sensation; Need You Tonight; What You Need; Original Sin; The One Thing; Disappear; Not Enough Time; Elegantly Wasted; Mystify) (born Jan. 22, 1960 – died Nov. 22, 1997; age 37). Michael Hutchence died by suicide (hanging). (Michael Hutchence 1986: andwhatsnext / © Nancy J Price)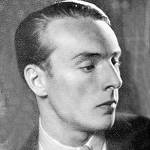 George Balanchine (nee Giorgi Melitonovich Balanchivadze)
Russian-born "neoclassical style" ballet dancer, choreographer for ballet (The Prodigal Son; The Night Shadow), Broadway, and films (On Your Toes), co-founder of the New York City Ballet and School of American Ballet (born Jan. 22, 1904 – died Apr. 30, 1983; age 79). George Balanchine died of Creutzfeldt-Jakob disease. (George Balanchine 1920s Photo)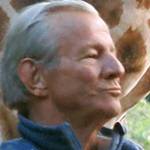 Peter Beard
American African wildlife photographer and author (The End of the Game; Zara's Tales; Peter Beard; Longing for Darkness; Eyelids of Morning), celebrity portraitist (Truman Capote; Salvador Dali; Andy Warhol; Andrew Wyeth; Karen Blixen) (born Jan. 22, 1938 – died Mar-Apr, 2020; age 82). Peter Beard had dementia before he died. (Peter Beard 2014 Photo: Peter Beard)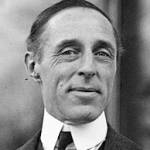 D. W. Griffith (nee David Wark Griffith)
American writer, producer, director, and pioneering filmmaker of 500+ silent movies (The Birth of a Nation; Orphans of the Storm; Intolerance; That Royle Girl), Academy of Motion Picture Arts and Science co-founder (born Jan. 22, 1875 – died July 23, 1948; age 73). D. W. Griffith died of a cerebral hemorrhage. (D. W. Griffith 1922: George Grantham Bain Collection)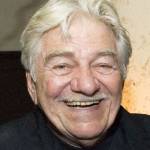 Seymour Cassel
American actor of movies (Minnie and Moskowitz; Valentino; Dick Tracy; Honeymoon in Vegas; Indecent Proposal; Sunburn; Rushmore; Faces; Plain Clothes), TV (12 O'Clock High; Under Suspicion, Good Company; Tracy Takes On…) (born Jan. 22, 1935 – died Apr. 7, 2019; age 84). Seymour Cassel's cause of death is unknown. (Seymour Cassel 2007 Photo: Sagindie)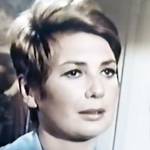 Diana Douglas (nee Diana Love Dill)
American model, actress of TV (Days of Our Lives; Three Steps to Heaven; Capitol; The Paper Chase; The Cowboys) and feature films (The Indian Fighter; Planes, Trains and Automobiles; It Runs in the Family; The Star Chamber), and first wife of Kirk Douglas (born Jan. 22, 1923 – died July 3, 2015; age 92). Diana Douglas died of cancer. (Diana Douglas 1967 N.Y.P.D.)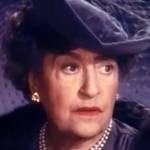 Constance Collier (nee Laura Constance Hardie)
English acting coach & actress of stage and movies (The Perils of Pauline; Half a Sinner; Clothes and the Woman; Susan and God; Thunder in the City; An Ideal Husband; The Girl From Manhattan; Kitty; Stage Door; Little Lord Fauntleroy; A Damsel in Distress) (born Jan. 22, 1878 – died Apr. 25, 1955; age 77). Constance Collier died of a heart attack. (Constance Collier 1948 Rope Trailer)
*Images are public domain or Creative Commons licensed & sourced via Wikimedia Commons or Flickr, unless otherwise noted*