January 22nd Birthdays
If you were born on January 22nd you share a celebrity birthday with these famous people: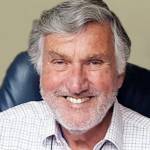 Graham Kerr
English author (The Graham Kerr Cookbook; Graham Kerr's Smart Cooking; Graham Kerr's Minimax Cookbook), celebrity chef & host of radio & TV (The Galloping Gourmet; Entertaining with Kerr; The Graham Kerr Show; Graham Kerr's Kitchen), born January 22, 1934. (Graham Kerr 2015: Tessa Kerr)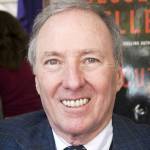 Joseph Wambaugh (nee Joseph Aloysius Wambaugh Jr.)
Edgar Allan Poe Award-winning American non-fiction writer (The Onion Field, The Blooding), police procedural novelist (The Blue Knight; Floaters; Hollywood Station; The Choirboys; The Black Marble; The Delta Star), & LAPD Detective-Sergeant, born January 22, 1937. (Joseph Wambaugh 2010: Mark Coggins)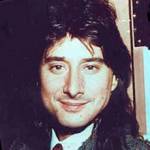 Steve Perry (nee Stephen Ray Perry; "The Voice")
American singer solo (Oh Sherrie; Don't Fight It; No More Cryin'), and former Rock & Roll Hall of Fame band Journey lead singer (Open Arms; Don't Stop Believin'; Foolish Heart; Wheel in the Sky; Who's Crying Now; Lovin', Touchin', Squeezin'), born January 22, 1949. (Steve Perry 1986 Photo: Kozak4512)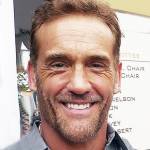 John Wesley Shipp
Daytime Emmy-winning American actor of TV (Mitch Leery on Dawson's Creek; Doug Cummings on As the World Turns; The Flash; Sisters; Guiding Light; Santa Barbara; One Life to Live; NYPD Blue) & film (The Neverending Story II: The Next Chapter), born January 22, 1955. (John Wesley Shipp 2009: Greg Hernandez)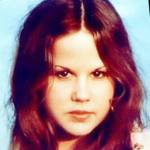 Linda Blair (ex-partner of Wings Hauser, Rick James, others)
American actress, personality & host of TV (Scariest Places on Earth; Pit Boss; Hidden Faces; S Club 7 in LA; Victory at Entebbe), movies (The Exorcist films; Airport 1975; Roller Boogie; Wild Horse Hank), and animal rights activist born January 22, 1959. (Linda Blair 1975 Photo: StarWarsGalaxy)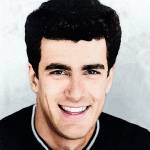 Robert Mailhouse
American drummer in Dogstar, actor of TV (Brian Scofield on Days of Our Lives; Easy to Assemble; Battery Park; Sports Night) and movies (Seduced; Me and Will; Some Kind of Beautiful; Speed; The Glimmer Man; Just a Little Harmless Sex), born January 22, 1962. (Robert Mailhouse Painting: A. Hamilton)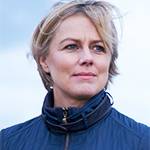 María Ellingsen
Icelandic actress of stage, TV (Katrina Ruyker on Santa Barbara; Curacao; The Eagle; The Cliff; The Lava Field), and movies (D2: The Mighty Ducks; Agnes; The New Age; Count Me Out; Of Horses and Men; A Man Like Me), born January 22, 1964. (Maria Ellingsen 2016 Photo: Courtesy MariaEllingsen.com)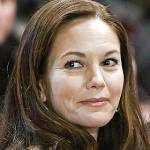 Diane Lane (ex of Christopher Lambert, Josh Brolin)
American actress of movies (Unfaithful; A Walk on the Moon; Under the Tuscan Sun; Must Love Dogs; Secretariat; The Cotton Club; The Big Town; Chaplin; Jack; Man of Steel; Justice League; The Glass House), stage, and TV (Lonesome Dove), born January 22, 1965. (Diane Lane 2011 Photo: Siebbi)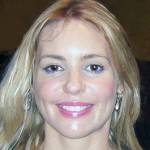 Olivia d'Abo (daughter of Mike d'Abo; cousin of Maryam d'Abo)
English-American actress of TV (Karen Arnold on The Wonder Years; Party of Five; Law & Order: Criminal Intent; Spin City) & films (Flying; Beyond the Stars; Conan the Destroyer; Bolero; It Had to be You; The Enemy), born January 22, 1969. Ex-fiance of Julian Lennon, Thomas Jane. (Olivia D'Abo 2010: LeonTheC)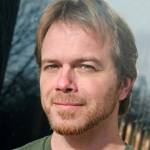 Brian Gaskill
American actor of TV (Ozzy Marone on The Bold and the Beautiful; Rafe Kovitch on Port Charles; Bobby Warner on All My Children; B. J. Green on As the World Turns; Dylan Lewis on Guiding Light; Models Inc.; The Bay) and movies (The Bloody Indulgent), born January 22, 1970. (Brian Gaskill 2011 Photo: Bgaskill)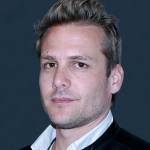 Gabriel Macht (son of Stephen Macht; married Jacinda Barrett)
American producer and actor of TV (Harvey Specter on Suits; The Others) and films (The Spirit; Behind Enemy Lines; Grand Theft Parsons; A Love Song for Bobby Long; Bad Company; Because I Said So; Middle Men; Whiteout), born January 22, 1972. (Gabriel Macht 2009 Photo: Shoushan Tavlian)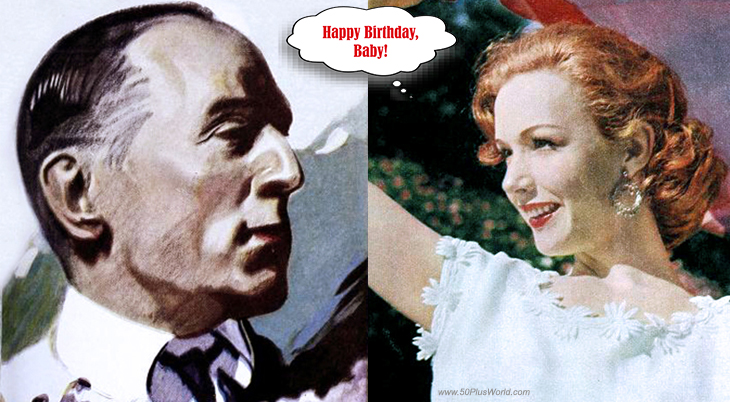 (D.W. Griffith 1925: Exhibitors Herald | Piper Laurie 1954: Stern)
Happy Birthday to everyone celebrating their birthday on January 22nd!
Remember These January 22nd Famous Birthdays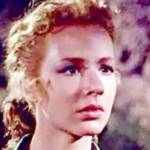 Piper Laurie (nee Rosetta Jacobs; ex of Joe Morgenstern)
Emmy Award-winning actress of TV (Catherine Martell on Twin Peaks; The Thorn Birds; St. Elsewhere) and movies (The Hustler; Carrie; Tim; Ruby; Has Anybody Seen My Gal; Francis Goes to the Races; Ain't Misbehavin'; The Crossing Guard; Other People's Money; Louisa; The Faculty) (born Jan. 22, 1932 – died Oct. 14, 2023; age 91). (Piper Laurie 1955 Smoke Signal Trailer)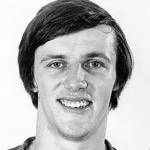 Mike Bossy (nee Michael Dean Bossy)
Hockey Hall of Fame Canadian professional hockey player, WHA and NHL record-setting (most consecutive 50+ goal seasons) right winger (New York Islanders – 4x Stanley Cup champs; Team Canada), 1978 Calder Trophy (rookie of the year), radio show host and hockey analyst (born Jan. 22, 1957 – died Apr. 15, 2022; age 65) (Mike Bossy 1978: New York Islanders / NHL)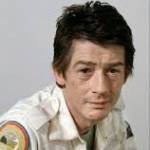 Sir John Hurt (ex of Annette Robertson)
English character & voice over actor of TV and films (Watership Down; The Elephant Man; Alien, Midnight Express, Scandal, Harry Potter movies; Tinker Tailor Soldier Spy; 10 Rillington Place; A Man For All Seasons; I, Claudius) (born Jan. 22, 1940 – died Jan. 25, 2017; age 77). John Hurt had pancreatic cancer before he died. (Sir John Hurt 1978 Alien: TheSimpsonsStuff3)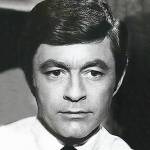 Bill Bixby (nee Wilfred Bailey Everett Bixby III; ex ob Brenda Benet)
American producer & actor of TV (The Incredible Hulk; Tim O'Hara on My Favorite Martian; The Magician; The Hollywood Squares; Goodnight, Beantown; Blossom; Valentine's Day) and movies (Clambake; Speedway) (born Jan. 22, 1934 – died Nov. 21, 1993; age 59). Bill Bixby died of prostate cancer complications. (Bill Bixby 1970 The Courtship of Eddie's Father)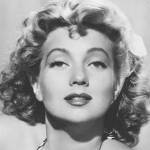 Ann Sothern (nee Harriette Arlene Lake; ex of Robert Sterling, Roger Pryor)
American actress of TV (Susie McNamara on Private Secretary; Katy O'Connor on The Ann Sothern Show; My Mother The Car; The Lucy Show) and films (Maisie movies; The Whales of August; The Best Man; A Letter to Three Wives; The Blue Gardenia; April Showers) (born Jan. 22, 1909 – died Mar. 15, 2001; age 92). Mother of Tisha Sterling. (Ann Sothern 1940s Photo: dellus98)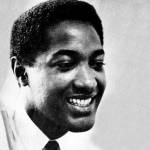 Sam Cooke (nee Samuel Cook; "King of Soul")
Songwriters & Rock and Roll Halls of Fame American singer-songwriter (A Change Is Gonna Come; Bring It On Home to Me; You Send Me; Wonderful World; Twistin' the Night Away; Chain Gang; Cupid; Nothing Can Change This Love; Little Red Rooster; Somebody Have Mercy Sad Mood) (born Jan. 22, 1931 – died Dec. 11, 1964; age 33). Sam Cook was shot. (Sam Cooke 1961: TV Radio Mirror)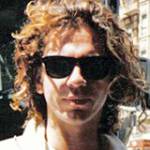 Michael Hutchence (partner of Paula Yates)
Australian rock songwriter, INXS lead singer (Suicide Blonde; Never Tear Us Apart; Devil Inside; New Sensation; Need You Tonight; What You Need; Original Sin; The One Thing; Disappear; Not Enough Time; Elegantly Wasted; Mystify) (born Jan. 22, 1960 – died Nov. 22, 1997; age 37). Michael Hutchence died by suicide (hanging). (Michael Hutchence 1986: andwhatsnext / © Nancy J Price)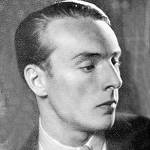 George Balanchine (nee Giorgi Melitonovich Balanchivadze)
Russian-born "neoclassical style" ballet dancer, choreographer for ballet (The Prodigal Son; The Night Shadow), Broadway, and films (On Your Toes), co-founder of the New York City Ballet and School of American Ballet (born Jan. 22, 1904 – died Apr. 30, 1983; age 79). Ex of Maria Tallchief, Vera Zorina, Tamara Geva, &Tanaquil LeClercq. (George Balanchine 1920s)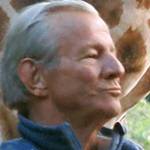 Peter Beard (ex of Cheryl Tiegs)
American African wildlife photographer and author (The End of the Game; Zara's Tales; Peter Beard; Longing for Darkness; Eyelids of Morning), celebrity portraitist (Truman Capote; Salvador Dali; Andy Warhol; Andrew Wyeth; Karen Blixen) (born Jan. 22, 1938 – died Mar-Apr, 2020; age 82). Peter Beard had dementia before he died. (Peter Beard 2014 Photo: Peter Beard)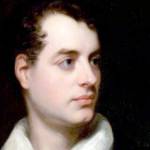 Lord Byron (nee George Gordon Byron; father of Ada Lovelace)
English nobleman, 6th Baron Byron of Rochdale, Regency romantic, dramatic, & epic poet (She Walks in Beauty; Childe Harold's Pilgrimage; The Corsair; To a Lady; Don Juan), Armenian translator, supporter of social reform & Greek independence (born Jan. 22, 1788 – died Apr. 19, 1824; age 36). Ex-lover of Lady Caroline Lamb & others. (Lord Byron 1813: Thomas Phillips)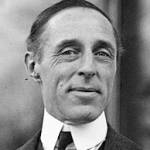 D. W. Griffith (nee David Wark Griffith; ex of Linda Arvidson)
American writer, producer, director, & filmmaker of 500+ silent movies (The Birth of a Nation; Orphans of the Storm; Broken Blossoms; That Royle Girl; Intolerance; The Mother and the Law), Academy of Motion Picture Arts and Science co-founder (born Jan. 22, 1875 – died July 23, 1948; age 73). Ex-partner of Mary Scott. (D. W. Griffith 1922: George Grantham Bain Collection)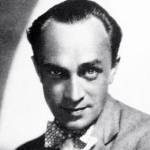 Conrad Veidt (nee Hans Walter Conrad Veidt; ex of Gussy Holl)
German-British actor of silent films (The Cabinet of Dr. Caligari; The Man Who Laughs; The Beloved Rogue) & sound movies (Casablanca; The Thief of Bagdad; All Through the Night; A Woman's Face; Escape; Nazi Agent; Whistling in the Dark; Above Suspicion; The Spy in Black; Dark Journey; I Was a Spy; Rome Express) (born Jan. 22, 1893 – died Apr. 3, 1943; age 50). (Conrad Veidt 1929)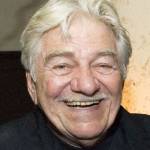 Seymour Cassel
American actor of movies (Minnie and Moskowitz; Valentino; Dick Tracy; Honeymoon in Vegas; Indecent Proposal; Sunburn; Rushmore; Faces; Plain Clothes), TV (12 O'Clock High; Under Suspicion, Good Company; Tracy Takes On…) (born Jan. 22, 1935 – died Apr. 7, 2019; age 84). Seymour Cassel's cause of death is unknown. (Seymour Cassel 2007 Photo: Sagindie)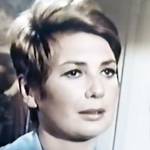 Diana Douglas (nee Diana Love Dill; ex of Kirk Douglas)
American model, actress of TV (Days of Our Lives; Three Steps to Heaven; Capitol; The Paper Chase; The Cowboys) and feature films (The Indian Fighter; Planes, Trains and Automobiles; It Runs in the Family; The Star Chamber), and first wife of Kirk Douglas (born Jan. 22, 1923 – died July 3, 2015; age 92). Mother of Joe Douglas, Michael Douglas. (Diana Douglas 1967 N.Y.P.D.)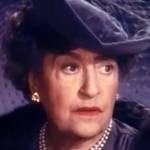 Constance Collier (nee Laura Constance Hardie; married Julian L'Estrange)
English acting coach & actress of stage and movies (The Perils of Pauline; Half a Sinner; Clothes and the Woman; Susan and God; Thunder in the City; An Ideal Husband; The Girl From Manhattan; Kitty; Stage Door; Little Lord Fauntleroy; A Damsel in Distress) (born Jan. 22, 1878 – died Apr. 25, 1955; age 77). Constance Collier died of a heart attack. (Constance Collier 1948 Rope Trailer)
*Images are public domain or Creative Commons licensed & sourced via Wikimedia Commons or Flickr, unless otherwise noted*