October 5th Birthdays
If you were born on October 5th, you share a celebrity birthday with these famous people: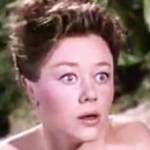 Glynis Johns (married Elliott Arnold; ex of Anthony Fowood)
Tony Award-winning South African-Welsh actress of movies (Miranda; The Sword and the Rose; Mary Poppins; The Court Jester; Papa's Delicate Condition; The Sundowners; An Ideal Husband) and TV (Glynis; Batman; Coming of Age), born October 5, 1923. (Glynis Johns 1954 The Beachcomber Trailer)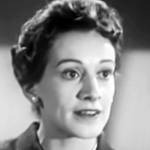 Chase Crosley
American actress of Broadway & television, best known for her roles in 1950-1960s TV soap operas (Faye Bannister on Young Dr. Malone; R.N. Jane Fletcher Hayes on Guiding Light; Ellie Harper Bergman on Search for Tomorrow; Route 66), born October 5, 1929. (Chase Crosley 1960 The New Girl)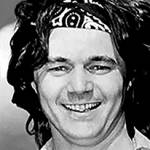 Steve Miller (nee Steven Haworth Miller)

Rock & Roll Hall of Fame American guitarist, singer, and songwriter (Fly Like An Eagle; Abracadabra; Jungle Love; Jet Airliner; Rock'n Me; The Joker; Take the Money and Run; Swingtown; I Want to Make The World Turn Around), born October 5, 1943. (Steve Miller 1977 Photo: David Alexander / Capitol Records)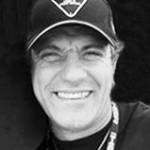 Brian Johnson
English songwriter and lead singer for Rock & Roll Hall of Fame band AC/DC (Back in Black; You Shook Me All Night Long; Hells Bells; Thunderstruck; For Those About to Rock; Moneytalks; Stiff Upper Lip; Heatseeker; Hard as a Rock), born October 5, 1947. (Brian Johnson 2014 Photo: DoctorShroom)
Bob Geldof (nee Robert Frederick Zenon Geldof; ex of Paula Yates)
Irish songwriter (Do They Know It's Christmas; This is the World Calling), guitarist, lead singer of The Boomtown Rats (I Don't Like Mondays; Up All Night), anti-poverty activist, and co-founder of the Live Aid charity event, born October 5, 1951. (Bob Geldof 1987 Photo: Elmar J. Lordemann)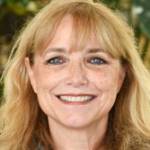 Karen Allen (ex of Kale Browne)
American actress of TV (East of Eden) & films (Marion in Raiders of the Lost Ark; Animal House; Starman; Scrooged; The Sandlot; 'Til There Was You; In the Bedroom; The Perfect Storm; The Glass Menagerie; Animal Behavior), born October 5, 1951. (Karen Allen 2017 Photo: Michele Eve Photography)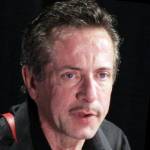 Clive Barker
British artist (Clive Barker, Illustrator), film producer, screenwriter (Candyman films; Hellraiser movies), fantasy and horror novelist (Abarat series; Coldheart Canyon; The Thief of Always; The Damnation Game; The Scarlet Gospels; Galillee), born October 5, 1952. (Clive Barker 2007 Photo: Steven Friederich)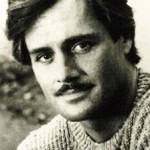 Duncan Regehr
Canadian painter, sculptor & artist, actor of movies & TV (Don Diego de la Vega on Zorro; Matt and Jenny; My Wicked, Wicked Ways; Fast Track; Wizards and Warriors; V; The Last Days of Pompeii; The Monster Squad), born October 5, 1952. (Duncan Regehr Photo: CJ Campion / By Permission of Duncan Regehr)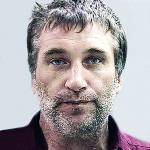 Daniel Baldwin (brother of William, Stephen & Alec Baldwin)
American director, screenwriter, actor & host of radio, TV (Homicide: Life on the Street; World's Dumbest; Cold Case), and movies (Dead on Sight; Bodily Harm; Stealing Candy; Paparazzi; The Wisdom to Know the Difference), born October 5, 1960. (Daniel Baldwin 2006 Photo: Orange County Sheriff's Dept.)
Mario Lemieux ("The Magnificent One"; "Super Mario")
Hockey Hall of Fame Canadian-American NHL centre (Pittsburgh Penguins – 2 Stanley Cups), Calder, Art Ross, Conn Smythe & Hart Trophy winner, 2002 Team Canada Olympic gold, Pittsburgh Penguins co-owner (3 Stanley Cups), born October 5, 1965. (Mario Lemieux Photo: Elaine Sanchez / DoD)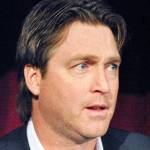 Patrick Roy ("Saint Patrick")
Hockey Hall of Fame Canadian NHL goalie (Montreal Canadiens – 1986 & 1993 Stanley Cup champs; Colorado Avalanche – 1996 & 2001 Stanley Cup Champs), 1985 Calder Cup and 3x Vezina, Jennings, & Conn Smythe Trophy winner, born October 5, 1965. (Patrick Roy 2010 Photo: Antoine Letarte) 
Guy Pearce (partner of Carice Anouk van Houten)
English-Australian actor of TV (Mike Young on Neighbours; Rob McGregor on Snowy River: The McGregor Saga; Mare of Easttown) & films (Memento; The Count of Monte Cristo; The Time Machine; The King's Speech; The Hurt Locker; Iron Man 3), born October 5, 1967. (Guy Pearce 2011 Photo: Angela George)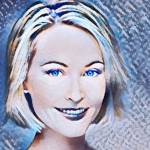 Josie Bissett (nee Jolyn Christine Heutmaker; ex of Rob Estes)
American model, actress of TV (Jane Andrews-Mancini on Melrose Place; Valerie on The Hogan Family; Kathleen Bowman on The Secret Life of the American Teenager) & films (The Doors; Book of Love; Mikey; Hitcher in the Dark), born October 5, 1970. (Josie Bissett c. 1990s Painting: A. Hamilton)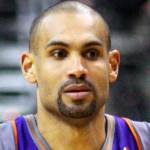 Grant Hill
Naismith Memorial Basketball Hall of Fame NBA forward (Detroit Pistons – 1995 NBA Co-Rookie of the Year; Orlando Magic; Phoenix Suns; Los Angeles Clippers), 7-time NBA All-Star, and co-owner of the Atlanta Hawks, born October 5, 1972. (Grant Hill 2007 Photo: Keith Allison from Baltimore, USA)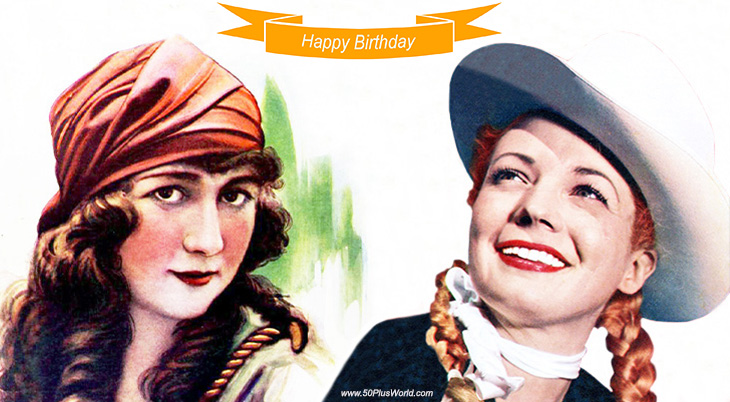 (Mary Fuller 1915: Seymour Marcus / Floyd | Gail Davis 1954)
Happy Birthday to everyone celebrating their birthday on October 5th!
Remember These October 5th Famous Birthdays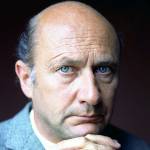 Donald Pleasence

English character actor of stage, TV & movies (You Only Live Twice; Escape From New York; The Great Escape; Escape to Witch Mountain; The Hallelujah Trail; Fantastic Voyage; Kidnapped; Prince of Darkness; Telefon) (born Oct. 5, 1919 – died Feb. 2, 1995; age 75). Donald Pleasence died after heart valve replacement surgery. (Donald Pleasence 1973 Photo: Allan Warren)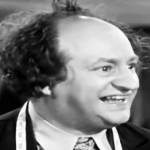 Larry Fine (nee Louis Feinberg)

American comedian, violinist and actor with The Three Stooges on stage, TV (The New 3 Stooges), & in movies (Soup to Nuts; Swing Parade of 1946; Time Out for Rhythm; The Three Stooges in Orbit; Snow White and the Three Stooges) (born Oct. 5, 1902 – died Jan. 24, 1975; age 72). Larry Fine had a career-ending stroke in 1970. (Larry Fine 1947 Sing a Song of Six Pants)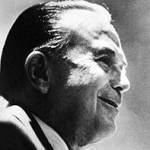 Ray Kroc (nee Raymond Albert Kroc)
American businessman (San Diego Padres owner), philanthropist (Ronald McDonald House) and pioneering franchise entrepreneur (the first franchised McDonald's restaurant; operations standardization; single-franchise sales; national expansion) (born Oct. 5, 1902 – died Jan. 14, 1984; age 81). Ray Kroc died of heart failure. (Ray Kroc 1976 Photo)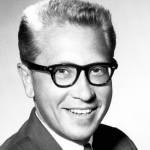 Allen Ludden (nee Allen Packard Ellsworth; married Betty White)
American TV game show panelist & host (Password All-Stars; Password Plus; Allen Ludden's Gallery; On the Carousel; The General Electric College Bowl; Win With The Stars; What's My Line?; Match Game; It Takes Two), teen advisor of books & radio (born Oct. 5, 1917 – died June 9, 1981; age 63). Allen Ludden died of stomach cancer. (Allen Ludden 1961 Photo: CBS TV)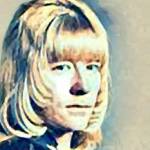 Brian Connolly (nee Andrew David Scott)
Scottish lead singer-songwriter of Brit glam-rock band Sweet (The Ballroom Blitz; Fox on the Run; Little Willy; Action; Love is Like Oxygen; Block Buster!; Co-Co; Wig-Wam Bam; Funny Funny; Hell Raiser; The Six Teens; The Lies in Your Eyes) (born Oct. 5, 1945 – died Feb. 9, 1997; age 51). Brian Connolly died of multiple heart attacks, liver & kidney failure. (Brian Connolly c. 1970s Painting)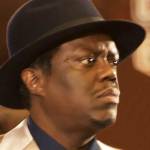 Bernie Mac (nee Bernard Jeffry McCullough)
American stand-up comedian and actor of stage, TV (The Bernie Mac Show; Moesha), and movies (Ocean's Eleven; Charlie's Angels: Full Throttle; Mr. 3000; Old Dogs; Life; Soul Men; Bad Santa; Transformers; Get on the Bus; B*A*P*S ) (born Oct. 5, 1957 – died Aug. 9, 2008; age 50). Bernie Mac died of pneumonia complications. (Bernie Mac 2008 Photo: J. Corey Griffin)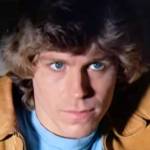 Jeff Conaway (nee Jeffrey Charles William Michael Conaway)
American singer-actor of stage, TV (Bobby Wheeler on Taxi; Zack Allan on Babylon 5; Mick on The Bold and the Beautiful; Berrenger's; Wizards and Warriors) & films (Grease; Covergirl; The Patriot; Ghost Writer) (born Oct. 5, 1950 – died May 27, 2011; age 60). Ex brother-in-law of Olivia Newton-John. Jeff Conaway died of pneumonia. (Jeff Conaway 1974 Movin' On)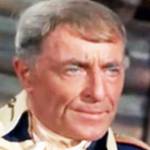 John Hoyt (nee John McArthur Hoysradt)

American actor of stage, TV (Grandpa on Gimme a Break!; Hogan's Heroes; The Virginian; Return to Peyton Place; Leave it to Beaver; Perry Mason; Zane Grey Theater) and movies (God is My Partner; The Glass Cage; Sealed Verdict; Trapped; Moonfleet; O.S.S.; Spartacus) (born Oct. 5, 1905 – died Sept. 15, 1991; age 85). John Hoyt died of lung cancer. (John Hoyt 1966 Daniel Boone) 
Peter Brown (nee Pierre Lynn de Lappe; ex of Diane Jergens)
American actor of TV (Deputy Johnny McKay on Lawman; Chad Cooper on Laredo; The Bold and the Beautiful; Days of Our Lives; The Young and the Restless; Loving; One Life to Live) and movies (Summer Magic; Kitten With a Whip) (born Oct. 5, 1935 – died Mar. 21, 2016; age 80). Peter Brown died of Parkinson's Disease complications. (Peter Brown 1971 Dan August)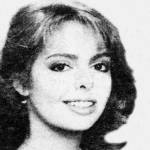 Shell Kepler (nee Michelle Alaine Kepler)
American singer, actress of television (Nurse Amy Vining on General Hospital [& Port Charles] from 1979-2002, & It's Gary Shandling's Show; Three's Company; CHiPs), films, and Home Shopping Club clothing entrepreneur (Lacy Afternoon) (born Oct. 5, 1958 – died Feb. 1, 2008; age 49). Shell Kepler died of kidney failure. (Shell Kepler c. 1980)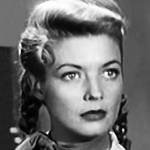 Gail Davis (nee Betty Jeanne Grayson; ex-lover of Gene Autry)
American actress of TV (Annie Oakley; The Gene Autry Show; The Lone Ranger; Death Valley Days; The Cisco Kid) and western movies (Texans Never Cry; Silver Canyon; The Far Frontier; West of Wyoming; Blue Canadian Rockies; On Top of Old Smoky; Trail of the Rustler; Six Gun Mesa; The Far Frontier) (born Oct. 5, 1925 – died Mar. 15, 1997; age 71). (Gail Davis 1955 Annie Oakley)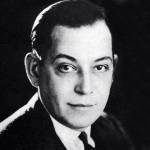 Carter DeHaven (nee Francis O'Callaghan; ex of Flora Parker DeHaven)
American director, writer, & actor of TV (Johnny Ringo; The Donna Reed Show; Tombstone Territory), sound & silent films (The Great Dictator; Marry the Poor Girl; The Thoroughbred; Timothy Dobbs, That's Me; My Lady Friends; Girl From the West; The Girl in the Taxi) (born Oct. 5, 1886 – died July 20, 1977; age 90). Father of Gloria DeHaven. (Carter DeHaven 1924 Photo: Grenbeau)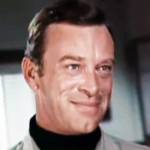 Skip Homeier (nee George Vincent Homeier; aka Skippy Homeier)
American actor of radio, films (Tomorrow, the World!; Arthur Takes Over; The Ghost and Mr. Chicken; The Gunfighter; Day of the Badman), and TV (Dan Raven; The Interns; The Virginian; Star Trek; Combat!; Barnaby Jones; Rawhide; The Bionic Woman; Perry Mason; Climax!) (born Oct. 5, 1930 – died June 25, 2017; age 86). Skip Homeier died of spinal myelopathy. (Skip Homeier 1969 Lassie)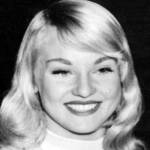 Diane Cilento (ex of Sean Connery; mother of Jason Connery)
Australian movie actress (Tom Jones; The Agony and the Ecstasy; Hombre; The Truth About Women; Paradise Lagoon / The Admirable Crichton; The Truth About Women; Duet for Four; Jet Storm; The Tiger Lily; Hitler: The Last Ten Days; I Thank a Fool) (born Oct. 5, 1933 – died Oct. 6, 2011; age 78). Diane Cilento died of liver cancer. (Diane Cilento c. 1955 Photo: State Library of Queensland)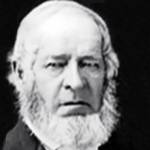 Alexander Keith
Scottish-Canadian founder of Alexander Keith's Brewery (spruce beer, porter, ales, etc.), business executive (Bank of Nova Scotia; Halifax Gas, Light, and Water Company; Halifax Fire Insurance Company), politician (Halifax Mayor; Legislative Council of Nova Scotia President) (born Oct. 5, 1795 – died Dec. 14, 1873; age 78). (Alexander Keith c. 1860s-1873)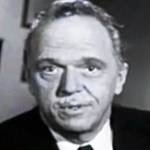 Joshua Logan (nee Joshua Lockwood Logan III; married Nedda Harrigan)
Tony & Pulitzer Prize-winning American film & Broadway producer, writer and director (Mister Roberts; South Pacific; Fanny; Annie Get Your Gun; Picnic; The World of Suzie Wong; Happy Birthday; Bus Stop; Sayonara; Ensign Pulver; Camelot; Paint Your Wagon; Higher and Higher) (born Oct. 5, 1908 – died July 12, 1988; age 79). Ex of Barbara O'Neil. (Josh Logan 1960 Tall Story Trailer)
Leyland Hodgson (aka Leland Hodgson)
English actor of stage and films (Black Beauty; Under Nevada Skies; Bedlam; Enter Arsene Lupin; The Invisible Man's Revenge; Sherlock Holmes and the Voice of Terror; The Eagle and the Hawk; Escape from Hong Kong; Scotland Yard) (born Oct. 5, 1892 – died Mar. 16, 1949; age 56). Leyland Hodgson died of a heart attack. (Leyland Hodgson 1939 Mr. Moto's Last Warning)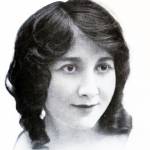 Mary Fuller (nee Mary Claire Fuller; aka Claire Fuller; "The Edison Girl")
American actress of stage, early silent film scenarist & star (Frankenstein; The House of the Seven Gables; Public Be Damned; Jean the Match-Maker; Under Southern Skies; Dolly of the Dailies; Who Will Marry Mary?; What Happened to Mary; A Woodland Paradise; The Scarlet Mark) (born Oct. 5, 1888 – died Dec. 9, 1973; age 85). (Mary Fuller 1914 Photo: Edison / Motion Picture Magazine)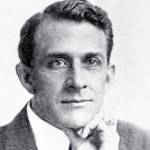 George Irving
American silent film director (Raffles, the Amateur Cracksman) & actor (The Poor Millionaire; The Oil Raider; Border Cafe; Coquette; Pursued; Navy Born; The Mandarin Mystery; Bringing Up Baby; The Naughty Flirt; Young Desire; Captain January; Two Flaming Youths; Wanderer of the Wasteland; Runaway Girls) (born Oct. 5, 1874 – died Sept. 11, 1961; age 86). (George Irving 1916)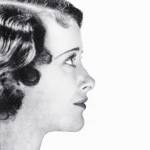 Kathryn Crawford  (nee Kathryn Moran; aka Katherine Crawford)
American actress of stage & films (Modern Love; Red Hot Rhythm; King of the Rodeo; Skyway; Safety in Numbers; The Climax; Flying High; The Concentratin' Kid; Mountain Justice; King of Jazz; New Morals for Old; Emma; The Kid's Clever; Senor Americano; Hide-Out) (born Oct. 5, 1908 – died Dec. 7, 1980; age 72). Kathryn Crawford died of cancer. (Kathryn Crawford 1932: C. S. Bull)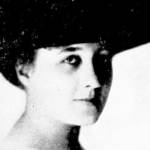 Louise Dresser (nee Louise Josephine Kerlin; ex of Jack Norworth)
American actress of stage, silent movies (A Ship Comes In; The Fog; Prodigal Daughters; The Eagle; The Goose Woman; Broken Hearts of Hollywood; Mr. Wu; Padlocked; Gigolo), & 1930s films (David Harum; A Girl of the Limberlost; Caught; The Scarlet Empress; Mammy; Lightnin'; This Mad World) (born Oct. 5, 1878 – died Apr. 24, 1965; age 85). (Louise Dresser 1911: The Billboard)
David L. Loew (nee David Leonard Loew)
Twin brother of Arthur Marcus Loew, son of MGM co-founder Marcus Loew, and feature film producer (When's Your Birthday?; Riding on Air; Fit for a King; Wide Open Faces; The Gladiator; So Ends Our Night; The Southerner; A Night in Casablanca; The Private Affairs of Bel Ami; Flirting With Fate), (born Oct. 5, 1897 – d. Mar. 25, 1973; age 75). (David L. Loew 1924 Photo: N.V.A. Souvenir)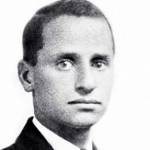 Arthur Marcus Loew
Twin brother of David Leonard Loew & son of Marcus Loew, MGM co-founder; married Paramount Pictures co-founder Adolph Zukor's daughter Mildred; Loew's Inc. President (theatre acquisitions & sales); movie producer (The Search; Teresa), WWI Navy vet & WWII Army Major (born Oct. 5, 1897 – d. Sept. 6, 1977; age 79). (Arthur M. Loew 1924 Photo: N.V.A. Souvenir)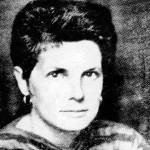 Louise Fitzhugh
Emmy Award-winning American artist, award-winning children's book author & illustrator (Suzuki Beane; I Am Five; Bang, Bang, You're Dead; I Am Four; I Am Three), young adult fiction novelist (Harriet the Spy; The Long Secret; Sport; Nobody's Family is Going to Change) (born Oct. 5, 1928 – died Nov. 19, 1974). Louise Fitzhugh died of a brain aneurysm. (Louise Fitzhugh 1961)
*Images are public domain or Creative Commons licensed & sourced via Wikimedia Commons, Vimeo, YouTube, or Flickr, unless otherwise noted*