October 5th Birthdays
If you were born on October 5th, you share a birthday with these famous people: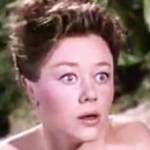 Glynis Johns is 96
Tony Award-winning retired South African-Welsh actress of movies (Miranda; The Sword and the Rose; Mary Poppins; The Court Jester; Papa's Delicate Condition; The Sundowners; An Ideal Husband) and TV (Glynis; Batman; Coming of Age), born October 5, 1923. (Glynis Johns 1954 The Beachcomber Trailer)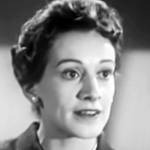 Chase Crosley is 90
American actress of television, best known for her roles in 1950-1960s TV soap operas (Faye Bannister on Young Dr. Malone; R.N. Jane Fletcher Hayes on Guiding Light; Ellie Harper Bergman on Search for Tomorrow; Route 66), born October 5, 1929. (Chase Crosley 1960 The New Girl)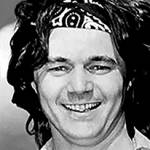 Steve Miller is 76 (nee Steven Haworth Miller)

Rock & Roll Hall of Fame American guitarist, singer, songwriter (Fly Like An Eagle; Abracadabra; Jungle Love; Jet Airliner; Rock'n Me; The Joker; Take the Money and Run; Swingtown), and septuagenarian born October 5, 1943. (Steve Miller 1977 Photo: David Alexander / Capitol Records)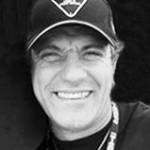 Brian Johnson is 72
English septuagenarian, songwriter, & lead singer for Rock & Roll Hall of Fame band AC/DC (Back in Black; You Shook Me All Night Long; Hells Bells; Thunderstruck; For Those About to Rock; Moneytalks; Stiff Upper Lip), born October 5, 1947. (Brian Johnson 2014 Photo: DoctorShroom)
Bob Geldof is 68 (nee Robert Frederick Zenon Geldof)
Irish songwriter (Do They Know It's Christmas; This is the World Calling), guitarist, lead singer of The Boomtown Rats (I Don't Like Mondays; Up All Night), anti-poverty activist, co-founder of the Live Aid charity event, and senior, born October 5, 1951. (Bob Geldof 1987 Photo: Elmar J. Lordemann)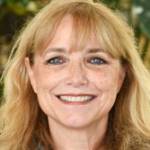 Karen Allen is 68
American senior, actress of stage, TV & movies (Marion in Raiders of the Lost Ark films; Animal House; Starman; Scrooged; The Sandlot; 'Til There Was You; In the Bedroom; The Perfect Storm; The Glass Menagerie; Animal Behavior), born October 5, 1951. (Karen Allen 2017 Photo: Michele Eve Photography)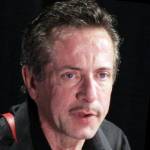 Clive Barker is 67
British artist (Clive Barker, Illustrator), film producer, screenwriter (Candyman films; Hellraiser movies), fantasy and horror novelist (Abarat series; Coldheart Canyon; The Thief of Always; The Damnation Game; The Scarlet Gospels; Galillee), born October 5, 1952. (Clive Barker 2007 Photo: Steven Friederich)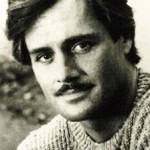 Duncan Regehr is 67
Canadian senior, painter, sculptor & artist, actor of movies & TV (Don Diego de la Vega on Zorro; Matt and Jenny; My Wicked, Wicked Ways; Fast Track; Wizards and Warriors; V; The Last Days of Pompeii) born October 5, 1952. (Duncan Regehr Photo: CJ Campion / By Permission of Duncan Regehr)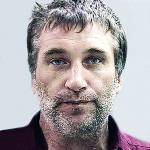 Daniel Baldwin is 59
American 55+ director, screenwriter, actor & host of radio, TV (Homicide: Life on the Street; World's Dumbest; Cold Case), and movies (Dead on Sight; Bodily Harm; Stealing Candy; Paparazzi; The Wisdom to Know the Difference) born October 5, 1960. (Daniel Baldwin 2006 Photo: Orange County Sheriff's Dept.)
Mario Lemieux is 54 ("The Magnificent One"; "Super Mario")
Hockey Hall of Fame 50+ Canadian-American NHL centre (Pittsburgh Penguins – 2 Stanley Cups), Calder, Art Ross, Conn Smythe & Hart Trophies, 2002 Team Canada Olympic gold, Pittsburgh Penguins co-owner (3 Stanley Cups), born October 5, 1965. (Mario Lemieux Photo: Elaine Sanchez / DoD)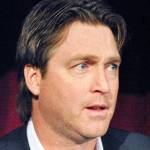 Patrick Roy is 54 ("Saint Patrick")
Hockey Hall of Fame 50+ Canadian NHL goalie (Montreal Canadiens – 1986 & 1993 Stanley Cup champs; Colorado Avalanche – 1996 & 2001 Stanley Cup Champs), 1985 Calder Cup and 3x Vezina, Jennings, & Conn Smythe Trophy winner, born October 5, 1965. (Patrick Roy 2010 Photo: Antoine Letarte) 
Guy Pearce is 52
Fifty-plus English-Australian actor of TV (Mike Young on Neighbours; Rob McGregor on Snowy River: The McGregor Saga), and movies (Memento; The Count of Monte Cristo; The Time Machine; The King's Speech; The Hurt Locker; Iron Man 3), born October 5, 1967. (Guy Pearce 2011 Photo: Angela George)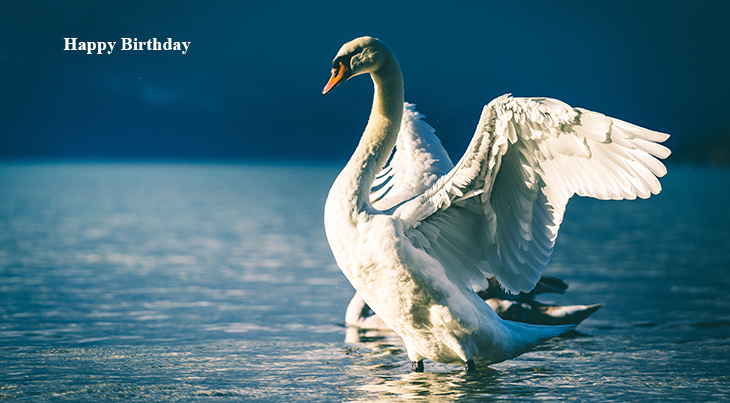 (White Swan Photo: Raphael Schaller via Unsplash)
Happy Birthday to everyone celebrating their birthday on October 5th!
And remembering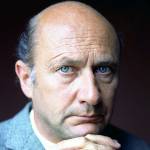 Donald Pleasence

English character actor of stage, TV & movies (You Only Live Twice; Escape From New York; The Great Escape; Escape to Witch Mountain; The Hallelujah Trail; Fantastic Voyage; Kidnapped; Prince of Darkness; Telefon) (born Oct. 5, 1919 – died Feb. 2, 1995; age 75). Donald Pleasence died after heart valve replacement surgery. (Donald Pleasence 1973 Photo: Allan Warren)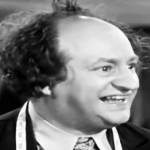 Larry Fine (nee Louis Feinberg)

American comedian, violinist and actor with The Three Stooges on stage, TV (The New 3 Stooges), & in movies (Soup to Nuts; Swing Parade of 1946; Time Out for Rhythm; The Three Stooges in Orbit; Snow White and the Three Stooges) (born Oct. 5, 1902 – died Jan. 24, 1975; age 72). Larry Fine had a career-ending stroke in 1970. (Larry Fine 1947 Sing a Song of Six Pants)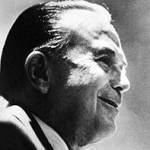 Ray Kroc (nee Raymond Albert Kroc)
American businessman (San Diego Padres owner), philanthropist (Ronald McDonald House) and pioneering franchise entrepreneur (the first franchised McDonald's restaurant; operations standardization; single-franchise sales; national expansion) (born Oct. 5, 1902 – died Jan. 14, 1984; age 81). Ray Kroc died of heart failure. (Ray Kroc 1976 Photo)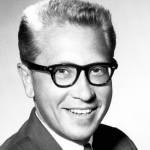 Allen Ludden (nee Allen Packard Ellsworth)
American TV game show panelist & host (Password All-Stars; Password Plus; Allen Ludden's Gallery; On the Carousel; The General Electric College Bowl; Win With The Stars; What's My Line?; Match Game; It Takes Two), teen advisor of books & radio (born Oct. 5, 1917 – died June 9, 1981; age 63). Allen Ludden died of stomach cancer. (Allen Ludden 1961 Photo: CBS TV)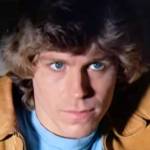 Jeff Conaway (nee Jeffrey Charles William Michael Conaway)
American singer-actor of stage, TV (Bobby Wheeler on Taxi; Zack Allan on Babylon 5; Mick Savage on The Bold and the Beautiful; Wizards and Warriors; Berrenger's) and movies (Grease; Covergirl; The Patriot; Ghost Writer; The Banker; The Sleeping Car) (born Oct. 5, 1950 – died May 27, 2011; age 60). Jeff Conaway died of pneumonia. (Jeff Conaway 1974 Movin' On)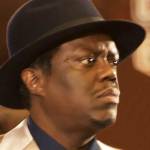 Bernie Mac (nee Bernard Jeffry McCullough)
American stand-up comedian and actor of stage, TV (The Bernie Mac Show; Moesha), and movies (Ocean's Eleven; Charlie's Angels: Full Throttle; Mr. 3000; Old Dogs; Life; Soul Men; Bad Santa; Transformers; Get on the Bus; B*A*P*S ) (born Oct. 5, 1957 – died Aug. 9, 2008; age 50). Bernie Mac died of pneumonia complications. (Bernie Mac 2008 Photo: J. Corey Griffin)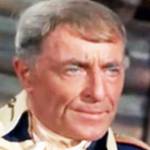 John Hoyt (nee John McArthur Hoysradt)

American actor of stage, TV (Grandpa on Gimme a Break!; Hogan's Heroes; The Virginian; Return to Peyton Place; Leave it to Beaver; Perry Mason; Zane Grey Theater) and movies (God is My Partner; The Glass Cage; Sealed Verdict; Trapped; Moonfleet; O.S.S.; Spartacus) (born Oct. 5, 1905 – died Sept. 15, 1991; age 85). John Hoyt died of lung cancer. (John Hoyt 1966 Daniel Boone) 
Peter Brown (nee Pierre Lind de Lappe)
American actor of TV (Deputy Johnny McKay on Lawman; Chad Cooper on Laredo; The Bold and the Beautiful; Days of Our Lives; The Young and the Restless; Loving; One Life to Live) and movies (Summer Magic; Kitten With a Whip) (born Oct. 5, 1935 – died Mar. 21, 2016; age 80). Peter Brown died of Parkinson's Disease complications. (Peter Brown 1971 Dan August)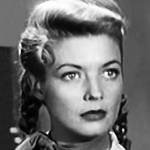 Gail Davis (nee Betty Jeanne Grayson)
American actress of TV (Annie Oakley; The Gene Autry Show; The Lone Ranger; Death Valley Days; The Cisco Kid) and western movies (Texans Never Cry; Silver Canyon; The Far Frontier; West of Wyoming; Blue Canadian Rockies; On Top of Old Smoky; Trail of the Rustlers) (born Oct. 5, 1925 – died Mar. 15, 1997; age 71). Gail Davis died of cancer. (Gail Davis 1955 Annie Oakley)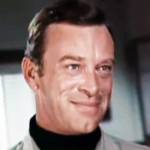 Skip Homeier (nee George Vincent Homeier; aka Skippy Homeier)
American actor of radio, films (Tomorrow, the World!; Arthur Takes Over; The Ghost and Mr. Chicken; The Gunfighter; Day of the Badman), and TV (Dan Raven; The Interns; The Virginian; Star Trek; Combat!; Barnaby Jones; Rawhide; The Bionic Woman; Perry Mason; Climax!) (born Oct. 5, 1930 – died June 25, 2017; age 86). Skip Homeier died of spinal myelopathy. (Skip Homeier 1969 Lassie)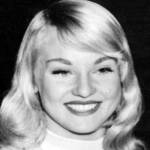 Diane Cilento
Australian movie actress (Tom Jones; The Agony and the Ecstasy; Hombre; The Truth About Women; Paradise Lagoon / The Admirable Crichton; The Truth About Women; Duet for Four; Jet Storm; The Tiger Lily; Hitler: The Last Ten Days; I Thank a Fool) (born Oct. 5, 1933 – died Oct. 6, 2011; age 78). Diane Cilento died of liver cancer. (Diane Cilento c. 1955 Photo: State Library of Queensland)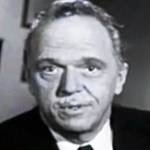 Josh Logan (nee Joshua Logan)
Tony Award and Pulitzer Prize-winning American producer, writer and director of stage & movies (Mister Roberts; South Pacific; Fanny; Annie Get Your Gun; Picnic; The World of Suzie Wong; Happy Birthday; Bus Stop; Sayonara; Ensign Pulver; Camelot; Paint Your Wagon) (born Oct. 5, 1908 – died July 12, 1988; age 79). Josh Logan died of progressive supranuclear palsy. (Josh Logan 1960 Tall Story Trailer)
Leyland Hodgson (aka Leland Hodgson)
English character actor of stage and movies (Black Beauty; Under Nevada Skies; Bedlam; Enter Arsene Lupin; The Invisible Man's Revenge; Sherlock Holmes and the Voice of Terror;The Eagle and the Hawk; Escape from Hong Kong; Scotland Yard) (born Oct. 5, 1892 – died Mar. 16, 1949; age 56). Leyland Hodgson died of a heart attack. (Leyland Hodgson 1939 Mr. Moto's Last Warning)
*Images are public domain or Creative Commons licensed & sourced via Wikimedia Commons, Vimeo, YouTube, or Flickr, unless otherwise noted*