March 21st Birthdays
If you were born on March 21st you share a birthday with these famous people: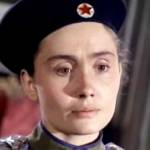 Kathleen Widdoes is 81 (nee Kathleen Effie Widdoes)

American actress of stage, TV (Emma Snyder on As The World Turns; Jill Malone on Young Doctor Malone; Rose Perrini on Another World; Una MacCurtain on Ryan's Hope; Oz), film (Petulia; The Sea Gull; Without a Trace; The Mephisto Waltz; The Group), born March 21, 1939. (Kathleen Widdoes 1966 12 O'Clock High)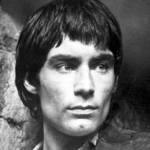 Timothy Dalton is 73
Welsh actor of stage, movies (The Living Daylights; Licence to Kill; The Rocketeer; The Lion in Winter; Cromwell; Wuthering Heights; Agatha; Flash Gordon; The Tourist) and TV (Jane Eyre; Mistral's Daughter; Scarlett; Chuck), born March 21, 1946. (Timothy Dalton 1970 Wuthering Heights Photo: APWirephoto)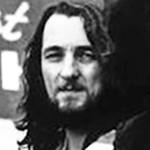 Roger Hodgson is 70 (nee Charles Roger Pomfret Hodgson)

English singer, songwriter and musician, co-founder of Supertramp (The Logical Song; Breakfast in America; Bloody Well Right; Give a Little Bit; Dreamer; Goodbye Stranger; Take the Long Way Home; It's Raining Again; My Kind of Lady), and senior born March 21, 1950. (Roger Hodgson 1979 Photo: A& M Records)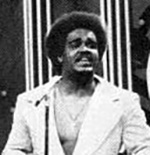 Russell Thompkins Jr. is 69
American tenor & falsetto soul singer, original lead vocalist for the Stylistics (You Make Me Feel Brand New; Betcha by Golly, Wow; Break Up to Make Up; You Are Everything; I'm Stone in Love with You; People Make the World Go Round ), born March 21, 1951. (Russell Thompkins Jr. 1974 Soul Train Photo: Billboard Ad)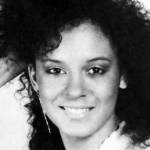 Sabrina le Beauf is 62 (nee Sabrina Marie LeBeauf)
Sixty-plus American host & actress of stage, TV (Sondra Huxtable on The Cosby Show; Norma Bindlebeep on Fatherhood; Star Trek: The Next Generation; Homes With Style), movies (The Stalker Within), and interior designer born March 21, 1958. (Sabrina le Beauf 1987 The Cosby Show Photo: NBC)
Gary Oldman is 62
Academy Award Award-winning 60+ English movie actor (Darkest Hour; Batman Begins & Batman movies; Tinker Tailor Soldier Spy; JFK; The Fifth Element; Sid and Nancy; Harry Potter films; Romeo is Bleeding; Dawn of the Planet of the Apes; Hannibal), born March 21, 1958. (Gary Oldman 2011 Photo: Sam Hughes)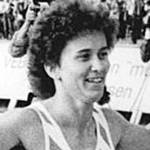 Marlies Göhr is 62 (nee Marlies Oelsner)
60+ German 100m sprinter, 1983 World Championship winner, & 4-time Olympic medalist (1976 Montreal relay gold; 1980 Moscow relay gold & 100m silver; 1988 Seoul relay silver), born March 21, 1958. (Marlies Göhr 1977 Photo: Bundesarchiv, Bild 183-1984-0602-003 / CC-BY-SA 3.0)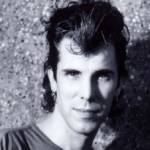 Slim Jim Phantom is 59 (nee James McDonnell)
American rockabilly musician, founding member & drummer of the Stray Cats (Stray Cat Strut; [She's] Sexy + 17; Rock This Town; Runaway Boys; I Won't Stand in Your Way; Gonna Ball; Built for Speed; Rumble in Brixton) born March 21, 1961. (Slim Jim Phantom 1990s Stray Cats Photo: goro memo)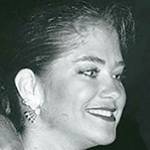 Kassie DePaiva is 59 (nee Katherine Virginia Wesley)
American singer & actress of stage, movies, and TV (Blair Cramer Manning McBain on One Life to Live & General Hospital; Eve Donovan Larson Kiriakis on Days of Our Lives; Chelsea Reardon on Guiding Light), born March 21, 1961. (Kassie Wesley De Paiva 1987 Photo: Sterling's Magazines)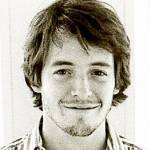 Matthew Broderick is 58
Tony Award-winning American actor of stage (Brighton Beach Memoirs), TV, and film (WarGames; Ferris Bueller's Day Off; The Producers; Inspector Gadget; Biloxi Blues; The Freshman;  The Cable Guy; Addicted to Love; Election; Glory), born March 21, 1962. (Matthew Broderick 1986 Photo: Towpilot)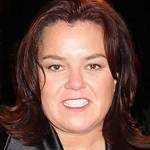 Rosie O'Donnell  is 58 (nee Roseann O'Donnell)
American comedian, actress & host of stage, TV (The Rosie O'Donnell Show; The View; Curb Your Enthusiasm; The Rosie Show) and movies (A League of Their Own; The Flintstones; Now and Then; Another Stakeout; Sleepless in Seattle), born March 21, 1962. (Rosie O'Donnell 2006 Photo: Jason Paul Smith)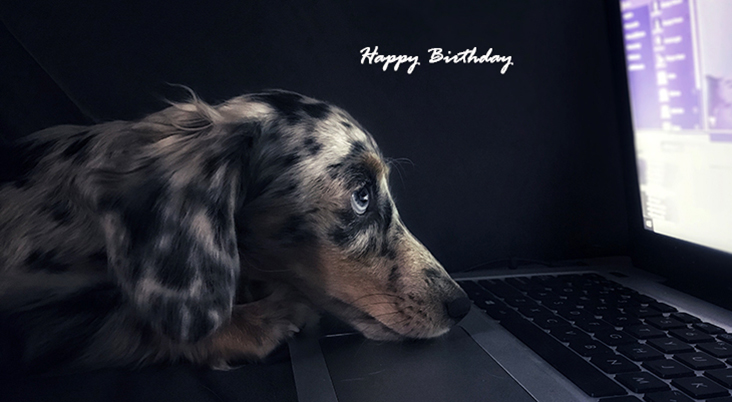 (Dachshund Puppy Photo: Kyle Hanson via Unsplash)
Happy Birthday to everyone celebrating their birthday on March 21st!
And remembering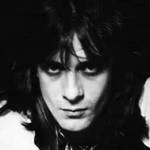 Eddie Money (nee Edward Joseph Mahoney)
American musician, singer-songwriter (Baby Hold On; Think I'm in Love; Two Tickets to Paradise; Take Me Home Tonight; I Wanna Go Back; Endless Nights; Walk on Water; Peace in Our Time), and film score composer (Kuffs; Hardball) (born Mar. 21, 1949 – died Sept. 13, 2019; age 70). Eddie Money died of esophageal cancer. (Eddie Money 2000s Photo: EddieMoney.com)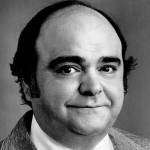 James Coco
American singer-actor of stage, TV (Calucci's Department; The Dumplings; Guiding Light; The Edge of Night) and movies (Only When I Laugh; The Wild Party; A New Leaf; Man of La Mancha; Murder By Death; The Cheap Detective; Wholly Moses!) (born Mar. 21, 1930 – died Feb. 25, 1987; age 56). James Coco died of a heart attack. (James Coco 1973 Calucci's Department Photo: CBS TV)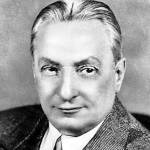 Florenz Ziegfeld (nee Florenz Edward Ziegfeld Jr.)
American Theatre Hall of Fame Broadway impresario, producer of the annual Ziegfeld Follies (1907-1931) & stage extravaganzas (A Parisian Model; Rio Rita; Miss Innocence; A Parlor Match), and founder of the Ziegfeld Theatre on Broadway in 1927 (born Mar. 21, 1867 – died July 22, 1932; age 65). Florenz Ziegfeld died of pleurisy. (Florenz Ziegfeld 1920s Photo)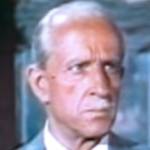 Jonathan Hale (nee Jonathan Hatley)
Canadian character actor of TV and movies (The Steel Trap; Strange Alibi; Mr. Dithers in Blondie films; Inspector Fernack in The Saint movies; Flight Lieutenant; Insurance Investigator; Strangers on a Train; Rocky; Federal Agent at Large; Scandal Sheet; The Judge) (born Mar. 21, 1891 – died Feb. 28, 1966; age 74). Jonathan Hall killed himself by gunshot. (Jonathan Hale 1953 Kansas Pacific)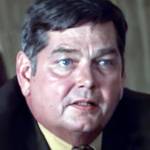 Logan Ramsey (nee Logan Carlisle Ramsey Jr.)
American actor of stage, TV (The Edge of Night; Mission: Impossible; Quincy M.E.; Blind Ambition; Mannix; Knight Rider; Route 66; Alias Smith and Jones; It Takes a Thief; Here Come the Brides) & movies (The Hoodlum Priest; Any Which Way You Can) (born Mar. 21, 1921 – died June 26, 2000; age 79). Logan Ramsey died of a heart attack. (Logan Ramsey 1975 Cornbread, Earl and Me)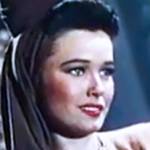 Lois Collier (nee Madelyn Earle Jones)
American actress of TV (Mary Wesley on Boston Blackie; Dick Tracy) and movies (Girl on the Spot; Arthur Takes Over; The Crimson Canary; Penthouse Rhythm; Wild Beauty; She's For Me; Jungle Queen; Outlaws of Cherokee Trail; Miss Mink of 1949) born Mar. 21, 1919 – died Oct. 27, 1999; age 80). Lois Collier died of Alzheimer's Disease. (Lois Collier 1944 Cobra Woman Trailer)
*Images are public domain or Creative Commons licensed & sourced via Wikimedia Commons, Vimeo, or Flickr, unless otherwise noted*