March 21st Birthdays
If you were born on March 21st you share a celebrity birthday with these famous people: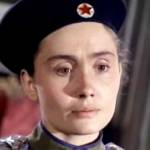 Kathleen Widdoes is 84 (nee Kathleen Effie Widdoes; ex of Richard Jordan)

American actress of TV (Emma Snyder on As The World Turns; Jill Malone on Young Doctor Malone; Rose Perrini on Another World; Una MacCurtain on Ryan's Hope; Oz) and films (Petulia; The Sea Gull; Without a Trace; The Mephisto Waltz), born March 21, 1939. (Kathleen Widdoes 1966 12 O'Clock High)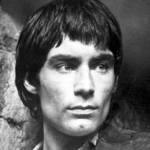 Timothy Dalton is 77 (ex of Vanessa Redgrave, Oksana Grigorieva)
Welsh actor of films (The Living Daylights; Licence to Kill; The Rocketeer; The Lion in Winter; Cromwell; Wuthering Heights; Agatha; Flash Gordon; The Tourist) & TV (Jane Eyre; Mistral's Daughter; Scarlett; Penny Dreadful), born March 21, 1946. (Timothy Dalton 1970 Wuthering Heights Photo: APWirephoto)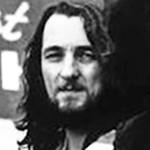 Roger Hodgson is 73 (nee Charles Roger Pomfret Hodgson)

English singer, songwriter, and musician, co-founder of Supertramp (The Logical Song; Breakfast in America; Bloody Well Right; Give a Little Bit; Dreamer; Goodbye Stranger; Take the Long Way Home; It's Raining Again; My Kind of Lady), born March 21, 1950. (Roger Hodgson 1979 Photo: A& M Records)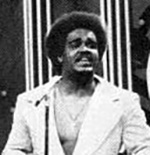 Russell Thompkins Jr. is 72
American tenor & falsetto soul singer, lead vocalist for the Stylistics (You Make Me Feel Brand New; Betcha by Golly, Wow; Break Up to Make Up; You Are Everything; I'm Stone in Love with You; People Make the World Go Round), born March 21, 1951. (Russell Thompkins Jr. 1974 Soul Train Photo: Billboard Ad)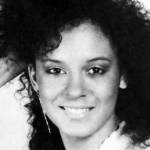 Sabrina le Beauf is 65 (nee Sabrina Marie LeBeauf)
American host & actress of stage, TV (Sondra Huxtable on The Cosby Show; Norma Bindlebeep on Fatherhood; Star Trek: The Next Generation; Homes With Style), movies (The Stalker Within), and interior designer born March 21, 1958. (Sabrina le Beauf 1987 The Cosby Show Photo: NBC)
Gary Oldman is 65 (ex of Uma Thurman, Lesley Manville)
Academy Award Award-winning English movie actor (Darkest Hour; Batman Begins & Batman movies; Tinker Tailor Soldier Spy; JFK; The Fifth Element; Sid and Nancy; Harry Potter films; Romeo is Bleeding; Dawn of the Planet of the Apes), born March 21, 1958. (Gary Oldman 2011 Photo: Sam Hughes)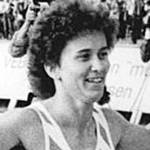 Marlies Göhr is 65 (nee Marlies Oelsner)
German 100 metre sprinter, 1983 World Championship winner, & 4-time Olympic medalist (1976 Montreal relay gold; 1980 Moscow relay gold & 100m silver; 1988 Seoul relay silver), born March 21, 1958. (Marlies Göhr 1977 Photo: Bundesarchiv, Bild 183-1984-0602-003 / CC-BY-SA 3.0)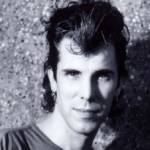 Slim Jim Phantom is 62 (nee James McDonnell; ex of Britt Ekland)
American rockabilly musician, founding member & drummer of the Stray Cats (Stray Cat Strut; [She's] Sexy + 17; Rock This Town; Runaway Boys; I Won't Stand in Your Way; Gonna Ball; Built for Speed; Rumble in Brixton), born March 21, 1961. (Slim Jim Phantom 1990s Stray Cats Photo: goro memo)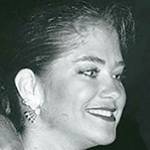 Kassie DePaiva is 62 (nee Katherine Virginia Wesley)
American singer & actress of stage, movies, & TV (Blair Cramer Manning McBain on One Life to Live & General Hospital; Eve Donovan Larson Kiriakis on Days of Our Lives; Chelsea Reardon on Guiding Light), born March 21, 1961. Married James DePaiva. (Kassie DePaiva 1987: Sterling's Magazines)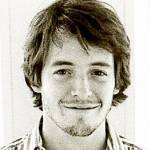 Matthew Broderick is 61 (son of James Broderick)
Tony-winning American actor of stage (Brighton Beach Memoirs), TV, &  film (WarGames; Ferris Bueller's Day Off; The Producers; Inspector Gadget; Biloxi Blues; The Freshman;  The Cable Guy; Addicted to Love; Election), born March 21, 1962. Married Sarah Jessica Parker. (Matthew Broderick 1986: Towpilot)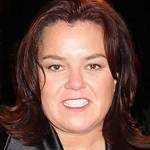 Rosie O'Donnell  is 61 (nee Roseann O'Donnell)
American comedian, actress & host of stage, TV (The Rosie O'Donnell Show; The View; Curb Your Enthusiasm; The Rosie Show) and movies (A League of Their Own; The Flintstones; Now and Then; Another Stakeout; Sleepless in Seattle), born March 21, 1962. (Rosie O'Donnell 2006 Photo: Jason Paul Smith)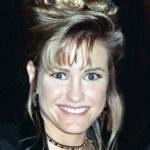 Cynthia Geary is 58
American model & actress of TV shows & made-for-TV movies (Shelly Tambo on Northern Exposure; Going Home) and feature films (Nothing Against Life; Mulletville; The Business of Fancydancing; All I Want is Christmas; 8 Seconds), born March 21, 1965. (Cynthia Geary 1993: Alan Light)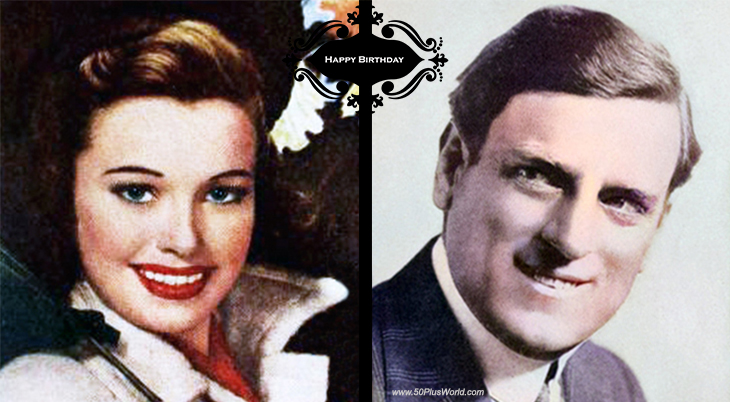 (Lois Collier: 1945 | G.M. "Broncho Billy" Anderson 1915: Essanay)
Happy Birthday to everyone celebrating their birthday on March 21st!
Remember These March 21st Famous Birthdays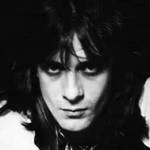 Eddie Money (nee Edward Joseph Mahoney)
American musician, singer-songwriter (Baby Hold On; Think I'm in Love; Two Tickets to Paradise; Take Me Home Tonight; I Wanna Go Back; Endless Nights; Walk on Water; Peace in Our Time), and film score composer (Kuffs; Hardball) (born Mar. 21, 1949 – died Sept. 13, 2019; age 70). Eddie Money died of esophageal cancer. (Eddie Money 2000s Photo: EddieMoney.com)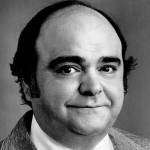 James Coco
American singer-actor of stage, TV (Calucci's Department; The Dumplings; Guiding Light; The Edge of Night) and movies (Only When I Laugh; The Wild Party; A New Leaf; Man of La Mancha; Murder By Death; The Cheap Detective; Wholly Moses!) (born Mar. 21, 1930 – died Feb. 25, 1987; age 56). James Coco died of a heart attack. (James Coco 1973 Calucci's Department Photo: CBS TV)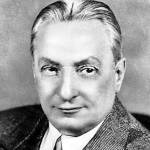 Florenz Ziegfeld (nee Florenz Edward Ziegfeld Jr.; married Billie Burke)
American Theatre Hall of Fame Broadway producer of the annual Ziegfeld Follies (1907-1931) & stage extravaganzas (A Parisian Model; Rio Rita; Miss Innocence; A Parlor Match), founder of the Ziegfeld Theatre on Broadway in 1927 (born Mar. 21, 1867 – died July 22, 1932; age 65). Ex-partner of Anna Held. Florenz Ziegfeld died of pleurisy. (Florenz Ziegfeld 1920s)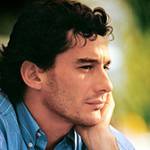 Ayrton Senna (nee Ayrton Senna da Silva)
Brazilian Formula One racing car driver (Toleman; Lotus; McLaren; Williams), winner of 41 Grands Prix (6-time winner of the Monaco Grand Prix), Formula One World Drivers' Champion (1988, 1990, 1991) (born Mar. 21, 1960 – died May 1, 1994; age 34). Ayrton Senna died during the San Marino Grand Prix, when his car left the track and hit a wall. (Ayrton Senna: Instituo Ayrton Senna)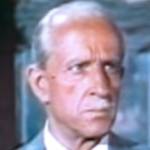 Jonathan Hale (nee Jonathan Hatley)
Canadian character actor of TV and movies (The Steel Trap; Strange Alibi; Mr. Dithers in Blondie films; Inspector Fernack in The Saint movies; Flight Lieutenant; Insurance Investigator; Strangers on a Train; Rocky; Federal Agent at Large; Scandal Sheet; The Judge) (born Mar. 21, 1891 – died Feb. 28, 1966; age 74). Jonathan Hall died by suicide (gunshot). (Jonathan Hale 1953 Kansas Pacific)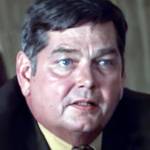 Logan Ramsey (nee Logan Carlisle Ramsey Jr.; married Anne Ramsey)
American actor of stage, TV (The Edge of Night; Mission: Impossible; Quincy M.E.; Blind Ambition; Mannix; Knight Rider; Route 66; Alias Smith and Jones; It Takes a Thief; Here Come the Brides) & movies (The Hoodlum Priest; Any Which Way You Can) (born Mar. 21, 1921 – died June 26, 2000; age 79). Logan Ramsey died of a heart attack. (Logan Ramsey 1975 Cornbread, Earl and Me)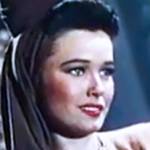 Lois Collier (nee Madelyn Earle Jones)
American actress of TV (Mary Wesley on Boston Blackie; Dick Tracy) and movies (Girl on the Spot; Arthur Takes Over; The Crimson Canary; Penthouse Rhythm; Wild Beauty; She's For Me; Jungle Queen; Outlaws of Cherokee Trail; Miss Mink of 1949) (born Mar. 21, 1919 – died Oct. 27, 1999; age 80). Lois Collier died of Alzheimer's Disease. (Lois Collier 1944 Cobra Woman Trailer)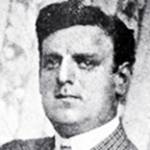 G.M. Anderson (nee Maxwell Henry Aronson; aka Gilbert M. Anderson)
American silent film director, writer, producer (Essanay Studios; Progressive Pictures), & actor of westerns & other movies (Adventures of Sherlock Holmes; Broncho Billy's Way; Alkali Ike's Misfortunes; The Spanish Girl; The Bachelor's Baby; Western Hearts; The Faithful Indian; The Great Train Robbery) (born Mar. 21, 1880 – died Jan. 20, 1971; age 90). (G.M. Broncho Billy Anderson 1910)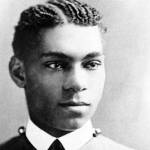 Henry Ossian Flipper
American post-Civil War freed slave, civil engineer (El Paso, Texas; Venezuela), 1st African-American to graduate West Point, U.S. Army cavalry second lieutenant & 1st black officer to command regular troops, assistant to Secretary of the Interior Senator Albert Fall, & author (Negro Frontiersman) (born Mar. 21, 1856 – died Apr. 26, 1940; age 84). (Henry O. Flipper c. 1877)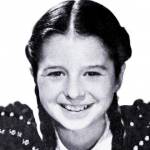 Virginia Weidler (sister of George William Weidler)
American child actress of films (The Philadelphia Story; The Women; Outside These Walls; Bad Little Angel; Best Foot Forward; The Youngest Profession; I'll Wait For You; Young Tom Edison; The Affairs of Martha; Born to Sing; Babes on Broadway) (born Mar. 21, 1927 – died July 1, 1968; age 41). Ex-sister-in-law of Doris Day. Virginia Weidler died of a heart attack. (Virginia Weidler 1939)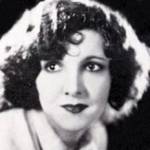 Carmelita Geraghty (daughter of Thomas J. Geraghty)
American 1924 WAMPAS Baby Star movie actress (The Last Trail; High Speed; The Texas Ranger; The Pleasure Garden; My Lady of Whims; Maylay Nights; Paris Bound; My Best Girl; After the Fog; The Great Gatsby) (born Mar. 21, 1901 – died July 7, 1966; age 65). Sister of Maurice & Gerald Geraghty; married Carey Wilson. (Carmelita Geraghty 1925: Edwin Bower Hesse)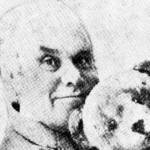 Peter Bull (son of Sir William Bull, 1st Baronet)
English WWII Royal Naval Volunteer Reserve Lt. Commander (Distinguished Service Cross Award), character actor of stage and films (The African Queen; Dr. Strangelove; Tom Jones; Doctor Doolittle; Saraband; Joseph Andrews; Beau Brummell; The Captain's Paradise; The Ware Case), & author (The Teddy Bear Book) (born Mar. 21, 1912 – died May 20, 1984; age 72). (Peter Bull 1970)
*Images are public domain or Creative Commons licensed & sourced via Wikimedia Commons, Vimeo, or Flickr, unless otherwise noted*