September 1st Birthdays
If you were born on September 1st you share a celebrity birthday with these famous people: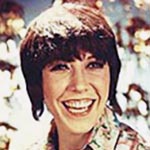 Lily Tomlin is 84 (nee Mary Jean Tomlin; married Jane Wagner)

American Grammy, Tony & Emmy Award-winning actress-comedian of TV (Rowan & Martin's Laugh-In; Murphy Brown; The West Wing; Grace & Frankie; Prof. Frizzle on The Magic School Bus), movies (Nashville; 9 to 5; All of Me), born September 1, 1939. (Lily Tomlin 1970 Laugh-In Photo: Jerry Avenaim)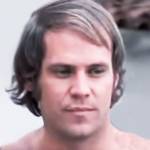 Don Stroud is 80 (nee Donald Lee Stroud)
American actor of TV (The New Mike Hammer; Dragnet) & movies (Coogan's Bluff; Madigan; Explosion; Angel Unchained; Joe Kidd; Murph the Surf; The Choirboys; Licence to Kill; Bloody Mama; The House by the Lake), born September 1, 1943. (Don Stroud 1973 Slaughter's Big Rip Off)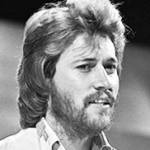 Barry Gibb is 77 (brother of Andy Gibb, Robin Gibb & Maurice Gibb)
Rock & Roll Hall of Fame British songwriter & lead singe of The Bee Gees (How Deep is Your Love; I Started a Joke; To Love Somebody; Holiday; Massachusetts; Night Fever; Stayin' Alive; Lonely Days; More Than a Woman), born September 1, 1946. (Barry Gibb 1973 TopPop Photo: Beeld en Geluidwiki)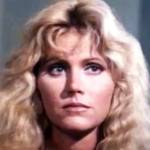 Mary Louise Weller is 77
American actress of TV series (CHiPs; Fantasy Island; Baretta; Kojak;  Starsky and Hutch; B.J. and the Bear; Vega$) and movies (National Lampoon's Animal House; Forced Vengeance; The Bell Jar; The Evil; Hail; Hunters of the Reef; Once Upon a Spy), born September 1, 1946. (Mary Louise Weller 1982 Bloodtide)
Phil McGraw is 73 (nee Phillip Calvin McGraw; "Dr. Phil")
American psychologist, author (life Strategies), TV personality, host & producer (The Oprah Winfrey Show; Rachel Ray; Entertainment Tonight; Dr. Phil; Bull; The Doctors), and former trial consultant (Courtroom Sciences, Inc. co-founder) born September 1, 1950. (Dr. Phil 2001 Photo: Jerry Avenaim)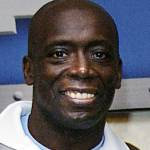 Billy Blanks is 68 (nee William Wayne Blanks)
American martial arts & fitness expert who created the Tae Bo (boxing & taekwondo) system and exercise videos (Tae-Bo Workout: Basic), actor of TV and movies (The King of the Kickboxers; Kiss the Girls), born September 1, 1955. (Billy Blanks 2008 Photo: Airman 1st Class Katie Gieratz / USAF)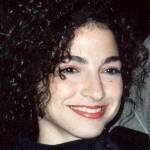 Gloria Estefan is 66 (nee Gloria María Milagrosa Fajardo)

Grammy-winning Cuban-American songwriter & lead singer of Miami Sound Machine (Conga; Rhythm is Gonna Get You; Anything For You; Turn the Beat Around; 1-2-3; Coming Out of the Dark), and actress (Music of the Heart), born September 1, 1957. Married Emilio Estefan. (Gloria Estefan 1990: Alan Light)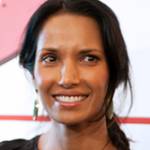 Padma Lakshmi is 53 (nee Padma Parvati Lakshmi Vaidynathan)
Emmy-winning Indian-American chef, host & actress of TV (Top Chef; Taste the Nation with Padma Lakshmi), movies (Glitter; The Mistress of Spices; Boom; Girl Most Likely), and author (Tangy, Tart, Hot & Sweet), born September 1, 1970. Ex of Salman Rushdie. (Padma Lakshmi 2020: Madison Vain)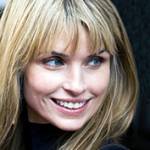 Polly Shannon is 51
Canadian actress of TV (Margaret Trudeau in Trudeau; Stone Cold; Jesse Stone: Night Passage; Catwalk; Leap Years; Sue Thomas: F.B.Eye; La Femme Nikita; The Sheldon Kennedy Story; Daydream Believers: The Monkees Story) & films (Men with Brooms), born September 1, 1972. (Polly Shannon 2010: Josh Jensen)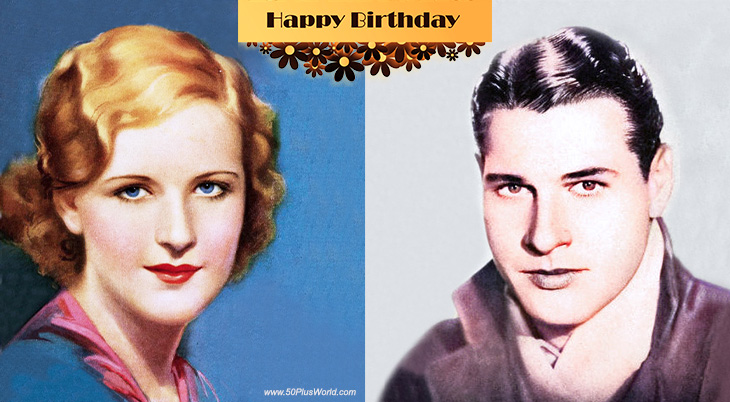 (Marilyn Miller 1931: Jules Erbit | Richard Arlen 1935 [colorized])
Happy Birthday to everyone celebrating their birthday on September 1st!
Remember These September 1st Famous Birthdays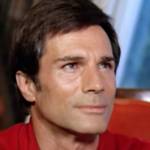 George Maharis
American singer (Teach Me Tonight), painter, actor of TV (Buz Murdock on Route 66; Bud Gardner on Search for Tomorrow; The Most Deadly Game; Fantasy Island; Police Story) and movies (The Happening; Quick Before it Melts; Sylvia; The Satan Bug; The Sword and the Sorcerer; Land Raiders) (born Sept. 1, 1928 – died May 24, 2023; age 94).  (George Maharis 1975 Movin' On)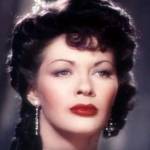 Yvonne De Carlo (nee Margaret Yvonne Middleton)
Canadian-American actress of TV (Lily Munster on The Munsters) & movies (Frontier Gal; Song of Scheherazade, Slave Girl; Calamity Jane and Sam Bass; McLintock!) (born Sept. 1, 1922 – died Jan. 8, 2007; age 84). Ex-fiancee of Howard Duff, Jock Mahoney; ex-partner of Billy Wilder, Howard Hughes, Prince Abdul Reza Pahlavi. (Yvonne De Carlo 1945 Salome Where She Danced)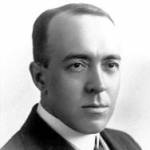 Edgar Rice Burroughs (ex of Florence Gilbert)

American Science Fiction Hall of Fame author (John Carter of Mars series; The Land that Time Forgot), adventure story novelist and creator of the Tarzan character (Tarzan of the Apes; Tarzan and the Forbidden City) (born Sept. 1, 1875 – died Mar. 19, 1950; age 74). Father of John Coleman Burroughs; father-in-law of James Pierce. (Edgar Rice Burroughs c. 1920)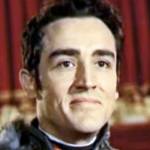 Vittorio Gassman (nee Vittorio Gassmann; ex of Shelley Winters)
Italian film actor (Rhapsody; The Glass Wall; Sombrero; Cry of the Hunted; Mambo; Beautiful But Dangerous; Big Deal on Madonna Street; Tempest; The Love Specialist; The Miracle; The Great War; Barabbas; The Secret Agents; The Tiger and the Pussycat; Sleepers; The Palermo Connection) (born Sept. 1, 1922 – died June 29, 2000; age 77). (Vittorio Gassman 1956 War and Peace Trailer)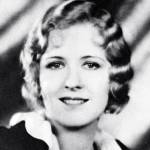 Marilyn Miller (nee Mary Ellen Reynolds; ex of Jack Pickford)
American dancer-singer-actress of Broadway (Ziegfeld Follies of 1918; Rosalie; Peter Pan; Smiles; As Thousands Cheer) & movies (Sally; Sunny; Her Majesty); inspired Look for the Silver Lining (born Sept. 1, 1898 – died Apr. 7, 1936; age 37). Ex sister-in-law of Mary Pickford, Douglas Fairbanks, Lottie Pickford, Allan Forrest. Marilyn Miller died after nasal surgery. (Marilyn Miller 1932)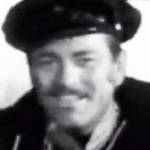 Richard Farnsworth

American western movie stuntman, TV & movie actor (Anne of Green Gables; The Grey Fox; The Natural; The Straight Story; Comes a Horseman; Misery; The Life and Times of Judge Roy Bean) (born Sept. 1, 1920 – died Oct. 6, 2000; age 80). Richard Farnsworth had prostate cancer and died of a self-inflicted gunshot (suicide). (Richard Farnsworth 1956 Zane Grey Theater)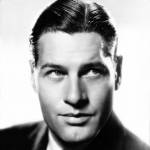 Richard Arlen (nee Sylvanus Richard Mattimore; ex of Jobyna Ralston)
American actor of TV & movies (Wings; Sky Bride; Ladies of the Mob, The Four Feathers; Golden Harvest; The Border Legion; The Sea God; Come On, Marines; Legion of Lost Flyers; Warlock; Artists and Models; The All American; The Virginian; Under the Tonto Rim), WWI RFC pilot & WWII USAF flight instructor (born Sept. 1, 1899 – died Mar. 28, 1976; age 76). (Richard Arlen 1932)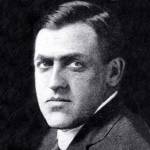 Rex Beach
American 1904 St. Louis Olympics water polo silver medalist, playwright, author & screenwriter (The World in His Arms; White Shoulders; The Silver Horde; The Barrier; The Spoilers; The Ne'er Do Well; The Iron Trail; The Crimson Gardenia) (born Sept. 1, 1877 – died Dec. 7, 1949; age 72). Rex Beach died by suicide (gunshot). (Rex Beach 1919 Photo: Motion Picture Magazine)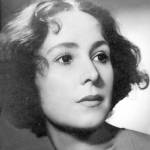 Eleanor Hibbert (nee Eleanor Alice Burford) 
English author of romances (Heart's Afire), gothic romance novels (Victoria Holt – Mistress of Mellyn), historical fiction (Jean Plaidy – Queen Jezebel; Royal Road to Fotheringhay), & sagas (Philippa Carr – The Changeling) (born Sept. 1, 1906 – died Jan. 18, 1993; age 86). Cause of death for Eleanor Hibbert is unknown. (Eleanor Hibbert c 1930s Photo: Courtesy Royal-Intrigue.net)
Conway Twitty (nee Harold Lloyd Jenkins)
Grammy Award-winning Rockabilly & Country Music Hall of Fame American songwriter & singer (It's Only Make Believe; Hello Darlin'; I Can't Stop Loving You; You've Never Been This Far Before; I May Never Get to Heaven; I Love You More Today) (born Sept. 1, 1933 – died June 5, 1993; age 59). Conway Twitty died of an abdominal aortic aneurysm. (Conway Twitty 1967 Photo: MGM)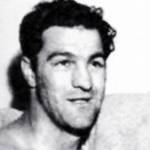 Rocky Marciano (nee Rocco Francis Marchegiano)
International Boxing Hall of Fame American pro boxer (undefeated; 49 wins over Joe Louis, Jersey Joe Walcott, Ezzard Charles, Archie Moore, etc.), 1952-1956 World Heavyweight Boxing Champion, television boxing commentator, & wrestling referee (born Sept. 1, 1923 – died Aug. 31, 1969; age 45). Rocky Marciano died in a plane crash. (Rocky Marciano 1953: Sponsor)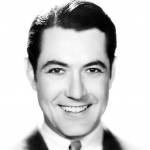 Johnny Mack Brown (nee Johnny Brown)
American actor in westerns (The Fair Co-Ed; The Divine Woman; Our Dancing Daughters, A Lady of Chance; A Woman of Affairs; Coquette; The Valiant; Billy the Kid; Born to the West; Ride 'Em Cowboy; Deep in the Heart of Texas; Requiem for a Gunfighter; Annapolis; The Secret Six; Hurricane; Triggerman) (born Sept. 1, 1904 – died Nov. 14, 1974; age 70). (Johnny Mack Brown 1935: MGM)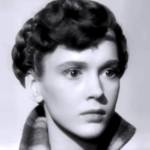 Allene Roberts (nee Emma Allene Roberts)
American actress of TV (Dragnet; Adventures of Superman; Public Defender) and movies (The Sign of the Ram; Michael O'Halloran; Knock on Any Door; Bomba on Panther Island; Union Station; Santa Fe; The Hoodlum; Kid Monk Baroni; Thunderbirds) (born Sept. 1, 1928 – died May 9, 2019; age 90). Cause of death for Allene Roberts is unknown. (Allene Roberts 1947 The Red House)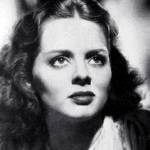 Arleen Whelan (ex of Alexander D'Arcy)
American film actress (Kidnapped; Raiders of Old California; Never Wave at a WAC; Flaming Feather; Passage West; Dear Wife; That Wonderful Urge; The Senator Was Indiscreet; Charley's Aunt; Sabotage; Young Mr. Lincoln) (born Sept. 1, 1916 – died Apr. 7, 1993; age 76). Arleen Whelan died after a stroke. (Arleen Whelan 1939 Photo: 20th Century-Fox / Glamour of Hollywood)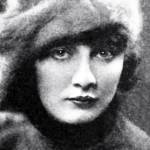 Betty Blythe (nee Elizabeth Blythe Slaughter; married Paul Scardon)
American film actress (The Queen of Sheba; The Miracle Kid; Misbehaving Husbands; Romance of the Limberlost; Western Courage; Hollywood Story; Madonna of the Desert; The Undercover Woman; Docks of New York; Crime Doctor; Before Midnight; She; Chu-Chin-Chow; The Silver Horde; The Spitfire) (born Sept. 1, 1893 – died Apr. 7, 1972; age 78). (Betty Blythe 1919: Photoplay)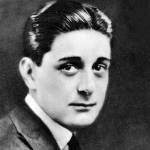 Allan Forrest (nee Allan Forrest Fisher; ex of Anna Little, Lottie Pickford)
American silent movie actor (The Desert Bride; The Hole in the Wall; Summer Bachelors; Fifth Avenue; Two Can Play; The Phantom Bullet; Sally of the Scandals; Tillie; The Winged Horseman; Dangerous Nan McGrew) (born Sept. 1, 1885 – died July 25, 1941; age 55). Ex brother-in-law of Jack Pickford, Mary Pickford, Douglas Fairbanks, Marilyn Miller. (Allan Forrest 1921: The Picturegoer)
*Images are public domain or Creative Commons licensed & sourced via Wikimedia Commons, Vimeo, or Flickr, unless otherwise noted*