January 21st Birthdays
If you were born on January 21st you share a celebrity birthday with these famous people: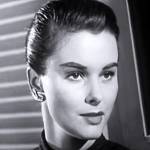 Audrey Dalton is 89
Irish actress of TV (Wagon Train; Thriller; Police Woman) and movies (My Cousin Rachel; Titanic; Casanova's Big Night; The Prodigal; The Deadliest Sin; Hold Back the Night; Thundering Jets; Lone Texan; Separate Tables; The Bounty Killer), born January 21, 1934. (Audrey Dalton 1958 Man With a Camera)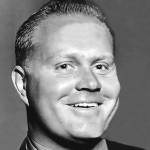 Jack Nicklaus is 83 ("The Golden Bear")
World Golf Hall of Fame American retired pro golfer, winner of the 1975 Bob Jones Award, 18 major golf championships (4x U.S. Open, 5x PGA, 3x Open Championship, 6x Masters Tournament), and golf course designer, born January 21, 1940. (Jack Nicklaus 1966 Photo)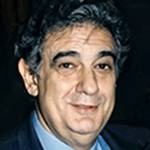 Plácido Domingo is 82 (nee José Plácido Domingo Embil)

Spanish-Mexican opera conductor, multilingual tenor and baritone opera singer (Otello; Nessun dorma; 'O sole mio; Cantique de Noel), Grammy Award-winning pop singer solo (Perhaps Love) and with The Three Tenors (Moon River), born January 21, 1941. (Plácido Domingo 1996 Photo: Klaus Dolle)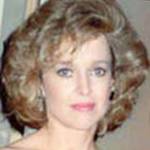 Jill Eikenberry is 76 (married Michael Tucker)
American actress of stage, television (Ann Kelsey on L. A. Law; The Deadliest Season; Hill Street Blues) and movies (Hide in Plain Sight; Arthur; The Manhattan Project; Something Borrowed; Manna From Heaven; Between the Lines; Keep in Touch), born January 21, 1947. (Jill Eikenberry 1989 Photo: Alan Light)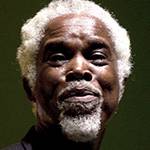 Billy Ocean is 73 (nee Leslie Sebastian Charles)
Grammy Award-winning Trinidadian-English R&B singer-songwriter (Caribbean Queen; There'll Be Sad Songs [To Make You Cry]; Love Really Hurts Without You; Loverboy; Get Outta My Dreams, Get into My Car; Suddenly; Mystery Lady) born January 21, 1950. (Billy Ocean 2012 Photo: Eva Rinaldi)
Robby Benson is 67 (nee Robin David Segal)
American director (Friends; Ellen), voice over actor (Beast in Beauty and the Beast), actor of TV (American Dreams; Search for Tomorrow) and films (Ode to Billy Joe; Ice Castles; The End; Tribute; Running Brave; Rent-a-Cop), born January 21, 1956. (Robby Benson 2007 Photo: Melody Joy Kramer)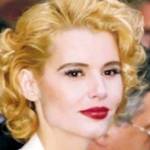 Geena Davis is 67 (nee Virginia Davis; ex of Jeff Goldblum, Renny Harlin)
American producer and actress of TV (Grey's Anatomy; Commander in Chief; Buffalo Bill; The Geena Davis Show; The Exorcist) & movies (A League of Their Own; Thelma & Louise; The Fly; Beetlejuice; The Accidental Tourist; Tootsie; Stuart Little), born January 21, 1956. (Geena Davis 1991 Photo: Georges Biard)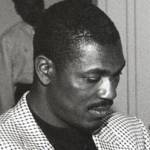 Hakeem Abdul Olajuwon is 60 (nee Akeem Olajuwon; "The Dream")
Basketball Hall of Fame Nigerian-American pro NBA basketball player (Houston Rockets; Toronto Raptors), 1994 & 1995 NBA Championships and Finals MVP, 12-time NBA All-Star (1985-1997), born January 21, 1963. (Hakeem Olajuwan c. 1970s-1980s Photo:University of Houston)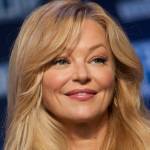 Charlotte Ross is 55
American actress of TV (Eve Baron Donovan on Days of Our Lives; NYPD Blue; Beggars and Choosers; The Heights; The 5 Mrs. Buchanans; Pauly; Trinity; Hit the Floor; Arrow; Glee) and movies (Touch and Go; Foreign Student; Looking for Lola), born January 21, 1968. (Charlotte Ross 2016 Photo: Heroes & Villains)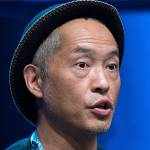 Ken Leung is 53 (nee Kenneth Leung)
American actor of TV (Miles Straume on Lost; Dr. Topher Zia on The Night Shift; The Blacklist; Zero Hour; Person of Interest; Deception; Law & Order) and movies (Rush Hour; Shanghai Kiss; X-Men: The Last Stand; Red Dragon; A. I. Artificial Intelligence), born January 21, 1970. (Ken Leung 2019 Photo: Crosa)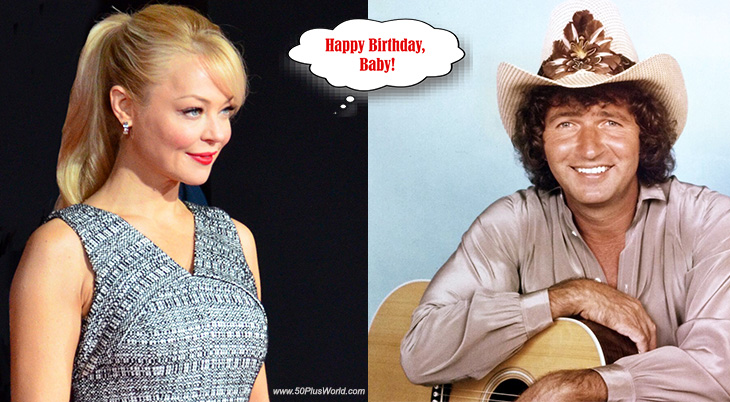 (Charlotte Ross 2014: Mingle Media TV | Mac Davis 1980: CBS)
Happy Birthday to everyone celebrating their birthday on January 21st!
Remember These January 21st Famous Birthdays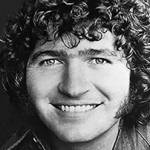 Mac Davis is 78 (nee Morris Mac Davis)
American actor of films (North Dallas Forty) and TV (The Mac Davis Show; Rodney), country music singer-songwriter (Baby, Don't Get Hooked on Me; It's Hard to be Humble; A Little Less Conversation; In the Ghetto) (born Jan. 21, 1942 – died Sept. 29, 2020; age 78). Mac Davisdied of open heart surgery complications. (Mac Davis 1973 Photo: CMA / Columbia / katz-gallin-leffler)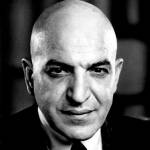 Telly Savalas (nee Aristotelis Savalas)
Academy Award-winning American actor of movies (Birdman of Alcatraz; The Dirty Dozen; Kelly's Heroes; Buona Sera, Mrs. Campbell; Cape Fear; On Her Majesty's Secret Service; The Interns; Capricorn One) and TV (Kojak; Acapulco; The Commish) (born Jan. 21, 1922 – died Jan. 22, 1994; age 72). Telly Savalas died of bladder and prostate cancer. (Telly Savalas 1973 Photo: CBS TV)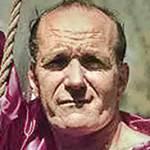 Karl Wallenda (great-grandfather of Nik Wallenda)
German-American founder of The Great Wallendas, trapeze and high wire stunt and circus artist (high wire 4-man pyramid & cycling act) (born Jan. 21, 1905 – died Mar. 22, 1978; age 73). Karl Wallenda fell to his death while performing a high-wire walk between two 10-story towers. (Karl Wallenda 1960s Photo: Florida Memory)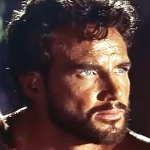 Steve Reeves (nee Stephen Lester Reeves; ex of Sandra Smith)

American philanthropist, author, professional bodybuilder (1950 Mr. Universe), stuntman and actor (Athena; Hercules; Jail Bait; The White Warrior; Goliath and the Barbarians; The Last Days of Pompeii; Morgan, the Pirate; Duel of the Titans) (born Jan. 21, 1926 – died May 1, 2000; age 74). Steve Reeves died of a blood clot after surgery. (Steve Reeves 1958 Hercules)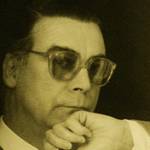 Cristóbal Balenciaga (nee Cristóbal Balenciaga Eizaguirre; King of Fashion)
Spanish haute couture fashion designer (tunic dress), House of Balenciaga founder; fashion design teacher (Oscar de la Renta; Emanuel Ungaro, Hubert de Givenchy), and designer for royalty & celebrities (Grace Kelly; Ava Gardner; Audrey Hepburn) (born Jan. 21, 1895 – died Mar. 23, 1974; age 77) (Cristóbal Balenciaga: ©Juan Gyenes/Biblioteca Nacional de España)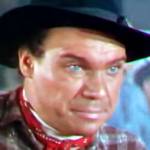 John Doucette (nee John Arthur Doucette)
American actor of TV (Jim Weston on Lock Up; The Partners; Bonanza; The Virginian; Get Smart; Wagon Train; My Friend Flicka; Tales of Wells Fargo; The Lone Ranger; Bat Masterson; Cheyenne; The Gene Autry Show; Tombstone Territory) and films (Big Jake; True Grit; Sierra; Criss Cross) (born Jan. 21, 1921 – died Aug. 16, 1994; age 73). (John Doucette 1950 Broken Arrow)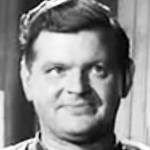 Benny Hill (nee Alfred Hawthorne Hill)
English slapstick comedian, writer & actor of radio, TV (The Benny Hill Show; Benny Hill) and movies (Those Magnificent Men in Their Flying Machines; Chitty Chitty Bang Bang; The Italian Job; Skywatch; Who Done It?) (born Jan. 21, 1924 – died Apr. 20, 1992; age 68). Benny Hill had kidney failure and died of a coronary thrombosis. (Benny Hill 1960 Light Up the Sky Trailer)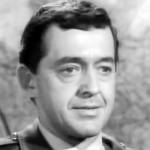 Charles Aidman
American actor of movies (Pork Chop Hill; War Hunt; Countdown; Hour of the Gun; Tell Them Willie Boy is Here) and frequent TV guest star (The Twilight Zone; The Wild Wild West; Gunsmoke; Run For Your Life; Quincy M.E.; The Streets of San Francisco; The F.B.I.) (born Jan. 21, 1925 – died Nov. 7, 1993; age 68). Charles Aidman died of cancer. (Charles Aidman 1966 12 O'Clock High)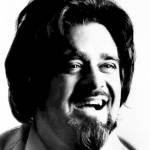 Wolfman Jack (nee Robert Weston Smith)
American radio disc jockey, host & personality in movies (American Graffiti), TV (The Wolfman Jack Show; Little Darlin's Rock and Roll Palace; The Midnight Special; Dead Man's Curve), & featured in hit songs (Clap for the Wolfman; Hit the Road Jack) (born Jan. 21, 1938 – died Feb. 3, 1995; age 95). Wolfman Jack died of a heart attack. (Wolfman Jack 1973 Photo: Wooden Nickel Records)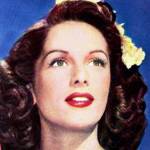 Jinx Falkenburg (nee Eugenia Lincoln Falkenburg; married Tex McCrary)
Spanish-American model (Miss Rheingold; The American Magazine; This Week; Mademoiselle), host & actress of radio (Hi, Jinx), TV (Swift Home Service Club), & films (Sing for Your Supper; Two Senoritas from Chicago; Nine Girls; Song of the Buckaroo; Two Latins from Manhattan; The Lone Ranger Rides Again) (born Jan. 21, 1919 – died Aug. 27, 2003; age 84). (Jinx Falkenburg 1943)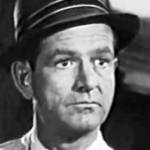 Alan Hewitt
American character actor of stage, TV (My Favorite Martian; Dennis the Menace; Perry Mason; Dr. Kildare; Profiles in Courage; Maverick; Saints and Sinners) and movies (That Touch of Mink; The Computer Wore Tennis Shoes; Days of Wine and Roses; R.P.M.) (born Jan. 21, 1915 – died Nov. 7, 1986; age 71). Alan Hewitt died of cancer. (Alan Hewitt 1961 Michael Shayne)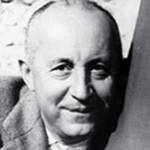 Christian Dior
French fashion designer for Robert Piguet, Lucien Lelong, Christian Dior house of fashion founder, creator of the "New Look", movie costume designer (Man About Town; It Happened in Paris; The Ambassador's Daughter) (born Jan. 21, 1905 – died Oct. 24, 1957; age 52). Christian Dior died of a heart attack. (Christian Dior 1957 Photo: United Press Photo)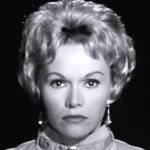 Nancy Valentine (nee Annette Valentine)
American actress of TV (Dragnet; Richard Diamond, Private Detective; Zane Grey Theater; Man with a Camera; Johnny Staccato; 77 Sunset Strip; Tales of Wells Fargo; Mike Hammer; Sea Hunt) and movies (Tess of the Storm Country; The Black Castle; -30-) (born Jan. 21, 1928 – died July 31, 2017; age 89). Cause of death for Nancy Valentine is unknown. (Nancy Valentine 1961 Thriller)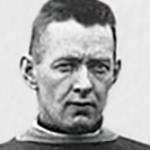 Georges Vézina (nee Joseph Georges Gonzague Vézina)
Hockey Hall of Fame Canadian professional hockey player, NHA & NHL record-setting goaltender with the Montreal Canadiens, winner of 2 Stanley Cup Championship, inspiration for the Vezina Trophy for the goalie with the fewest goals during a season (born Jan. 21, 1887 – died Mar. 27, 1926; age 39). Georges Vézina died of tuberculosis. (Georges Vézina 1922-1924)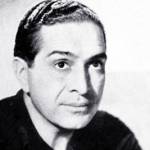 J. Carrol Naish (nee Joseph Patrick Carrol Naish)
American actor of radio (Life with Luigi), TV (The New Adventures of Charlie Chan; Guestward Ho!), & movies (Sahara; A Medal for Benny; The Southerner; Dr. Renault's Secret; Beau Geste; Rebel in Town; Black Hand; Humoresque; Strange Confession; Annie Get Your Gun; Saskatchewan; House of Frankenstein) (born Jan. 21, 1896 – died Jan. 24, 1973; age 77). (J. Carrol Naish 1940)
*Images are public domain or Creative Commons licensed & sourced via Wikimedia Commons or Flickr, unless otherwise noted*