September 24th Birthdays
If you were born on September 24, you share a birthday with these famous people: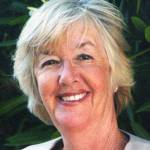 Rhys Bowen is 78 (aka Janet Quin-Harkin)
English septuagenarian historical mystery novelist, author of the Molly Murphy (Murphy's Law; For the Love of Mike), Lady Georgiana "Georgie" (Her Royal Spyness; A Royal Pain), & Constable Evan Evans (Evans Above) series, born September 24, 1941. (Rhys Bowen Photo: © Rhys Bowen, Used by Permission)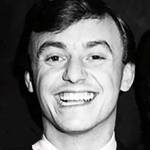 Gerry Marsden is 77 (nee Gerard Marsden)
English musician, singer-songwriter with Gerry and the Pacemakers (Ferry Cross the Mersey; Don't Let the Sun Catch You Crying; You'll Never Walk Alone; I'll Be There; I Like It; How Do You Do It?), born September 24, 1942. (Gerry Marsden 1964 Photo: Paul Schumach)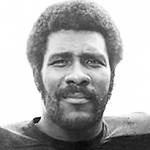 "Mean" Joe Greene is 73 (nee Charles Edward Greene)
Pro Football Hall of Fame American septuagenarian, retired NFL Pittsburgh Steelers defensive tackle, 1972 & 1974 NFL Defensive Player of the Year, and coach (Pittsburgh Steelers, Miami Dolphins, Arizona Cardinals), born September 24, 1946. (Mean Joe Greene 1975 Photo: The Steelers / NFL)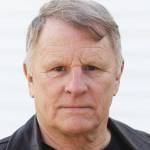 Gordon Clapp is 71
Emmy Award-winning American actor of stage, TV (Det. Greg Medavoy on NYPD Blue; Check It Out; Chicago Fire), movies (Eight Men Out; Flags of our Fathers; Sunshine State; Moonlight Mile), and senior born September 24, 1948. (Gordon Clapp 2016 Photo: © Herb Swanson, used by permission)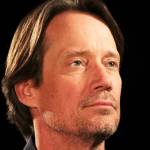 Kevin Sorbo is 61
American senior, model, producer, & actor of TV (Hercules: The Legendary Journeys; Captain Dylan Hunt on Andromeda; The O.C.) and movies (Kull the Conqueror; Meet the Spartans; What If; Soul Surfer; Jesse James: Lawman), born September 24, 1958.  (Kevin Sorbo 2013 Photo: Sean P. Anderson)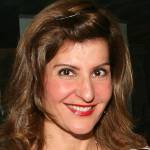 Nia Vardalos is 57 (nee Antonia Eugenia Vardalos)
Canadian-American 55+ screenwriter, producer, hostess & actress of movies (My Big Fat Greek Wedding films; Connie and Carla; My Life in Ruins; Larry Crowne; Men Seeking Women) and TV (My Big Fat Greek Life), born September 24, 1962.  (Nia Vardalos 2011 Photo: Jesse Grant / WireImage | CFC)
Paul Michael Valley is 53 (aka Paul Valley)
Fifty-plus American voice & acting teacher, singer and actor of stage, television (Ryan Harrison on Another World; Cal on Guiding Light; Josef Avalon on One Life to Live), and movies (My Best Friend's Wife), born September 24, 1966.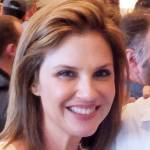 Megan Ward is 50
American actress of TV (Party of Five; Dark Skies; Melrose Place; Kate Howard on General Hospital; Boomtown; Class of '96; Winnetka Road; Sports Night) and movies (Trancers II; Joe's Apartment; Glory Daze; Encino Man; Tick Tock; PCU), born September 24, 1969. (Megan Ward 2014 Photo: Rob DiCaterino)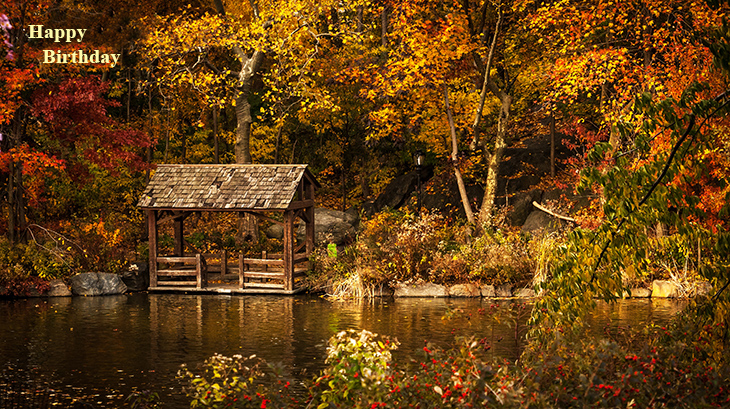 (Autumn in Central Park, New York City NY Photo: Matthew Pla via Unsplash)
Happy Birthday to everyone celebrating their birthday on September 24th!
And remembering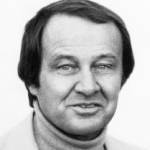 Jim McKay (nee James Kenneth McManus)
American reporter (Baltimore Sun), Emmy Award-winning TV sports broadcaster (ABC's Wide World of Sports 1961-1998; Olympic Games coverage 1960-2002) and documentary screenwriter (The Thrill of Victory; The Agony of Defeat) (born Sept. 24, 1921 – died June 7, 2008; age 86). Jim McKay died of natural causes. (Jim McKay 1970s Photo: ABC Network)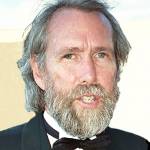 Jim Henson (nee James Maury Henson)
Emmy Award-winning Television Hall of Fame American inventor, filmmaker, screenwriter, & puppeteer creator of The Muppets (Kermit the Frog; Cookie Monster; Oscar the Grouch), TV series (The Muppet Show), (born Sept. 24, 1936 – died Dec. 20, 1990; age 64). Jim Henson had pneumonia and died of toxic shock syndrome. (Jim Henson 1989 Photo: Alan Light)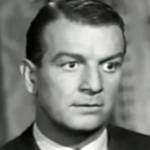 Don Porter (nee Donald Porter)
American actor of TV (Private Secretary; The Ann Sothern Show; Gidget; Mod Squad; Dallas; Hawaii Five-O) and movies (Gidget Goes to Rome; Live a Little, Love a Little; The Candidate; Our Miss Brooks; Danger Woman; Madame Spy; Eagle Squadron) (born Sept. 24, 1912 – died Feb. 11, 1997; age 84). Cause of death for Don Porter is unknown. (Don Porter 1961 The Ann Sothern Show)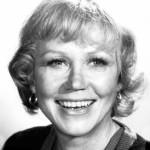 Audra Lindley

American actress of stage, TV (Helen Roper on Three's Company & The Ropers; Liz Matthews on Another World; Bridget Loves Bernie; Search for Tomorrow; The Edge of Night; From These Roots; Fay; Doc; The Love Boat; Cybill) and movies (The Heartbreak Kid) (born Sept. 24, 1918 – died Oct. 16, 1997; age 79). Audra Lindley died of leukemia. (Audra Lindley 1975 Fay Photo: NBC Television)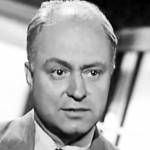 Larry Gates

Emmy Award-winning American actor of stage, TV (H. B. Lewis  / D.A. Eric Van Gelder on Guiding Light; The F.B.I.; 12 O'Clock High), and movies (In the Heat of the Night; The Sand Pebbles; The Cattle King; Francis Covers the Big Town; Lucky Luciano) born Sept. 24, 1915 – died Dec. 12, 1996; age 81). Larry Gates died of leukemia. (Larry Gates 1956 Invasion of the Body Snatchers)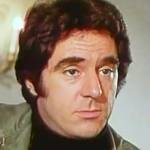 Anthony Newley
Songwriters Hall of Fame English singer-songwriter (What Kind of Fool Am I?; The Candy Man; Feeling Good; Goldfinger) and actor of movies (Doctor Dolittle; Sweet November; Oliver Twist) and TV (The Anthony Newley Show; Fame) (born Sept. 24, 1931 – died Apr. 14, 1999; age 67). Anthony Newley died of renal cancer. (Anthony Newley 1975 It Seemed Like a Good Idea at the Time)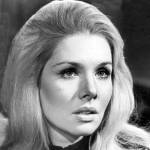 Jacqueline Courtney (nee Sharon Courtney)
American actress of TV soap operas (Alice Matthews Frame on Another World; Patricia Ashley on One Life to Life; Diane Winston on Loving; Kitty DeMarco and Viola Smith on The Edge of Night; The Doctors) (born Sept. 24, 1946 – died Dec. 20, 2010; age 64). Jacqueline Courtney died of metastatic skin cancer. (Jacqueline Courtney 1975 Another World Photo: Addison, Goldstein and Walsh)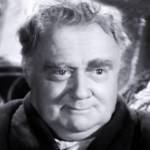 Ernest Cossart (nee Emil Gottfried von Holst)
British-American actor of stage and movies (Angel; Tom Brown's School Days; Knickerbocker Holiday; Love From a Stranger; Three Smart Girls; The Girl of the Limberlost; The Magnificent Fraud; Never Say Die; My American Wife; The Great Ziegfeld) (born Sept. 24, 1876 – died Jan 21, 1951; age 74). Cause of death for Ernest Cossart is unknown. (Ernest Cossart 1940 Kitty Foyle Trailer)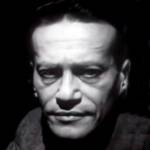 Lester Rawlins
Tony Award-winning American actor of stage, TV (Orin Hillyer on The Edge of Night; Arthur Rysdale on The Secret Storm; Ryan's Hope; Kojak; The Defenders; The Doctors and the Nurses; Guiding Light), and movies (They Might be Giants; Diary of a Mad Housewife) (born Sept. 24, 1924 – died Mar. 22, 1998; age 63). Lester Rawlins died of cardiac arrest. (Lester Rawlins 1960 The New Girl) 
*Images are public domain or Creative Commons licensed & sourced via Wikimedia Commons, Vimeo, YouTube, or Flickr, unless otherwise noted*