September 24th Birthdays
If you were born on September 24, you share a celebrity birthday with these famous people: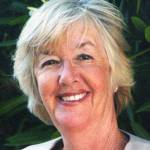 Rhys Bowen is 82 (aka Janet Quin-Harkin)
English historical mystery novelist, author of the Molly Murphy (Murphy's Law; For the Love of Mike), Lady Georgiana "Georgie" (Her Royal Spyness; A Royal Pain), & Constable Evan Evans (Evans Above) series, born September 24, 1941. (Rhys Bowen Photo: © Rhys Bowen, Used by Permission)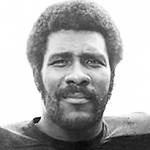 "Mean" Joe Greene is 77 (nee Charles Edward Greene)
Pro Football Hall of Fame American retired NFL defensive tackle (Pittsburgh Steelers), 1972 & 1974 NFL Defensive Player of the Year, and coach (Pittsburgh Steelers, Miami Dolphins, Arizona Cardinals), born September 24, 1946. (Mean Joe Greene 1975 Photo: The Steelers / NFL)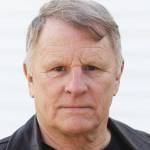 Gordon Clapp is 75
Emmy Award-winning American actor of stage, television (Det. Greg Medavoy on NYPD Blue; Check It Out; Chicago Fire), and movies (Eight Men Out; Flags of our Fathers; Sunshine State; Moonlight Mile), born September 24, 1948. (Gordon Clapp 2016 Photo: © Herb Swanson, used by permission)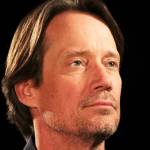 Kevin Sorbo is 65
American model, producer, & actor of TV (Hercules: The Legendary Journeys; Captain Dylan Hunt on Andromeda; The O.C.) and movies (Kull the Conqueror; Meet the Spartans; What If; Soul Surfer; Jesse James: Lawman), born September 24, 1958.  (Kevin Sorbo 2013 Photo: Sean P. Anderson)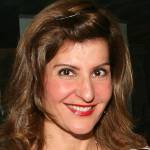 Nia Vardalos is 61 (nee Antonia Eugenia Vardalos; ex of Ian Gomez)
Canadian-American screenwriter, producer, hostess & actress of movies (My Big Fat Greek Wedding films; Connie and Carla; My Life in Ruins; Larry Crowne; Men Seeking Women) and TV (My Big Fat Greek Life), born September 24, 1962.  (Nia Vardalos 2011 Photo: Jesse Grant / WireImage | CFC)
Paul Michael Valley is 57 (aka Paul Valley)
American voice & acting teacher, singer and actor of stage, television (Ryan Harrison on Another World; Cal on Guiding Light; Josef Avalon on One Life to Live), and movies (My Best Friend's Wife), born September 24, 1966.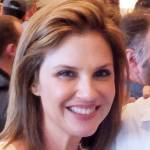 Megan Ward is 54
American actress of TV (Party of Five; Dark Skies; Melrose Place; Kate Howard on General Hospital; Boomtown; Class of '96; Winnetka Road; Sports Night) and movies (Trancers II; Joe's Apartment; Glory Daze; Encino Man; Tick Tock; PCU), born September 24, 1969. (Megan Ward 2014 Photo: Rob DiCaterino)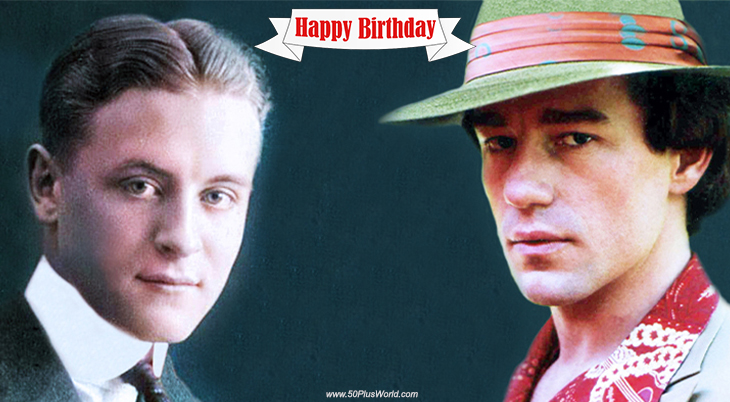 (F. Scott Fitzgerald c 1920 [colorized] | Phil Hartman c. 1978)
Happy Birthday to everyone celebrating their birthday on September 24th!
Remember These September 24th Famous Birthdays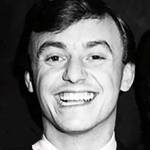 Gerry Marsden (nee Gerard Marsden)
English musician, singer-songwriter with Gerry and the Pacemakers (Ferry Cross the Mersey; Don't Let the Sun Catch You Crying; It's Gonna Be Alright) & solo artist (You'll Never Walk Alone; I'll Be There; I Like It; How Do You Do It?) (born Sept. 24, 1942 – died Jan. 3, 2021; age 78). Gerry Marsden died of a blood infection in his heart. (Gerry Marsden 1964 Photo: Paul Schumach)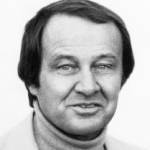 Jim McKay (nee James Kenneth McManus)
American reporter (Baltimore Sun), Emmy Award-winning TV sports broadcaster (ABC's Wide World of Sports 1961-1998; Olympic Games coverage 1960-2002) and documentary screenwriter (The Thrill of Victory; The Agony of Defeat) (born Sept. 24, 1921 – died June 7, 2008; age 86). Jim McKay died of natural causes. (Jim McKay 1970s Photo: ABC Network)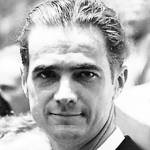 Howard Hughes (nee Howard Robard Hughes Jr.; ex of Jean Peters)
Motorsports & National Aviation Halls of Fame American pilot, TWA airline owner & manufacturer (The Spruce Goose), producer (The Outlaw; Hell's Angels; Scarface; His Kind of Woman; The Front Page) (born Sept. 24, 1905 – Apr. 5, 1976; age 70). Nephew of Rupert Hughes; dated Katharine Hepburn, Olivia de Havilland, Gene Tierney, etc. (Howard Hughes 1938: Acme)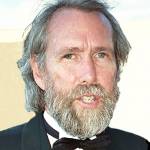 Jim Henson (nee James Maury Henson)
Emmy Award-winning Television Hall of Fame American inventor, filmmaker, screenwriter, & puppeteer creator of The Muppets (Kermit the Frog; Cookie Monster; Oscar the Grouch), TV series (The Muppet Show), (born Sept. 24, 1936 – died Dec. 20, 1990; age 64). Jim Henson had pneumonia and died of toxic shock syndrome. (Jim Henson 1989 Photo: Alan Light)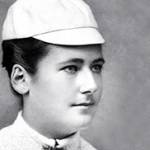 Lottie Dod (nee Charlotte Dod; sister of Annie, Tony, & Willy Dod)
International Tennis Hall of Fame English 5X Wimbledon Grand Slam tennis champion (1887 – youngest at age 15; 1888, 1891-1893) & multi-sport athlete (1908 London Summer Olympics silver in archery; 1904 British Ladies Amateur golf champion; mountaineer; field hockey player; figure skater) (born Sept. 24, 1871 – died June 27, 1960; age 88). (Lottie Dodd 1891)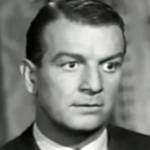 Don Porter (nee Donald Porter; married Peggy Converse)
American actor of TV (Peter Sands on Private Secretary; James Devery on The Ann Sothern Show; Russell Lawrence on Gidget; Mod Squad; Dallas; Hawaii Five-O) and movies (Gidget Goes to Rome; Live a Little, Love a Little; The Candidate; Our Miss Brooks; Danger Woman; Madame Spy; Eagle Squadron; Who Done It?) (born Sept. 24, 1912 – died Feb. 11, 1997; age 84). (Don Porter 1961)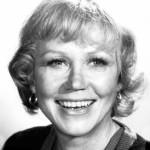 Audra Lindley (ex of James Whitmore)

American actress of stage, TV (Helen Roper on Three's Company & The Ropers; Liz Matthews on Another World; Bridget Loves Bernie; Search for Tomorrow; The Edge of Night; From These Roots; Fay; Doc; The Love Boat; Cybill) and movies (The Heartbreak Kid) (born Sept. 24, 1918 – died Oct. 16, 1997; age 79). Audra Lindley died of leukemia. (Audra Lindley 1975 Fay Photo: NBC Television)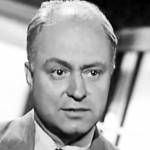 Larry Gates (nee Lawrence Wheaton Gates)

Emmy Award-winning American actor of stage, TV (H. B. Lewis  / D.A. Eric Van Gelder on Guiding Light; The F.B.I.; 12 O'Clock High), and movies (In the Heat of the Night; The Sand Pebbles; The Cattle King; Francis Covers the Big Town; Lucky Luciano) (born Sept. 24, 1915 – died Dec. 12, 1996; age 81). Larry Gates died of leukemia. (Larry Gates 1956 Invasion of the Body Snatchers)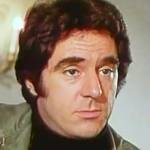 Anthony Newley (ex of Joan Collins, Ann Lynn)
Grammy-winning Songwriters Hall of Fame English singer (What Kind of Fool Am I?; The Candy Man; Feeling Good; Goldfinger) and actor of movies (Doctor Dolittle; Sweet November; Oliver Twist) and TV (The Anthony Newley Show; Fame) (born Sept. 24, 1931 – died Apr. 14, 1999; age 67). Anthony Newley died of renal cancer. (Anthony Newley 1975 It Seemed Like a Good Idea at the Time)
F. Scott Fitzgerald (nee Francis Scott Key Fitzgerald; married Zelda Sayre)
American Jazz Age short story writer (Bernice Bobs Her Hair; The Curious Case of Benjamin Button), screenwriter (Three Comrades), and novelist (The Great Gatsby; The Beautiful and the Damned; Tender is the Night; This Side of Paradise; The Last Tycoon) (born Sept. 24, 1896 – died Dec. 21, 1940; age 44). F. Scott Fitzgerald died of  coronary arteriosclerosis. (F. Scott Fitzgerald 1920)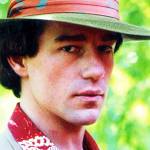 Phil Hartman (nee Philip Edwart Hartmann)
Canadian-American comedian, screenwriter, voice over & character actor of TV (Saturday Night Live; Bill McNeal on NewsRadio; The Simpsons) & films (So I Married an Axe Murderer; Houseguest; Coneheads; Jingle All the Way; Sgt. Bilko; Small Soldiers; Blind Date) (born Sept. 24, 1948 – died 1998; age 49). Phil Hartman was shot to death by wife Brynn Omdahl. (Phil Hartman c. 1978)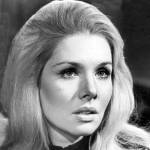 Jacqueline Courtney (nee Sharon Courtney)
American actress of TV soap operas (Alice Matthews Frame on Another World; Patricia Ashley on One Life to Life; Diane Winston on Loving; Kitty DeMarco and Viola Smith on The Edge of Night; The Doctors) (born Sept. 24, 1946 – died Dec. 20, 2010; age 64). Jacqueline Courtney died of metastatic skin cancer. (Jacqueline Courtney 1975 Another World Photo: Addison, Goldstein and Walsh)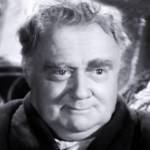 Ernest Cossart (nee Emil Gottfried von Holst; brother of Gustav Holst)
British-American actor of stage & films (Angel; Tom Brown's School Days; Knickerbocker Holiday; Love From a Stranger; Three Smart Girls; The Girl of the Limberlost; The Magnificent Fraud; Never Say Die; My American Wife; The Great Ziegfeld; The Jolson Story) (born Sept. 24, 1876 – died Jan 21, 1951; age 74). Father of Valerie Cossart. (Ernest Cossart 1940 Kitty Foyle Trailer)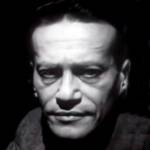 Lester Rawlins
Tony Award-winning American actor of stage, TV (Orin Hillyer on The Edge of Night; Arthur Rysdale on The Secret Storm; Ryan's Hope; Kojak; The Defenders; The Doctors and the Nurses; Guiding Light), and movies (They Might be Giants; Diary of a Mad Housewife) (born Sept. 24, 1924 – died Mar. 22, 1998; age 63). Lester Rawlins died of cardiac arrest. (Lester Rawlins 1960 The New Girl) 
*Images are public domain or Creative Commons licensed & sourced via Wikimedia Commons, Vimeo, YouTube, or Flickr, unless otherwise noted*