August 9th Birthdays
If you were born on August 9th you share a celebrity birthday with these famous people: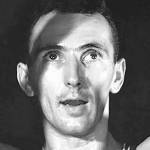 Bob Cousy is 93 (nee Robert Joseph Cousy)
Naismith Memorial Basketball Hall of Fame retired American professional basketball player, NBA point guard (Boston Celtics – 6x NBA Champions; Cincinnati Royals), 1957 NBA MVP, 13-time NBA All-Star, born August 9, 1928. (Bob Cousey 1950s Photo: Sport Magazine Archives)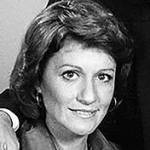 Cynthia Harris is 87

American actress of stage, TV (Sylvia Buchman on Mad About You; All My Children; Sirota's Court; Husbands, Wives & Lovers; L.A. Law; Ann Jillian; Edward & Mrs. Simpson), movies (I Do & I Don't; 3 Men and a Baby), born August 9, 1934. (Cynthia Harris 1976 Sirota's Court Photo: NBC TV)
Rod Laver is 83 (nee Rodney George Laver; "Rocket")
International Tennis Hall of Fame Australian retired world #1 men's tennis player (1964-1970), winner of 200 men's singles titles and multiple Open ad Grand Slam titles (Australian, French, & US Opens; Wimbledon), born August 9, 1938. (Rod Laver 1963 To Tell The Truth)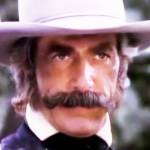 Sam Elliott is 77 (nee Samuel Pack Elliott)
American actor of TV (Beau Bennett on The Ranch; Mission: Impossible; The Sacketts; The Yellow Rose; Justified), movies (Mask; Prancer; Lifeguard; Road House; Tombstone; Gettysburg; I'll See You in My Dreams; Rush), born August 9, 1944. (Sam Elliott 1986 Houston: The Legend of Texas) 
Jonathan Kellerman is 72
Edgar & Anthony Award-winning American psychologist, non-fiction author (Helping the Fearful Child), and crime fiction novelist (When the Bough Breaks, Blood Test, The Murder Book, Heartbreak Hotel, Monster and Alex Delaware series; Billy Straight, A Cold Heart, and Petra Connor series), born August 9, 1949.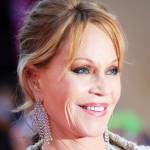 Melanie Griffith is 64

American actress of stage, movies (Working Girl; Pacific Heights; Shining Through; A Stranger Among Us; Milk Money; Something Wild; Cherry 2000; Body Double; The Drowning Pool; Crazy in Alabama; Joyride; One on One) and TV (Twins), born August 9, 1957. (Melanie Griffith 2013 Photo: Manfred Werner)
Michael Kors is 62 (nee Karl Anderson Jr.)

American fashion designer for Celine (1997-2003) and his own brand MICHAEL Michael Kors (mens & womens ready-to-wear; fragrance; sportswear; accessories; footwear), born August 9, 1959. (Michael Kors 2008 Photo: Ed Kavishe / www.FashionWirePress.com)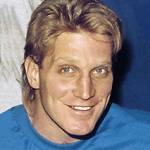 Brett Hull is 57 ("The Golden Brett")
Hockey Hall of Fame Canadian-American professional hockey player, NHL right winger (Calgary Flames; St. Louis Blues; Dallas Stars – 1999 Stanley Cup; Detroit Red Wings – 2002 Stanley Cup Champions), 1986 NHL MVP, born August 9, 1964. (Brett Hull 1994 Photo: Johnmaxmena2)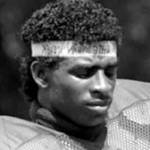 Deion Sanders is 54 ("Primetime")
American Pro Football Hall of Fame NFL cornerback (Atlanta Falcons; San Francisco 49ers – Super Bowl Champs 1994; Dallas Cowboys – 1995 Super Bowl Champs; Washington Redskins; Baltimore Ravens), & MLB fielder born August 9, 1967. (Deion Sanders c. 1988 Photo: Florida Memory)
Gillian Anderson is 53
Emmy Award-winning British-American actress of stage, TV (Dana Scully on The X-Files; Hannibal; The Fall; American Gods; Bleak House; Crisis) and movies (The X-Files; The Mighty; Playing By Heart; The House of Mirth; The Last King of Scotland), born August 9, 1968. (Gillian Anderson 2013 Photo: Gage Skidmore)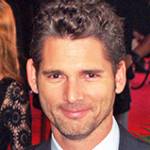 Eric Bana is 53 (nee Eric Banadinović)
Australian actor of movies (Hulk; Black Hawk Down; Troy; Munich; Star Trek; The Time Traveler's Wife; The Other Boleyn Girl; King Arthur: Legend of the Sword; Romulus, My Father; Lone Survivor) and TV (Joe Sabatini on Something in the Air), born August 9, 1968. (Eric Bana 2007 Photo: David Shankbone) 
(Owl Photo: Ray Hennessy via Unsplash)
Happy Birthday to everyone celebrating their birthday on August 9th!
Remember These August 9th Famous Birthdays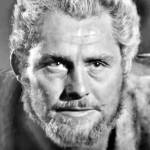 Robert Shaw
English writer & actor of stage, TV (Captain Dan Tempest on The Buccaneers), movies (Jaws; From Russia With Love; The Sting; The Taking of Pelham One Two Three; A Man for All Seasons; Black Sunday; Force 10 From Navarone; The Deep; Young Winston) (born Aug. 9, 1927 – died Aug. 28, 1978; age 51). Robert Shaw died of a heart attack. (Robert Shaw 1964 Hamlet at Elsinore)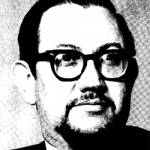 Daniel Keyes

Hugo Award-winning American science fiction and comic magazine editor, short story writer & novelist (Marvel Science Stories; Atlas Comics; Flowers for Algernon), and creative writing professor (born Aug. 9, 1927 – died June 15, 2014; age 86). Daniel Keyes died of pneumonia complications. (Daniel Keyes 1970 Photo: Ohio University)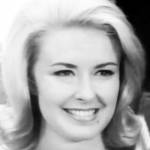 Beverlee McKinsey (nee Beverlee Magruder)
American actress of TV (Iris Wheeler Cory Carrington on Another World & Texas; Alexandra Spaulding von Halkien Thorpe on Guiding Light; Martha Donnelly / Julie Richards on Love is a Many Splendored Thing; General Hospital) (born Aug. 9, 1935 – died May 2, 2008; age 72). Beverlee McKinsey of kidney transplant complications. (Beverlee McKinsey 1965 Seaway)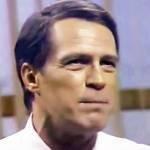 Clint Ritchie (nee Clinton Charles Augustus Ritchie; "Bucky")
American actor of TV (Clint Buchanan on One Life to Live; Thunder; Batman; The Felony Squad), movies (The Peace Killers; Patton; The St. Valentine's Day Massacre; Against a Crooked Sky; Bandolero!; First to Fight) (born Aug. 9, 1938 – died Jan. 31, 2009; age 70). Clint Ritchie died from a stroke after pacemaker surgery. (Clint Ritchie 1985 One Life to Live Promo: ABC)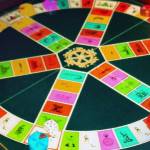 Chris Haney
Canadian high school dropout who became a newspaper journalist & photo editor (Montreal Gazette), entrepreneur, businessman & co-creator (with Scott Abbott) of the Trivial Pursuit board games (born Aug. 9, 1950 – died May 31, 2010; age 59). Cause of death for Chris Haney is unknown. (Trivial Pursuit Photo: Ian Stannard)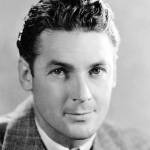 Charles Farrell
American actor of TV (Vern Albright on My Little Margie) silent films (7th Heaven; The Rough Riders; Clash of the Wolves; Lucky Star) & classic movies (Body and Soul; Old Ironsides; The Big Shakedown; The Red Dance; Just Around the Corner; Wild Girl; Tail Spin; Delisious) (born Aug. 9, 1900 – died May 6, 1990; age 89). (Charles Farrell c 1935 Photo: Powolny / Fox Film Corporation)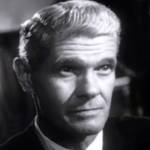 Paul Kelly
Tony-winning American movie actor (Duffy of San Quentin; Gunsmoke; Split Second; Springfield Rifle; The Painted Hills; Flying Tigers; The Secret Code; Crossfire; Deadline for Murder; The Cat Creeps; The Glass Alibi; Not a Ladies' Man; Mr. and Mrs. North; Mystery Ship; Flight Command) (born Aug. 9, 1899 – died Nov. 6, 1956; age 57). (Paul Kelly 1950 Guilty of Treason)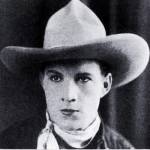 Tom Tyler (nee Vincent Markowski)
American TV (The Cisco Kid) and film actor (Out of the West; Lightning Lariats; Adventures of Captain Marvel; The Last Outlaw; Stagecoach; The Light of Western Stars; Lost Ranch; Clancy of the Mounted; The Westerner) (born Aug. 9, 1903 – died May 1, 1954; age 50). Tom Tyler died of scleroderma complications and heart failure. (Tom Tyler 1930 Photo: Exhibitors Herald-World)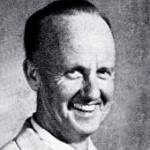 Robert Surtees
Oscar-winning American film cinematographer (The Bad and the Beautiful; Thirty Seconds Over Tokyo; King Solomon's Mines; Quo Vadis; Oklahoma!; Mutiny on the Bounty; The Graduate; Ben-Hur; Doctor Dolittle; Summer of '42; The Sting; The Hindenburg; The Last Picture Show) (born Aug. 9, 1906 – died Jan. 5, 1985; age 78). (Robert Surtees 1956 Photo: American Cinematographer)
*Images are public domain or Creative Commons licensed & sourced via Wikimedia Commons, Vimeo, or Flickr, unless otherwise noted*