August 9th Birthdays
If you were born on August 9th you share a celebrity birthday with these famous people: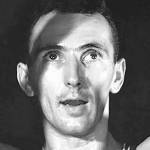 Bob Cousy is 94 (nee Robert Joseph Cousy)
Naismith Memorial Basketball Hall of Fame retired American professional basketball player, NBA point guard (Boston Celtics – 6x NBA Champions; Cincinnati Royals), 1957 NBA MVP, 13-time NBA All-Star, born August 9, 1928. (Bob Cousey 1950s Photo: Sport Magazine Archives) 
Rod Laver is 84 (nee Rodney George Laver; "Rocket")
International Tennis Hall of Fame Australian retired world #1 men's tennis player (1964-1970), winner of 200 men's singles titles and multiple Open and Grand Slam titles (Australian, French, & US Opens; Wimbledon), born August 9, 1938. (Rod Laver 1963 To Tell The Truth)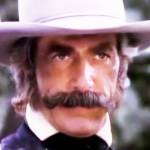 Sam Elliott is 78 (nee Samuel Pack Elliott)
American actor of TV (Beau Bennett on The Ranch; Mission: Impossible; The Sacketts; The Yellow Rose; Justified; 1883; Once an Eagle), movies (Lifeguard; Mask; Prancer; Road House; Tombstone; Gettysburg; I'll See You in My Dreams; Rush), born August 9, 1944. (Sam Elliott 1986 Houston: The Legend of Texas) 
Jonathan Kellerman is 73
Edgar & Anthony Award-winning American psychologist, non-fiction author (Helping the Fearful Child), and crime fiction novelist (When the Bough Breaks, Blood Test, The Murder Book, Heartbreak Hotel, Monster and Alex Delaware series; Billy Straight, A Cold Heart, and Petra Connor series), born August 9, 1949.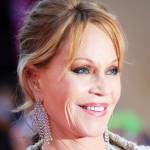 Melanie Griffith is 65

American actress of stage, movies (Working Girl; Pacific Heights; Shining Through; A Stranger Among Us; Milk Money; Something Wild; Cherry 2000; Body Double; The Drowning Pool; Crazy in Alabama; Joyride; One on One) and TV (Twins), born August 9, 1957. (Melanie Griffith 2013 Photo: Manfred Werner)
Michael Kors is 63 (nee Karl Anderson Jr.)

American fashion designer for Celine (1997-2003) and his own brand MICHAEL Michael Kors (mens & womens ready-to-wear; fragrance; sportswear; accessories; footwear), born August 9, 1959. (Michael Kors 2008 Photo: Ed Kavishe / www.FashionWirePress.com)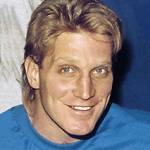 Brett Hull is 58 ("The Golden Brett")
Hockey Hall of Fame Canadian-American professional hockey player, NHL right winger (Calgary Flames; St. Louis Blues; Dallas Stars – 1999 Stanley Cup; Detroit Red Wings – 2002 Stanley Cup Champions), 1986 NHL MVP, born August 9, 1964. (Brett Hull 1994 Photo: Johnmaxmena2)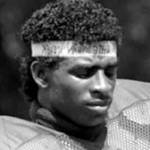 Deion Sanders is 55 ("Primetime")
American Pro Football Hall of Fame NFL cornerback (Atlanta Falcons; San Francisco 49ers – Super Bowl Champs 1994; Dallas Cowboys – 1995 Super Bowl Champs; Washington Redskins; Baltimore Ravens), & MLB fielder born August 9, 1967. (Deion Sanders c. 1988 Photo: Florida Memory)
Gillian Anderson is 54
Emmy Award-winning British-American actress of stage, TV (Dana Scully on The X-Files; Hannibal; The Fall; American Gods; Bleak House; Crisis) and movies (The X-Files; The Mighty; Playing By Heart; The House of Mirth; The Last King of Scotland), born August 9, 1968. (Gillian Anderson 2013 Photo: Gage Skidmore)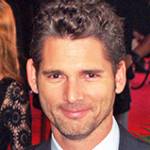 Eric Bana is 54 (nee Eric Banadinović)
Australian actor of movies (Hulk; Black Hawk Down; Troy; Munich; Star Trek; The Time Traveler's Wife; The Other Boleyn Girl; King Arthur: Legend of the Sword; Romulus, My Father; Lone Survivor) and TV (Joe Sabatini on Something in the Air), born August 9, 1968. (Eric Bana 2007 Photo: David Shankbone) 
(Charles Farrell 1931: Hal Phyfe [colorized] | Dorothy Jordan 1931: Earl Christy)
Happy Birthday to everyone celebrating their birthday on August 9th!
Remember These August 9th Famous Birthdays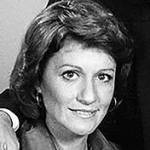 Cynthia Harris

American actress of stage, TV (Sylvia Buchman on Mad About You; Patricia Hale on All My Children; Sirota's Court; Husbands, Wives & Lovers; L.A. Law; Ann Jillian; Edward & Mrs. Simpson; Rescue Me; Law & Order), movies (I Do & I Don't; Three Men and a Baby; Isadora; Reuben, Reuben) (born Aug. 9, 1934 – died Oct. 3, 2021; age 87) (Cynthia Harris 1976: NBC TV)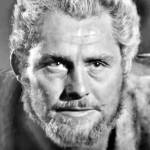 Robert Shaw
English writer & actor of stage, TV (Captain Dan Tempest on The Buccaneers), movies (Jaws; From Russia With Love; The Sting; The Taking of Pelham One Two Three; A Man for All Seasons; Black Sunday; Force 10 From Navarone; The Deep; Young Winston) (born Aug. 9, 1927 – died Aug. 28, 1978; age 51). Robert Shaw died of a heart attack. (Robert Shaw 1964 Hamlet at Elsinore)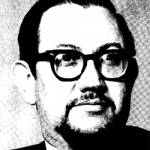 Daniel Keyes

Hugo Award-winning American science fiction and comic magazine editor, creative writing professor, writer of non-fiction (The Minds of Billy Milligan), short stories, & novels (Marvel Science Stories; Atlas Comics; Flowers for Algernon) (born Aug. 9, 1927 – died June 15, 2014; age 86). Daniel Keyes died of pneumonia complications. (Daniel Keyes 1970: Ohio University)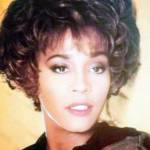 Whitney Houston (aka Mrs. Bobby Brown)
Emmy & Grammy-winning Rock and Roll Hall of Fame American singer (I'm Your Baby Tonight; Saving All My Love for You; How Will I Know; Greatest Love of All; I Will Always Love You; II Wanna Dance With Somebody) & film actress (The Bodyguard) (born Aug. 9, 1963 – died Feb. 11, 2012; age 48). Whitney Houston drowned at home. (Whitney Houston 1990s: Nisakorn Keanmepol)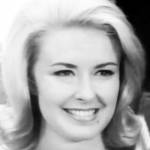 Beverlee McKinsey (nee Beverlee Magruder)
American actress of TV (Iris Wheeler Cory Carrington on Another World & Texas; Alexandra Spaulding von Halkien Thorpe on Guiding Light; Martha Donnelly / Julie Richards on Love is a Many Splendored Thing; General Hospital) (born Aug. 9, 1935 – died May 2, 2008; age 72). Beverlee McKinsey of kidney transplant complications. (Beverlee McKinsey 1965 Seaway)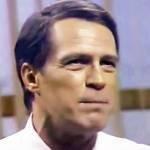 Clint Ritchie (nee Clinton Charles Augustus Ritchie; "Bucky")
American actor of TV (Clint Buchanan on One Life to Live; Thunder; Batman; The Felony Squad), movies (The Peace Killers; Patton; The St. Valentine's Day Massacre; Against a Crooked Sky; Bandolero!; First to Fight) (born Aug. 9, 1938 – died Jan. 31, 2009; age 70). Clint Ritchie died from a stroke after pacemaker surgery. (Clint Ritchie 1985 One Life to Live Promo: ABC)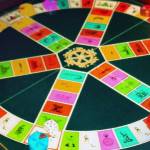 Chris Haney
Canadian high school dropout who became a newspaper journalist & photo editor (Montreal Gazette), entrepreneur, businessman & co-creator (with Scott Abbott) of the Trivial Pursuit board games (born Aug. 9, 1950 – died May 31, 2010; age 59). Cause of death for Chris Haney is unknown. (Trivial Pursuit Photo: Ian Stannard)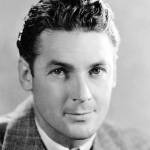 Charles Farrell
American actor of TV (Vern Albright on My Little Margie) silent films (7th Heaven; The Rough Riders; Clash of the Wolves; Lucky Star) & classic movies (Body and Soul; Old Ironsides; The Big Shakedown; The Red Dance; Just Around the Corner; Wild Girl; Tail Spin; Delisious) (born Aug. 9, 1900 – died May 6, 1990; age 89). (Charles Farrell c 1935 Photo: Powolny / Fox Film Corporation)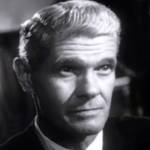 Paul Kelly
Tony-winning American movie actor (Duffy of San Quentin; Gunsmoke; Flight Command; Split Second; Springfield Rifle; The Painted Hills; Flying Tigers; Not A Ladies' Man; The Secret Code; Crossfire; Deadline for Murder; The Cat Creeps; The Glass Alibi; Mr. and Mrs. North; Mystery Ship; Mr. Jarr's Big Vacation) (born Aug. 9, 1899 – died Nov. 6, 1956; age 57). (Paul Kelly 1950 Guilty of Treason)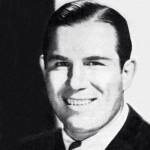 Nat Pendleton (nee Nathan Greene Pendleton)
American wrestler (1920 Olympics silver), classic & silent film actor (Fugitive Lovers; The Great Ziegfeld; Jail House Blues; Deception; The Luckiest Girl in the World; The Defense Rests; Young Dr. Kildare; Dr. Gillespie films; The Thin Man; It's a Wonderful World; Under Cover of Night; Trapped By Television; The Cat's Paw) (born Aug. 9, 1895 – died Oct. 12, 1967; age 72). (Nat Pendleton 1934)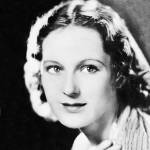 Dorothy Jordan (aka Mrs. Merian C. Cooper)
American classic movie actress (Min and Bill; The Cabin in the Cotton; One Man's Journey; The Wet Parade; Hell Divers; Down to Earth; Love in the Rough; Young Sinners; A Tailor Made Man; Shipmates; The Lost Squadron; That's My Boy; The Roadhouse Murder; Strictly Personal; In Gay Madrid) (born Aug. 9, 1906 – died Dec. 7, 1988; age 82). (Dorothy Jordan 1931: Clarence Sinclair Bull)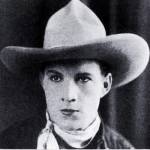 Tom Tyler (nee Vincent Markowski)
American TV (The Cisco Kid) and film actor (Out of the West; Lightning Lariats; Adventures of Captain Marvel; The Last Outlaw; Stagecoach; The Light of Western Stars; Lost Ranch; Clancy of the Mounted; The Phantom; The Westerner) (born Aug. 9, 1903 – died May 1, 1954; age 50). Tom Tyler died of scleroderma complications and heart failure. (Tom Tyler 1930: Exhibitors Herald-World)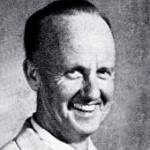 Robert Surtees
Oscar-winning American film cinematographer (The Bad and the Beautiful; Thirty Seconds Over Tokyo; King Solomon's Mines; Quo Vadis; Oklahoma!; Mutiny on the Bounty; The Graduate; Ben-Hur; Doctor Dolittle; Summer of '42; The Sting; The Hindenburg; The Last Picture Show) (born Aug. 9, 1906 – died Jan. 5, 1985; age 78). (Robert Surtees 1956 Photo: American Cinematographer)
*Images are public domain or Creative Commons licensed & sourced via Wikimedia Commons, Vimeo, or Flickr, unless otherwise noted*