July 14th Birthdays
If you were born on July 14th you share a celebrity birthday with these famous people: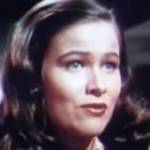 Nancy Olson is 94

American actress of movies (Sunset Boulevard; Union Station; Mr. Music; Force of Arms; Big Jim McClain; So Big; Pollyanna; The Absent Minded Professor; Snowball Express; Canadian Pacific; Battle Cry; Airport 1975; Making Love) and TV (Paper Dolls), born July 14, 1928. (Nancy Olson 1949 Canadian Pacific)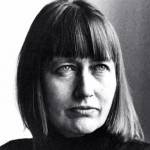 Susan Howatch is 82 (nee Susan Elizabeth Sturt)
English writer of gothic/historical family saga novels (Penmarric; The Wheel of Fortune; Cashelmara; The Sins of the Fathers; Glamorous Powers'; The Dark Shore; The Rich Are Different; Glittering Images; Scandalous Risks; Absolute Truths), born July 14, 1940. (Susan Howatch 1970s-1980s Photo)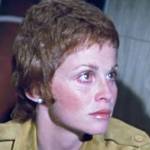 Lynn Loring is 78 (nee Lynn Zimring)
American actress & producer of TV (Patti Barron Tate Whiting McCleary on Search for Tomorrow; Betty Anderson on Return to Peyton Place; The F.B.I.; Mod Squad; The Man from U.N.C.L.E.; Fair Exchange) & films (Splendor in the Grass; Mr. Mom), born July 14, 1944. (Lynn Loring 1973 The Horror at 37,000 Feet)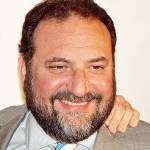 Joel Silver is 70
American producer of movies (48 Hrs.; Weird Science; Jumpin' Jack Flash; Lethal Weapon; Predator; Die Hard; Conspiracy Theory; The Matrix; Gothika; Ghost Ship; The Book of Eli; The Nice Guys) and TV (Veronica Mars; Tales from the Crypt), born July 14, 1952. (Joel Silver 2008 Photo: David Shankbone)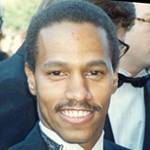 Eric Laneuville is 70
American actor of TV (Luther Hawkins on St. Elsewhere; Room 222; Love at First Bite) and movies (The Omega Man; Love at First Bite), TV director (St. Elsewhere; Midnight Caller; Ghost Whisperer; The Mentalist; Blue Bloods; NCIS: Los Angeles; Lost), born July 14, 1952. (Eric Laneuville 1989 Photo: Alan Light)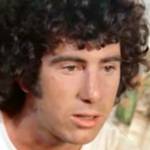 Jerry Houser is 70
American character and voice over actor of TV (Wally Logan on The Brady Brides & The Bradys; The New Temperatures Rising Show; We'll Get By; G. I. Joe; One Day at a Time) and movies (Summer of '42; Class of '44; Slap Shot; Magic; Bad Company; Another You), born July 14, 1952. (Jerry Houser 1974 Movin' On)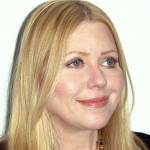 Bebe Buell is 69 (nee Beverle Lorence Buell)

American singer, former fashion model with Eileen Ford, 1974 Playboy Playmate of the Month (November), one of the inspirations for the Penny Lane character in the movie Almost Famous (2000), and mother of Liv Tyler, born July 14, 1953. (Bebe Buell 2009 Photo: David Shankbone)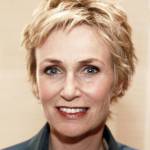 Jane Lynch is 62

Emmy Award-winning American stand-up comedienne & actress of stage, TV (Sue Sylvester on Glee; Two and a Half Men; The L Word; Easy to Assemble; Angel From Hell; Criminal Minds; Boston Legal) and movies (Best in Show; Alvin and the Chipmunks), born July 14, 1960. (Jane Lynch 2010 Photo: Peabody Awards)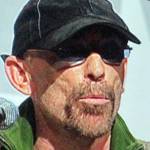 Jackie Earle Haley is 61
American voice artist and actor of movies (The Bad News Bears films; Breaking Away; Losin' It; watchmen; Shutter Island; The Zoo Gang; Damnation Alley; The Dark Tower), TV (Human Target; Breaking Away; The Tick) born July 14, 1961. (Jackie Earle Haley 2010:  © BrokenSphere / Wikimedia Commons)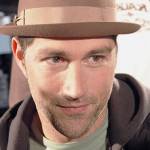 Matthew Fox is 56
American actor of stage, TV (Charlie Salinger on Party of Five; Dr. Jack Shephard on Lost & Lost: Missing Pieces; Haunted) and movies (We Are Marshall; Emperor; Alex Cross; Speed Racer; Bone Tomahawk; Extinction; World War Z), born July 14, 1966. (Matthew Fox 2006 Photo: David H. Richardson) 
Missy Gold is 52 (nee Melissa Fisher; aka Melissa Goldstein)
American childactress of movies & TV (Katherine 'Kate' Olivia Gatling on Benson; Trapper John, M.D.; Fantasy Island; How the West Was Won; Eight is Enough; The Hardy Boys / Nancy Drew Mysteries; Rafferty), and psychologist, born July 14, 1970. (Missy Gold 1984 Benson Photo: ABC Visual Comm.)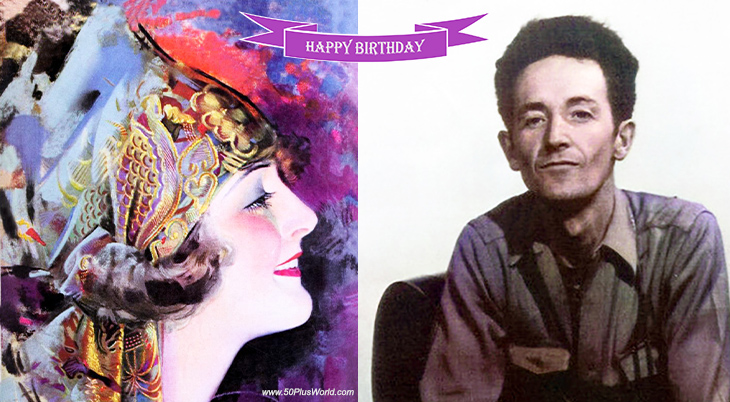 (Martha Mansfield 1920: Rolf Armstrong | Woody Guthrie c. 1940s: Sid Grossman [colorized])
Happy Birthday to everyone celebrating their birthday on July 14th!
Remember These July 14th Famous Birthdays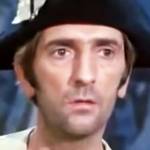 Harry Dean Stanton
American actor of TV (Roman on Big Love; Gunsmoke; Rawhide; Bonanza; Zane Grey Theater; Twin Peaks) and movies (Lucky; Kelly's Heroes; Dillinger; Alien; The Rose; Escape From New York; Pretty in Pink; Wild at Heart; The Green Mile; A Time for Killing; The Proud Rebel; A Dog's Best Friend) (born July 14, 1926 – died Sept. 15, 2017; age 91). (Harry Dean Stanton 1969 Daniel Boone)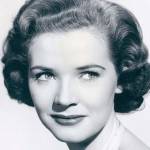 Polly Bergen (nee Nellie Paulina Burgin)
Emmy-winning American host and actress of stage, TV (To Tell the Truth; The Polly Bergen Show; The Pepsi-Cola Playhouse; Baby Talk; The Winds of War; War and Remembrance; Desperate Housewives) and movies (The Stooge; Cry of the Hunted; Cape Fear; Move Over Darling; That's My Boy; Warpath), (born July 14, 1930 – died Sept. 30, 2014; age 84). (Polly Bergen 1953 Photo)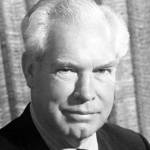 William Hanna
American cartoonist, animator (Tom and Jerry), film director and producer of Emmy and Academy Award-winning animated cartoons (Scooby Doo, Where Are You?; The Jetsons; The Flintstones; Magilla Gorilla; Wait Till Your Father Gets Home) (born July 14, 1910 – died Mar. 22, 2001; age 90). William Hanna died of throat cancer. (William Hanna 1977 Photo: Elson-Alexandre)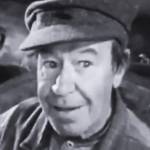 Donald Meek (nee Thomas Donald Meek)
Scottish-American character actor of stage and movies (You Can't Take It With You; State Fair; Stagecoach; The Adventures of Tom Sawyer; Du Barry Was a Lady; The Return of Frank James; The Ghost Comes Home; Maisie Gets Her Man; Tortilla Flat) (born July 14th, 1878 – died Nov. 18, 1946; age 68). Donald Meek died of leukaemia. (Donald Meek 1942 The Omaha Trail)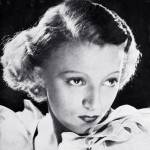 Annabella (nee Suzanne Georgette Charpentier)
French film actress (Wings of the Morning; Suez; 13 Rue Madeleine; Dinner at the Ritz; The Battle; Bridal Suite; Tonight We Raid Calais; The Baroness and the Butler; Companion Wanted; Bomber's Moon; Under the Red Robe; Anne-Marie); ex-wife of Jean Murat & Tyrone Power (born July 14, 1907 – died Sept. 18, 1996; age 89). (Annabella 1933 Ray of Sunshine Photo: Close Up)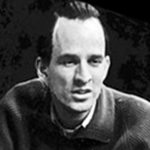 Ingmar Bergman (nee Ernst Ingmar Bergman)
BAFTA & Academy Award-winning Swedish stage, TV, and film screenwriter, director, and producer (Through a Glass Darkly; Fanny and Alexander; Persona; The Seventh Seal; Scenes from a Marriage; The Magic Flute; Wild Strawberries; The Passion of Anna; Hour of the Wolf) (born July 14, 1918 – died July 30, 2007; age 89). Ingmar Bergen died in his sleep. (Ingmar Bergman 1958 Photo)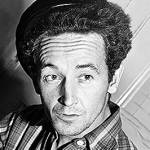 Woody Guthrie (nee Woodrow Wilson Guthrie)
American folk rock singer & songwriter (This Land is Your Land; Grand Coulee Dam; Talkin' Dust Bowl Blues; Pretty Boy Floyd; Tom Joad; John Henry) and author (Bound for Glory) (born July 14, 1912 – died Oct. 3, 1967; age 55). Woody Guthrie died of Huntington's disease complications. (Woody Guthrie 1943 Photo: Al Aumuller / New York World-Telegram and the Sun)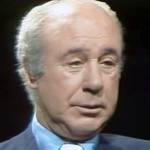 Irving Stone (nee Irving Tennenbaum)

American writer of non-fiction (Clarence Darrow for the Defense; Earl Warren), fiction and biographical novels (Lust for Life; The Agony and the Ecstasy; The President's Lady; Love is Eternal; The Passions of the Mind) (born July 14, 1903 – died Aug. 26, 1989; age 86). Irving Stone died of heart failure. (Irving Stone 1974 Photo: Day at Night © The City University of New York).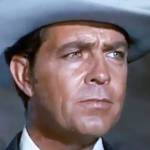 Dale Robertson (nee Dayle Lymoine Robertson)
American host & actor of TV (Jim Hardie on Tales of Wells Fargo; Ben Calhoun on Iron Horse; Dynasty; Dallas; Wagon Train), movies (Hell Canyon Outlaws; Blood on the Arrow; Sitting Bull; The Farmer Takes a Wife; Son of Sinbad) (born July 14, 1923 – died Feb. 27, 2013; age 89). Dale Robertson died of pneumonia and lung cancer. (Dale Robertson 1966 Iron Horse)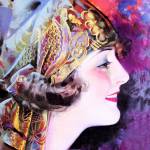 Martha Mansfield (nee Martha Ehrlich)
American actress of stage & silent movies (Dr. Jekyll and Mr. Hyde; The Silent Command; Broadway Bill; The Leavenworth Case; Civilian Clothes; Women Men Love; The Wonderful Chance; Society Snobs; Fog Bound) (born July 14, 1899 – died Nov. 30, 1923; age 24). Martha Mansfield died of severe burns while filming The Warrens of Virginia. (Martha Mansfield 1920: Rolf Armstrong)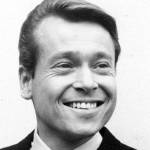 Peter Duryea
American actor of TV (Dragnet 1967; Family Affair; Star Trek; 12 O'Clock High; Combat!; Insight; Bewitched; I Spy) and movies (Taggart; The Bounty Killer; Lt. Robin Crusoe, U.S.N.; Catalina Caper; Blood of the Iron Maiden), son of Dan Duryea (born July 14, 1939 – died Mar. 24, 2013; age 73). Cause of death for Peter Duryea is unknown. (Peter Duryea 1968 Dragnet Photo: NBC TV)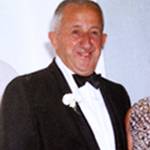 Tom Carvel (nee Athanasios Karvelas)

Greek-American entrepreneur, businessman, inventor and marketer of soft ice cream in 1934, founder of the Carvel Brand Corporation, and Carvel brand retail stores (soft ice cream & ice cream cakes (born July 14, 1906 – died Oct. 21, 1990; age 84). Cause of death for Tom Carvel is unknown. (Tom Carvel 1969 Photo: Bert Morgan / Richard F. Morgan | Florida Memory)
George Putnam
American conservative radio talk show host and announcer (Portia Faces Life), television newsman, host & actor (Broadway to Hollywood; Television Screen Magazine; George Putnam and the News; Helter Skelter; Christmas in Connecticut), film actor (Gus; Independence Day) (born July 14, 1914 – died Sept. 12, 2008; age 94). (George Putnam 1941 Photo: Radio and Television Mirror)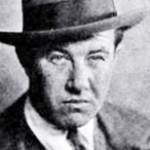 Al Hill
American film actor (Buried Loot; The Racketeer; Me, Gangster; Stool Pigeon; The Last Mile; Night After Night; The Border Patrolman; The Payoff; Punch Drunks; Half Way to Heaven; The Girl on the Bridge; Against the Law; Crash Donovan; Flying Hostess; Parole Racket; The Lady in the Morgue; Hollywood Cowboy) (born July 14, 1892 – died July 14, 1954; age 62). (Al Hill 1929)
*Images are presumed to be in the public domain or Creative Commons licensed & sourced via Wikimedia Commons, Vimeo, EBay, YouTube or Flickr, unless otherwise noted*