The Comedy Genius of Gene Wilder
Funnyman, actor, director, screenwriter, author and octogenarian senior citizen Gene Wilder was born Jerome Silberman on June 11, 1933 in Milwaukee, Wisconsin.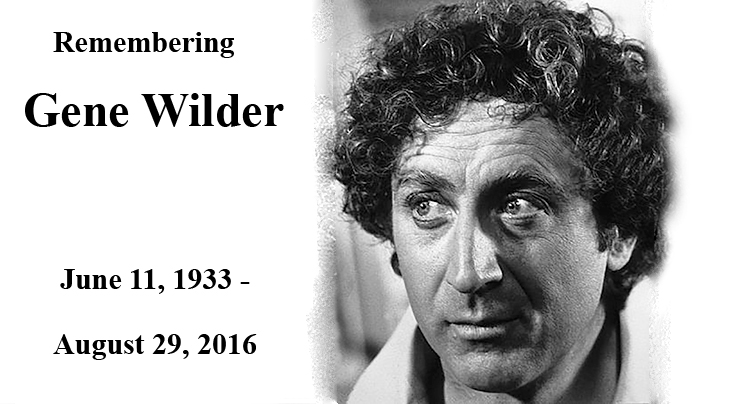 (Gene Wilder 1981 Photo: Superstar Profile)
Jerome Silberman's early inspirations for a career in acting were the need to amuse his ill mother, and seeing his older sister Corinne Silberman act onstage. He began formal acting training at the age of 13 in Milwaukee. A couple of years later, after a brief and unhappy sojourn at Black-Foxe Military Institute in Hollywood, California where he was sexually assaulted and bullied, Gene Wilder began performing onstage in local Milwaukee theatres.
Gene Wilder (at the time still going by the name Jerome Silberman) graduated in 1951 from Milwaukee's Washington High School and attended the University of Iowa, studying Communication and Theatre Arts. Wilder became an accomplished fencer, thanks to attending Bristol Old Vic Theatre School in Bristol, England for approximately 6 months after his 1955 graduation from the University of Iowa.
Desirous of obtaining professional training in the Stanislavski system of acting, he enrolled at the HB Studio in New York City and lived with his sister in Queens. That year, Gene Wilder was drafted into the U.S. Army in September of 1956 and did two years service, becoming a paramedic at a Phoenixville, Pennsylvania hospital after his training was completed. While in the Army, his mother died of ovarian cancer, and Wilder continued to take acting classes when he could at HB Studio. After his army discharge in 1959 he obtained a scholarship for HB Studio and worked as a fencing instructor and other odd jobs to support himself. By the end of 1960, Gene Wilder had met and married his first wife, actress Mary Mercier.
It was after fellow actor and friend Charles Grodin persuaded him to study method acting with Lee Strasberg at the Actors Studio in New York City, that Jerome Silberman changed his stage name to Gene Wilder. Off-Broadway stage roles began to come his way. While appearing opposite actress Anne Bancroft in a 1963 play, Gene Wilder met Mel Brooks, Bancroft's boyfriend at the time.
Gene Wilder began touring the U.S. with different plays; he and Mary were separated frequently, and finally divorced in 1965. He began dating single mother Mary Schutz, and they married in October 1967 shortly after his first big-screen movie – Bonnie & Clyde (1967), starring Warren Beatty, Faye Dunaway, Gene Hackman, Estelle Parsons, Denver Pyle, and Michael J. Pollard – opened in movie theatres. After their wedding, Gene Wilder adopted Mary's daughter Katherine.
The following year Gene Wilder landed a leading role in the screen comedy The Producers (1968), written and directed by Mel Brooks and co-starring Zero Mostel. The Producers was a critical success, although it didn't do well at the box-office; Wilder was nominated for a Best Supporting Actor Academy Award. Below, Zero Mostel and Gene Wilder are featured in The Producers movie trailer.
Although more movies followed – Wilder even went to Paris, France in 1969 to film the comedy Start the Revolution Without Me (1970) – none of them were commercial successes, including a role he is closely associated with – that of Willy Wonka in Willy Wonka & the Chocolate Factory (1971).
Below, Jack Albertson and Gene Wilder are featured in the movie trailer for Willy Wonka & The Chocolate Factory. 
Wilder turned to screenwriting and called his friend Mel Brooks to get his opinion on the first couple of pages of his script for Young Frankenstein (1974). Brooks wasn't enthused at first. Gene's agent asked him if he could include parts for two of his newest clients, actors Peter Boyle and Marty Feldman; Wilder's agent then contacted Mel Brooks again and persuaded him to accept the job of directing the movie. In the meantime, Gene Wilder appeared in Mel Brooks' western comedy Blazing Saddles, which was released early in 1974.
Gene Wilder and Mel Brooks ended up collaborating and completed writing the script for Young Frankenstein together. When Young Frankenstein was released in December 1974, it was a critical and box-office success. Wilder and Brooks were nominated for an Academy Award for writing the Best Adapted Screenplay in 1975. Actresses Cloris Leachman and Madeline Kahn were both nominated for Golden Globe Awards for their performances in Young Frankenstein.
Below, Teri Garr, Marty Feldman, Peter Boyle, Cloris Leachman, Madeine Kahn, and Gene Wilder as Dr. Frederick Frankenstein ("pronounced Fronkensteen"), in these scenes from  the enduring baby boomer movie classic comedy, Young Frankenstein (1974). 
By this time, Gene Wilder and Mary Schutz had separated; Wilder had moved to Los Angeles and briefly dated his on-screen laboratory assistant from Young Frankenstein, actress Teri Garr. He was also hard at working writing a new musical comedy screenplay, The Adventure of Sherlock Holmes' Smarter Brother (1975). Wilder also directed and starred in The Adventure of Sherlock Holmes' Smarter Brother, and cast two of his Young Frankenstein co-stars – Madeline Kahn and Marty Feldman – in it as well. 
Gene Wilder was working on the script for The World's Greatest Lover (1977) while he filmed the comedy movie Silver Streak (1976). Although The World's Greatest Lover was a flop (Wilder wrote, produced, directed, and acted in the movie), Silver Streak was a box office success. Writer and comedian Richard Pryor was Wilder's co-star in Silver Streak, and they made 3 more movies together before Pryor's death in 2005.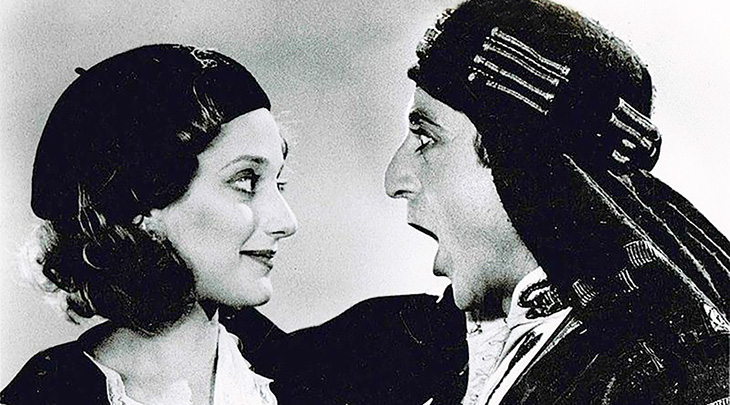 (Carol Kane & Gene Wilder 1977 The World's Greatest Lover Photo)
More movie roles followed for Gene Wilder, including The Frisco Kid (1979) co-starring Harrison Ford, and Stir Crazy (1980), which was directed by Sidney Poitier and co-starred Richard Pryor (in his second movie with Wilder).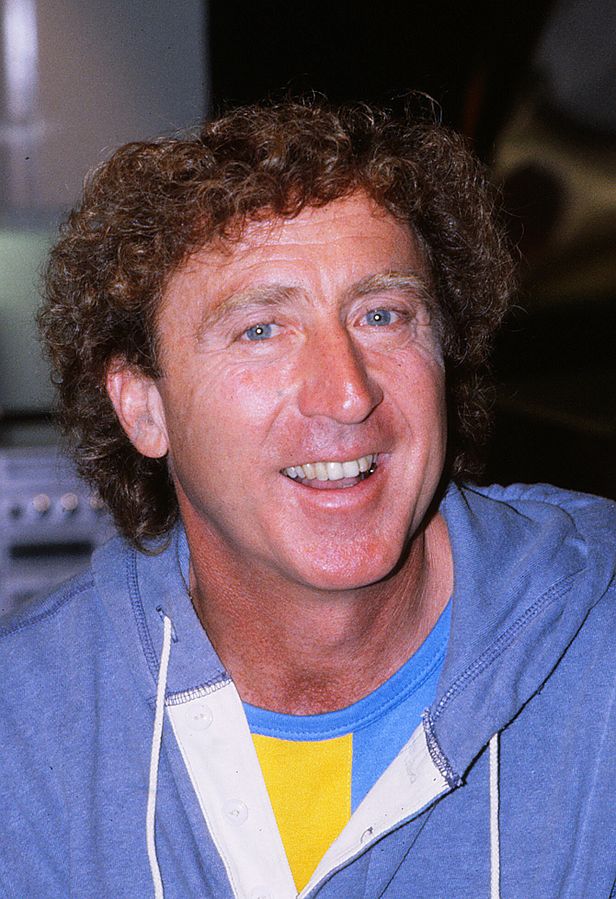 (Gene Wilder 1984 Photo: Towpilot)
While filming his second Sidney Poitier-directed movie Hanky Panky (1982) in 1981, Gene Wilder became fast friends with his leading lady in the movie, married actress, comedienne, and former Saturday Night Live star Gilda Radner. Wilder and Radner fell in love and began living together; she divorced her husband in 1982.
Gene wrote, directed, and starred in his next two movies; both his old friend Charles Grodin and his girlfriend Gilda appeared with him in The Woman in Red, which was shot in the fall of 1983.
A month after The Woman in Red was released in August of 1984, Gene Wilder and Gilda Radner got married in France. It was 50+ Wilder's third marriage, and Radner's second.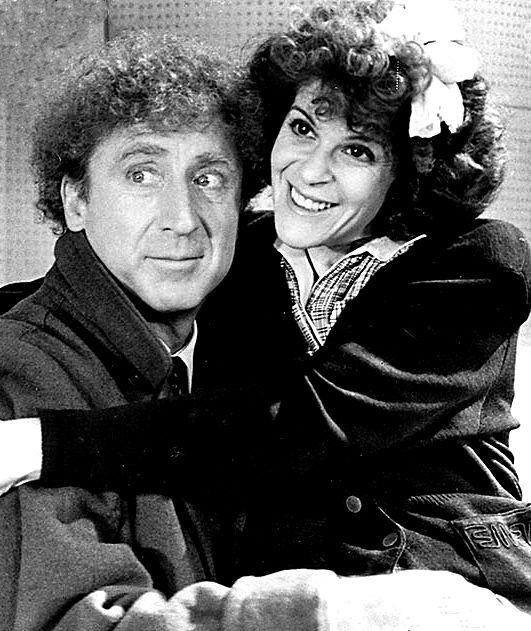 Gene Wilder and Gilda Radner in a 1986 publicity photo promoting Haunted Honeymoon, which they co-starred.
Gilda had begun to have pains in her legs and suffer from intermittent severe fatigue during the filming of Haunted Honeymoon in London in September 1985, and after several misdiagnoses over the course of many months, she was finally diagnosed with ovarian cancer in October 1986.
Wilder blamed the lack of a comprehensive family medical history being taken by her first doctors, in failing to diagnose the disease earlier; Radner had several female relatives that had suffered from ovarian cancer.
After 18 months of radiation and chemotherapy, Radner's cancer went into remission, during which time Gene Wilder co-wrote and filmed his third movie with Richard Pryor, See No Evil, Hear No Evil. Wilder played a deaf man in the movie, and during the filming of it he was coached in lip reading by Karen Webb, a New York League for the Hard of Hearing supervisor. By the time See No Evil, Hear No Evil was released on May 12, 1989, Gilda Radner's cancer had returned and she died just 8 days later, on May 20, 1989.
Below, Gene Wilder and Richard Pryor are featured in the movie trailer for their second film, Stir Crazy.
In 1991, Gene Wilder's fourth and last movie with Richard Pryor – Another You – was released. He founded the Gilda Radner Hereditary Cancer Program and the Gilda Radner Ovarian Cancer Detection Program at Cedars-Sinai Hospital in Los Angeles. 
In September of that same year, Gene Wilder married for the fourth time, to his Hanky Panky lip-reading coach Karen Webb; they had begun dating several months after Gilda Radner's death.
In 1995, Gene Wilder co-founded a cancer support group/community in New York City called Gilda's Club. The year after becoming a senior citizen in 1998, Wilder co-wrote and appeared in two television movies, and the big-screen movie Alice in Wonderland (1999). He also collaborated with Steven Piver, Gilda Radner's oncologist, to write the book Gilda's Disease (1998). Gene Wilder was himself diagnosed with non-Hodgkins lymphoma in 1999; he told Larry King in a 2002 interview that he underwent chemotheraphy and radiation treatments, followed by and a stem cell transplant (taken from his own blood). His cancer went into remission in 2000.
Wilder wrote and appeared in two television movies in 1991, then essentially retired from acting – with the exception of appearing in a couple of Will and Grace television episodes in 2002 and 2003.
In his septuagenarian senior years, Gene Wilder focused on writing fiction, and non-fiction. His autobiography/memoir Kiss Me Like a Stranger: My Search for Love and Art was published in 2005. He published 4 more works of fiction, including the WWII romantic drama novella Something to Remember You By (2013) – completed the same year he turned 80.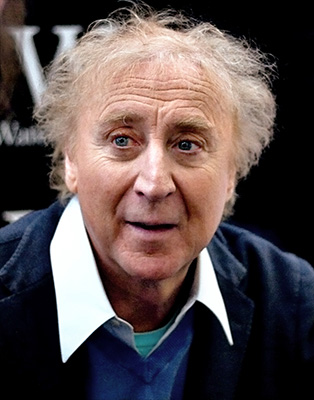 (Gene Wilder 2007 Photo: Caroline Bonarde Ucci)
Gene Wilder and his wife Karen lived in the same 1734 colonial house in Stamford, Connecticut, that Wilder had lived in during his time with Gilda Radner (Radner left the house to him upon her death). 
He told interviewers and his Gene Wilder: Funny and Sad biographer Brian Scott Mednick, that both he and Karen enjoyed painting watercolours.
In his early 80's Wilder was still writing every day, attending the U.S. Open every year (usually with Karen), and visited frequently with his neighbour and friend for 60+ years, Charles Grodin. 
Gene Wilder died on August 29, 2016 at his Stamford, Connecticut home at the age of 83 from complications from Alzheimer's Disease. 
*Images are public domain or Creative Commons licensed & sourced via Wikimedia Commons, Vimeo, or Flickr, unless otherwise noted*
Note: Original article published June 11, 2016 under the title Celebrating Seniors – Gene Wilder turns 83