May 22nd Birthdays
If you were born on May 22nd you share a celebrity birthday with these famous people: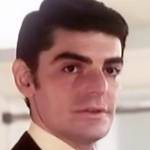 Richard Benjamin (married Paula Prentiss)
American movie director (My Favorite Year; The Money Pit; Mermaids) and actor of TV (He & She; Quark; Dr. Kildare) & films (Goodbye, Columbus; Catch-22; The Sunshine Boys; Love at First Bite; Portnoy's Complaint; House Calls), born May 22, 1938. (Richard Benjamin 1970 Diary of a Mad Housewife)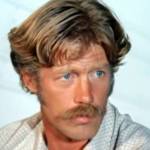 Frank Converse (married Maureen Anderman)
American actor of TV (Det. Johnny Corso on N.Y.P.D.; Will Chandler on Movin' On; Coronet Blue; Quincy M.E.; Law & Order; One Life to Live; Anne of As The World Turns; The F.B.I.) & movies (Hurry Sundown; Hour of the Gun; Spring Fever; The Rowdyman), born May 22, 1938. (Frank Converse 1974 Movin' On)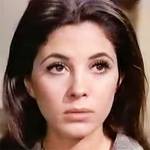 Barbara Parkins 
Canadian-American actress of TV (Betty Anderson Cord Harrington on Peyton Place;  87th Precinct; My Three Sons) and films (Valley of the Dolls; The Deadly Trap; Puppet on a Chain; Christina; Breakfast in Paris; The Kremlin Letter; The Mephisto Waltz), born May 22, 1942. (Barbara Parkins 1968 Peyton Place)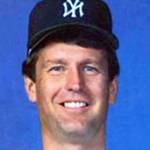 Tommy John (nee Thomas Edward John Jr.; "The Bionic Man")
American baseball player (1963-1989), 4X MLB All-Star pitcher (Cleveland Indians; Chicago White Sox; Los Angeles Dodgers; New York Yankees; California Angels; Oakland Athletics), who had revolutionary "Tommy John" elbow surgery, born May 22, 1943. (Tommy John 1981)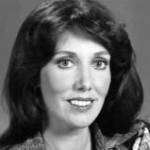 Victoria Wyndham (nee Victoria Camargo)
American actress of stage and television soap operas (Rachel Davis Cory Matthews Clark Frame Hutchins on Another World from 1972-1999; Charlotte Waring Fletcher Bauer & Tracy Delmar on Guiding Light from 1967-1971), born May 22, 1945. (Victoria Wyndham 1979 Another World Photo: NBC TV)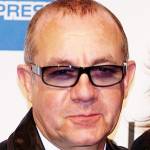 Bernie Taupin (nee Bernard John Taupin)
English lyricist (Rocket Man; Levon; Crocodile Rock; Candle in the Wind; Bennie and the Jets; Goodbye Yellow Brick Road; Don't Let The Sun Go Down on Me; The Bitch is Back; Daniel), born May 22, 1950. Ex son-in-law of Dick Haymes; ex brother-in-law of Rene Russo. (Bernie Taupin 2011: David Shankbone) 
American spokesperson, host & actor of TV commercials & series (Officer Adam Cory on Another World; Larry McDermott on As the World Turns) and movies (Rude Awakening; Living Out Loud; Pride & Loyalty; Tinsel Town; The Drum Beats Twice), born May 22, 1959. (Ed Fry Photo: Used by Permission)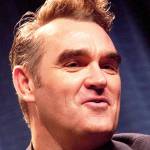 Morrissey (nee Steven Patrick Morrissey)
British indierock songwriter & singer solo (The More You Ignore Me, the Closer I Get; Irish Blood, English Heart; The Last of the Famous International Playboys) & with the Smiths (How Soon is Now?; The Boy with the Thorn in His Side; Panic), born May 22, 1959. (Morrissey 2006 Photo: Charlie Llewellin)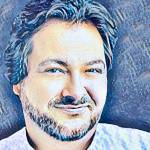 Dana Williams 
Country Music Award-winning American bass guitarist & baritone singer with Diamond Rio (Meet in the Middle; How Your Love Makes Me Feel; One More Day; Unbelievable; Beautiful Mess; I Believe; Walkin' Away; In a Week or Two; Norma Jean Riley), born May 22, 1961. (Dana Williams Painting: A. Hamilton)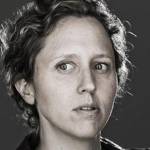 Brooke Smith 
American actress of TV (Grey's Anatomy; Crossing Jordan; Ray Donovan; Bosch; Bates Motel; Weeds; Law & Order: Special Victims Unit; Six Feet Under) and movies (The Silence of the Lambs; The Night We Never Met; Mr. Wonderful; Random Hearts), born May 22, 1967. (Brooke Smith Photo: By Permission)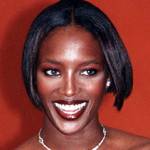 Naomi Campbell (ex-fiance of Adam Clayton, Flavio Briatore)
British supermodel cover girl (Vogue), fashion model (Versace; Dior; Chanel; Karl Lagerfeld; Tommy Hilfiger; Oscar de la Renta), music video actress TV hostess (The Face) born May 22, 1970. Ex-partner of Leonardo DiCaprio. (Naomi Campbell 1997: John Mathew Smith & www.celebrity-photos.com)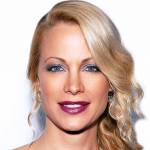 Alison Eastwood (daughter of Clint Eastwood; sister of Kyle Eastwood)
American model, singer, & film actress (Finding Harmony; Tightrope; Don't Tell; Poolhall Junkies; Midnight in the Garden of Good and Evil; Absolute Power; The Mule; Battlecreek), born May 22, 1972; age 50. Half-sister of Scott Eastwood, Francesca Eastwood. Ex of Kirk Fox. (Alison Eastwood 2012: Toglenn)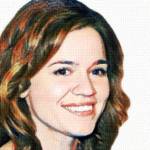 Anna Belknap 
American actress of TV (Detective Lindsay Monroe Messer on CSI: NY; Eva Rossi on Medical Investigation; The Handler; Deadline; Without a Trace; Law & Order: Special Victims Unit; Chicago Med; NCIS: Los Angeles) & movies ( The Reality Trap; Alchemy), born May 22, 1972. (Anna Belknap Painting: A. Hamilton)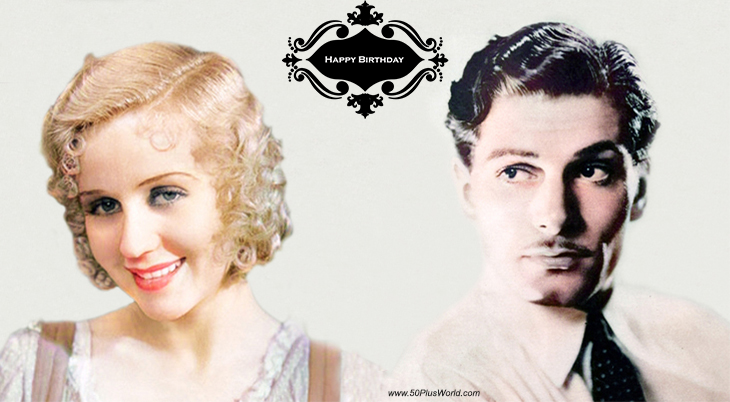 (Adrienne Dore 1932 | Laurence Olivier 1932 Ernst Bachrach [colorized])
Happy Birthday to everyone celebrating their birthday on May 22nd!
Remember These May 22nd Famous Birthdays
Michael Constantine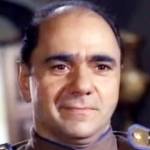 (nee Gus Efstratiou; ex of Julianna McCarthy)
American actor of films (If It's Tuesday, This Must Be Belgium; My Big Fat Greek Wedding films; Prancer; Hawaii; The Hustler; Voyage of the Damned; The Last Mile) & TV (Seymour Kaufman on Room 222; Sirota's Court; Quincy, M.E.; Remington Steele; The Untouchables; Perry Mason; I Spy) (born May 22, 1927 – died Aug. 21, 2021; age 94). (Michael Constantine 1966 12 O'Clock High)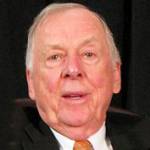 T. Boone Pickens (nee Thomas Boone Pickens Jr.)
American businessman (founder Mesa Petroleum; BP Capital Management), financier, takeover expert, corporate raider, alternative energy advocate (wind power, natural gas) philanthropist (Oklahoma State University (born May 22, 1928 – died Sept. 11, 2019; age 91). Cause of death for T. Boone Pickens is unknown.  (T. Boone Pickens 2009 Photo: Steve Jurvetson)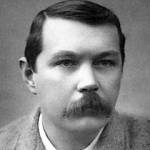 Arthur Conan Doyle
English poet, historical fiction author, and writer of detective fiction novels featuring Sherlock Holmes and Dr. Watson (A Study in Scarlet; The Hound of the Baskervilles; The Sign of the Four; The Valley of Fear; His Last Bow) (born May 22, 1859 – died July 7, 1930; age 71). Arthur Conan Doyle died of a heart attack. (Arthur Conan Doyle 1893 Photo: Herbert Rose Barraud / Bonhams)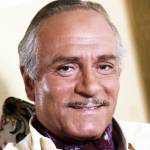 Laurence Olivier (married Joan Plowright; ex of Jill Esmond, Vivien Leigh)
Oscar-winning English actor of stage, TV, and movies (Wuthering Heights; Rebecca; Henry V; Hamlet; The Prince and the Showgirl; Spartacus; Bunny Lake is Missing; Sleuth, Marathon Man; The Boys From Brazil; Fire Over England; The Divorce of Lady X) (born May 22, 1907 – died July 11, 1989; age 82). Laurence Olivier died of renal failure. (Laurence Olivier 1972: Allan Warren)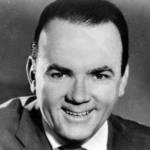 Johnny Olson (nee John Leonard Olson)

American host and announcer of radio (Johnny Olson's Rumpus Room), TV series & game shows (To Tell the Truth; What's My Line; The Jackie Gleason Show; Match Game; The Price is Right; Name That Tune; Play Your Hunch; I've Got a Secret) (born May 22, 1910 – died Oct. 12, 1985; age 75). Johnny Olson had a cerebral hemorrhage before he died. (Johnny Olson 1956 Photo: ABC)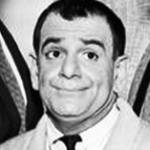 Sid Melton (nee Sidney Meltzer)
American actor of movies & TV (Alf Monroe on Green Acres; Charley Halper on Make Room For Daddy; Captain Midnight; Empty Nest; The Golden Girls; Nurses; The Doris Day Show; Gomer Pyle: USMC; Bachelor Father; Dragnet; Our Miss Brooks) (born May 22, 1917 – died Nov. 2, 2011; age 94). Sid Melton died of pneumonia. (Sid Melton 1963 The Danny Thomas Show Photo: CBS)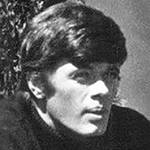 Michael Sarrazin (nee Jacques Michel André Sarrazin)
Canadian actor of TV (The City) & films (The Flim-Flam Man; A Man Called Gannon; Journey to Shiloh; They Shoot Horses, Don't They?; The Sweet Ride; The Groundstar Conspiracy; For Pete's Sake; Gunfight in Abilene; The Gumball Rally; Malarek) (born May 22, 1940 – died Apr. 17, 2011; age 70). Ex-partner of Jacqueline Bisset. (Michael Sarrazin 1969 Eye of the Cat: NBC)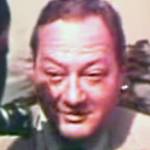 Quinn Martin (nee Irwin Martin Cohn; son of Martin G. Cohn)

Television Hall of Fame American TV movie & series producer (The Untouchables; The New Breed; 12 O'Clock High; The Invaders; Dan August; The F.B.I.; Cannon; The Streets of San Francisco; Barnaby Jones), founder of QM Productions (born May 22, 1922 – died Sept. 5, 1987; age 65). Married Madelyn Pugh. (Quinn Martin c 1970 Dan August Promo: ABC)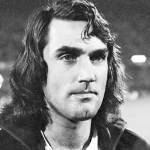 George Best ("El Beatle")
Northern Irish professional soccer (football) player (Manchester United – 1968 European Cup winners; Northern Ireland national team player), 1968 FWA & European Footballer of the Year (born May 22, 1946 – died Nov. 25, 2005; age 59). George Best had a lung infection & died of multiple organ failure. (George Best 1976 Photo: Hans Peters / Dutch National Archives)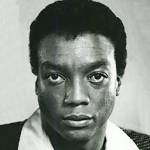 Paul Winfield
Emmy Award-winning American actor of movies (Sounder; Gordon's War; Conrack; Huckleberry Finn; The Greatest; A Hero Ain't Nothin' But a Sandwich; Star Trek II: The Wrath of Khan) and TV (227; Touched by an Angel; Wiseguy; King; L.A. Law) (born May 22, 1939 – died Mar. 7, 2004; age 64). Paul Winfield died of a heart attack. (Paul Winfield 1974 It's Good to Be Alive Photo: CBS)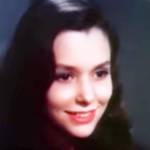 Susan Strasberg ("La Strasberg"; daughter of Paula & Lee Strasberg)
American actress of stage, movies (Picnic; The Cobweb; Stage Struck; Schweitzer; Hemingway's Adventures of a Young Man; The Delta Force; Psych-Out; McGuire, Go Home!), and TV (Toma; The Marriage) (born May 22, 1938 – died Jan. 21, 1999; age 60). Ex of Christopher Jones. Susan Strasberg died of breast cancer. (Susan Strasberg 1958 Stage Struck Trailer)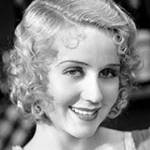 Adrienne Dore (nee Elizabeth Himmelsbach; married Burk Kelly)
Miss Los Angeles 1926 & Miss America 1926 First Runner-Up, American classic & silent movie actress (Beyond London Lights; The Wild Party; Pointed Heels; Union Depot; Alias the Doctor; The Expert; The Famous Ferguson Case; The Rich Are Always With Us; Street of Women) (born May 22, 1907 – died Nov. 26, 1992; age 85). (Adrienne Dore 1932)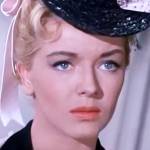 Merry Anders (nee May Helen Anderson)
American actress of TV (Alice on Never Too Young; Dragnet 1967; How to Marry a Millionaire; The Stu Erwin Show; Lassie; 77 Sunset Strip; Maverick; Hawaiian Eye; Perry Mason) & films (The Night Runner; Patty; The Dalton Girls; The Quick Gun; The Time Travelers; When the Clock Strikes; Tickle Me; Police Nurse) (born May 22, 1934 – died Oct. 28, 2012; age 78). (Merry Anders 1960 Bonanza)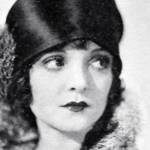 Ethel Shannon (married Joseph Jackson)
American actress,1923 WAMPAS Baby Star of silent films (Maytime; An Old Fashioned Boy; Charley's Aunt; Daughters of the Rich; The Buckaroo Kid; Babe Comes Home; Stop Flirting; The Hope Diamond Mystery; Speed Wild; Watch Him Step; The Hero; The Sign of the Claw; Easy to Make Money; John Petticoats) (born May 22, 1898 – died July 10, 1951; age 53). (Ethel Shannon 1925)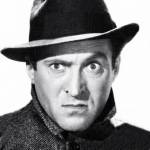 Harry Ritz (nee Harry Joachim; brother of Al Ritz & Jimmy Ritz)
American singer, dancer, comedian & actor with The Ritz Brothers, of stage (Earl Carroll's Vanities), TV, and films (Never a Dull Moment; Argentine Nights; Straight Place and Show; Behind the Eight Ball; Kentucky Moonshine; Hi'Ya Chum; Life Begins in College; Sing, Baby, Sing; The Gorilla; The Goldwyn Follies) (born May 22, 1907 – died Mar.. 29, 1986; age 78). (Harry Ritz 1938)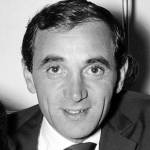 Charles Aznavour (nee Shahnour Vaghinag Aznavourian)
French-Armenian multi-lingual singer-songwriter (1200+ songs – English, German, Italian, Spanish, and French), actor (And Then There Were None; Destination Rome; Sky Riders; The Adventurers) (born May 22, 1924 – died Oct. 1, 2018; age 94). Charles Aznavour 's cause of death is unknown. (Charles Aznavour 1961 Photo: Joop van Bilsen / Dutch National Archives) 
John Van Dreelen (nee Jacques van Drielen Gimberg)
Dutch-American actor of TV (The F.B.I.; Noble House; 77 Sunset Strip; Hawaiian Eye; It Takes a Thief; Falcon Crest; Ironside; Perry Mason; The Six Million Dollar Man) and movies (The Enemy General; The Flying Fontaines; Von Ryan's Express; 13 Ghosts) (born May 22, 1922 – died Sept. 4, 1992; age 70). Cause of death for John Van Dreelen is unknown. (John Van Dreelen 1966 12 O'Clock High)
*Images are public domain or Creative Commons licensed & sourced via Wikimedia Commons, Vimeo, or Flickr, unless otherwise noted*