Star Trek's Spock: Leonard Nimoy
Star Trek's much-loved Spock was much more than the pointy-eared Vulcan he played on the enduring sci-fi cult television series (and in movies).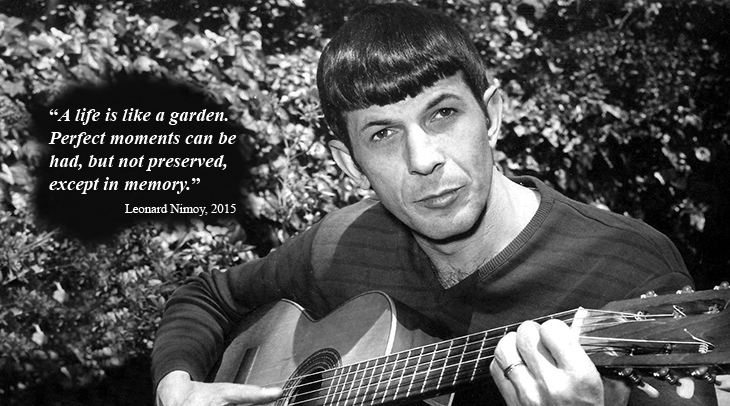 (Leonard Nimoy 1967 Photo: NBC Television)
Born March 26, 1931, in Boston, Mass., Leonard Nimoy began acting in movies and on television in the early 1950's.
Before Star Trek
Early in his career Leonard Nimoy had a starring role as street tough/boxer Paul "Monk" Baroni in Kid Monk Baroni (1952). His co-stars included veterans Richard Rober as a supportive priest, Bruce Cabot, and Kathleen Freeman as his mother. (Sadly, Richard Rober was only 42 when he died in an auto accident the same year that Kid Monk Baroni was released).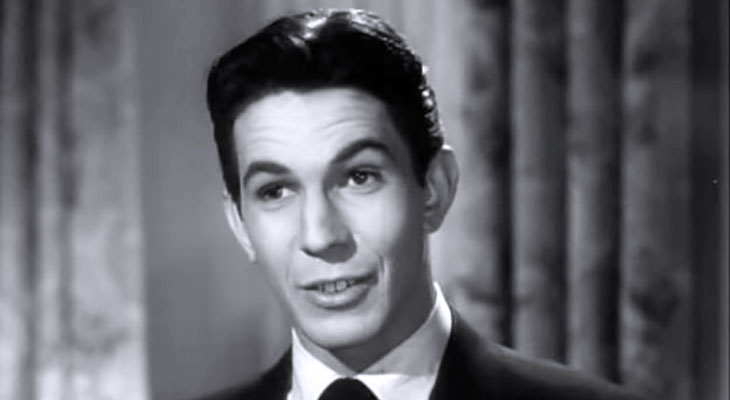 (Leonard Nimoy 1952 Kid Monk Baroni)
Nimoy's early success as a leading man was followed by a string of supporting actor roles in the 1950s and 1960s, often playing ethnic types in rare "B" movies, and much more frequently, on television.
On Leonard Nimoy's list of early movie credits:
Old Overland Trail (1953), a western starring Rex Allen (and his horse Koko) as an Indian agent; Nimoy played an Native American Indian, Chief Black Hawk.
The Brain Eaters (1958), a sci-fi horror thriller with Ed Nelson (of Peyton Place fame), has Nimoy in the role of a professor. 
The Balcony (1963), a drama starring Shelley Winters, Peter Falk, and Lee Grant. Ruby Dee, Jeff Corey, Kent Smith, and Leonard Nimoy all had supporting roles.
Directed and adapted by Vic Morrow from a stage play to movie, the prison drama Deathwatch (1966) was Leonard Nimoy's first starring movie role since 1952's Kid Monk Baroni. He plays a tough-guy sharing a cell with handsome Greeneyes (Michael Forest, playing a murderer awaiting the guillotine) and the effeminate, gay Maurice (Paul Mazursky). Gavin MacLeod appears near the beginning of the film in almost wordless role as another prisoner. Vic Morrow, Leonard Nimoy, and Michael Forest had previously worked together on a version of Jean Genet's play Haute Surveillance, and it was Nimoy that bought the rights and co-produced Deathwatch with Morrow. Today Deathwatch appears dated, although the actors give strong performances.
Nimoy was also a popular guest-star on television series throughout the 1960s and 1970s. He played Freddy on "The Ape" episode of Bonanza in 1960, below. 
Because of his olive-skinned complexion, Nimoy was often cast in ethnic roles. He played Native American Indians in guest-starring roles of 1950's & 1960's TV western series such as Mackenzie's Raiders, Tombstone Territory, Tate, Wagon Train, Death Valley Days, Daniel Boone, and Gunsmoke. 
(Leonard Nimoy 1960 Tate & 1966 Daniel Boone Montage: 50+ World)
Broken Arrow starred Michael Ansara (then-husband of I Dream of Jeannie's Barbara Eden) as Cochise and John Lupton as Indian Agent Tom Jeffords. Leonard Nimoy guest-starred on the series three times in the 1950s – each time playing an American Indian.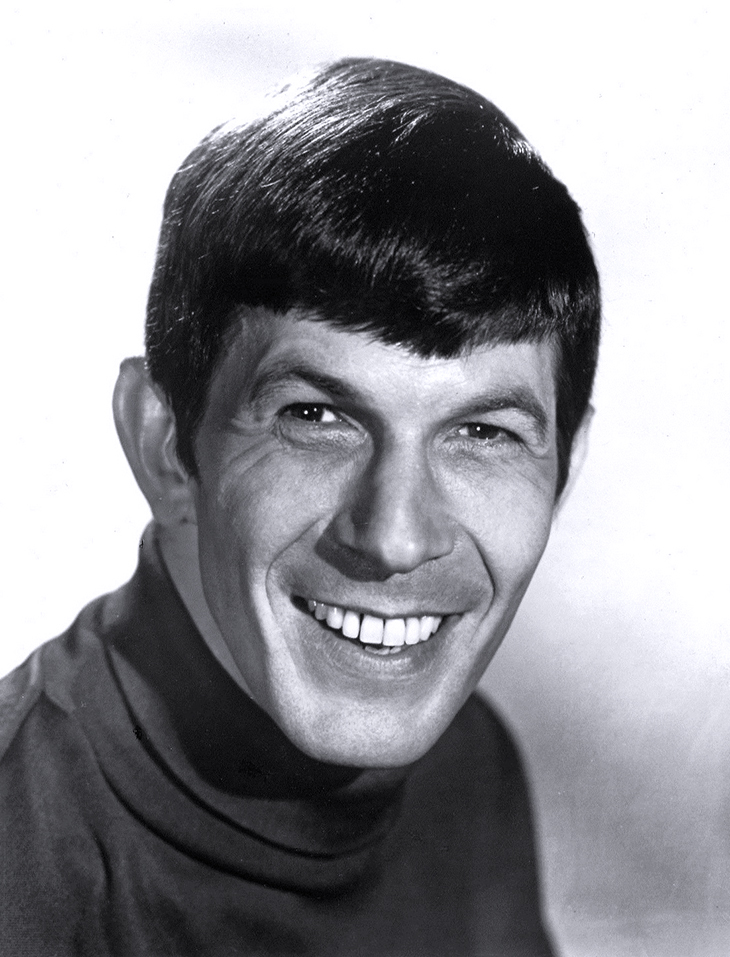 (Leonard Nimoy 1960s Photo: NBC Television)
He also guest-starred in dramatic, adventure, and crime / police procedural series like Perry Mason, M Squad, Combat!, Highway Patrol, and Dragnet. His fellow guest-stars on an episode of The Twilight Zone were Dean Stockwell and Albert Salmi.
In 8 episodes of Sea Hunt starring Lloyd Bridges, Leonard Nimoy never played the same character twice – a tribute to his acting ability.
Both Nimoy and William Shatner were guest-stars, along with Werner Klemperer and Leo G. Carroll, on the same 1964 episode of The Man from U.N.C.L.E., starring Robert Vaughn and David McCallum. 
Star Trek's Spock
Leonard Nimoy (Spock) was one of the original cast members in the Star Trek television series, which ran from 1966-1969.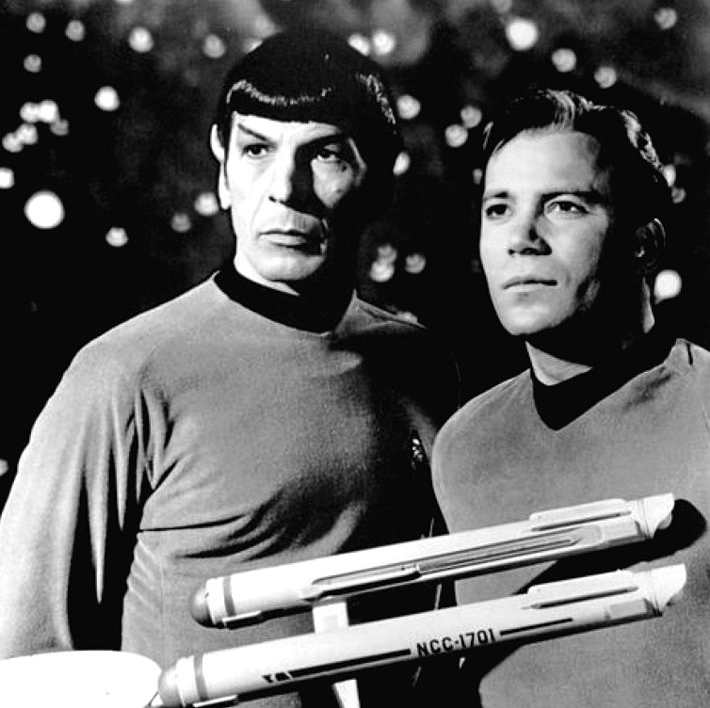 (Leonard Nimoy & William Shatner 1968 Star Trek Photo: NBC Television)
Both his friend William Shatner and Nimoy suffered tinnitus as the result of an on-set prop-gun incident on Star Trek. 
Leonard Nimoy, along with other cast members from that original series, later starred in the first 6 Star Trek movies (2 of which Leonard also directed).
Nimoy's last appearance in a Star Trek movie was at age 81, in 2013's Star Trek Into Darkness.
After Star Trek
After Star Trek went off the air (for the first time) Nimoy was a regular on another popular series for a few years – Mission: Impossible (1969-1971 season), playing Paris / Emil Vautrain / Gemini. He later guest-starred on pal Shatner's cop series T.J. Hooker in 1983.
Leonard Nimoy also appeared in made-for-TV movies and feature films, although the bulk of his work was related to Star Trek in some way, either as a voice over actor, or in a sequel or related series.
Among his non Star Trek credits after the series ended were these films:
Catlow (1971), co-starring with Yul Brynner and Richard Crenna. This western also features Daliah Lavi, Jo Ann Pflug, Jeff Corey, and David Ladd.
The Missing Are Deadly (1975), a TV thriller with Ed Nelson, José Ferrer and Kathleen Quinlan.
Invasion of the Body Snatchers (1978), a scary big-screen feature film starring Donald Sutherland, Brooke Adams, Jeff Goldblum, Art Hindle, and Kevin McCarthy.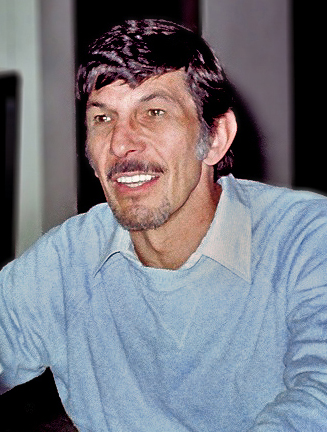 (Leonard Nimoy 1980 Photo: Larry D. Moore)
Nimoy's two memoirs reflected how the overwhelming popularity of Star Trek and his subsequent type-casting affected his career and life – I Am Not Spock (1975), and I Am Spock (1995).
Leonard Nimoy was an active senior in his Jewish community. 
He narrated a documentary in 1997, and published a photographic study in 2002.
The Space Foundation awarded Leonard Nimoy with a Public Outreach Award in 2010, for
"creating a positive role model that inspired untold numbers of viewers to learn more about the universe."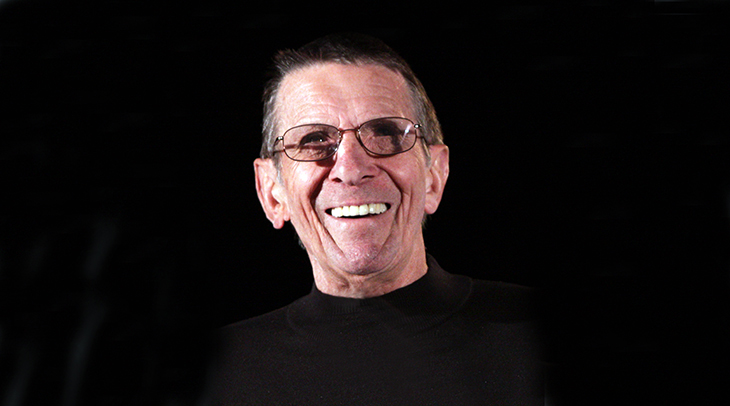 (Leonard Nimoy 2011 Photo: Gage Skidmore)
Leonard Nimoy was 83 when he died of COPD (Chronic Obstructive Pulmonary Disease) complications on February 27, 2015. He left behind his second Susan Bay, his two children, other family members and friends including his former Star Trek co-stars George Takei and William Shatner.
In Leonard Nimoy's own words (poetry he posted a few days before his death on Twitter):
"A life is like a garden. Perfect moments can be had, but not preserved, except in memory."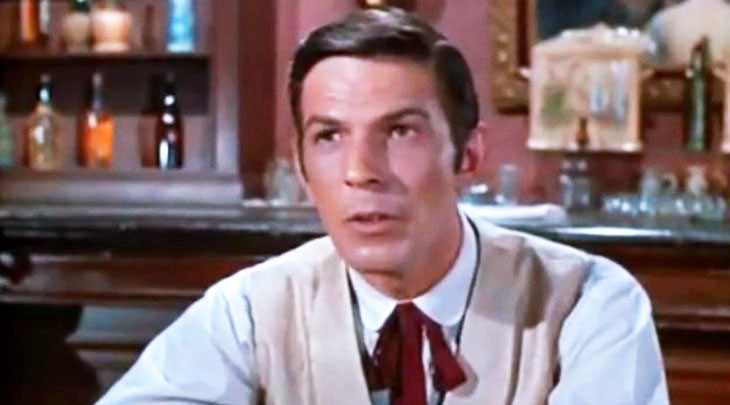 (Leonard Nimoy 1960 Bonanza Photo: NBC Television)
Note: This article was first published in February 2015 with the title Farewell, Leonard Nimoy. It has been updated with new & additional content. 
*Images are public domain or Creative Commons licensed & sourced via Wikimedia Commons, Vimeo, or Flickr, unless otherwise noted*