Back in Time with Rod Taylor
Ruggedly handsome Aussie actor Rod Taylor's first big movie was the sci-fi adventure movie The Time Machine (1960). Regardless of the film genre, Taylor always came across as a man of action and charm in spy thrillers, dramas, and romantic comedies.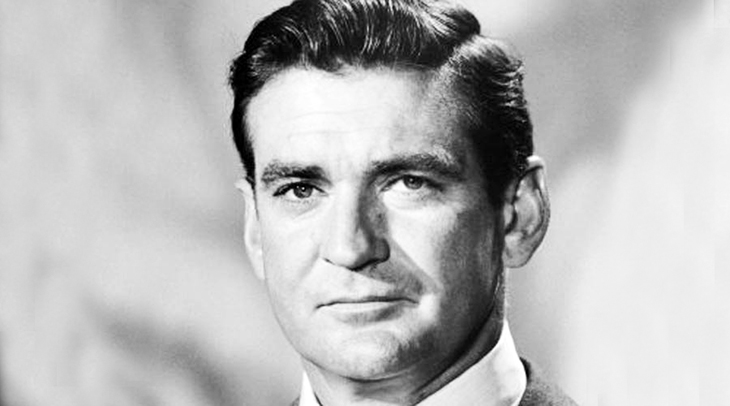 (Rod Taylor 1960s Photo)
Fresh From Australia
Rod Taylor was born in Sydney, Australia on January 11 1930, into an artistically-minded family; his father was a construction contractor and commercial artist, and his mom a write of over 100 short stories & children's books.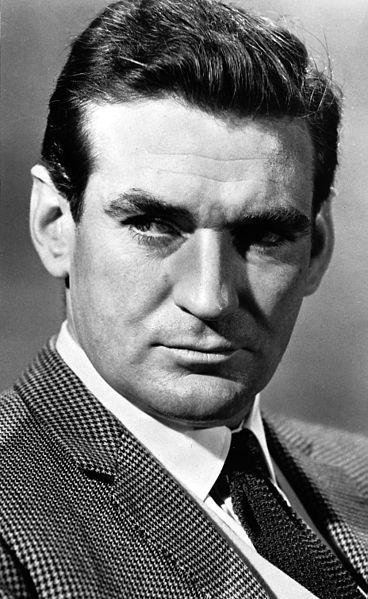 (Rod Taylor 1963 The V.I.P.s Photo)
Rod Taylor married first wife Peggy Williams, a department store model he'd met when working, in 1951 just as he was starting his acting career in Australia.
Peggy and Rod Taylor's marriage lasted only 3 years (no children) and they divorced before he left for Los Angeles in 1954.  
Soon after arriving in L. A., Rod Taylor landed small roles in television shows and films, including Giant alongside Rock Hudson, Elizabeth Taylor, and James Dean. 
Giant was the first of three movies he co-starred in with Elizabeth Taylor, whom he became friends with.
A contract with MGM followed his turn in Giant, and he worked again with Elizabeth Taylor the following year in Raintree County (1957).
Rod Taylor was only fifth in the film credits for the sci-fi outerspace thriller World Without End (1956) starring Hugh Marlowe and Nancy Gates, but fan reaction to scenes like the one below from World Without End, began to open more Hollywood doors for him. 
He co-starred with David Niven, Shirley MacLaine, and Gig Young in the romantic comedy Ask Any Girl (1959), a genre that would become his forte in the 1960's. 
1960s Television Series Hong Kong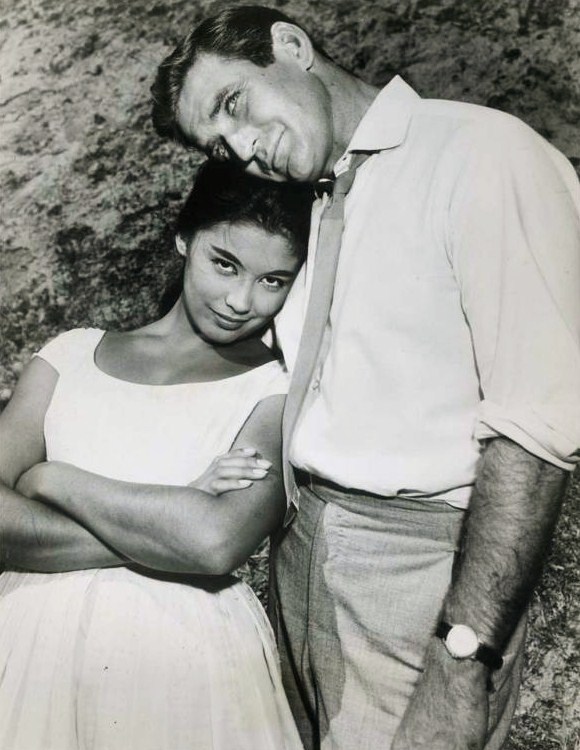 (Rod Taylor & France Nuyen 1960 Hong Kong Photo: ABC)
Rod Taylor had been making episodic television appearances since the 1950's on popular baby boomer shows before landing his own action series Hong Kong (1960-1961). 
On Hong Kong, Taylor played action-oriented journalist Glenn Evans, opposite co-stars Lloyd Bochner (as Chief Inspector) and Canadian actor Jack Kruschen as Tully.
Several attractive actresses guest-starred on Hong Kong as romantic interests for Rod Taylor's character. In addition to France Nuyen, Pat Crowley, Beverly Garland, Luciana Paluzzi, Inger Stevens, Anne Francis, and Julie London were all guest-stars on Hong Kong.
Taylor reprised his Hong Kong character Glenn Evans in the TV movie Dateline: San Francisco (1962) co-starring Barbara Rush (Peyton Place).
The Time Machine & The Birds Stardom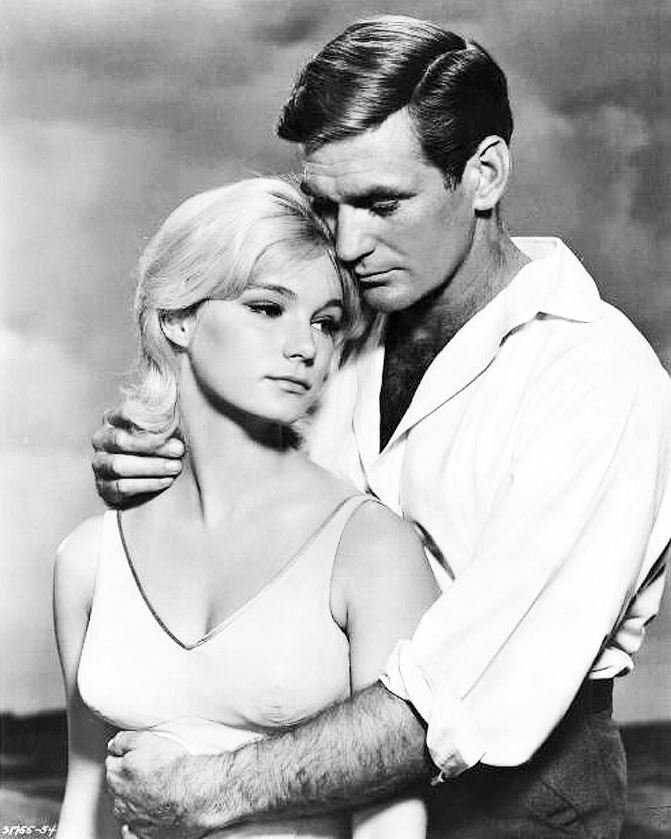 (Rod Taylor & Yvette Mimieux 1960 The Time Machine Photo: Film Star Vintage)
Rod Taylor's breakout leading man role came in 1960's The Time Machine opposite Yvette Mimieux, with Alan Young and Sebastian Cabot in supporting roles. Taylor and Mimieux would co-star again in Dark of the Sun (1968), an action thriller set in the Congo.
He played adventurer Sir Francis Drake in the swashbuckling Italian adventure flick Seven Seas to Calais (1962). Taylor was virtually the only "name" star of the film.
A series of big-screen starring roles in the 1960's followed, including Alfred Hitchcock's The Birds (1963), which has since become a film classic.
The Birds catapulted Rod Taylor into true film stardom, along with his leading lady Tippi Hedren. Suzanne Pleshette, Veronica Cartwright, and Jessica Tandy had strong supporting roles in the film. In a 1990s interview, he said of filming The Birds:
"We were weeks and weeks and weeks working with these bloody birds. I was poo-pooed on by every seagull in northern California."
Below, Rod Taylor, Jessica Tandy, Veronica Cartwright, and Tippi Hedren in a clip from The Birds.
Romantic Comedies Leading Man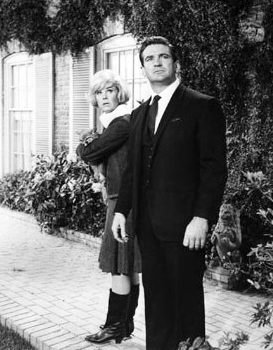 (Rod Taylor & Doris Day 1966 The Glass Bottom Boat)
Rod Taylor excelled in lighter, romantic comedy fare such Doris Day films.
Doris Day and Taylor were co-stars in two delightful 1960s romantic comedy films, first in Do Not Disturb (1965), followed by The Glass Bottom Boat (1966).
Comedic actors Arthur Godfrey, Paul Lynde, Edward Andrews, Dom DeLuise, Ellen Corby, and Dick Martin brought their own comedy talents to The Glass Bottom Boat.
The clip below from The Glass Bottom Boat features Arthur Godfrey, Doris Day, and Rod Taylor.
Another rom-com, Sunday in New York (1963) had Rod Taylor co-starring with Jane Fonda and Cliff Robertson.
Jane is Eileen Tyler "the only 22 year-old virgin left in the world", and Cliff Robertson plays an airline pilot who is her protective older brother Adam. Robert Culp is her tardy boyfriend Russ, and Jim Backus is a pal of Adam's. Rod Taylor plays dashing Mike Mitchell, who tries to help Eileen solve her problem.
"Jane and I got on so beautifully…and we never stopped laughing, onscreen, offscreen, just laughing all the time."
Rod Taylor and Jane Fonda are featured in this Sunday in New York movie preview clip from Warner.
Reluctant Action & Thriller Movie Star
Rod Taylor starred in many 1960's action-thriller movies, another genre he excelled in, but was embarrassed by. In his own words, 
"I really wasn't big enough to be a really tough guy; I could fight in a bar I guess. But you know, I wasn't good-looking enough to really pull off some of the roles I was put into."
His 1960s dramas, thriller and action films included:
A Gathering of Eagles (1963), a Cold War drama starring Rock Hudson, with Barry Sullivan, Kevin McCarthy, and Richard Anderson.
The V.I.P.'s (1963) drama featured a star-studded cast headed by Elizabeth Taylor, Richard Burton, Louis Jourdan, Elsa Martinelli, Margaret Rutherford, Maggie Smith, and Orson Welles. The V.I.P.'s was Rod Taylor's third film with pal Elizabeth Taylor, and he's said he became friends with Orson Welles because he wasn't intimidated by him.
Fate is the Hunter (1964), a thriller co-starring Glenn Ford, Nancy Kwan, Suzanne Pleshette, Jane Russell, Wally Cox, Nehemiah Persoff, Mark Stevens, Dorothy Malone, and Constance Towers.
36 Hours (1964), a WWII film co-starring James Garner and Eva Marie Saint. Supporting actors in 36 Hours included Alan Napier and John Banner.
Young Cassidy (1965), an Irish period drama with Julie Christie in her first movie, and Maggie Smith in her second Rod Taylor film. Michael Redgrave and Edith Evans had supporting roles in the movie.Taylor said that he became dear friends with director John Ford.
Nobody Runs Forever  / aka The High Commissioner (1968), with Christopher Plummer.
The Liquidator (1965) was a spy thriller spoof, co-starring Trevor Howard, Wilfrid Hyde-White, and Jill St. John.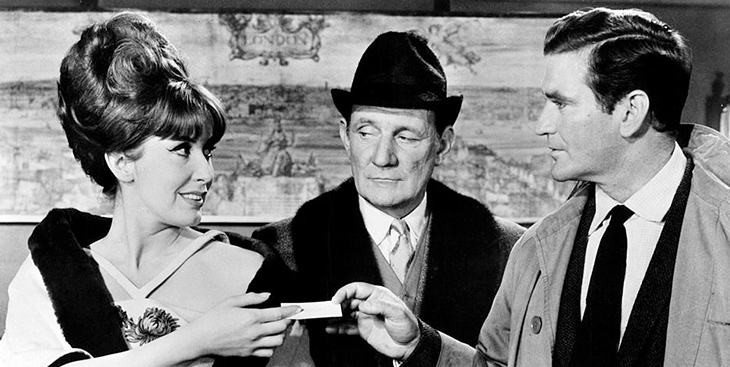 (Gabriella Licudi, Trevor Howard & Rod Taylor 1965 The Liquidator Photo: CBS)
The box office smash movie Hotel (1967) was based on the best-selling novel of the same name by Arthur Hailey. Rod Taylor is the busy and ambitious hotel manager Ian McDermott, Karl Malden plays a thief, and Melvyn Douglas is the hotel owner Warren Trent. Kevin McCarthy plays a prospective purchaser of the hotel, while Catherine Spaak, Merle Oberon, Richard Conte, Michael Rennie, and Roy Roberts round out the "name" cast of Hotel. 
1970s Television Star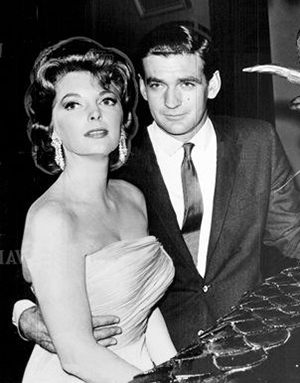 (Rod Taylor & Julie London 1960 Hong Kong)
Rod Taylor married for the second time, to model Mary Hilem in 1963. Their daughter and Rod's only child, Felicia Taylor (now a news anchor), came along in 1964. Mary and Rod Taylor were divorced in 1969.
After first meeting and briefly dating Carol Kikumura in the early 1960's when she was an extra on his TV Show Hong Kong, Taylor and Carol started dating again in 1971.
In 1980, after having known other for almost 20 years, Rod Taylor and Carol Kikimura got married. 
During the 1970's and 1980's, Rod Taylor continued to act in movies and on television, starring in several series: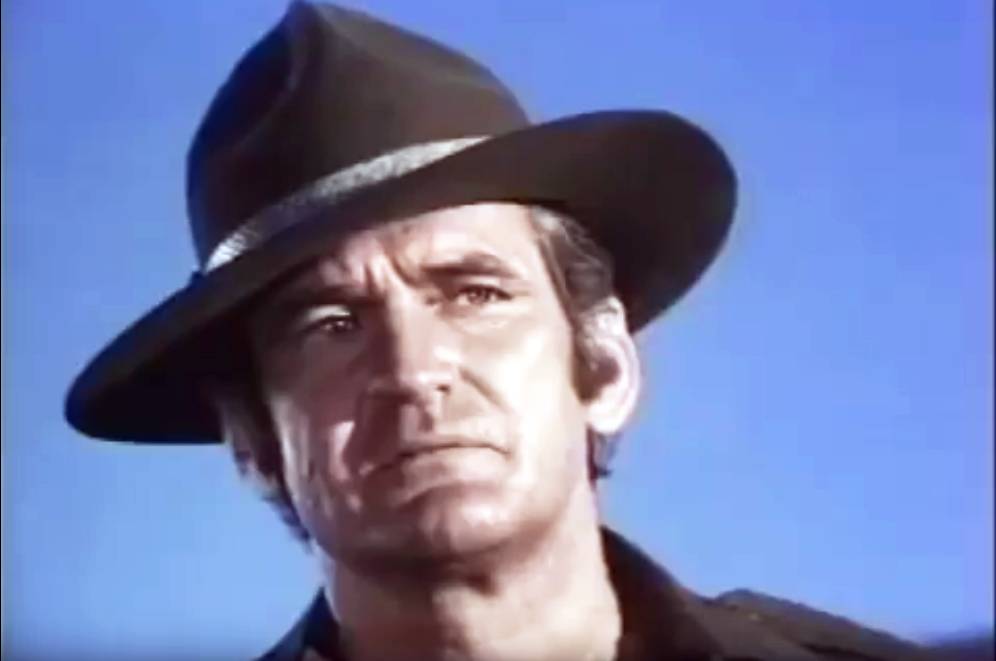 (Rod Taylor 1971 Bearcats)
Bearcats! (1971), co-starring Dennis Cole
The Oregon Trail (1976), with Andrew Stevens & Charles Napier
Masquerade (1983-1984), with Kirstie Alley and Greg Evigan
Falcon Crest (1988-1989), in a recurring role as Frank Agretti
Walker, Texas Ranger (1996-2000), in a recurring role as Gordon Cahill
The John Wayne western The Train Robbers (1973) co-starred Rod Taylor, Ann-Margret, Ben Johnson, singer Bobby Vinton in a rare acting role, Ricardo Montalban, and Christopher George.
The Warner clip below from The Train Robbers features John Wayne, Rod Taylor, Richardo Montalban, Christopher George, and Bobby Vinton.
Aging Gracefully
Rod Taylor's last starring television series role was in the western show Outlaws (1986-1987). He played a time-traveling sheriff chasing bad guys into the future….perhaps a nod to his early movie The Time Machine.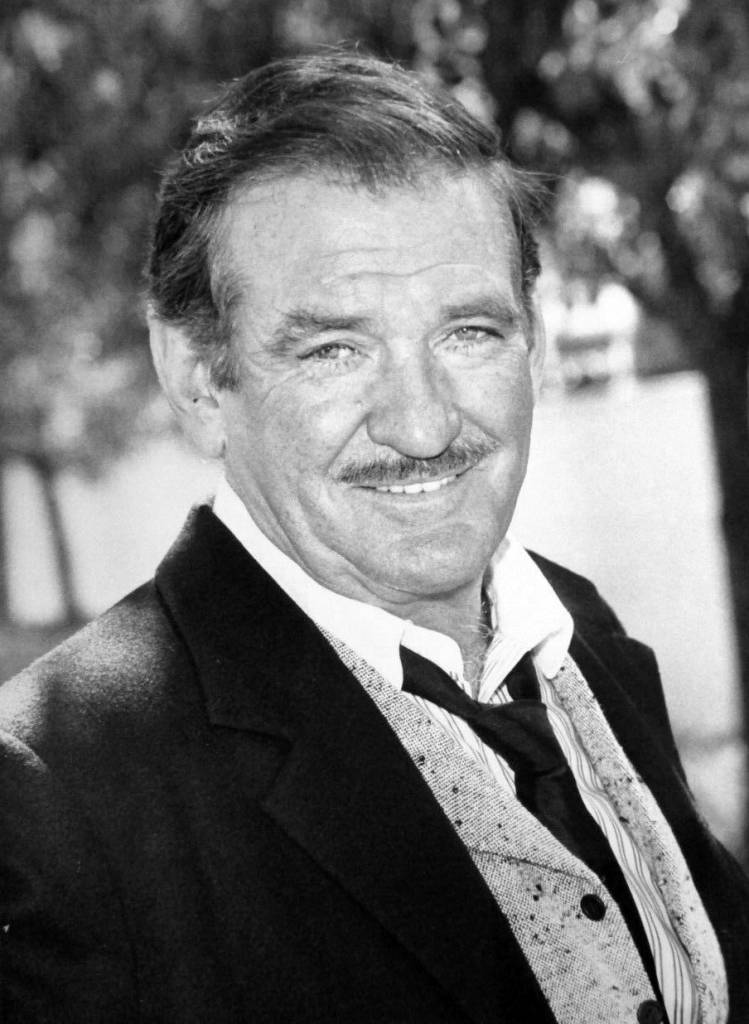 (Rod Taylor 1986 The Outlaws: AP Newsfeatures Photo) 
His castmates on The Outlaws included William Lucking, Charles Napier, Patrick Houser, Richard Roundtree, and Christine Belford.
Actress Dina Merrill had guest-starred on Rod Taylor's adventure series Hong Kong in 1961, and over the next 4 decades they co-starred in 3 movies.
Rod Taylor and Dina Merrill were in the TV movie Family Flight (1972). They were also co-stars in two 1995 feature films – the thriller The Point of Betrayal, and Open Season, a comedy with Helen Shaver, Saul Rubinek, Tom Selleck (Magnum, P.I.), Alan Thicke, and Joe Piscopo.
In the same interview in which he confessed he's wasn't really big enough to be a tough leading man, Taylor said aging had resolved that issue.
"That's why it's so wonderful for me now, being an ugly old dinosaur, to play ugly old dinosaurs…It's such a relief; it's wonderful."
Although he was semi-retired by the 1990's, Rod Taylor continued acting on television and in movies. His last feature film role was a cameo as Winston Churchill, in the Quentin Tarantino film Inglorious Basterds (2009).
Rod Taylor died in Los Angeles of natural causes on January 7th 2015, at the age of 84. Despite a stellar career that many would envy, he wasn't one to live in the past. 
"I don't revel in the memorabilia at all. I'm interested in what's coming next."
Thankfully, he has left a legacy of performances on film that take us out of today, and back in time. Below is a montage video clip courtesy of the Warner Archives.
Note: This article was first published in 2015 with the title Farewell Rod Taylor – Age 84. It has been updated with new & additional content.
*Images are public domain or Creative Commons licensed & sourced via Wikimedia Commons, Vimeo, YouTube, or Flickr, unless otherwise noted*