October 23rd Birthdays
If you were born on October 23rd, you share a celebrity birthday with these famous people: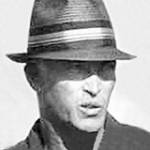 Chi Chi Rodriguez is 87 (nee Juan Antonio Rodriguez)
World Golf Hall of Fame Puerto Rican professional golfer, 8-time PGA Tour title winner, Senior PGA Tour golfer, 1989 Bob Jones & Old Tom Morris Award-winner, and philanthropist (Youth Foundation), born October 23, 1935. (Chi Chi Rodriguez 1960s Photo: Craig Hartley)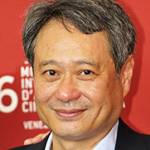 Ang Lee is 68

Academy Award-winning Taiwanese producer, screenwriter & director of movies (Sense and Sensibility; Brokeback Mountain; Life of Pi; Crouching Tiger, Hidden Dragon; Ride with the Devil; Hulk; Eat Drink Man Woman; Taking Woodstock), born October 23, 1954. (Ang Lee 2009 Photo: nicolas genin)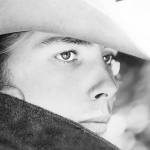 Dwight Yoakam is 66

Grammy Award-winning American country music singer-songwriter (Honky Tonk Man; Guitars, Cadillacs; Streets of Bakersfield; Little Sister), actor of movies (Sling Blade; Cran; Panic Room) and TV (Goliath), born October 23, 1956. (Dwight Yoakam 1986 Photo: Otto Felix / Warner Bros Records)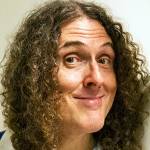 Weird Al Yankovic is 63 (nee Alfred Matthew Yankovic)

Grammy Award-winning American satirist, actor, parody songwriter & singer (Another One Rides the Bus; Eat It; Like a Surgeon; Smells Like Nirvana; Achy Breaky Song; White & Nerdy; Canadian Idiot; Pretty Fly for a Rabbi; Jurassic Park), born October 23, 1959. (Weird Al Yankovic 2016 Photo: Chris Favero)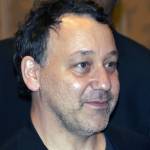 Sam Raimi is 63 (nee Samuel M. Raimi; son-in-law of Lorne Greene)

American producer, screenwriter, & director of TV (Xena: Warrior Princess; Young Hercules; Hercules: The Legendary Journeys) and movies (The Evil Dead; Spider-Man films; A Simple Plan; The Gift; The Hudsucker Proxy; Timecop), born October 23, 1959. (Sam Raimi 2012 Photo: Keith McDuffee)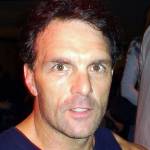 Doug Flutie is 60 (nee Douglas Richard Flutie)

Canada & College Football Hall of Fame American quarterback, Heisman Trophy winner, 3-time CFL Grey Cup champion (Calgary Stampeders 1992; Toronto Argonauts 1996 & 1997), & NFL player, born October 23, 1962. (Doug Flutie 2009: Craig Michaud at English Wikipedia)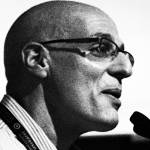 Gordon Korman is 59

Canadian-American young adult fiction author (I Want to Go Home!; Don't Care High; Born to Rock; The Zucchini Warriors; Macdonald Hall Goes HOllywood; Swindle; Hideout; The Quarterback Exchange; One False Note) born October 23, 1963. (Gordon Korman 2011 Photo: Craig Pennington)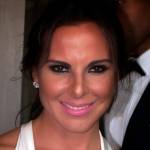 Kate del Castillo is 50 (nee Kate del Castillo Negrete Trillo)
Mexican-American actress of TV (La Reina del Sur; Muchachitas; Dueños del Paraiso; Ramona Moreno; La Mentira; Bajo la misma piel; Azul) and films (K-11; The Black Pimpernel; Bad Boys For Life; Julia; Down for Life; Without Men), born October 23, 1972. (Kate del Castillo 2012 Photo: Richard Sandoval)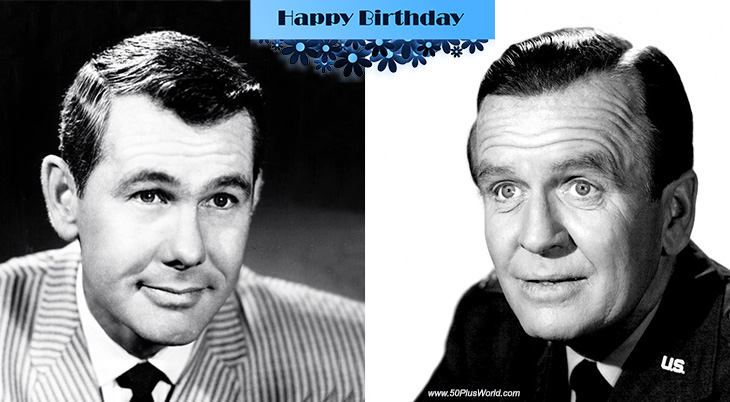 (Johnny Carson 1965: NBC Television | Hayden Rorke 1968: NBC Television)
Happy Birthday to everyone celebrating their birthday on October 23rd!
Remember These October 23rd Famous Birthdays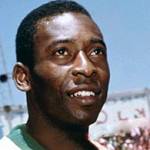 Pelé (nee Edson Arantes do Nascimento; aka "O Re / The King")
IFFHS World & FIFA Player of the Century, IOC Athlete of the Century Brazilian football player, soccer forward (Santos 1956-1974; National 1957-1971; New York Cosmos 1975-1977), 3X FIFA World Cup winner (Brazilian National Team 1958, 1962, 1970), Brazilian Minister of Sports (1995-1998) (born Oct. 23, 1940 – died Dec. 29, 2022; age 82). (Pelé 1970: El Grafico)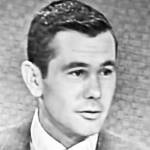 Johnny Carson (nee John William Carson; "King of Late Night TV")
American Emmy and Peabody Award-winning comedian, TV talk & game show host and personality (The Tonight Show Starring Johnny Carson; The Johnny Carson Show; Rowan & Martin's Laugh-In; Who Do You Trust) (born Oct. 23, 1925 – died Jan. 23, 2005; age 79). Ex-partner of Sally Field, Morgan Fairchild, Angie Dickinson. (Johnny Carson 1961 To Tell the Truth)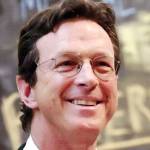 Michael Crichton (ex of Anne-Marie Martin)

American sci-fi, thriller, and medical fiction author (Jurassic Park; The Andromeda Strain; Timeline; The Great Train Robbery; Rising Sun), Emmy Award-winning producer, director and screenwriter (Coma; Westworld) (born Oct. 23, 1942 – died Nov. 4, 2008; age 66). Michael Crichton died of lymphoma. (Michael Crichton 2002 Photo: Jon Chase | Harvard News Office)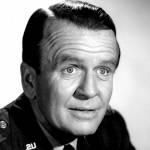 Hayden Rorke (nee William Henry Rorke)

American actor of TV (Dr. Alfred Bellows on I Dream of Jeannie; Mr. Adams and Eve; Perry Mason; No Time for Sergeants; Dr. Kildare) and movies (Project Moon Base; Tammy Tell Me True; Francis Goes to the Races; When Worlds Collide) (born Oct. 23, 1910 – died Aug. 19, 1987; age 76). Hayden Rorke died of multiple myeloma. (Hayden Rorke 1968 I Dream of Jeannie: NBC TV)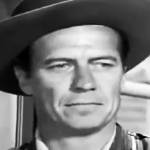 Robert Bray
American actor of TV (Corey Stuart on Lassie; Stagecoach West; The Life and Legend of Wyatt Earp; The Lone Ranger; Perry Mason) and movies (My Gun is Quick; Bus Stop; The Accursed; Return of the Bad Men; The Arizona Ranger) (born Oct. 23, 1917 – died Mar. 7, 1983; age 65). Robert Bray died of an accidental gunshot wound. (Robert Bray 1960 Stagecoach West)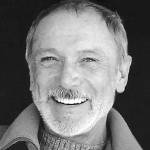 Warren Burton
Daytime Emmy Award-winning American actor of TV (Phillip Hamilton on Santa Barbara; Mitch Henry on Valley of the Dolls; All My Children; Jason Dunlap on Another World; Guiding Light), movies (Poison Ivy; Gettysburg), and voice actor (born Oct. 23, 1944 – died Oct. 2, 2017; age 72). Warren Burton's cause of death is unknown. (Warren Burton Photo: Imperium-7)
Ellie Greenwich (nee Eleanor Louise Greenwich; ex of Jeff Barry)
Songwriters and Rock & Roll Hall of Fame American songwriter with Ben Raleigh (Tell Laura I Love Her), Tony Powers (Today I Met the Boy I'm Gonna Marry), and husband Jeff Barry (Be My Baby; Leader of the Pack; Da Doo Ron Ron) (born Oct. 23, 1940 – died Aug. 26, 2009; age 68). Ellie Greenwich died of a heart attack. (Ellie Greenwich 1985 Photo: AP Newsfeatures Photo)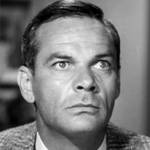 James Daly (father of Tyne Daly & Tim Daly)
Emmy Award-winning American host & actor of radio, TV (Dr. Paul Lochner on Medical Center; Foreign Intrigue; The F.B.I.; Dr. Kildare; Mission: Impossible; The Fugitive) and movies (The Big Bounce; Planet of the Apes; The Court-Martial of Billy Mitchell) (born Oct. 23, 1918 – died July 3, 1978; age 59). James Daly died of heart failure. (James Daly 1957 The Young Stranger Trailer)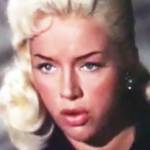 Diana Dors (nee Diana Mary Fluck; "The English Marilyn Monroe")
British movie actress (Is Your Honeymoon Really Necessary?; Value for Money; Yield to the Night; The Weak and the Wicked; The Love Specialist; On the Double; Mrs. Gibbons' Boys; Berserk; The Long Haul; Hannie Caulder) (born Oct. 23, 1931 – died May 4, 1984; age 52). Ex of Richard Dawson, Alan Lake. Diana Dors died of ovarian cancer. (Diana Dors 1957 The Unholy Wife Trailer)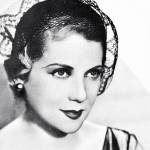 Lilyan Tashman (married Edmund Lowe; ex of Al Lee)
American actress of silent films (Manhandled; So This is Paris; Manhandled; For Alimony Only) & 1930s movies (The Wiser Sex; Girls About Town; The Road to Reno; Murder by the Clock; The Cat Creeps; Frankie and Johnnie; The Marriage Playground; The Mad Parade) (born Oct. 23, 1896 – died Mar. 21, 1934; age 37). Lilyan Tashman died of cancer. (Lilyan Tashman 1932: Cine-Mundial)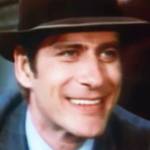 Albert Stratton
American actor of movies & TV (Lester Saxton on For Richer, For Poorer; The New Perry Mason; Love is a Many Splendored Thing; Eric Kane on All My Children; Baywatch; Knots Landing; Kennedy; The Adams Chronicles) (born Oct. 23, 1937 – died Apr. 26, 2011; age 73). Cause of death for Albert Stratton is unknown. (Albert Stratton 1974 F. Scott Fitzgerald and the Last of the Belles)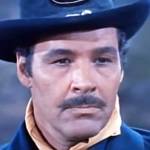 Chris Alcaide (nee John Thomas Berger;)
American actor of movies &TV (The Rifleman; Death Valley Days; Rawhide; Zane Grey Theatre; The Big Valley; Laramie; Rawhide; Have Gun – Will Travel; Tales of Wells Fargo; Gunsmoke; Daniel Boone; Perry Mason; Stagecoach West; Broken Arrow) (born Oct. 23, 1922 – died June 30, 2004; age 81). Ex of Georgia Pelham aka Georgia Holt (mother of Cher). (Chris Alcaide 1960 Bonanza)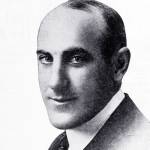 Al Christie (nee Alfred Ernest Christie; brother of Charles Christie)
Pioneering Canadian film short producer & director of "Christie Comedies" silent films and other movies (Half A Sinner; Hamlet and Eggs; Pixilated; Dental Follies; Montague the Magnificent; The Framing of the Shrew; Beware of Blondes; Going Spanish; Meet the Wife; Charley's Aunt; The Chemist) (born Oct. 23, 1881 – died Apr. 14, 1951; age 69). (Al Christie 1916 Photo: Motion Picture News)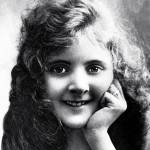 Audrey Berry
American youth actress of silent films (Dick Whittington and His Cat; The Jarr Family Discovers Harlem; Mr. Santa Claus; Java Head; Darkness and Daylight; A Close Call; Seeing Things; Memories in Men's Souls; When Society Calls; The Crucible of Fate; The Arrival of Josie; The Jarr's Visit Arcadia) (born Oct. 23, 1906 – died Mar. 20, 1996; age 89) (Audrey Berry 1919: Motion Picture Magazine)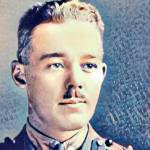 Lawren Harris (father of Lawren P. Harris)
Canadian Group of Seven artist, abstract expressionism & landscape painter (Mountain Forms; Mountain and Glacier; The Old Stump; Winter Landscape; Bylot Island I; Pine Tree and Red House, Algoma Hill; South Shore, Baffin Island), co-founder & President of the Federation of Canadian Artists (born Oct. 23, 1885 – died Jan. 29, 1970; age 84). (Lawren Harris c. 1916-1918)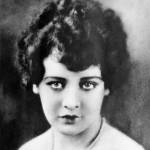 Sally O'Neil (nee Virginia Louise Concepta Noonal; sister of Molly O'Day)
American 1926 WAMPAS Baby Star, actress of stage, silent movies (Sally, Irene and Mary; Jazz Heaven; Hardboiled; The Battle of the Sexes) & 1930s films (The Brat; Sixteen Fathoms Deep; By Appointment Only; Beggar's Holiday; Salvation Nell; Too Tough to Kill; Broadway Scandals; Ladies Must Love; Sisters) (born Oct. 23, 1908 – died June 18, 1968; age 59). (Sally O'Neil 1926: C.S. Bull)
John Heisman
College Football Hall of Fame American coach of football, baseball, & basketball (Oberlin; Buchtel; Auburn; Clemson; Georgia Tech; University of Pennsylvania; Rice) instrumental in many football rule changes, sportswriter (Atlanta Constitution; Collier's Weekly), Heisman Trophy namesake (born Oct. 23, 1869 – died Oct. 3, 1936; age 66). (John Heisman 1895-1899)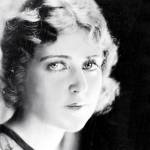 Gloria Grey (nee Maria Dragomanovich)
American silent film actress (Lucky Star; Blake of Scotland Yard; The Hidden Way; Little Robinson Crusoe; A Girl of the Limberlost; The Thrill Seekers; Dante's Inferno; The Broncho Buster; The Millionaire Cowboy; The Night Watch; Married in Hollywood) & 1924 WAMPAS Baby Star (born Oct. 23, 1909 – died Nov. 22, 1947; age 38). Bloria Grey died of influenza. (Gloria Grey 1926)
*Images are presumed to be in the public domain or Creative Commons licensed & sourced via Wikimedia Commons, Vimeo, YouTube, or Flickr, unless otherwise noted*