October 23rd Birthdays
If you were born on October 23rd, you share a birthday with these famous people: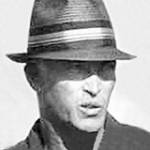 Chi Chi Rodriguez is 84 (nee Juan Antonio Rodriguez)
World Golf Hall of Fame octogenarian Puerto Rican pro golfer, 8-time PGA Tour title winner, Senior PGA Tour golfer, 1989 Bob Jones & Old Tom Morris Award-winner, and philanthropist (Youth Foundation), born October 23, 1935. (Chi Chi Rodriguez 1960s Photo: Craig Hartley)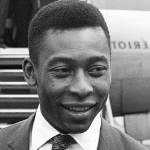 Pelé is 79 (nee Edson Arantes do Nascimento)

Retired septuagenarian Brazilian football (soccer) player voted FIFA & World Player of the Century (IFFH) and Athlete of the Century (IOC & Reuters), with 3 FIFA World Cup wins (1958, 1962, 1970), born October 23, 1940. (Pelé 1962 Photo: Joop van Bilson / Dutch National Archives)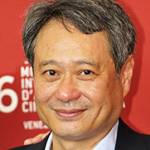 Ang Lee is 65

Academy Award-winning sixty-plus Taiwanese producer, screenwriter & director of movies (Sense and Sensibility; Brokeback Mountain; Life of Pi; Croughing Tiger, Hidden Dragon; Ride with the Devil; Hulk; Eat Drink Man Woman), born October 23, 1954. (Ang Lee 2009 Photo: nicolas genin)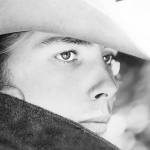 Dwight Yoakam is 63

Grammy Award-winning 60+ American country music singer-songwriter (Honky Tonk Man; Guitars, Cadillacs; Streets of Bakersfield; Little Sister), actor of movies (Sling Blade; Cran; Panic Room) and TV (Goliath), born October 23, 1956. (Dwight Yoakam 1986 Photo: Otto Felix / Warner Bros Records)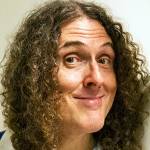 Weird Al Yankovic is 60 (nee Alfred Matthew Yankovic)

Grammy Award-winning 55+ American satirist, actor, parody songwriter & singer (Another One Rides the Bus; Eat It; Like a Surgeon; Smells Like Nirvana; Achy Breaky Song; White & Nerdy; Canadian Idiot; Pretty Fly for a Rabbi; Jurassic Park), born October 23, 1959. (Weird Al Yankovic 2016 Photo: Chris Favero)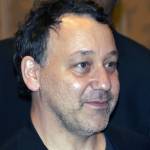 Sam Raimi is 60 (nee Samuel M. Raimi)

American 55+ producer, screenwriter, & director of TV (Xena: Warrior Princess; Young Hercules; Hercules: The Legendary Journeys) and movies (The Evil Dead; Spider-Man films; A Simple Plan; The Gift; The Hudsucker Proxy; Timecop), born October 23, 1959. (Sam Raimi 2012 Photo: Keith McDuffee)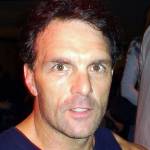 Doug Flutie is 57 (nee Douglas Richard Flutie)

Canada & College Football HoF 55+ American retired quarterback, Heisman Trophy winner, 3-time CFL Grey Cup champion (Calgary Stampeders 1992; Toronto Argonauts 1996 & 1997), & NFL player, born October 23, 1962. (Doug Flutie 2009 Photo: Craig Michaud at English Wikipedia)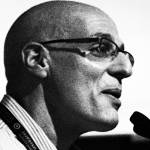 Gordon Korman is 55

Fifty-five-plus Canadian-American young adult fiction author (I Want to Go Home!; Don't Care High; Born to Rock; The Zucchini Warriors; Macdonald Hall Goes HOllywood; Swindle; Hideout; The Quarterback Exchange; One False Note) born October 23, 1963. (Gordon Korman 2011 Photo: Craig Pennington)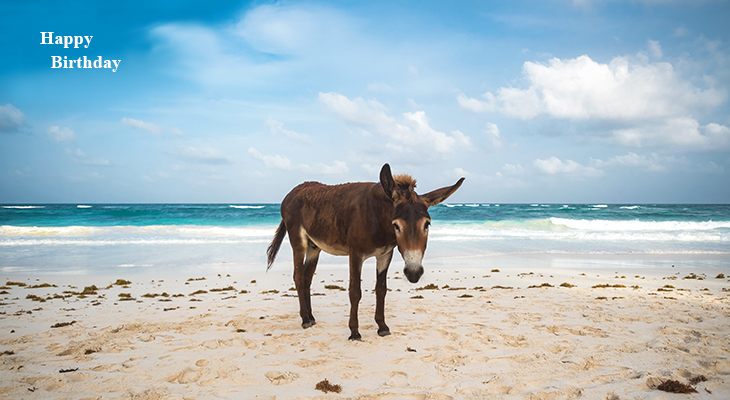 (Donkey on the Tulum beach, Mexico Photo: Spencer Watson via Unsplash)
Happy Birthday to everyone celebrating their birthday on October 23rd!
And remembering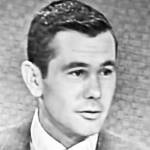 Johnny Carson (nee John William Carson)
American Emmy and Peabody Award-winning comedian, TV talk and game show host and personality (The Tonight Show Starring Johnny Carson; To Tell the Truth; The Johnny Carson Show; Who Do You Trust) (born Oct. 23, 1925 – died Jan. 23, 2005; age 79). Johnny Carson had emphysema and died of respiratory failure. (Johnny Carson 1961 To Tell the Truth)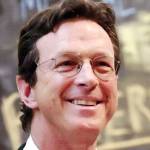 Michael Crichton

American sci-fi, thriller, and medical fiction author (Jurassic Park; The Andromeda Strain; Timeline; The Great Train Robbery; Rising Sun), Emmy Award-winning producer, director and screenwriter (Coma; Westworld) (born Oct. 23, 1942 – died Nov. 4, 2008; age 66). Michael Crichton died of lymphoma. (Michael Crichton 2002 Photo: Jon Chase | Harvard News Office)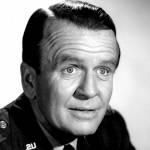 Hayden Rorke (nee William Henry Rorke)

American actor of TV (Dr. Alfred Bellows on I Dream of Jeannie; Mr. Adams and Eve; Perry Mason; No Time for Sergeants; Dr. Kildare) and movies (Project Moon Base; Tammy Tell Me True; Francis Goes to the Races) (born Oct. 23, 1910 – died Aug. 19, 1987; age 76). Hayden Rorke died of multiple myeloma. (Hayden Rorke 1968 I Dream of Jeannie Photo: NBC TV)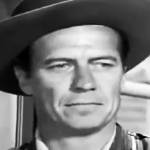 Robert Bray
American actor of TV (Corey Stuart on Lassie; Stagecoach West; The Life and Legend of Wyatt Earp; The Lone Ranger; Perry Mason) and movies (My Gun is Quick; Bus Stop; The Accursed; Return of the Bad Men; The Arizona Ranger) (born Oct. 23, 1917 – died Mar. 7, 1983; age 65). Robert Bray died of an accidental gunshot wound. (Robert Bray 1960 Stagecoach West)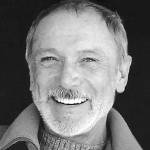 Warren Burton
Daytime Emmy Award-winning American septuagenarian actor of TV (Phillip Hamilton on Santa Barbara; Mitch Henry on Valley of the Dolls; All My Children; Jason Dunlap on Another World; Guiding Light), movies (Poison Ivy; Gettysburg), and voice actor (born Oct. 23, 1944 – died Oct. 2, 2017; age 72). Warren Burton's cause of death is unknown. (Warren Burton Photo: Imperium-7)
Ellie Greenwich (nee Eleanor Louise Greenwich)
Songwriters and Rock & Roll Hall of Fame American songwriter with Ben Raleigh (Tell Laura I Love Her), Tony Powers (Today I Met the Boy I'm Gonna Marry), and husband Jeff Barry (Be My Baby; Leader of the Pack; Da Doo Ron Ron) (born Oct. 23, 1940 – died Aug. 26, 2009; age 68). Ellie Greenwich died of a heart attack. (Ellie Greenwich 1985 Photo: AP Newsfeatures Photo)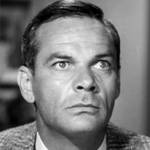 James Daly
Emmy Award-winning American host & actor of radio, TV (Dr. Paul Lochner on Medical Center; Foreign Intrigue; The F.B.I.; Dr. Kildare; Mission: Impossible; The Fugitive) and movies (The Big Bounce; Planet of the Apes; The Court-Martial of Billy Mitchell) (born Oct. 23, 1918 – died July 3, 1978; age 59). James Daly died of heart failure. (James Daly 1957 The Young Stranger Trailer)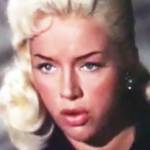 Diana Dors (nee Diana Mary Fluck; "The English Marilyn Monroe")
British actress of stage & movies (Is Your Honeymoon Really Necessary?; Value for Money; Yield to the Night; The Weak and the Wicked; The Unholy Wife; The Love Specialist; On the Double; Mrs. Gibbons' Boys; Berserk; Hammerhead; The Long Haul; Hannie Caulder) (born Oct. 23, 1931 – died May 4, 1984; age 52). Diana Dors died of ovarian cancer. (Diana Dors 1957 The Unholy Wife Trailer)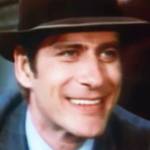 Albert Stratton
American actor of movies & TV (Lester Saxton on For Richer, For Poorer; The New Perry Mason; Love is a Many Splendored Thing; Eric Kane on All My Children; Baywatch; Knots Landing; Kennedy; The Adams Chronicles) (born Oct. 23, 1937 – died Apr. 26, 2011; age 73). Cause of death for Albert Stratton is unknown. (Albert Stratton 1974 F. Scott Fitzgerald and the Last of the Belles)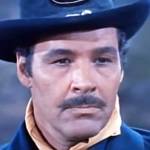 Chris Alcaide (nee John Berger)
American actor of movies &TV (The Rifleman; Death Valley Days; Rawhide; Zane Grey Theatre; The Big Valley; Laramie; Rawhide; Have Gun – Will Travel; Gunsmoke; Tales of Wells Fargo; Daniel Boone; Perry Mason; Stagecoach West; Broken Arrow; The Adventures of Kit Carson) (born Oct. 23, 1922 – died June 30, 2004; age 81). Chris Alcaide died of cancer. (Chris Alcaide 1960 Bonanza)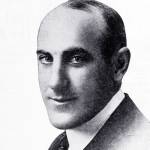 Al Christie (nee Alfred Ernest Christie)
Pioneering Canadian producer & director of 775+ film shorts; creator "Christie Comedies" and other movies beginning in the silent era (Hamlet and Eggs; Pixilated; Dental Follies; Montague the Magnificent; The Framing of the Shrew; Beware of Blondes) (born Oct. 23, 1881 – died Apr. 14, 1951; age 69). Cause of death for Al Christie is unknown. (Al Christie 1916 Photo: Motion Picture News) 
*Images are presumed to be in the public domain or Creative Commons licensed & sourced via Wikimedia Commons, Vimeo, YouTube, or Flickr, unless otherwise noted*