October 4th Birthdays
If you were born on October 4th, you share a birthday with these famous people: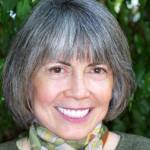 Anne Rice is 78 (nee Howard Allen Frances O'Brien; aka A. N. Roquelaure)
Septuagenarian American writer of erotica (Exit to Eden; Beauty's Release) and gothic fiction (Interview with the Vampire; The Vampire Lestat; The Witching Hour; Merrick; Blackwood Farm; Prince Lestat; Servant of the Bones; The Witching Hour), born October 4, 1941. (Anne Rice 2006 Photo: Anne Rice)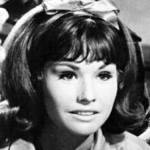 Lori Saunders is 78 (nee Linda Marie Hines)

Retired American actress of movies, TV (Bobbie Jo Bradley on Petticoat Junction, The Beverly Hillbillies, & Green Acres; Dusty's Trail; The Young and the Restless; The Adventures of Ozzie and Harriet), and septuagenarian, born October 4, 1941. (Lori Saunders 1968 Petticoat Junction Photo: CBS TV)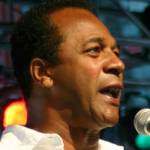 Clifton Davis is 74
American septuagenarian pastor, actor of TV (Rev. Reuben Gregory on Amen; That's My Mama; Madam Secretary; Iron Fist), movies (The Painting; Max Keeble's Big Move), and singer-songwriter (Never Can Say Goodbye), born October 4, 1945. (Clifton Davis 2007 Photo: Cherishthemoment)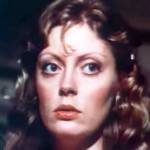 Susan Sarandon is 73 (nee Susan Abigail Tomalin)
Academy Award-winning septuagenarian American actress (Dead Man Walking; The Rocky Horror Picture Show; Thelma & Louise; The Client; Bull Durham; Search For Tomorrow; A World Apart), born October 4, 1946. (Susan Sarandon 1974 F. Scott Fitzgerald and the Last of the Belles)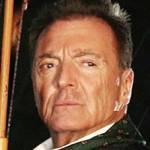 Armand Assante is 70
Emmy Award-winning American senior, actor of TV (John Gotti in Gotti; Rage of Angels; The Doctors; How to Survive a Marriage; NCIS; ER; ) and movies (Private Benjamin; Little Darlings; The Mambo Kings; Hoffa; FAtal Instinct), born October 4, 1949. (Armand Assante 2015 Photo: Webmaster2323)
Brynn Thayer is 70
American actress of movies, stage, TV (Leanne on Matlock; One Life to Live; Island Son; TV 101; General Hospital; Pensacola: Wings of Gold; Suits; The Fosters), co-founder ZazAngels ALS charitable foundation, and senior born October 4, 1949. (Brynn Thayer 2008 Photo: NoHoDamon)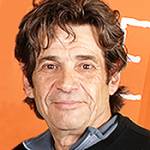 Alan Rosenberg is 69
American senior, actor of TV (Ira Woodbine on Cybill; Alvin Masterson on The Guardian; Civil Wars, L.A. Law; Chicago Hope; Shameless; Luck; Bosch; Suits; Barnaby Jones) and movies (Reaching Normal; Frankie and Johnny Are Married), born October 4, 1950. (Alan Rosenberg 2007 Sundance Photo: sagindie)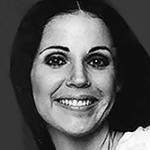 Meg Bennett is 69 (nee Helen Bennett)
Emmy Award-winning American screenwriter & actress of TV (Liza on Search for Tomorrow; Julia Newman on The Young and the Restless; Santa Barbara; General Hospital; Sunset Beach; The Bold and the Beautiful; Generations), and senior born October 4, 1950. (Meg Bennett 1977 Photo: CBS)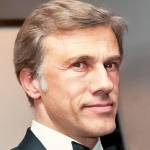 Christoph Waltz is 63
Academy Award-winning sixty-plus German-Austrian director & actor of stage, TV (The Gravy  Train), and movies (Inglourious Basterds; Water for Elephants; The Three Musketeers; Django Unchained; Horrible Bosses 2; Spectre), born October 4, 1956. (Christoph Waltz 2010s Photo: Philipp von Ostau)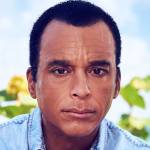 Jon Secada is 57 (nee Juan Francisco Secada Ramírez)
Grammy Award-winning 55+ Cuban-American actor, singer & songwriter (Just Another Day; If You Go; If I Never Knew You; ; It Only Took a Minute; Coming Out of the Dark; The Best is Yet to Come [Frank Sinatra Duet]; Too Late Too Soon; Angel), born October 4, 1962. (Jon Secada 2016 Photo: Michael Raveney)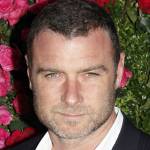 Liev Schreiber is 52 (nee Isaac Liev Schreiber)
American producer, director, writer & actor of stage, TV (Ray Donovan; RKO 281), and movies (Scream films; Salt; The Omen; Ransom; Kate & Leopold; The Manchurian Candidate; X-Men Origins: Wolverine; The Hurricane; A Walk on the Moon), born October 4, 1967. (Liev Schreiber 2012 Photo: Joella Marano)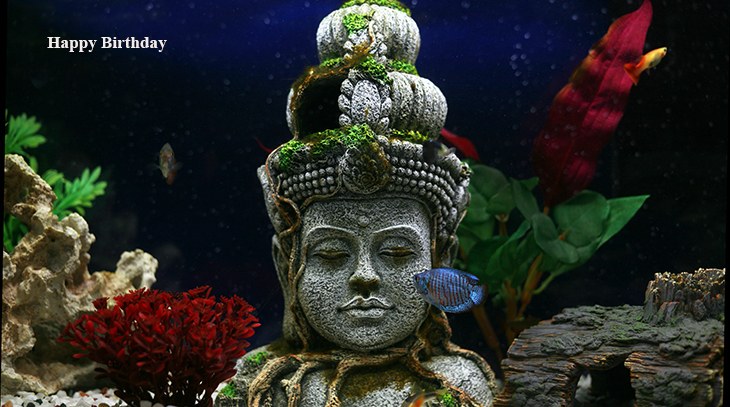 (Blue Aquarium Fish Photo: Kev Costello via Unsplash)
Happy Birthday to everyone celebrating their birthday on October 4th!
And remembering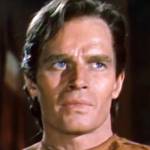 Charlton Heston (nee John Charles Carter or Charlton John Carter)

Academy Award-winning American actor of movies (Ben-Hur; Planet of the Apes; El Cid; The Greatest Story Ever Told; The Ten Commandments; Hawaii; Earthquake; The Greatest Show on Earth) and TV (The Colbys; Dynasty) (born Oct. 4, 1923 – died Apr. 5, 2008; age 84). Charlton Heston had Alzheimer's Disease and died of pneumonia. (Charlton Heston 1961 El Cid Trailer)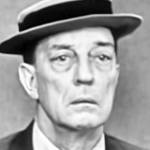 Buster Keaton (nee Joseph Frank Keaton; aka "The Great Stone Face")
American comedian & silent film actor who transitioned to sound movies (A Funny Thing Happened on the Way to the Forum; L'il Abner; The General; Sherlock Jr.; The Stolen Jools; Sunset Boulevard; Limelight; The Invader) and TV (Life with Buster Keaton) (born Oct. 4, 1895 – died Feb. 1, 1966; age 70). Buster Keaton died of lung cancer. (Buster Keaton 1952 I've Got a Secret)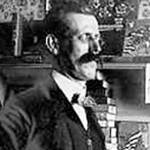 Edward Stratemeyer (nee Edward L. Stratemeyer)

American juvenile fiction writer, publisher of children's book serials, and creator of popular children's fiction characters (The Bobbsey Twins; The Hardy Boys; Tom Swift; Nancy Drew; The Rover Boys; Baseball Joe; The Dana Girls) (born Oct. 4, 1862 – died May 10, 1930; age 67). Edward Stratemeyer died of pneumonia. (Edward L. Stratemeyer 1903 Photo)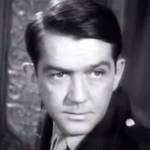 James T. Callahan (nee James Thomas Callahan)
American actor of TV (Walter Powell on Charles in Charge; Convoy; Wendy and Me; The Governor & J.J.; The Runaways; Dr. Kildare; The Jim Backus Show; Quincy M.E.; Perry Mason; Lou Grant; The F.B.I.) & films (Tropic of Cancer; Mosby's Marauders) (born Oct. 4, 1930 – died Aug. 3, 2007; age 76). James T. Callahan died of esophageal cancer. (James T. Callahan 1966 12 O'Clock High)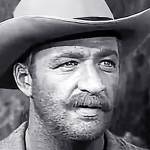 John Larch (aka Harry Larch)
American actor of TV (Arrest and Trial; Convoy; Dynasty; Dallas; The Virginian; Wagon Train; You Are There; The Twilight Zone; The Restless Gun; Gunsmoke), and movies (The Careless Years; Hail, Hero!; Play Misty For Me; Dirty Harry; Miracle of the White Stallions) (born Oct. 4, 1914 – died Oct. 16, 2005; age 91). Cause of death for John Larch is unknown. (John Larch 1960 Johnny Ringo)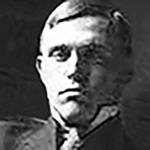 Damon Runyon (nee Alfred Damon Runyan)
American newspaper reporter, sports journalist, short story writer & novelist (Guys and Dolls; Little Miss Marker; The Bloodhounds of Broadway; Butch Minds the Baby; The Lemon Drop Kid; More Than Somewhat) (born Oct. 4, 1880 – died Dec. 10, 1946; age 66). Damon Runyon died of throat cancer. (Damon Runyon Photon)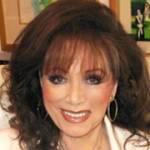 Jackie Collins (nee Jacqueline Jill Collins)
British-American screenwriter (Yesterday's Hero; The Stud), romance novelist (Chances; Hollywood Wives; Lucky; The World is Full of Married Men; Lady Boss; Hollywood Husbands), and younger sister of actress Joan Collins (born Oct. 4, 1937 – died Sept. 19, 2015; age 77). Jackie Collins died of breast cancer. (Jackie Collins 2012 Photo: Cyotethndr)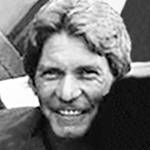 Christopher Stone (nee Thomas Edward Bourassa)
American actor of TV (Bill Horton on Days of Our Lives; The New Lassie; The Interns; The Bionic Woman; Here Come the Brides; Dallas; Barnaby Jones; The Streets of San Francisco; The F.B.I.) and movies (Cujo; The Howling; Love Me Deadly) (born Oct. 4, 1942 – died Oct. 20, 1995; age 53). Christopher Stone died of a heart attack. (Christopher Stone 1976 Spencer's Pilots Photo: CBS)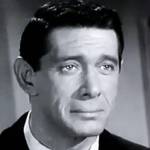 Jan Murray (nee Murray Janofsky)
American stand-up comedian, host & character actor of stage, TV (The Hollywood Squares; Blind Date; Treasure Hunt; The Jan Murray Show; Your Big Moment; Go Lucky; Meet Your Match), and movies (Who Killed Teddy Bear; Thunder Alley; The Busy Body) (born Oct. 4, 1916 – died July 2, 2006; age 89). Cause of death for Jan Murray is unknown. (Jan Murray 1961 Zane Grey Theater)
*Images are public domain or Creative Commons licensed & sourced via Wikimedia Commons, Vimeo, YouTube, or Flickr, unless otherwise noted*