November 14th Birthdays
If you were born on November 14th, you share a celebrity birthday with these famous people: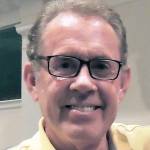 Gary Grubbs is 73 (nee Jon Gary Grubbs)
American character actor of movies (Deal; Double Take; Honkytonk Man; Nadine; Gone Fishin'; The Astronaut's Wife; JFK; Glory Road; Carjacked; Demons) and TV (For Love and Honor; Will and Grace; The O.C.; Angel; Treme), born November 14, 1949. (Gary Grubbs 2016 Photo: Flacourtophile)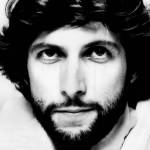 Stephen Bishop is 71 (nee Earl Stephen Bishop)

American actor (Someone to Love), guitarist, singer-songwriter (On and On; Save it for a Rainy Day; Separate Lives; It Might Be You; Dream Girl; Walking on Air; One Love [Unfaithfully Yours]; Tootsie; One More Night; Holy Mother), born November 14, 1951. (Stephen Bishop 1977 Photo: ABC Records)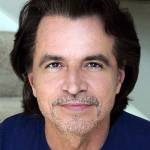 Yanni is 68 (nee Yiannis Chrysomallis; ex-partner of Linda Evans)

Greek new age instrumental musician (keyboards, piano), producer, composer, recording artist & historic venue concert performer (Athens Acropolis; Taj Mahal; Forbidden City; Kremlin; El Morro, San Juan; Great Sphinx of Giza) born November 14, 1954. (Yanni 2007 Photo: Yanni)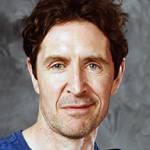 Paul McGann is 63

British narrator & actor of TV (Doctor Who; John Gaskell on Holby City; Horatio Hornblower TV movies; Luther; Give Us a Break) and films (Afraid of the Dark; Dealers; Withnail & I; The Rainbow; The Three Musketeers), born November 14, 1959. (Paul McGann 2015 Photo: Florida Supercon)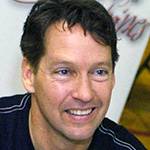 D. B. Sweeney is 61 (nee Daniel Bernard Sweeney)

American actor of movies (Eight Men Out; Fire in the Sky; The Cutting Edge; Hear No Evil; Memphis Belle; Spawn) and TV (Life as We Know It; Once and Again; Jericho; Two and a Half Men; Lonesome Dove), born November 14, 1961. (D. B. Sweeney 2008 Photo: Spc. Samuel Phillips / US Army)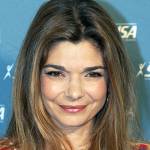 Laura San Giacomo is 60 (married Matt Adler; ex of Cameron Dye)

American actress of TV (Maya Gallo on Just Shoot Me!; Rhetta Rodriguez on Saving Grace; All My Children; NCIS; Veronica Mars) and movies (Sex, Lies, and Videotape; Quigley Down Under; A House on a Hill; Nina Takes a Lover), born November 14, 1962. (Laura San Giacomo 2011 Photo: SAMHSA)
Canadian Sports Hall of Fame rower, 3-time Olympic sculls medalist (1984 Los Angeles double bronze; '92 Barcelona single bronze; '96 Atlanta single silver), 1999 Thomas Keller Medal winner, & Unsinkable author, born November 14, 1964. (Silken Laumann: Beth Hayhurst Photography)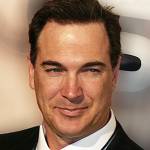 Patrick Warburton is 58

American actor of video games, TV (Jeff Bingham on Rules of Engagement, Jeb Denton on Less Than Perfect; Family Guy; Dave's World; The Tick; Seinfeld; A Series of Unfortunate Events) and movies (Men in Black II; Get Smart), born November 14, 1964. (Patrick Warburton 2007 Photo: Steve Neimand)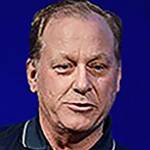 Curt Schilling is 56 (nee Curtis Montague Schilling)

American professional baseball player, MLB pitcher with 3 World Series championships (Arizona Diamondbacks – 2001; Boston Red Sox – 2004 & 2007), 6-time MLB All-Star, and 2001 World Series MVP, born November 14, 1966. (Curt Schilling 2015 Photo: Marvin Lynchard / DoD)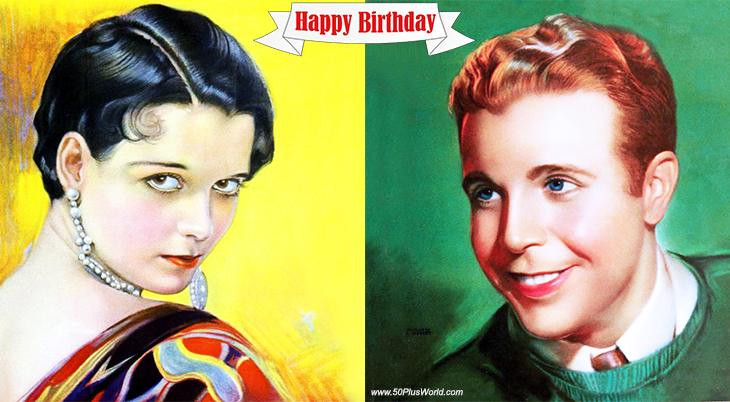 (Louise Brooks 1927: Modest Stein | Dick Powell 1935: A. Mozert)
Happy Birthday to everyone celebrating their birthday on November 14th!
Remember These November 14th Famous Birthdays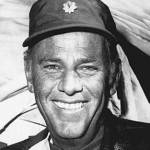 McLean Stevenson (nee Edgar McLean Stevenson Jr.)
American comedy writer, comedian and actor of stage, TV (Col. Henry Blake on M*A*S*H; The Doris Day Show; The McLean Stevenson Show; In the Beginning; Hello, Larry; Condo; Dirty Dancing) and movies (Win, Place or Steal) (born Nov. 14, 1927 – died Feb. 15, 1996; age 68). McLean Stevenson died of a heart attack. (McLean Stevenson 1972 M*A*S*H Photo: CBS TV)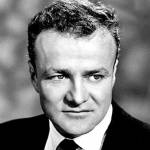 Brian Keith (nee Robert Alba Keith; ex of Frances Helm)
American actor of TV (Uncle Bill Davis on Family Affair; Hardcastle and McCormick; The Brian Keith Show; Crusader) and movies (The Parent Trap; Chicago Confidential; A Tiger Walks; The Hallelujah Trail; Nevada Smith; The Rare Breed) (born Nov. 14, 1921 – died June 24, 1997; age 75). Brian Keith died by suicide (gunshot). (Brian Keith 1957 Dino Photo: Allied Artists)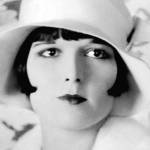 Louise Brooks (nee Mary Louise Brooks)

American "flapper" dancer and actress (Beggars of Life; Rolled Stockings; Love 'Em and Leave 'Em; A Social Celebrity; Pandora's Box; Diary of a Lost Girl; Miss Europe; Overland Stage Raiders; Empty Saddles) who popularized the "bob" haircut (born Nov. 14, 1906 – died Aug. 8, 1985; age 78). Ex of A. Edward Sutherland, Deering Davis. (Louise Brooks c. 1929)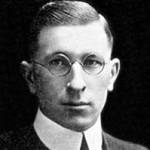 Frederick Banting
Nobel Prize winner (Physiology of Medicine, 1923, age 32), Canadian medical doctor & scientist who co-discovered insulin and diabetes therapeutic value; youngest Nobel laureate for Physiology / Medicine; WWI Captain awarded the Military Cross (born Nov. 14, 1891 – died Feb. 21, 1941; age 49). Frederick Banting died after a plane crash. (Frederick Banting 1923)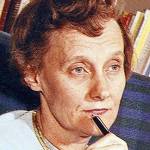 Astrid Lindgren (nee Astrid Anna Emilia Ericsson)
Swedish writer and author of youth fantasy fiction books (Mio, My Son; The Brothers Lionheart) and children's series (Pippi Longstocking; Bill Bergson; Six Bullerby Children; Lotta; Emil's Pranks; Children's Everywhere) (born Nov. 14, 1907 – died Jan. 28, 2002; age 94). Astrid Lindgren's cause of death is unknown. (Astrid Lindgren 1960 Photo)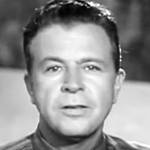 Dick Powell (nee Richard Ewing Powell; m. June Allyson; ex of Joan Blondell)
American singer (I Only Have Eyes for You), producer, host & actor of radio, TV (Four Star Playhouse; The Dick Powell Theatre) and movies (42nd Street; The Bad and the Beautiful; Footlight Parade; I Want a Divorce; Meet the People; Murder My Sweet; Susan Slept Here) (born Nov. 14, 1904 – died Jan. 2, 1963; age 58). Dick Powell died of cancer. (Dick Powell 1958 Zane Grey Theater)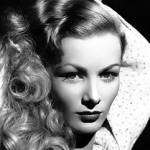 Veronica Lake (nee Constance Frances Marie Ockelman; aka Connie Keane)
American film actress (This Gun for Hire; Footsteps in the Snow; Variety Girl; Saigon; The Blue Dahlia; Hold That Blonde; So Proudly We Hail!; I Married a Witch; The Glass Key; Sullivan's Travels; Slattery's Hurricane) (born Nov. 14, 1922 – died July 7, 1973; age 50). Ex of Andre DeToth. Veronica Lake died of acute kidney injury & hepatitis. (Veronica Lake 1952: MGM)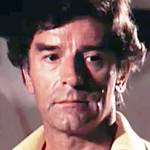 Don Stewart (nee Donald Bruce Stewart)

American singer & actor of TV (Mike Bauer on Guiding Light; Lionel Lockridge on Santa Barbara; Eric Appleton on The Young and the Restless; Dragnet 1967; Knots Landing; The Virginian) and movies (Carnival Magic; American Ninja; Where Trails End) (born Nov. 14, 1935 – died Jan. 9, 2006; age 70). Don Stewart died of lung cancer. (Don Stewart 1981 Carnival Magic)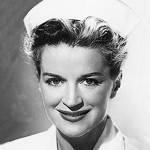 Rosemary DeCamp
American actress of radio (Dr. Christian), TV (Margaret on The Bob Cummings Show; The Life of Riley; That Girl; The Partridge Family), and movies (Hold Back the Dawn; From This Day Forward; By the Light of the Silvery Moon; The Story of Seabiscuit) (born Nov. 14, 1910 – died Feb. 20, 2001; age 90). Rosemary DeCamp died of pneumonia. (Rosemary DeCamp 1952 Photo: CBS Radio)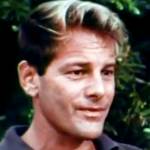 Carl Schell
Austrian actor of TV (Butler Parker; Jackanory; Garrison's Gorillas; I Spy: 12 O'Clock High; Death Valley Days) and feature films (The Blue Max; Escape from East Berlin; With Love in Mind; Tunnel 28; No Man's Land; To Die in Paris) (born Nov. 14, 1927 – died June 6, 2019; age 91). Brother of Maria Schell and Maximilian Schell. (Carl Schell 1964 Quick, Let's Get Married)
*Images are public domain or Creative Commons licensed & sourced via Wikimedia Commons, Vimeo, YouTube, or Flickr, unless otherwise noted*