If You Could Read My Mind, Gordon Lightfoot
Among the many hits by legendary Canadian folk singer-songwriter Gordon Lightfoot, are classics like If You Could Read My Mind, Sundown, Rainy Day People, The Wreck of the Edmund Fitzgerald, and Black Day in July. Lightfoot died May 1, 2023 at the age of 84, but his legacy of enduring songs will live on.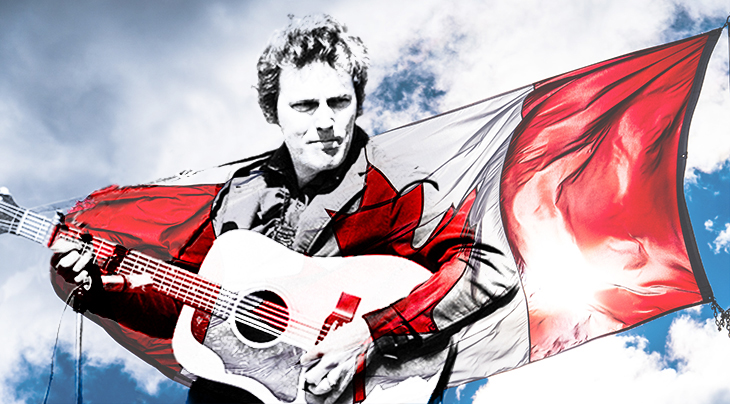 (Gordon Lightfoot 1969 Source Photo: Greg Lloyd / Flickr. Photo Blend: A. Hamilton)
Born November 17, 1938 in Orillia Ontario, Gordon Meredith Lightfoot grew up singing in his local church choir, occasionally performing on stage and radio in Orillia (sister Beverly sometimes accompanying him on piano). A self-taught musician (drums, piano, percussion and acoustic guitar), he by-passed music scholarships to McGill University and the University of Toronto, and moved to California in 1958 to study at Westlake College of Music in Hollywood.
Back in Toronto in 1960, Lightfoot began to record songs that got airplay in Canada. After Canadian country-folk music singer-songwriters Sylvia and Ian Tyson recorded his songs Early Mornin' Rain, and For Lovin' Me, other American artists followed suit – Elvis Presley, Judy Collins, Bob Dylan, Peter, Paul, and Mary, the Kingston Trio all recorded one or both of these tunes – and had chart hits.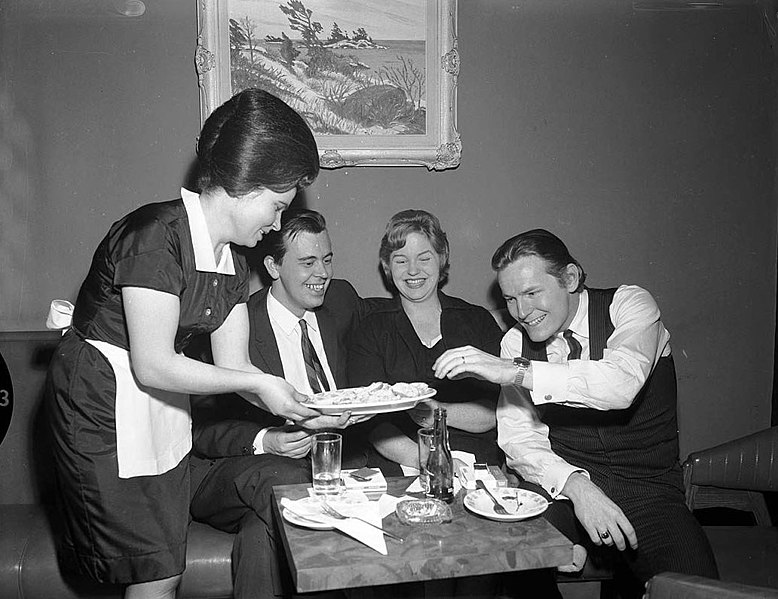 (Gordon Lightfoot 1965 Record Industry Launch: Alexandra Studio / City of Toronto Archives)
Having achieved a fan base with his songwriting abilities, agent Albert Grossman signed Gordon Lightfoot to a recording contract with United Artists in 1965. His debut album Lightfoot! (1966) included the singles For Lovin' Me, Early Mornin' Rain, Steel Rail Blues, and Ribbon of Darkness. Country music singer Marty Robbins had a top chart hit with Ribbon of Darkness.
The single Black Day in July, a plea for better race relations based on the Detroit riot in 1967, was on Lightfoot's third album, Did She Mention My Name? (1968). It was pulled from U.S. radio stations after Martin Luther King Jr's April 4, 1968 assassination.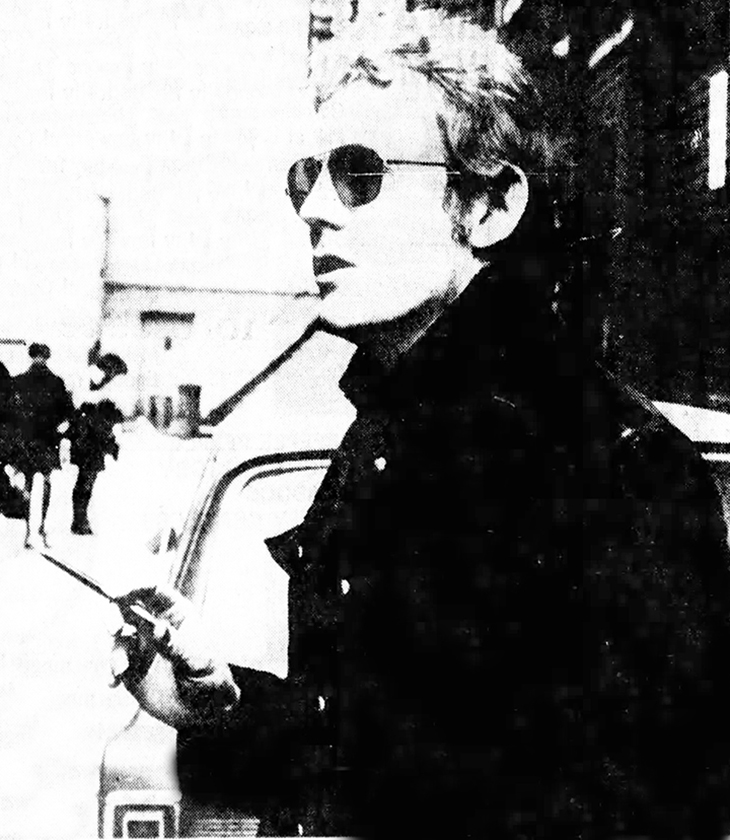 (Gordon Lightfoot 1969)
He left United Artists to Warner Bros. Records and promptly re-titled and re-released what would become his first international hit, If You Could Read My Mind (1970). The song was a reflection about the breakdown of his first marriage to Brita Ingegerd Olaison (mother of their children Ingrid and Fred Lightfoot).
"…has two children, aged 8 and 10, and is now divorced. Will he get married again? 'Probably…but my wife went pretty heavy on the divorce settlement so I'm a bit discouraged.' It turns out they met on a streetcar in Paris, were married in Stockholm and got divorced 4 1/2 years ago." – Gordon Lightfoot interview The Secret Life of a Canadian Pop Singer, by Beverly Creamer, Honolulu Star-Bulletin, May 16, 1974
Their divorce was finalized in 1973.
In the early 1970s, Lightfoot recovered from an episode of Bell's palsy that temporarily partially paralyzed his face. He was also involved for a time with Cathy Smith, and their relationship was said to have inspired the song Sundown (1974), a #1 chart hit in the U.S. and Canada.
By the end of the decade, he'd recorded several albums and released dozens of singles, including the Top Two hit The Wreck of the Edmund Fitzgerald (1976).
The Wreck of the Edmund Fitzgerald is about the sinking of the SS Edmund Fitzgerald freighter on November 10, 1975 on Lake Superior. The entire crew of SS Edmund Fitzgerald were lost when the ship sank during a storm.
Although his focus was on writing songs, it wasn't all work.  
"Gordon Lightfoot loves canoeing, you discover, and goes on five, six-week canoe trips up where the trees and the lakes are undisturbed by anything man-made…a spell in God's country does wonders for a man…'You come out of the bush feeling absolutely rejuvenated, feelin' like a goddamned 18-year-old again'." – Lightfoot: It's a long, long way from Orillia…, by Paul Vasey, The Windsor Star, June 29, 1974
A battle with alcohol was a challenge that would occasionally affect his concert performances until he quit drinking in 1982.
"'There are some things I recorded – of the 220 originals I've written – that I wish to heck I would have had the chance to do over again. And you want to know what one of them is? If You Could Read My Mind. I wish they would have given me one more shot with that one. I had a hell of a hangover.' Mistakes were made in life as in his career, Lightfoot admitted. He stopped drinking in 1982 ('It was ruining my life'). – Folk legend rolls in, by Mike Devlin, Times Colonist, October 23, 2014
Before marrying Elizabeth Moon in 1989 (with whom he had children Miles and Meredith), Gordon Lightfoot had other relationships, two of which resulted in children Gaylen McGee, and Eric Lightfoot. 
"Sundown, which Lightfoot calls 'a back-alley kind of tune. It's based on infidelity – I've seen both sides of that.' Lightfoot acknowledges that he did not settle down until he married his second, wife, Elizabeth, in 1989. They had two children together, Miles, 11, and Meredith, 6. Lightfoot has four other children and two grandchildren. 'Home and hearth are first now,' he said. 'I was alone 19 years between marriages, and my career can't occupy the amount of time it did formerly. I have to look after my family." – Gordon Lightfoot in his first U.S. TV special, by Martin Griffith, Associated Press Writer, Marysville Journal-Tribune, December 1, 2000
Moon and Lightfoot had been separated for almost ten years by the time they divorced in 2011.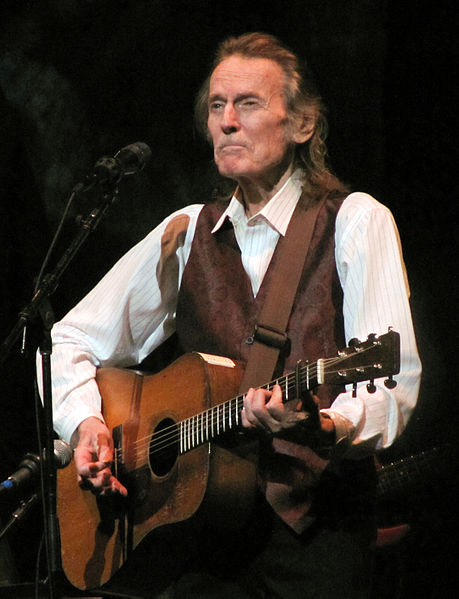 (Gordon Lightfoot 2009: Arnielee)
After recovering from an abdominal aortic aneurysm, six weeks in a coma, and the resulting surgeries (plus a minor stroke in 2006), a frail looking Gordon Lightfoot continued to tour and perform in the latter half of the 2010s. 
He married for the third time in December 2014 to Kim Hasse. Between 2016-2018 he toured the United Stakes, the United Kingdom, and Canada. An workout injury in 2019 and the pandemic interrupted his 2019 and 2020 concert schedule, but didn't prevent him from releasing a final album, Solo (2020). 
If you could read my mind, Gordon Lightfoot, you'd know that your fans are forever grateful for the music you gave them.
Note: This article was first published in 2015 as Happy 77th Birthday, Gordon Lightfoot! It has been updated with additional content.