December 22nd Birthdays
If you were born on December 22nd, you share a birthday with these famous people: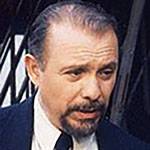 Héctor Elizondo is 83
American Emmy Award-winning actor of TV (Chicago Hope; Monk; Last Man Standing), movies (Pretty Woman; The Taking of Pelham One Two Three; The Flamingo Kid; Perfect Alibi; The Princess Diaries), & octogenarian born December 22, 1936. (Héctor Elizondo c 1995 Photo: Kevin Meyer)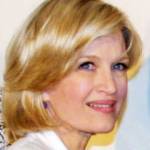 Diane Sawyer is 74 (nee Lila Diane Sawyer)

Septuagenarian American TV journalist (ABC World News 2008-2015; Good Morning America 1999-2016; 20/20 2006-2017; Primetime 1989-2007; CBS Early Morning News 1982-1984; Morning 1981-1984) born December 22, 1945. (Diane Sawyer 2001 Photo: Anders Krusberg  /Peabody Awards)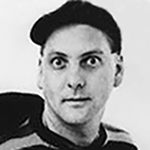 Rick Nielsen is 71 (nee Richard Alan Nielsen)
American musician, singer, lead guitar player, songwriter and founding member of Rock & Roll Hall of Fame band Cheap Trick (I Want You To Want Me; The Flame; Can't Stop Fallin' Into Love; Tonight It's You) and senior born December 22, 1948. (Rick Nielsen 1982 Cheap Trick Photo: Epic)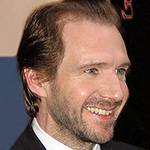 Ralph Fiennes is 57 (nee Ralph Nathaniel Twisleton-Wykeham-Fiennes)
English 55+ director, producer & actor of stage, TV, & movies (Schindler's List; The English Patient; The Avengers; Skyfall & James Bond films; Quiz Show; Harry Potter and the Goblet of Fire & sequels; Maid in Manhattan; Spectre), born December 22, 1962. (Ralph Fiennes 2006 Photo: Regiznawz)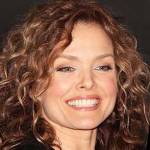 Dina Meyer is 51
American 50+ actress of TV (Beverly Hills, 90210; Friends; Birds of Prey; Miss Match; Secret Agent Man) and movies (Deadly Little Secrets; DragonHeart; Starship Troopers; Stranger Than Fiction; Johnny Mnemonic; Saw; Star Trek: Nemesis), born December 22, 1968. (Dina Meyer 2013 Photo: Dreifachaxel)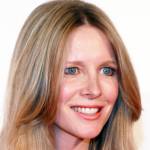 Lauralee Bell is 50
Daytime Emmy Award-winning 50+ American actress of TV (Christine Blair Williams / Cricket on The Young and the Restless & The Bold and the Beautiful) and movies (Carpool Guy; Deadly Expose; Easy Rider 2: The Ride Home), born December 22, 1968. (Lauralee Bell 2008 Photo: Jeremiah Garcia) 
(Red Roses & Mixed Flowers Photo: Nick Karvounis via Unsplash)
Happy Birthday to everyone celebrating their birthday on December 22nd!
And remembering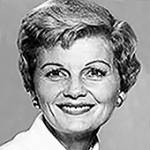 Barbara Billingsley (nee Barbara Lillian Combes)
American actress of TV (June Cleaver on Leave it to Beaver & The New Leave It to Beaver; Nanny on Muppet Babies; The F.B.I.) and movies (The Careless Years; The Argyle Secrets; I Cheated the Law; Trial Without Jury; Airplane!) (born Dec. 22, 1915 – died Oct. 16, 2010; age 94). Barbara Billingsley died of polymyalgia. (Barbara Billingsley 1958 Leave it to Beaver Photo: ABC Television)
Connie Mack (nee Cornelius Alexander McGillicuddy)
American National Baseball Hall of Fame 1886-1896 MLB baseball player (Washington Nationals, Buffalo Bisons, Pittsburgh Pirates), MLB owner and manager for 50+ years (Pittsburgh Pirates 1894-1896; Philadelphia Athletics 1901-1950) (born Dec. 22, 1862 – died Feb. 8, 1956; age 93). Connie Mack died of hip surgery complications. (Connie Mack 1911 Photo: Paul Thompson)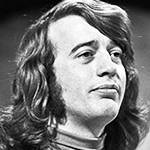 Robin Gibb

Grammy Award-winning English songwriter and singer with Rock & Roll Hall of Fame group the Bee Gees (Lonely Days; Man For All Seasons; New York Mining Disaster 1941; I Started a Joke; Stayin' Alive) (born Dec. 22, 1949 – died May 20, 2012; age 62). Robin Gibb had colorectal cancer and died of kidney and liver failure. (Robin Gibb 1973 Photo: AVRO / Beeld en Geluid)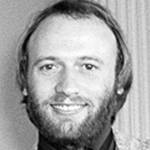 Maurice Gibb
Grammy Award-winning English musician, record producer, songwriter and singer with Rock & Roll Hall of Fame group the Bee Gees (Massachusetts; Words; I've Gotta Get a Message To You; Lay it On Me; Too Much Heaven) (born Dec. 22, 1949 – died Jan. 12, 2003; age 53). Maurice Gibb died of twisted intestine complications. (Maurice Gibb 1976 Photo: Robert Sullivan)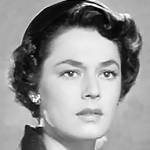 Ruth Roman
American short story writer (The House of the Seven Garbos), survivor of the 1956 SS Andrea Doria sinking, and actress of stage, TV (Knots Landing; The Long, Hot Summer) & movies (Champion, Strangers on a Train; The Window; Jungle Queen) (born Dec. 22, 1922 – died Sept. 9, 1999; age 76). Ruth Roman died of natural causes. (Ruth Roman 1951 Strangers on a Train Trailer)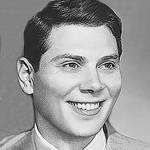 Gene Rayburn (nee Eugene Jelyevich)
American personality, actor, announcer & host of radio (Anything Goes; Rayburn & Finch), stage (Bye Bye Birdie), and TV (The Match Game; Match Game 73; Match Game PM; The Steve Allen Plymouth Show; Quentin Frazier on One Life to Live) (born Dec. 22, 1917 – died Nov. 29, 1999; age 81). Gene Rayburn died of congestive heart failure. (Gene Rayburn 1951 Photo: CBS Radio)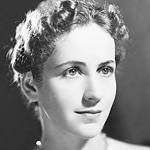 Peggy Ashcroft (nee Edith Margaret Emily Ashcroft) 
Academy Award-winning English actress of stage, TV (The Jewel in the Crown; Edward & Mrs. Simpson; A Perfect Spy) and movies (A Passage to India; The Nun's Story; Three Into Two Won't Go; Madame Sousatzka; Secret Ceremony; The 39 Steps) (born Dec. 22, 1907 – died June 14, 1991; age 83). Dame Peggy Ashcroft died of a stroke. (Peggy Ashcroft 1936 Rhodes Photo: Culver Pictures)
Lynne Thigpen
Tony Award-winning American actress of stage, TV (Where in the World is Carmen Sandiego?; Where in Time is Carmen San Diego?; The District; All My Children; Loving; L.A. Law; FM; Bear in the Big Blue House; The News is the News) and movies (Godspell; Lean on Me) (born Dec. 22, 1948 – died Mar. 12, 2003; age 54). Cause of death for Lynn Thigpen was a a cerebral hemorrhage.
*Images are public domain or Creative Commons licensed & sourced via Wikimedia Commons or Flickr, unless otherwise noted*