December 22nd Birthdays
If you were born on December 22nd, you share a celebrity birthday with these famous people: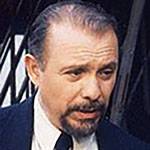 Héctor Elizondo is 86
American Emmy Award-winning actor of TV (Chicago Hope; Monk; Ed Alzante on Last Man Standing) and movies (Pretty Woman; The Taking of Pelham One Two Three; The Flamingo Kid; Perfect Alibi; The Princess Diaries; Valentine's Day), born December 22, 1936. (Héctor Elizondo c 1995 Photo: Kevin Meyer)
Steve Carlton is 78 (nee Steven Norman Carlton)
Baseball Hall of Fame American MLB pitcher, 10X All-Star (St. Louis Cardinals – '67 World Series Champs; Philadelphia Phillies – '80 World Series Champs, Gold Glove & 4X Cy Young Awards; San Francisco Giants; Cleveland Indians; Minnesota Twins), born December 22, 1944. (Steve Carlton 1983)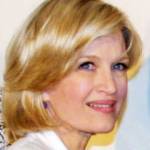 Diane Sawyer is 77 (nee Lila Diane Sawyer; married Mike Nichols)

American television journalist (ABC World News 2008-2015; Good Morning America 1999-2016; 20/20 2006-2017; Primetime 1989-2007; CBS Early Morning News 1982-1984; Morning 1981-1984) born December 22, 1945. (Diane Sawyer 2001 Photo: Anders Krusberg  /Peabody Awards)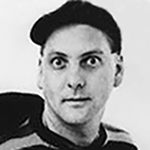 Rick Nielsen is 74 (nee Richard Alan Nielsen)
American lead guitarist, singer, songwriter, and founding member of Rock & Roll Hall of Fame band Cheap Trick (I Want You To Want Me; The Flame; Can't Stop Fallin' Into Love; Tonight It's You; California Man; She's Tight; Surrender), born December 22, 1948. (Rick Nielsen 1982 Cheap Trick Photo: Epic)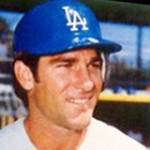 Steve Garvey is 74 (nee Steven Patrick Garvey; ex of Cyndy Garvey)
American pro baseball player, record-setting National League MLB first baseman (Los Angeles Dodgers – 1981 World Series Champions, 4X Gold Glove awards, Roberto Clemente Award; San Diego Padres), NL MVP & 2X Championship Series MVP, born December 22, 1948. (Steve Garvey c. 1977)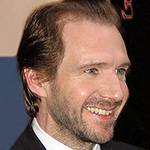 Ralph Fiennes is 60 (nee Ralph Nathaniel Twisleton-Wykeham-Fiennes)
English movie producer & actor (Schindler's List; Harry Potter and the Goblet of Fire; The English Patient; The Avengers; Skyfall; Quiz Show; Maid in Manhattan; Hail, Caesar!), born December 22, 1962. Brother of Joseph Fiennes; ex of Alex Kingston; ex-partner of Francesca Annis. (Ralph Fiennes: Regiznawz)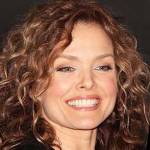 Dina Meyer is 54
American model, actress of TV (Beverly Hills, 90210; Friends; Birds of Prey; Miss Match; Secret Agent Man) and movies (Deadly Little Secrets; DragonHeart; Starship Troopers; Stranger Than Fiction; Johnny Mnemonic; Saw; Star Trek: Nemesis), born December 22, 1968. (Dina Meyer 2013 Photo: Dreifachaxel)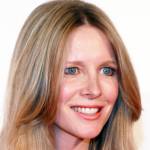 Lauralee Bell is 54 (daughter of William J. Bell & Lee Phillip Bell)
Daytime Emmy-winning American actress of TV (Christine Blair Williams / Cricket on The Young and the Restless & The Bold and the Beautiful) and movies (Carpool Guy; Deadly Expose; Easy Rider 2: The Ride Home), born December 22, 1968. Sister of Bradley Bell. (Lauralee Bell 2008: Jeremiah Garcia)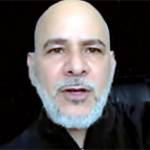 Pat Mastroianni is 51 (nee Pasquale Mastroianni)
Canadian host & actor of TV (Joey Jeremiah on Degrassi High & Degrassi: The Next Generation; Frank Pagnozzi on Liberty Street; Music Works; Beauty and the Beast) and films (40 is the New 20; If Wishes Were Horses; Godzilla), born December 22, 1971. (Pat Mastroianni 2021 Photo: Life After Movies Web Show)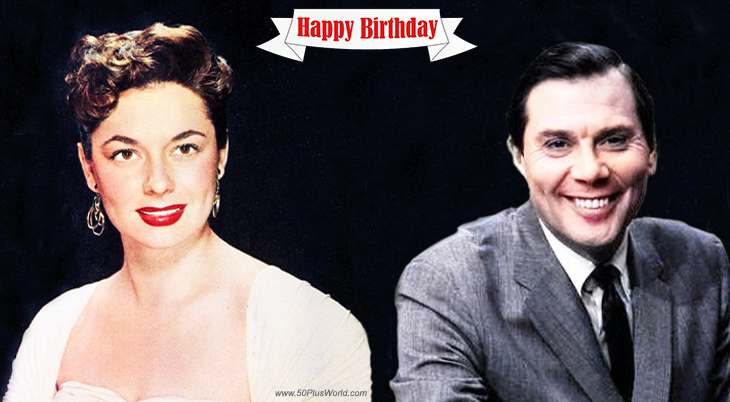 (Ruth Roman 1950 | Gene Rayburn 1965: NBC [colorized])
Happy Birthday to everyone celebrating their birthday on December 22nd!
Remember These December 22nd Famous Birthdays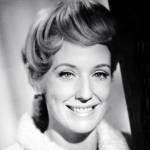 Elizabeth Hubbard
American actress of stage (I Remember Mama), movies (I Never Sang for My Father; Ordinary People; Cold River; The Bell Jar), & TV (Dr. Althea Davis on The Doctors 1965-1982; Lucinda Walsh / Gloria Walters Keller on As the World Turns 1975-2010; One Life to Live; Guiding Light; The Edge of Night) (born Dec. 22, 1933 – died Apr. 8, 2023; age 89). (Elizabeth Hubbard 1963)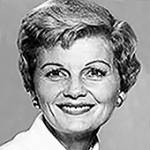 Barbara Billingsley (nee Barbara Lillian Combes)
American actress of TV (June Cleaver on Leave it to Beaver; Nanny on Muppet Babies; The F.B.I.) and movies (The Careless Years; The Argyle Secrets; I Cheated the Law; Trial Without Jury; Airplane!; The Bad and the Beautiful) (born Dec. 22, 1915 – died Oct. 16, 2010; age 94). Barbara Billingsley died of polymyalgia. (Barbara Billingsley 1958 Leave it to Beaver Photo: ABC Television)
Connie Mack (nee Cornelius Alexander McGillicuddy)
American National Baseball Hall of Fame 1886-1896 MLB baseball player (Washington Nationals, Buffalo Bisons, Pittsburgh Pirates), MLB owner and manager for 50+ years (Pittsburgh Pirates 1894-1896; Philadelphia Athletics 1901-1950) (born Dec. 22, 1862 – died Feb. 8, 1956; age 93). Connie Mack died of hip surgery complications. (Connie Mack 1911 Photo: Paul Thompson)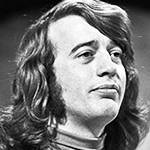 Robin Gibb (brother of Maurice, Andy, & Barry Gibb)

Grammy Award-winning English songwriter and singer with Rock & Roll Hall of Fame group the Bee Gees (Lonely Days; Man For All Seasons; New York Mining Disaster 1941; I Started a Joke; Stayin' Alive) (born Dec. 22, 1949 – died May 20, 2012; age 62). Robin Gibb had colorectal cancer and died of kidney and liver failure. (Robin Gibb 1973 Photo: AVRO / Beeld en Geluid)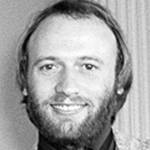 Maurice Gibb (brother of Robin, Andy, & Barry Gibb; ex of Lulu)
Grammy Award-winning English musician, record producer, songwriter and singer with Rock & Roll Hall of Fame group the Bee Gees (Massachusetts; Words; I've Gotta Get a Message To You; Lay it On Me; Too Much Heaven) (born Dec. 22, 1949 – died Jan. 12, 2003; age 53). Maurice Gibb died of twisted intestine complications. (Maurice Gibb 1976 Photo: Robert Sullivan)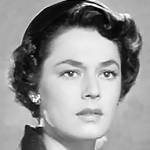 Ruth Roman (nee Norma Roman)
American short story writer (The House of the Seven Garbos), survivor of the 1956 SS Andrea Doria sinking, and actress of stage, TV (Knots Landing; The Long, Hot Summer) & movies (Champion, Strangers on a Train; The Window; Jungle Queen) (born Dec. 22, 1922 – died Sept. 9, 1999; age 76). Ruth Roman died of natural causes. (Ruth Roman 1951 Strangers on a Train Trailer)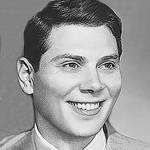 Gene Rayburn (nee Eugene Jelyevich)
American personality, actor, announcer & host of radio (Anything Goes; Rayburn & Finch), stage (Bye Bye Birdie), and TV (The Match Game; Match Game 73; Match Game PM; The Steve Allen Plymouth Show; The Tonight Show; Quentin Frazier on One Life to Live; The Name's the Same) (born Dec. 22, 1917 – died Nov. 29, 1999; age 81). (Gene Rayburn 1951 Photo: CBS Radio)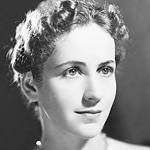 Peggy Ashcroft (nee Edith Margaret Emily Ashcroft) 
Academy Award-winning English actress of stage, TV (The Jewel in the Crown; Edward & Mrs. Simpson; A Perfect Spy) and movies (A Passage to India; The Nun's Story; Three Into Two Won't Go; Madame Sousatzka; Secret Ceremony; The 39 Steps) (born Dec. 22, 1907 – died June 14, 1991; age 83). Dame Peggy Ashcroft died of a stroke. (Peggy Ashcroft 1936 Rhodes Photo: Culver Pictures)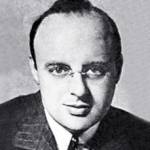 Andre Kostelanetz (ex of Lily Pons)
Russian-American orchestra leader (New York Philharmonic / Andre Kostelanetz and His Orchestra), Broadway & light classical music arranger and composer (One Fine Day; With a Song in My Heart; Modern Romance; That Girl From Paris), radio host (Andre Kostelanetz Presents) (born Dec. 22, 1901 – died Jan. 13, 1980; age 78). (Andre Kostelanetz 1937 Photo: Radio Mirror)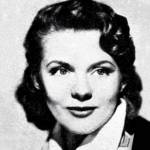 Peggie Castle (nee Peggy Thomas Blair; aka Peggy Castle; "Miss Cheesecake")
American actress of TV (Lily Merrill on Lawman) & films (I, the Jury; Miracle in the Rain; The Counterfeit Plan; Back from the Dead; The Yellow Tomahawk; Finger Man; Tall Man Riding; Hell's Crossroads; Seven Hills of Rome; The Long Wait; Wagons West; Harem Girl; Two-Gun Lady) (born Dec. 22, 1927 – died Aug. 11, 1973; age 45). Peggie Castle died of cirrhosis. (Peggie Castle 1951)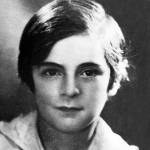 Frankie Darro (nee Frank Johnson, Jr.; aka Frankie Darrow)
American film stuntman & actor (Half-a-Dollar Bill; The Signal Tower; Fighting the Flames; Wild Boys of the Road; Pinocchio; The Public Enemy; The Phantom Empire; The Mayor of Hell; The Wolf Dog; Black Gold; Boys; Reformatory; Chasing Trouble; The Pride of Maryland; The Vanishing Legion) (born Dec. 22, 1917 – died Dec. 25, 1976; age 59). (Frankie Darro 1928 Photo: Cine-Mundial)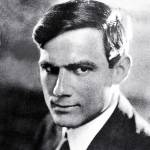 Lucien Hubbard
Academy Award-winning American producer and screenwriter of classic & silent films (Wings; The Vanishing American; Gung Ho!; Nick Carter, Master Detective; Three on a Match; Rose-Marie; Wild Horse Mesa; The Light of Western Stars; The Thundering Herd; Lazy River; Operator 13; Speed; The Texans) (born Dec. 22, 1888 – died Dec. 31, 1971; age 83). (Lucien Hubbard 1921)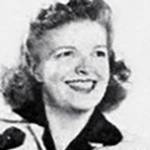 Eunice Howard (nee Mary Eunice Howard)
American actress of stage, radio (Linda Benton on Pepper Young's Family; Peggy on Hello Peggy; Camel Caravan; Portia Faces Life; Treasury Star Parade; Death Valley Days; Music at the Haydn's), and classic movies (The Gay Nineties; or, The Unfaithful Husband) (born Dec. 22, 1901 – died unknown date). (Eunice Howard 1943 Photo: The Radio Annual)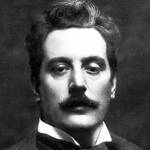 Giacomo Puccini
Italian romantic and realistic opera composer (La bohème; Tosca; Madama Butterfly; Turandot; Manon Lescaut; La rondine; La fanciulla del West) (born Dec. 22, 1858 – died Nov. 29, 1924; age 65). Giacomo Puccini died of complications from experimental radiation therapy treatment for throat cancer. (Giacomo Puccini c. 1880s-1890s)
Lynne Thigpen (nee Cherlynne Theresa Thigpen)
Tony Award-winning American actress of stage, TV (Where in the World is Carmen Sandiego?; Where in Time is Carmen San Diego?; The District; All My Children; Loving; L.A. Law; FM; Bear in the Big Blue House; The News is the News) and movies (Godspell; Lean on Me) (born Dec. 22, 1948 – died Mar. 12, 2003; age 54). Cause of death for Lynn Thigpen was a a cerebral hemorrhage.
*Images are public domain or Creative Commons licensed & sourced via Wikimedia Commons or Flickr, unless otherwise noted*