December 26th Birthdays
If you were born on December 26th, you share a birthday with these famous people: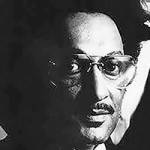 Duke Fakir is 84 (nee Abdul Fakir)
Grammy & Rock & Roll Halls of Fame American singer and founding member of vocal group The Four Tops (I Can't Help Myself [Sugar Pie Honey Bunch]; Reach Out I'll Be There; Ain't No Woman), born December 26, 1935. (Abdul Duke Fakir 1968 Photo: Dutch National Archives)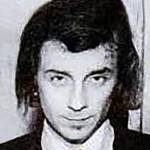 Phil Spector is 80 (nee Harvey Phillip Spector)

Rock & Roll Hall of Fame American musician, Teddy Bears singer, and record producer (The Ronettes | Wall of Sound), songwriter (To Know Him is to Love Him; You've Lost That Lovin' Feeling; My Sweet Lord), born December 26, 1940. (Phil Spector 1965 Photo: Billboard)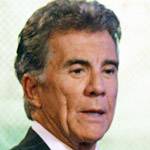 John Walsh is 74 (nee John Edward Walsh Jr.)
American anti-crime activist, criminal investigator, television host (America's Most Wanted; The Hunt with John Walsh), and advocate for missing children and victim's rights, born December 26, 1945. (John Walsh 2008 Photo: David)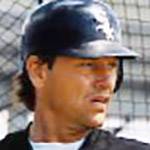 Carlton Fisk is 72 ("Pudge" or "The Commander")
Baseball Hall of Fame retired American professional baseball player, 11-time MLB All-Star catcher (Boston Red Sox, Chicago White Sox), 1972 American League Rookie of the Year, 1972 Gold Glove winner, born December 26, 1947. (Carlton Fisk 1992 Photo: Mikelewis94)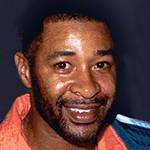 Ozzie Smith is 65 (nee Osborne Earl Smith; "The Wizard")
Baseball Hall of Fame American baseball player, 13-time MLB All-Star shortstop (San Diego Padres, St. Louis Cardinals), 13-time NL Gold Glove Award-winner (1980-1992), & 1987 Silver Slugger Award-winner, born December 26, 1954. (Ozzie Smith 1980s Photo: John Mena)
(Yellow Bird / Finch at Birdbath Photo: Scott Johnson via Unsplash)
Happy Birthday to everyone celebrating their birthday on December 26th!
And remembering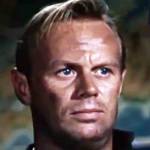 Richard Widmark
American producer (The Bedford Incident) and actor of TV (Madigan) and movies (The Alamo; Death of a Gunfighter; Against All Odds; Kiss of Death; Coma; Run for the Sun; The Cobweb; Slattery's Hurricane; Panic in the Streets) (born Dec. 26, 1914 – died Mar. 24, 2008; age 93). Richard Widmark's cause of death is unknown. (Richard Widmark 1953 Destination Gobi Trailer)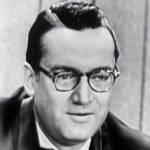 Steve Allen (nee Stephen Valentine Patrick William Allen)
Grammy award-winning American songwriter, author, comedian, host & actor of TV (The Steve Allen Show; Arthur Godfrey's Talent Scouts; The Tonight Show; I've Got a Secret), screenwriter & producer (Meeting of Minds) (born Dec. 26, 1921 – died Oct. 30, 2000; age 78). Steve Allen died from a ruptured blood vessel after a car accident. (Steve Allen 1955 What's My Line?)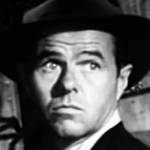 Elisha Cook Jr. (nee Elisha Vanslyck Cook Jr.)
American character actor of stage, TV (Magnum, P.I.) & film (The Maltese Falcon; Dillinger; Dark Waters; A-Haunting We Will Go; The Falcon's Alibi; Wildcat; Electra Glide in Blue; House on Haunted Hill; Black Zoo; The Indian Fighter; Shane) (born Dec. 26, 1903 – died May 18, 1995; age 91). Elisha Cook Jr. died of a stroke. (Elisha Cook Jr. 1944 Dark Mountain)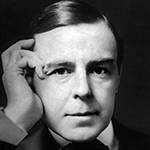 Henry Miller
American watercolorist, semi-autobiographical literary writer, and novelist (Tropic of Cancer; Black Spring; Tropic of Capricorn; Sexus; Plexus; A Devil in Paradise; Big Sur and the Oranges of Hieronymus Bosch; Nexus; Quiet Days in Clichy) (born Dec. 26, 1891 – died June 7, 1980; age 88). Henry Miller died of circulatory complications. (Henry Miller 1901 Photo: Elmer Chickering)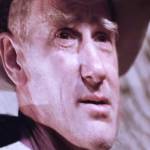 Donald Moffatt
British actor of TV (Dr. Marcus Polk on One Life to Live; Logan's Run; Bull; The Chisholms; Dallas; Ironside; The Six Million Dollar Man), and movies (Clear and Present Danger; The Right Stuff; The Terminal Man; The Thing; Housesitter) (born Dec. 26, 1930 – died Dec. 20, 2018; age 87). Donald Moffatt died of stroke complications. (Donald Moffatt 1980 On the Nickel Trailer)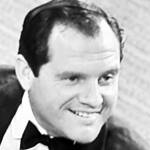 Alan King (nee Irwin Alan Kniberg)
American comedian, host and actor of stage, TV (The Tonight Show Starring Johnny Carson; The Ed Sullivan Show), and movies (The Helen Morgan Story; Memories of Me; I, the Jury; Enemies: A Love Story; The Anderson Tapes; Casino) (born Dec. 26, 1927 – died May 9, 2004; age 76). Alan King died of lung cancer. (Alan King 1965 What's My Line? Screenshot)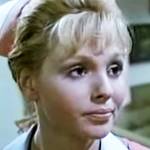 Joyce Jillson
American newspaper columnist, astrologer, author (Real Women Don't Pump Gas; Astrology for Dogs), actress of TV (Jill Smith on Peyton Place; The Misadventures of Sheriff Lobo; B.J. and the Bear; Police Woman; Murder in Peyton Place) & movies (Superchick) (born Dec. 26, 1945 – died Oct. 1, 2004; age 58). Joyce Jillson died of kidney failure. (Joyce Jillson 1967 Peyton Place)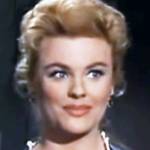 Kathleen Crowley (nee Betty Jane Crowley)
American actress of TV (Perry Mason; Maverick; Batman; Climax!; 77 Sunset Strip; Hawaiian Eye; Surfside 6; Family Affair) and movies (Target Earth; Westward Ho, the Wagons; The Rebel Set; The Silver Whip; Female Jungle; The Flame Barrier) (born Dec. 26, 1929 – died Apr. 23, 2017; age 87). Cause of death for Kathleen Crowley is unknown. (Kathleen Crowley 1960 Bonanza)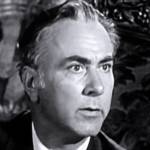 Alberto Morin
Puerto Rican-American WWII OSS officer, actor of TV (Dallas; The F.B.I.; The Many Loves of Dobie Gillis; Batman; 77 Sunset Strip; Maverick; The Rogues; I Love Lucy) and movies (Two Mules for Sister Sara; Mexican Manhunt; Jump Into Hell; Tripoli; Rio Grande) (born Dec. 26, 1902 – died Apr. 7, 1989; age 86). Alberto Morin died of a stroke. (Alberto Morin 1958 Man With a Camera)
*Images are public domain or Creative Commons licensed & sourced via Wikimedia Commons or Flickr, unless otherwise noted*