December 26th Birthdays
If you were born on December 26th, you share a celebrity birthday with these famous people: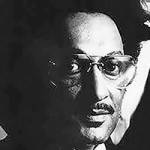 Duke Fakir (nee Abdul Fakir)
Grammy & Rock & Roll Halls of Fame American singer and founding member of vocal group The Four Tops (I Can't Help Myself [Sugar Pie Honey Bunch]; Reach Out I'll Be There; Ain't No Woman; Walk Away Renee), born December 26, 1935. (Abdul Duke Fakir 1968 Photo: Dutch National Archives)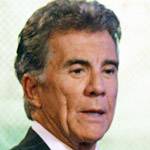 John Walsh (nee John Edward Walsh Jr.)
American anti-crime activist, advocate for missing children and victim's rights, criminal investigator, producer, actor & host of TV (America's Most Wanted; The Hunt with John Walsh), and films (Falling for Grace; Wrongfully Accused), born December 26, 1945. (John Walsh 2008 Photo: David)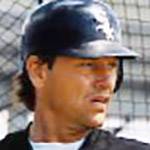 Carlton Fisk ("Pudge" or "The Commander")
Baseball Hall of Fame retired American professional baseball player, 11-time MLB All-Star catcher (Boston Red Sox, Chicago White Sox), 1972 American League Rookie of the Year, 1972 Gold Glove winner, born December 26, 1947. (Carlton Fisk 1992 Photo: Mikelewis94)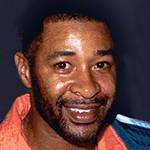 Ozzie Smith (nee Osborne Earl Smith; "The Wizard")
Baseball Hall of Fame American baseball player, 13-time MLB All-Star shortstop (San Diego Padres, St. Louis Cardinals), 13-time NL Gold Glove Award-winner (1980-1992), & 1987 Silver Slugger Award-winner, born December 26, 1954. (Ozzie Smith 1980s Photo: John Mena)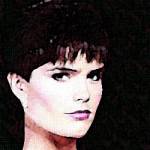 Colleen Dion (aka Colleen Dion-Scotti)
American actress of daytime TV soap operas (Felicia Forrester on The Bold and the Beautiful; Leslie Coulson on All My Children; Ramona Hendon on Guiding Light; Evie Stone on Search for Tomorrow; Brett Gardner on Another World; Dahlia Ventura on As The World Turns; Cecilia Thompson Sowolsky on Loving), born December 26, 1964. (Colleen Dion Painting: A. Hamilton)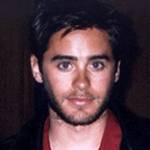 Jared Leto
Academy Award-winning American actor of TV (My So-Called Life) and films (Dallas Buyers Club; Urban Legend; Requiem for a Dream; Prefontaine; The Thin Red Line; Girl, Interrupted; Panic Room; The Last of the High Kings; Basil), and singer-songwriter, born December 26, 1971. (Jared Leto 1995 Photo: WTFPL)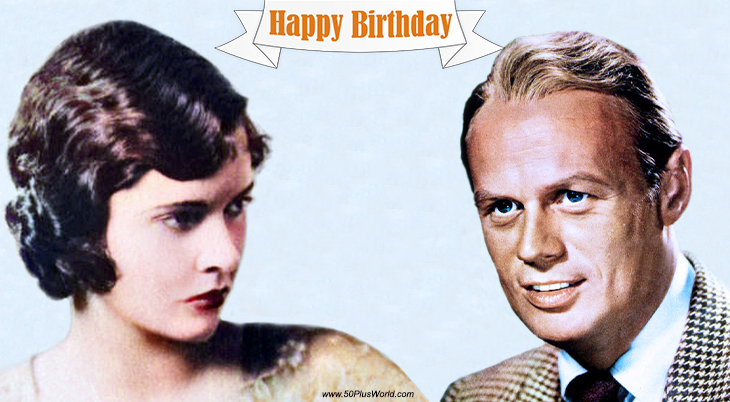 (Marguerite Churchill 1930: Chidnoff | Richard Widmark 1951)
Happy Birthday to everyone celebrating their birthday on December 26th!
Remember These December 26th Famous Birthdays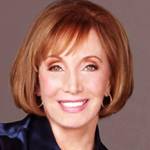 Julie Garwood (aka Emily Chase)
Best-selling American contemporary suspense author (Heartbreaker; Fire and Ice; Shadow Dance; Grace Under Fire) and historical fiction romance writer (Gentle Warrior; Prince Charming; The Lion's Lady; Shadow Music, For the Roses; Come the Spring; The Clayborne Brides; Rebellious Desire) (born Dec. 26, 1944 – died June 8, 2023; age 78). (Julie Garwood: JulieGarwood.com)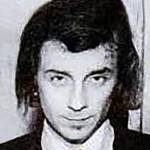 Phil Spector (nee Harvey Phillip Spector; ex of Ronnie Bennett)

Rock & Roll Hall of Fame American musician, Teddy Bears singer, and record producer (The Ronettes | Wall of Sound), songwriter (To Know Him is to Love Him; You've Lost That Lovin' Feeling; My Sweet Lord; Chapel of Love; Then He Kissed Me) (born Dec. 26, 1939 – died Jan. 16, 2021; age 81). Phil Specter died of COVID-19 complications. (Phil Spector 1965 Photo: Billboard)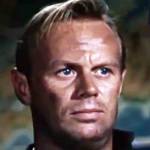 Richard Widmark (married Susan Blanchard, Jean Hazlewood)
American producer & actor of TV (Madigan) and movies (The Alamo; Death of a Gunfighter; Kiss of Death; Coma; Run for the Sun; Broken Lance; The Cobweb; Against All Odds; Slattery's Hurricane; Panic in the Streets; Road House; Yellow Sky; No Way Out) (born Dec. 26, 1914 – died Mar. 24, 2008; age 93). (Richard Widmark 1953 Destination Gobi Trailer)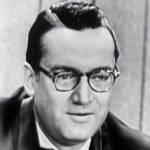 Steve Allen (nee Stephen Valentine Patrick William Allen)
Grammy-winning American songwriter, author, comedian, host & actor of TV (The Steve Allen Show; Arthur Godfrey's Talent Scouts; The Tonight Show; I've Got a Secret), screenwriter & producer (born Dec. 26, 1921 – died Oct. 30, 2000; age 78). Married Jayne Meadows. Steve Allen died from a ruptured blood vessel after a car accident. (Steve Allen 1955 What's My Line?)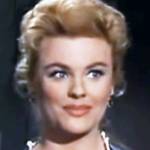 Kathleen Crowley (nee Betty Jane Crowley)
American actress of TV (Perry Mason; Maverick; Batman; Waterfront; Climax!; 77 Sunset Strip; Hawaiian Eye; Surfside 6; Family Affair) and movies (Target Earth; Westward Ho, the Wagons; The Rebel Set; The Silver Whip; Female Jungle; The Flame Barrier; The Farmer Takes a Wife; City of Shadows) (born Dec. 26, 1929 – died Apr. 23, 2017; age 87). (Kathleen Crowley 1960 Bonanza)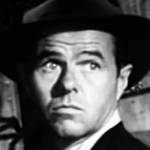 Elisha Cook Jr. (nee Elisha Vanslyck Cook Jr.)
American actor of stage, TV (Magnum, P.I.) & film (The Maltese Falcon; Dillinger; Dark Waters; A-Haunting We Will Go; The Falcon's Alibi; Wildcat; Electra Glide in Blue; House on Haunted Hill; Black Zoo; The Indian Fighter; Shane; Tin Pan Alley; The Great Gatsby) (born Dec. 26, 1903 – died May 18, 1995; age 91). Elisha Cook Jr. died of a stroke. (Elisha Cook Jr. 1944 Dark Mountain)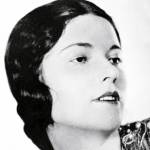 Marguerite Churchill (ex of George O'Brien)
American actress of stage and films (Seven Faces; The Big Trail; Charlie Chan Carries On; The Walking Dead; Riders of the Purple Sage; Girl Without a Room; Forgotten Commandments; Quick Millions; The Valiant; Girls Demand Excitement; Murder by an Aristocrat; Ambassador Bill; Legion of Terror) (born Dec. 26, 1910 – died Jan. 9, 2000; age 89). (Marguerite Churchill 1930: Autrey)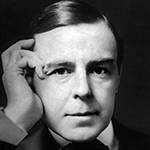 Henry Miller
American watercolorist, semi-autobiographical literary writer, and novelist (Tropic of Cancer; Black Spring; Tropic of Capricorn; Sexus; Plexus; A Devil in Paradise; Big Sur and the Oranges of Hieronymus Bosch; Nexus; Quiet Days in Clichy) (born Dec. 26, 1891 – died June 7, 1980; age 88). Henry Miller died of circulatory complications. (Henry Miller 1901 Photo: Elmer Chickering)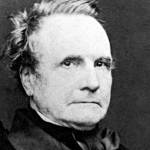 Charles Babbage
English inventor, mechanical engineer, Cambridge Lucasian Professor of Mathematics, computer scientist (first programmable computer, the Difference Engine & the Analytical Engine) "father of the computer"; elected Fellow of the Royal Society, & co-founder of the Royal Astronomical Society (born Dec. 26, 1791 – died Oct. 18, 1871; age 79). (Charles Babbage 1860)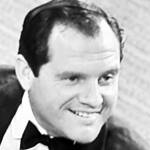 Alan King (nee Irwin Alan Kniberg)
American comedian, host and actor of stage, TV (The Tonight Show Starring Johnny Carson; The Ed Sullivan Show), & films (The Helen Morgan Story; Memories of Me; I, the Jury; Enemies: A Love Story; Sunshine State; The Anderson Tapes; Casino; The Girl He Left Behind) (born Dec. 26, 1927 – died May 9, 2004; age 76). Alan King died of lung cancer. (Alan King 1965 What's My Line?)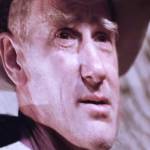 Donald Moffatt
British actor of TV (Dr. Marcus Polk on One Life to Live; Logan's Run; Bull; The Chisholms; Dallas; Ironside; The Six Million Dollar Man), and movies (Clear and Present Danger; The Right Stuff; The Terminal Man; The Thing; Housesitter) (born Dec. 26, 1930 – died Dec. 20, 2018; age 87). Donald Moffatt died of stroke complications. (Donald Moffatt 1980 On the Nickel Trailer)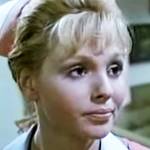 Joyce Jillson
American newspaper columnist, astrologer, author (Real Women Don't Pump Gas; Astrology for Dogs), actress of TV (Jill Smith on Peyton Place; The Misadventures of Sheriff Lobo; B.J. and the Bear; Police Woman; Murder in Peyton Place) & movies (Superchick) (born Dec. 26, 1945 – died Oct. 1, 2004; age 58). Joyce Jillson died of kidney failure. (Joyce Jillson 1967 Peyton Place)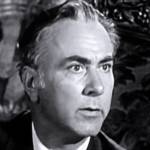 Alberto Morin
Puerto Rican-American WWII OSS officer, actor of TV (Dallas; The F.B.I.; The Many Loves of Dobie Gillis; Batman; 77 Sunset Strip; Maverick; The Rogues; I Love Lucy) and movies (Two Mules for Sister Sara; Mexican Manhunt; Jump Into Hell; Tripoli; Rio Grande; Strange Gamble; Mexican Manhunt; Hellfighters) (born Dec. 26, 1902 – died Apr. 7, 1989; age 86). (Alberto Morin 1958 Man With a Camera)
George Romney
English Georgian era artist, historical (Macbeth and the Witches; The Spinner; Prospero and Miranda), landscape, & portrait painter (Emma Hart / Lady Hamilton; Joseph Brant; Mrs. Siddons; Lady Caroline Price; Charlotte Gunning; Countess of Derby; James Dashwood; 2nd Earl Grey; Elizabeth, Lady Blunt) (born Dec. 26, 1734 – died Nov. 15, 1802; age 67). (George Romney 1800s)
*Images are public domain or Creative Commons licensed & sourced via Wikimedia Commons or Flickr, unless otherwise noted*