September 5th Birthdays
If you were born on September 5th you share a celebrity birthday with these famous people: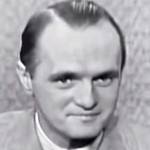 Bob Newhart is 93 (nee George Robert Newhart)
Grammy & Emmy Award-winning American comedian (The Button-Down Mind of Bob Newhart), actor of TV (The Bob Newhart Show; Newhart; Bob) and movies (Hell is For Heroes; Catch-22; Elf; On a Clear Day You Can See Forever), born September 5, 1929. (Bob Newhart 1962 What's My Line?)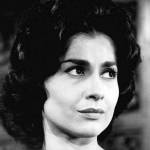 Carol Lawrence is 90 (nee Carolina Maria Laraia)

American Tony Award-winning actress of stage (West Side Story), TV (Bernice Stein on Valley of the Dolls; Angela Eckert on General Hospital; The Mighty Mouse Playhouse; Mr. and Mrs. Dracula) and movies (A View From the Bridge; Amore!), born September 5, 1932. (Carol Lawrence 1961 Photo: GE)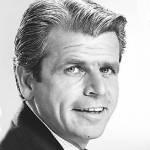 William Devane is 83
American actor of TV (Greg Sumner on Knots Landing; From Here to Eternity; James Heller on 24 & 24: Live Another Day; Jesse Stone movies) and films (Marathon Man; Family Plot; Yanks; Space Cowboys; The Dark Knight Rises), born September 5, 1939. (William Devane 1983 Photo)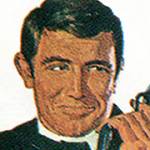 George Lazenby is 83
Australian actor of movies (On Her Majesty's Secret Service; Star of Jaipur; Universal Soldier; Who Saw Her Die?; Four Dogs Playing Poker) and television (General Hospital; Rituals; The Pretender), born September 5, 1939. (George Lazenby 1969 On Her Majesty's Secret Service Album Illustration: Johan Oomen)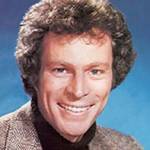 Rod Arrants is 78 (nee Rodney Allen Arrants)
American actor of TV (Austin Cushing on Another World & For Richer, for Poorer; Dr. Steven Lassiter on The Young and the Restless; Days of Our Lives; Search for Tomorrow; Dallas) and movies (Ape; Vamping; Dark Planet; Rent), born September 5, 1944. (Rod Arrants c. 1980 Photo: KingKongKuddy)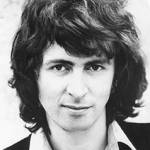 Al Stewart is 77 (nee Alastair Ian Stewart)
Scottish folk rock singer & songwriter (Year of the Cat; Time Passages; Song on the Radio; Midnight Rocks; On the Border; Lord Grenville; Fields of France; The Palace of Versailles; Running Man; Nostradamus; Sand in Your Shoes; Roads to Moscow), born September 5, 1945. (Al Stewart 1978 Photo: Janus)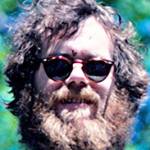 Loudon Wainwright III is 76
Grammy Award-winning American singer-songwriter (Dead Skunk), composer & actor of TV (Undeclared; M*A*S*H; Parks and Recreation) and movies (Knocked Up; The Slugger's Wife; The 40-Year-Old Virgin) born September 5, 1946. (Loudon Wainwright III 2006 Photo: Carl Lender)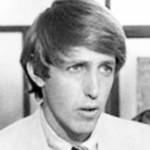 Dennis Dugan is 76
American director, actor of TV (Richie Brockelman, Private Eye; Empire; Shadow Chasers; Moonlighting; Hill Street Blues) and movies (Parenthood; Can't Buy Me Love; She's Having a Baby; Happy Gilmore; The Howling; Big Daddy; Grown Ups 2), born September 5, 1946. (Dennis Dugan 1978 Photo: NBC TV)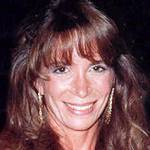 Cathy Guisewite is 72
Emmy Award-winning American TV movie screenwriter (Cathy's Valentine; Cathy's Last Resort; Cathy), former advertising executive, Cathy cartoonist & comic strip creator (1976-2010), and author (The Cathy Chronicles), born September 5, 1950. (Cathy Guisewite 1987 Photo: Alan Light)
Michael Keaton is 71 (nee Michael John Douglas)
American actor of TV and movies (Mr. Mom; Beetlejuice; Clean and Sober; Batman movies; Pacific Heights; The Paper; RoboCop; Birdman; Desperate Measures; First Daughter; Jack Frost; Multiplicity; Johnny Dangerously; Gung Ho), born September 5, 1951. (Michael Keaton 2002 Photo: Georges Biard)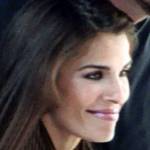 Kristian Alfonso is 59 (nee Kristian-Joy Alfonso)

American fashion model cover girl (Seventeen; Vogue), hostess and actress of television (Hope Williams Brady on Days of Our  Lives; Pilar Ortega Cumson on Falcon Crest; Melrose Place; Secret Lives) and movies (Joshua Tree), born September 5, 1963. (Kristian Alfonso 2006 Photo: Jennifer Tse)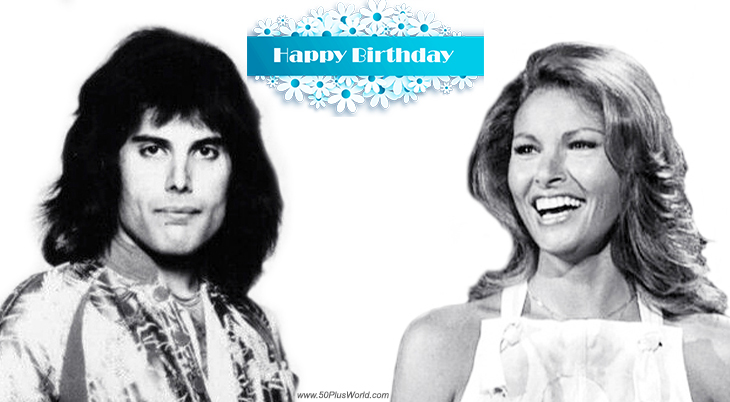 (Freddie Mercury 1975: EMI | Raquel Welch 1975 NBC Television)
Happy Birthday to everyone celebrating their birthday on September 5th!
Remember These September 5th Famous Birthdays
Raquel Welch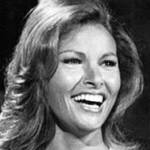 (nee Jo Raquel Tejada; ex of Patrick Curtis, Andre Weinfeld)
American Playboy model, actress of TV & films (One Million Years B.C.; Fantastic Voyage; Bandolero!; 100 Rifles; Hannie Caulder; The Three Musketeers; Fuzz; Kansas City Bomber; The Biggest Bundle of Them All; Fathom), author, and businesswoman (born Sept. 5, 1940 – died Feb. 15, 2023; age 82). Mother of Tahnee Welch. (Raquel Welch 1975 Saturday Night Live: NBC TV)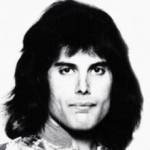 Freddie Mercury (nee Farrokh Bulsara)
Songwriters & Rock and Roll Halls of Fame Zanzibari-British 4-octave lead singer of Queen (Bohemian Rhapsody; We Are the Champions; Crazy Little Thing Called Love; Killer Queen; Another One Bites the Dust; Radio Ga Ga; I Want to Break Free; Somebody to Love) (born Sept. 5, 1946 – died Nov. 24, 1991; age 45). Freddie Mercury died of AIDS. (Freddie Mercury 1975: EMI)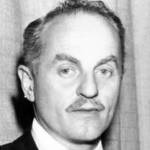 Darryl F. Zanuck
Academy Award-winning American movie studio executive (Warner Bros.; Twentieth Century-Fox) & producer (The Grapes of Wrath; How Green Was My Valley; Gentleman's Agreement; All About Eve; The Longest Day; The Snows of Kilimanjaro) (born Sept. 5, 1902 – died Dec. 22, 1979; age 77). Darryl F. Zanuck died of pneumonia. (Darryl F. Zanuck 1950 Photo)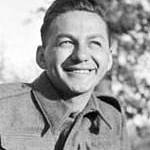 Frank Shuster
Canadian comedian with partner Johnny Wayne in the Canadian Army during WWII, on stage, radio, & TV (The Wayne and Shuster Hour; The Wayne & Shuster Show; The Ed Sullivan Show; THe Wayne & Shuster Superspecial) (born Sept. 5, 1916 – died Jan. 13, 2002; age 85). Frank Shuster died of pneumonia. (Frank Shuster c. 1939-1945 Photo: Ken Bell / DoD Canada)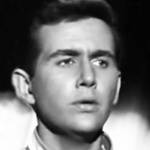 John Stewart

American folk musician (banjo & guitar), songwriter (Daydream Believer; Strange Rivers), singer solo (Gold) and with The Kingston Trio from 1961-1967 (Where Have All the Flowers Gone?; Greenback Dollar) (born Sept. 5, 1939 – died Jan. 19, 2008; age 68). John Stewart had Alzheimer's Disease and died of a brain aneurism. (John Stewart 1961 The Gertrude Berg Show)
African-American best-selling historical and romance novelist (The Foxes of Harrow; The Saracen Blade; Fair Oaks; Goat Song; Judas, My Brother; The Dahomean; Floodtide; The Vixens; The Golden Hawk) (born Sept. 5, 1916 – died July 17, 1991; age 89). Frank Yerby died of congestive heart failure. (Frank Yerby 1947 Photo: New York World-Telegram and the Sun Newspaper / LoC)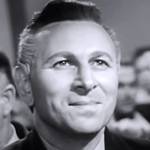 Morris Carnovsky
Blacklisted American movie actor (Dead Reckoning; Address Unknown; Joe Palooka in the Knockout; Cyrano de Bergerac; Cornered; Rhapsody in Blue; Our Vines Have Tender Grapes; The Gambler; Gun Crazy; A View From the Bridge; Siren of Atlantis; The Second Woman; Saigon; Edge of Darkness) (born Sept. 5, 1897 – died Sept. 1, 1992; age 94). (Morris Carnovsky 1947 Dishonored Lady)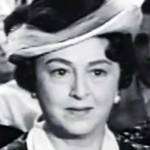 Florence Eldridge
American actress of stage and movies (Christopher Columbus; The Greene Murder Case; An Act of Murder; Mary of Scotland; Les Misérables; The Story of Temple Drake; The Great Jasper; Another Part of the Forest; A Modern Hero; The Matrimonial Bed) (born Sept. 5, 1901 – died Aug. 1, 1988; age 86). Florence Eldridge died of a heart attack. (Florence Eldridge 1960 Inherit the Wind)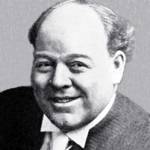 Andrew Arbuckle
American silent film actor (Little Mary Sunshine; Peggy Leads the Way; Jazz Mad; The Heart Breakers; The Family Skeleton; The Red Circle; The Matrimonial Martyr; Big Tremaine; The Hoodlum; Happiness; His Own Home Town; A Romance of Happy Valley), cousin of Roscoe "Fatty" Arbuckle (born Sept. 5, 1887 – died Sept. 21, 1938; age 51). (Andrew Arbuckle 1922 Photo: Camera)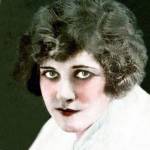 Arline Pretty
American silent film actress (The Primrose Path; In Again, Out Again; Love in the Dark; Stormswept; The Treasure Train; When the Devil Drives; The Valley of Doubt; Tipped Off; The Hidden Hand; Bucking the Barrier; Life; The Dawn of Freedom; The Man Who Found Himself; Barriers Burned Away) (born Sept. 5, 1885 – died Apr. 5, 1978; age 92). (Arline Pretty 1917: Vitagraph / Motography)
*Images are public domain or Creative Commons licensed & sourced via Wikimedia Commons, Vimeo, or Flickr, unless otherwise noted*