September 30th Birthdays
If you were born on September 30, you share a celebrity birthday with these famous people:
Angie Dickinson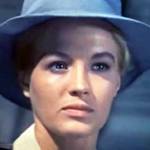 is 90 (nee Angeline Brown)

American actress of TV (Sgt. Pepper Anderson on Police Woman; Dr. Kildare) and films (Rio Bravo; Ocean's 11; The Killers; Captain Newman, M.D.; Dressed to Kill; The Chase; The Art of Love; Big Bad Mama; Rome Adventure), born September 30, 1931. (Angie Dickinson 1961 The Sins of Rachel Cade Trailer)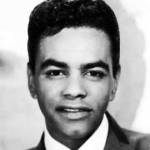 Johnny Mathis is 86
Grammy Hall of Fame American singer & songwriter (Chances Are; The Twelfth of Never; It's Not For Me to Say; A Certain Smile; Too Much, Too Little, Too Late; Winter Wonderland; Misty; What Will My Mary Say; Family Ties Theme Song), born September 30, 1935. (Johnny Mathis 1960 Photo: MCA)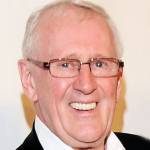 Len Cariou 82 (nee Leonard Joseph Cariou)
Canadian actor of TV (Henry Reagan on Blue Bloods; Brotherhood; Murder, She Wrote) and movies (The Four Seasons; Lady in White; A Little Night Music; Never Talk to Strangers; Getting In; Secret Window; Boynton Beach Club), born September 30, 1939. (Len Cariou 2010 Photo permission © Rob Rich)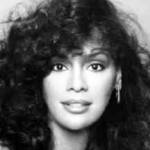 Marilyn McCoo is 78
American actress & host of TV (Solid Gold; The Marilyn McCoo & Billy Davis Jr. Show; Days of Our Lives) and singer with The 5th Dimension (You Don't Have to Be a Star; Saving All My Love For You; Last Night I Didn't Get to Sleep at All; One Less Bell to Answer) born September 30, 1943. (Marilyn McCoo Photo)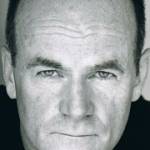 John Finn is 69
American actor of TV (John Stillman on Cold Case; EZ Streets; Brooklyn South; The Walking Dead; Dawson's Creek; NYPD Blue) & films (Cover-Up; Glory; Blown Away; Turbulence; The Hunted; The Gift; Catch Me if You Can; Analyze That), born September 30, 1952. (Photo: © John Finn / The Lisa Richards Agency)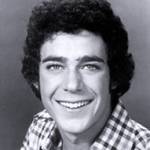 Barry Williams is 67 (nee Barry William Blenkhorn)
American actor of stage, TV (Greg Brady on The Brady Bunch & The Brady Bunch Variety Hour; Hannibal on General Hospital; The F.B.I.; It Takes a Thief; Adam-12; Mission: Impossible; Marcus Welby, M.D), and movies (The Brady Bunch Movie), born September 30, 1954. (Barry Williams 1973 Photo: ABC TV)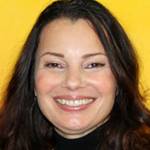 Fran Drescher is 64 (nee Francine Joy Drescher)
American producer, screenwriter & actress of TV (Fran Fine on The Nanny; Happily Divorced; Living With Fran) and movies (The Beautician and the Beast; American Hot Wax; The Rosebud Beach Hotel; Cadillac Man; Jack; This is Spinal Tap), born September 30, 1957. (Fran Drescher 2008 Photo: Bonnie H)
William Christian is 64
American actor of TV (Hand of God; Derek Frye on All My Children; Dr. Marshall Redd on Another World; Days of Our Lives; Law & Order; Without a Trace; Tattinger's; Spin City; The Cosby Show) and movies (The January Man; Nine Lives; Love & Orgasms), born September 30, 1957.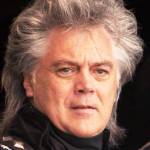 Marty Stuart is 63
Grammy Award-winning American rockabilly and country music singer-songwriter (Arlene; Tempted; Hillbilly Rock; Little Things; Burn Me Down; This One's Gonna Hurt You [For a Long, Long Time]), and The Marty Stuart Show host, born September 30, 1958. (Marty Stuart 2012 Photo: Forrest L. Smith, III)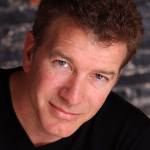 Christopher Cass is 63
American director & actor of TV (Jack Forbes on Loving; Scott Eldridge on As the World Turns; Passions; Eden; Guiding Light) & movies (Streets of Rage; Someone to Watch Over Me; Game Over), and acting teacher, born September 30, 1958. (Christopher Cass 2003 Photo: Ron Rinaldi / © Christopher Cass)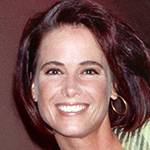 Debrah Farentino is 62 (nee Deborah Mullowney)
American  journalist, TV producer (Trouble Creek), and actress of TV (Sloane Denning Clegg Mamoud on Capitol; Hooperman; Equal Justice; NYPD Blue; Earth 2; EZ Streets; Eureka; Total Security; The District) & movies (Cellar Dweller), born September 30, 1959. (Debrah Farentino 1990 Photo: Alan Light)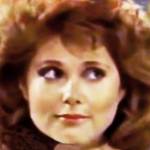 Susan Keith is 61
American daytime television soap opera actress (Shana Sloane Vochek Burnell on Loving; Cecile dePoulignac Frame on Another World; The Hollywood Squares; One Life to Live), and wife of former Loving co-star James Kiberd, born September 30, 1960. (Susan Keith 1985 Loving Promo: ABC Television)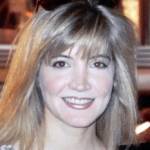 Crystal Bernard is 60
American actress of TV (Helen Chapel Hackett on Wings; Amy Tompkins on It's a Living; K.C. Cunningham on Happy Days; To Love, Honor & Betray) & films (Young Doctors in Love; Gideon; Jackpot; Welcome to Paradise; Slumber Party Massacre II), born September 30, 1961. (Crystal Bernard 1994: Alan Light)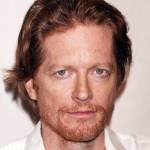 Eric Stoltz is 60
American director, producer & actor of stage, TV (Chicago Hope; Mad About You; Once and Again; St. Elsewhere; Madam Secretary) and movies (Mask; Pulp Fiction; Some Kind of Wonderful; Memphis Belle; Little Women; Rob Roy; Singles), born September 30, 1961. (Eric Stoltz 2012 Photo: Maggslafay)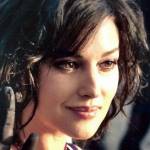 Monica Bellucci is 57
Italian Elite model (Maxim; Dior; Elle; Dolce & Gabbana), and actress of movies (Spectre; Bram Stoker's Dracula; The Matrix Reloaded; The Passion of the Christ; The Brothers Grimm; Tears of the Sun Brotherhood of the Wolf), born September 30, 1964. (Monica Bellucci 2003 Photo: Georges Biard)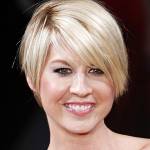 Jenna Elfman is 50 (nee Jennifer Mary Butala)
American actress of TV (Dharma & Greg; Fear the Walking Dead; Accidentally on Purpose; Damages) and films (Venus; Keeping the Faith; Town & Country; Edtv; Krippendorf's Tribe; Grosse Pointe Blank; Love Hurts), born September 30, 1971. (Jenna Elfman 2012 Photo: Dan&Corina Lecca / The Hearth Truth)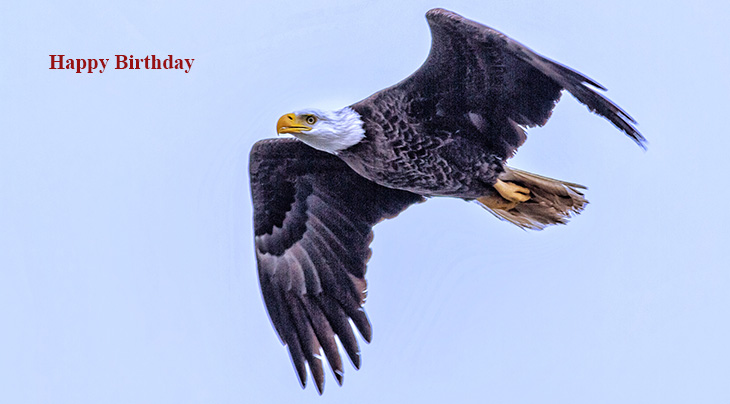 (Bald Eagle, Fort Myers Beach, Florida Photo: Dulcey Lima via Unsplash)  
Happy Birthday to everyone celebrating their birthday on September 30th!
Remember These September 30th Famous Birthdays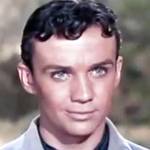 Ben Cooper
American actor of radio (Portia Faces Life), films (Arizona Raiders; Johnny Guitar; Thunderbirds; Duel at Apache Wells; The Rose Tattoo; Rebel in Town; Flight Nurse; A Perilous Journey) & TV (The Fall Guy; The Misadventures of Sheriff Lobo; Perry Mason; Combat!; Gunsmoke; Zane Grey Theater; Dallas) (born Sept. 30, 1933 – died Feb. 24, 2020; age 86). (Ben Cooper 1960 Bonanza)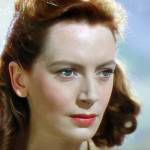 Deborah Kerr (nee Deborah Jane Kerr-Trimmer)
Academy Award-winning Scottish movie actress (The King and I; From Here to Eternity; An Affair to Remember, The End of the Affair; Quo Vadis; Julius Caesar; Tea and Sympathy; The Sundowners; The Chalk Garden; Separate Tables) (born Sept. 30, 1921 – died Oct. 16, 2007; age 86). Deborah Kerr had Parkinson's Disease before she died. (Deborah Kerr 1947 Black Narcissus)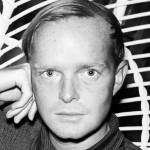 Truman Capote (nee Truman Streckfus Persons)
O. Henry Award-winning American playwright, short story writer, (Breakfast at Tiffany's; Shut a Final Door; Miriam; The Grass Harp), true-crime novelist (In Cold Blood; Other Voices, Other Rooms) (born Sept. 30, 1924 – died Aug. 25, 1984; age 59). Truman Capote died of liver disease complications. (Truman Capote 1959 Photo: Roger Higgins / New York World-Telegram and the Sun)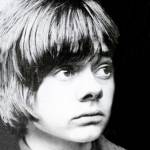 Jack Wild
British 1970s teen idol, singer and actor of stage, movies (The Artful Dodger in Oliver!; Robin Hood: Prince of Thieves; Pufnstuf; Melody; Flight of the Doves; The Pied Piper) and TV (H. R. Pufnstuf; The Newcomers; Everyday Maths; The Newcomers) (born Sept. 30, 1952 – died Mar. 1, 2006; age 53). Jack Wild was a smoker and died of oral cancer. (Jack Wild 1970 Photo: Capitol Records)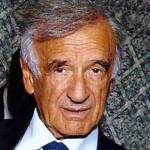 Elie Wiesel (nee Eliezer Wiesel)
Romanian-American Holocaust survivor, human rights activist (Elie Wiesel Foundation for Humanity), 1986 Nobel Peace Prize winner, journalist and author (Night; The Fifth Son; The Testament; Dawn; A Beggar in Jerusalem; Open Heart; The Jews of Silence; Souls on Fire; All Rivers Run to the Sea) (born Sept. 30, 1928 – died July 2, 2016; age 87). (Elie Wiesel 2009 Photo: Sbakurian)
Austin Willis
Canadian TV host (Cross Canada Hit Parade; This is the Law), actor of TV (Admiral Fox on Seaway; Dr. Fleming on Space Command; Encounter; On Camera; Mannix; The F.B.I.) & films (Bush Pilot; Goldfinger; Sins of the Fathers; The Mouse That Roared; Wolf Dog; Crack in the Mirror; Too Young to Love) (born Sept. 30, 1917 – died Apr. 4, 2004; age 86). (Austin Willis 1965 Seaway)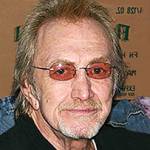 Dewey Martin (nee Walter Milton Dwayne Midkiff)
Canadian drummer & singer for Rock & Roll Hall of Fame band Buffalo Springfield (For What It's Worth), and Nashville session drummer for Patsy Cline, Carl Perkins, Roy Orbison, The Everly Brothers, and others (born Sept. 30, 1940 – died Jan. 31, 2009; age 68). Dewey Martin is believed to have died from natural causes. (Dewey Martin 2004 Photo: Alrie L. Sego Jr.)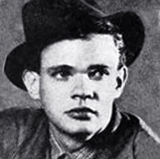 Lamont Johnson (nee Ernest Lamont Johnson Jr.)
American actor of radio (Wendy Warren and the News; Amanda of Honeymoon Hill), movies, TV (Matinee Theatre), & film director (Somebody Killed Her Husband; Lipstick; The Groundstar Conspiracy) & TV (Peter Gunn; The Twilight Zone; Have Gun – Will Travel; Dr. Kildare) (born Sept. 30, 1922 – died Oct. 24, 2010; age 88). (Lamont Johnson 1949 Photo: Radio Mirror)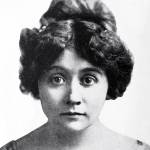 Bessie Barriscale (nee Elizabeth Barry Scale)
American silent film producer (Bessie Barriscale Productions; B.B. Features) & actress (Secrets; Show Folks; Kitty Kelly, M.D.; Tangled Threads; The Hater of Men; The Luck of Geraldine Laird; The Breaking Point; Plain Jane; The Sorrows of Love; The Mating) married to Howard Hickman (born Sept. 30, 1884 – died June 30, 1965; age 80). (Bessie Barriscale 1917: Hartsook / Triangle)
*Images are public domain or Creative Commons licensed & sourced via Wikimedia Commons, Vimeo, YouTube, or Flickr, unless otherwise noted*