December 24th Birthdays
If you were born on December 24th, you share a celebrity birthday with these famous people: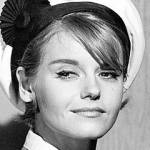 Sharon Farrell is 82 (nee Sharon Forsmoe; ex of Andrew Prine)
American actress of television (The Young and the Restless; Hawaii Five-O; Saints and Sinners; Rituals), movies (The Reivers; Can't Buy Me Love; It's Alive; Marlowe; Kiss Her Goodbye; The Stunt Man), and former ballerina, born December 24, 1940. (Sharon Farrell 1965 Dr. Kildare Photo: NBC Television)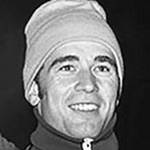 Erhard Keller is 78
West German 1968 world record sprint speed skater (500m in -39.5 seconds), 2-time Olympic Games 500m speed skating gold medalist (1968 Grenoble; 1972 Sapporo), & 1971 World Champion, born December 24, 1944. (Erhard Keller 1971 Photo: Bert Verhoeff / Dutch National Archives)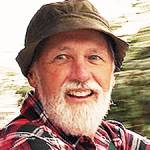 Red Green is 77 (Steven Smith Jr.)
Canadian comedian, comedy screenwriter, columnist, author, producer, actor and host of television (The Red Green Show; Smith & Smith; Me & Max; The Comedy Mill; Steve Smith Playhouse) and movies (Duct Tape Forever), born December 24, 1945. (Steve Smith 2012 Photo: RadioKAOS)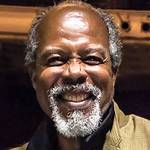 Clarence Gilyard is 67 (nee Clarence Alfred Gilyard Jr.)
American actor of TV (James Trivette on Walker, Texas Ranger; Conrad McMasters on Matlock; CHiPs; The Duck Factory; artScene) and film (Die Hard; Top Gun; The Karate Kid Part II; From Above; Little Monsters; A Matter of Faith), born December 24, 1955. (Clarence Gilyard 2018 Photo: Ren1man)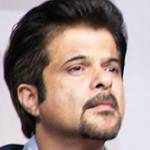 Anil Kapoor is 66
Indian singer, producer & actor of TV (President Omar Hassan on 24; 24: India) and movies (Slumdog Millionaire; Chocolate: Deep Dark Secrets; Mission: Impossible – Ghost Protocol; Mubarakan; Calcutta Mail), born December 24, 1956. (Anil Kapoor 2009 Photo: Kristin Dos Santos)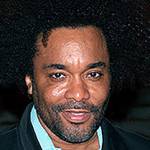 Lee Daniels is 63 (nee Lee Louis Daniels)
American actor, screenwriter, director & producer of TV (Empire; Star) and movies (The Paperboy; Star; Empire; Lee Daniels' The Butler; Precious; Monster's Ball; Shadowboxer; Tennessee; The Woodsman; Shadowboxer; Concrete  Cowboy), born December 24, 1959. (Lee Daniels 2009: David Shankbone)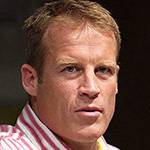 Mark Valley is 58 (ex of Anna Torv)
American actor of TV (Boston Legal; Human Target; Harry's Law; Body of Proof; Fringe; Keen Eddie; ER; Pasadena; The 4400; Days of Our Lives; Another World; CSI: Crime Scene Investigation) & movies (Jericho; The Siege; Zero Dark Thirty), born December 24, 1964. (Mark Valley 2010 Photo: Cameron Yee)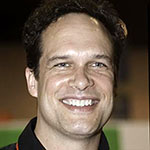 Diedrich Bader is 56
American voice over & character actor of TV (Oswald on The Drew Carey Show; Greg on American Housewife; Veep; Center of the Universe; Outsourced) & in movies (The Beverly Hillbillies; Office Space; Napoleon Dynamite; EuroTrip), born December 24, 1966. (Diedrich Bader 2010: Thelemoncookie)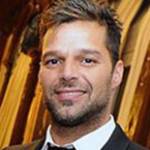 Ricky Martin is 51 (nee Enrique Martin Morales)
Puerto-Rican songwriter, singer with Menudo & solo (Livin' la Vida Loca; She's All I Ever Had; She Bangs), and actor of TV (Miguel Morez on General Hospital; American Crime Story; Alcanzar una estrella II), born December 24, 1971. (Ricky Martin 2011 Photo: Casa Rosada / Argentina Presidency of the Nation)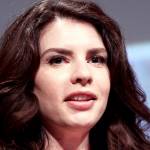 Stephenie Meyer is 49 (nee Stephenie Morgan)
American best-selling fantasy novelist, film producer (Austenland) & writer of the vampire romance series (Twilight; Midnight Sun; New Moon; Eclipse; The Short Second Life of Bree Tanner; Breaking Dawn) & other novels (The Host; The Chemist), born December 24, 1973. (Stephenie Meyer 2012: Gage Skidmore)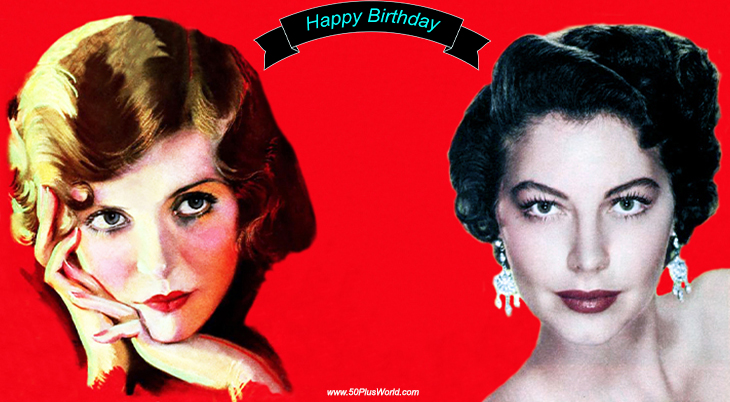 (Ruth Chatterton 1930: Earl Christy | Ava Gardner 1951)
Happy Birthday to everyone celebrating their birthday on December 24th!
Remember These December 24th Birthdays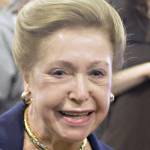 Mary Higgins Clark is 92 (nee Mary Theresa Eleanor Higgins)

American best-selling suspense novelist (A Stranger is Watching; Pretend You Don't See Her; Where are the Children?; The Cradle Will Fall; A Cry in the Night; While My Pretty One Sleeps; Remember Me; Just Take My Heart) (born Dec. 24, 1927 – died Jan. 31, 2020; age 92). Cause of death for Mary Higgins Clark is unknown. (Mary Higgins Clark 2009 Photo: Mark Coggins)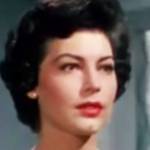 Ava Gardner (married Mickey Rooney, Artie Shaw & Frank Sinatra)
American singer & actress of movies (Showboat; Bhowani Junction; 55 Days at Peking; Mogambo; The Barefoot Contessa; The Sun Also Rises; The Cassandra Crossing; Whistle Stop; The Killers; The Night of the Iguana; The Hucksters) & TV (Knots Landing) (born Dec. 24, 1922 – Jan. 25, 1990; age 67). Ava Gardner died of pneumonia after a fall. (Ava Gardner 1952 The Snows of Kilimanjaro)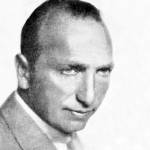 Michael Curtiz (nee Manó Kaminer; married Bess Meredyth)
Oscar-winning Hungarian-American film director (Casablanca; Captain Blood; Angels With Dirty Faces; The Sea Wolf; Mildred Pierce; White Christmas; Yankee Doodle Dandy; Life With Father; We're No Angels; Black Fury; Four Daughters; The Adventures of Robin Hood; King Creole) (born Dec. 24, 1886 – died Apr. 11, 1962; age 75). Ex of Lucy Doraine. (Michael Curtiz 1929: Motion Picture News)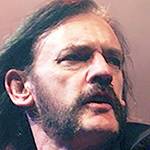 Lemmy (nee Ian Fraser Kilmister)

English bass guitarist, singer-songwriter (Mama, I'm Coming Home) and co-founder of heavy metal band Motörhead (Ace of Spaces; Bomber; Overkill) (born Dec. 24, 1945 – Dec. 28, 2015; age 70). Lemmy died of heart failure, cardiac arrhythmia, & prostate cancer. (Lemmy 2005 Photo: Mark Marek Photography)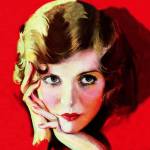 Ruth Chatterton (ex of George Brent, Ralph Forbes)
American actress of stage, radio, TV, & classic movies (Dodsworth; Madame X; Sarah and Son; The Rich Are Always With Us; Sins of the Fathers; The Dummy; Unfaithful; Female; Frisco Jenny; Lilly Turner; Journal of a Crime; Anybody's Woman; Charming Sinners), pilot, and author (Homeward Borne) (born Dec. 24, 1892 – died Nov. 24, 1961; age 68). Ruth Chatterton 1930: Earl Christy)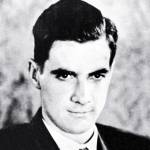 Howard Hughes (nee Howard Robard Hughes Jr.; ex of Jean Peters)
Motorsports & National Aviation Halls of Fame American entrepreneur, engineer, pilot & business owner (Spruce Goose; Hughes Aircraft Company; Trans World Airlines), world air speed record-setting pilot, philanthropist, and film producer (Hell's Angels; Scarface; The Outlaw; Cock of the Air; Vendetta) (born Dec. 24, 1905 – died Apr. 5, 1976; age 70). (Howard Hughes 1930)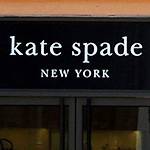 Kate Spade is 55 (nee Katherine Noel Brosnahan; AKA Kate Valentine)
American fashion editor (Mademoiselle), businesswoman, fashion designer (Kate Spade handbags, accessories, footwear, fragrance, houseware), and co-founder Kate Spade New York and Frances Valentine fashion brands (born Dec. 24, 1962 – died June 5, 2018; age 55). Kate Spade died by hanging herself. (Kate Spade Signage Photo: Ralph Daily)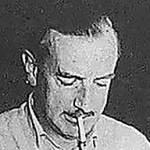 James Hadley Chase (nee René Lodge Brabazon Raymond)

Best-selling English thriller writer (No Orchids for Miss Blandish; Eve; I'll Get You For This; Lay Her Among the Lillies; Safer Dead; You've Got it Coming; There's Always a Price Tag; The Guilty Are Afraid; Try This One For Size) (born Dec. 24, 1906 – Feb. 6, 1985; age 78). Cause of death for James Hadley Chase is unknown. (James Hadley Chase 1965 Bookjacket Photo: Robert Hale Limited)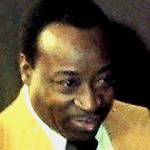 Dave Bartholomew (nee Davis Bartholomew)
Songwriters Hall of Fame and Rock & Roll Hall of Fame American musician, composer (I Hear You Knocking; Ain't That A Shame; I'm Walkin; The Fat Man; My Ding-a-Ling; Blue Monday; Shrimp & Gumbo; Country Boy), producer, and jazz bandleader (born Dec. 24, 1918 – died June 23, 2019; age 100). Dave Bartholomew died of heart failure. (Dave Bartholomew 1977: Klaus Hiltscher)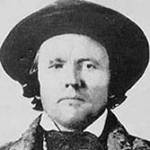 Kit Carson (nee Christopher Houston Carson)
American frontiersman, fur trapper & wilderness guide (John C. Fremont –  Oregon Trail), U.S. Army Brigadier General (American Civil War; Mexican-American War; Jicarilla War; Navajo Wars; Plains Indian Wars); Indian fighter & agent (Jicarilla Apaches; Ute Indians) (born Dec. 24, 1809 – died May 23, 1868; age 58). (Kit Carson c. 1830s-1850s)
*Images are public domain or Creative Commons licensed & sourced via Wikimedia Commons or Flickr, unless otherwise noted*