December 24th Birthdays
If you were born on December 24th, you share a birthday with these famous people: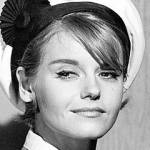 Sharon Farrell is 79 (nee Sharon Forsmoe)
American actress of TV (The Young and the Restless; Hawaii Five-O; Saints and Sinners; Rituals), movies (The Reivers; Can't Buy Me Love; It's Alive; Marlowe; Kiss Her Goodbye; The Stunt Man), former ballerina, and septuagenarian born December 24, 1940. (Sharon Farrell 1965 Dr. Kildare Photo: NBC Television)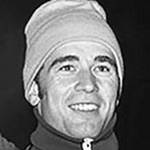 Erhard Keller is 75
Septuagenarian West German 1968 world record sprint speed skater (500m in -39.5 seconds), 2-time Olympic Games 500m speed skating gold medalist (1968 Grenoble; 1972 Sapporo), & 1971 World Champion, born December 24, 1944. (Erhard Keller 1971 Photo: Bert Verhoeff / Dutch National Archives)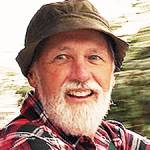 Red Green is 74 (Steven Smith Jr.)
Septuagenarian Canadian comedian, comedy screenwriter, columnist, author, producer, actor & host of TV (The Red Green Show; Smith & Smith; Me & Max; The Comedy Mill; Steve Smith Playhouse) and movies (Duct Tape Forever), born December 24, 1945. (Steve Smith 2012 Photo: RadioKAOS)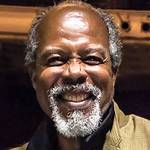 Clarence Gilyard is 64 (nee Clarence Alfred Gilyard Jr.)
American actor of TV (James Trivette on Walker, Texas Ranger; Conrad McMasters on Matlock; CHiPs; The Duck Factory; artScene) and film (Die Hard; Top Gun; The Karate Kid Part II; From Above; Little Monsters; A Matter of Faith), born December 24, 1955. (Clarence Gilyard 2018 Photo: Ren1man)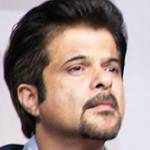 Anil Kapoor is 63
Indian 60+ singer, producer & actor of TV (President Omar Hassan on 24; 24: India) and movies (Slumdog Millionaire; Chocolate: Deep Dark Secrets; Mission: Impossible – Ghost Protocol; Mubarakan; Calcutta Mail), born December 24, 1956. (Anil Kapoor 2009 Photo: Kristin Dos Santos)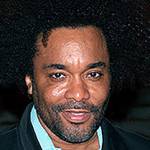 Lee Daniels is 60 (nee Lee Louis Daniels)
Fifty-five plus American actor, screenwriter, director & producer of TV (Empire; Star) and movies (The Paperboy; Star; Empire; Lee Daniels' The Butler; Precious; Monster's Ball; Shadowboxer; Tennessee; The Woodsman), born December 24, 1959. (Lee Daniels 2009 Photo: David Shankbone)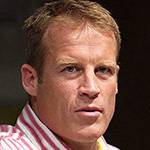 Mark Valley is 55
American 50-plus actor of TV (Boston Legal; Human Target; Harry's Law; Body of Proof; Fringe; Keen Eddie; ER; Pasadena; The 4400; Days of Our Lives; Another World; CSI: Crime Scene Investigation) & movies (Jericho; The Siege; Zero Dark Thirty), born December 24, 1964. (Mark Valley 2010 Photo: Cameron Yee)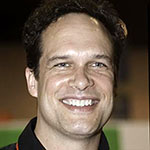 Diedrich Bader is 53
50+ American voice over & comedic character actor of TV (The Drew Carey Show; American Housewife; Veep; Center of the Universe; Outsourced) & in movies (The Beverly Hillbillies; Office Space; Napoleon Dynamite; EuroTrip), born December 24, 1966. (Diedrich Bader 2010 Photo: Thelemoncookie)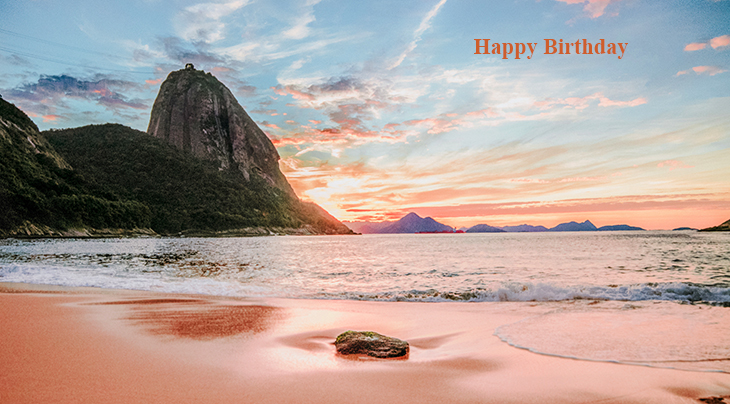 (Urca Beach Sunset, Rio de Janeiro, Brazil Photo: Shot By Cerqueira via Unsplash)
Happy Birthday to everyone celebrating their birthday on December 24th!
And remembering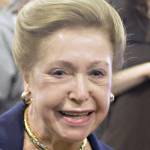 Mary Higgins Clark is 92 (nee Mary Theresa Eleanor Higgins)

American best-selling suspense novelist (A Stranger is Watching; Pretend You Don't See Her; Where are the Children?; The Cradle Will Fall; A Cry in the Night; While My Pretty One Sleeps; Remember Me; Just Take My Heart) (born Dec. 24, 1927 – died Jan. 31, 2020; age 92). Cause of death for Mary Higgins Clark is unknown. (Mary Higgins Clark 2009 Photo: Mark Coggins)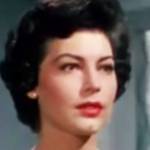 Ava Gardner
American singer & actress of movies (Showboat; Bhowani Junction; 55 Days at Peking; Mogambo; The Barefoot Contessa; The Sun Also Rises; The Cassandra Crossing; Whistle Stop; The Killers; The Night of the Iguana) & TV (Knots Landing) (born Dec. 24, 1922 – Jan. 25, 1990; age 67). Ava Gardner died of pneumonia after a bad fall. (Ava Gardner 1952 The Snows of Kilimanjaro)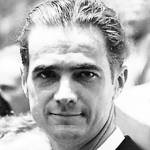 Howard Hughes (nee Howard Robard Hughes Jr.)
American billionaire entrepreneur, pilot (1930's world air speed records), airline owner (TWA), airplane manufacturer (The Spruce Goose), movie producer (The Outlaw), & philanthropist (Howard Hughes Medical Institute) (born Dec. 24, 1905 – Apr. 5, 1976; age 70). Howard Hughes died of kidney failure. (Howard Hughes 1938 Photo: Acme Newspictures)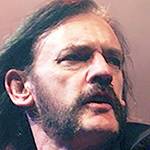 Lemmy (nee Ian Fraser Kilmister)

English bass guitarist, singer-songwriter (Mama, I'm Coming Home) and co-founder of heavy metal band Motörhead (Ace of Spaces; Bomber; Overkill) (born Dec. 24, 1945 – Dec. 28, 2015; age 70). Lemmy died of heart failure, cardiac arrhythmia, & prostate cancer. (Lemmy 2005 Photo: Mark Marek Photography)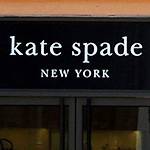 Kate Spade is 55 (nee Katherine Noel Brosnahan; AKA Kate Valentine)
American fashion editor (Mademoiselle), businesswoman, fashion designer (Kate Spade handbags, accessories, footwear, fragrance, houseware), and co-founder Kate Spade New York and Frances Valentine fashion brands (born Dec. 24, 1962 – died June 5, 2018; age 55). Kate Spade died by hanging herself. (Kate Spade Signage Photo: Ralph Daily)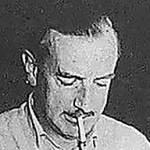 James Hadley Chase (nee René Lodge Brabazon Raymond)

Best-selling English thriller writer (No Orchids for Miss Blandish; Eve; I'll Get You For This; Lay Her Among the Lillies; Safer Dead; You've Got it Coming; There's Always a Price Tag; The Guilty Are Afraid; Try This One For Size) (born Dec. 24, 1906 – Feb. 6, 1985; age 78). Cause of death for James Hadley Chase is unknown. (James Hadley Chase 1965 Bookjacket Photo: Robert Hale Limited)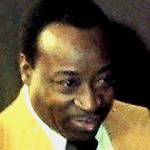 Dave Bartholomew (nee Davis Bartholomew)
Songwriters Hall of Fame and Rock & Roll Hall of Fame centenarian American musician, composer (I Hear You Knocking; Ain't That A Shame; I'm Walkin; The Fat Man; My Ding-a-Ling; Blue Monday), producer, and jazz bandleader (born Dec. 24, 1918 – died June 23, 2019; age 100). Dave Bartholomew died of heart failure. (Dave Bartholomew 1977 Photo: Klaus Hiltscher)
*Images are public domain or Creative Commons licensed & sourced via Wikimedia Commons or Flickr, unless otherwise noted*