July 19th Birthdays
If you were born on July 19th you share a birthday with these famous people: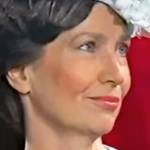 Helen Gallagher is 95
Daytime Emmy & Tony Award-winning American dancer, singer & actress of stage (Pal Joey; No, No, Nanette), television (Maeve Ryan on Ryan's Hope; Dr. Maud Boylan on One Life to Live; Another World), & movies (Strangers When We Meet), born July 19, 1926. (Helen Gallagher 1985 Ryan's Hope Promo: ABC)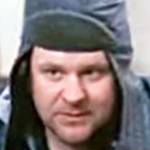 George Dzundza is 76

German-American actor of movies (The Deer Hunter; Dangerous Minds; No Way Out; The Butcher's Wife; Basic Instinct; Crimson Tide; No Mercy) and television (Law & Order; Jesse; Hack; Grady; Open All Night; Grey's Anatomy), born July 19, 1945. (George Dzundza 1981 Honky Tonk Freeway Trailer)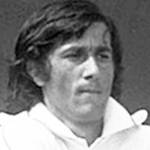 Ilie Năstase is 75 ("Nasty")
International Tennis Hall of Fame Romanian pro tennis player, 1973 #1 world ranked with 100+ ATP professional titles and 7 1970s Grand Slam wins (2 singles, 3 doubles & 2 mixed doubles), born July 19, 1946. (Ilie Năstase 1973 Photo: Bert Verhoeff  | Dutch National Archives)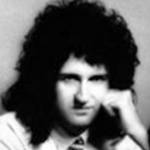 Brian May is 74
English astrophysicist, Rock & Roll Hall of Fame Queen singer-songwriter & guitarist (We Will Rock You; Bohemian Rhapsody; Tie Your Mother Down; We Are the Champions; Another One Bites the Dust; Crazy Little Thing Called Love), born July 19, 1947. (Brian May 1982 Photo: Simon Fowler / Elektra)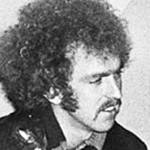 Bernie Leadon is 74
American guitarist, singer, songwriter (Witchy Woman), and founding member of Rock & Roll Hall of Fame band the Eagles (Best of My Love; One of These Nights; Lyin' Eyes; Take it Easy; Peaceful Easy Feeling; Desperado), born July 19, 1947. (Bernie Leadon 1970 Photo: Rob C. Croes)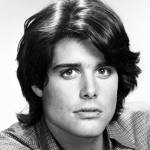 Peter Barton is 65

American actor of TV (Dr. Scott Grainger on The Young and the Restless & The Bold and the Beautiful; Eddie Connors on Sunset Beach; Burke's Law; The Powers of Matthew Star; Shirley) and movies (Hell Night; Friday the 13th: The Final Chapter), born July 19, 1956. (Peter Barton 1979 Shirley Photo: NBC)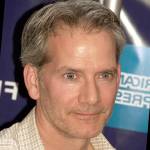 Campbell Scott is 60
American director, producer & actor of TV (Boris on Royal Pains; Damages; House of Cards) and movies (Longtime Companion; Dying Young; Big Night; Singles; The Sheltering Sky; Dead Again; Loverboy; The Amazing Spider-Man films), born July 19, 1961. (Campbell Scott 2009 Photo: David Shankbone)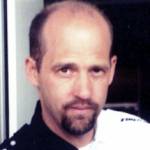 Anthony Edwards is 59
Emmy Award-winning American producer & actor of TV (Dr. Mark Greene on ER; It Takes Two; Northern Exposure; Temple Grandin; My Louisiana Sky) and movies (Top Gun; The Sure Thing; Revenge of the Nerds; Mr. North; The Client), born July 19, 1962. (Anthony Edwards 2002 Photo: Manningmbd)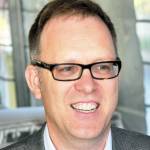 Garth Nix is 58

Australian writer of children's fiction (Very Clever Baby books; The Ragwitch), adult & youth sci-fi and fantasy novels (Old Kingdom; Sabriel; Above the Veil; Mister Monday; Shade's Children; A Confusion of Princes), born July 19, 1963. (Garth Nix 2012 Photo: © Larry D. Moore CC BY-SA 3.0)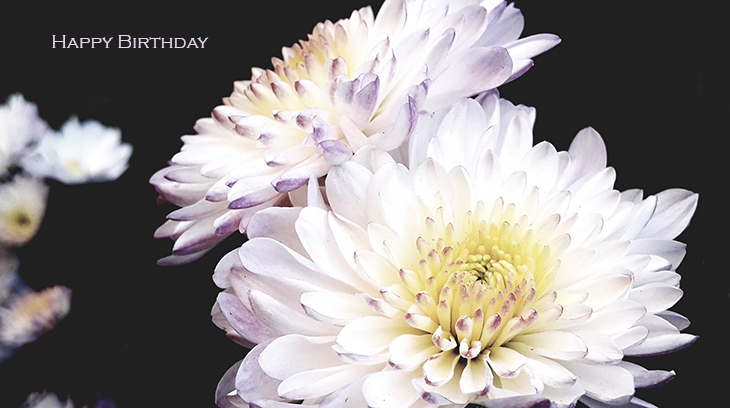 (White Dahlia Flowers Photo: Gomezgai Jere via Unsplash)
Happy Birthday to everyone celebrating their birthday on July 19th!
And remembering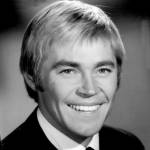 Dennis Cole
American model, actor of TV (Det. Jim Briggs on The Felony Squad; Lance Prentiss on The Young and the Restless; Paradise Bay; Bracken's World; Bearcats; Fantasy Island; Trapper John, M.D.; The Love Boat; Charlie's Angels) & movies (Pretty Smart) (born July 19, 1940 – died Nov. 15, 2009; age 69). Dennis Cole died of renal failure. (Dennis Cole 1969 Bracken's World Photo: NBC)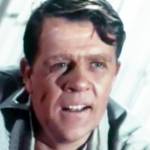 Pat Hingle (nee Martin Patterson Hingle)

American actor of TV (Gunsmoke) & movies (The Strange One; Splendor in the Grass; The Ugly American; Hang 'Em High; Jigsaw; The Gauntlet; Norma Rae; Sudden Impact; The Falcon and the Snowman; Baby Boom; Batman; The Carey Treatment) (born July 19, 1924 – died Jan. 3, 2009; age 84). Pat Hingle died of cancer (myelodysplasia). (Pat Hingle 1969 The Ballad of Andy Crocker)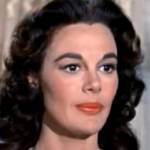 Patricia Medina

English actress of TV (Zorro; Thriller; Rawhide; Climax!) & movies (The Buckskin Lady; Stranger At My Door; The Black Knight; Botany Bay; Aladdin and His Lamp; Abbott and Costello in the Foreign Legion; Francis; The Three Musketeers; The Foxes of Harrow; Valentino) (born July 19, 1919 – died Mar. 6, 2012; age 77). Patricia Medina died of natural causes. (Patricia Medina 1960 Bonanza)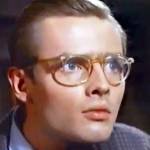 Richard Jordan (nee Robert Anson Jordan Jr.)
American actor of TV (Captains and the Kings; The Equalizer) & movies (The Friends of Eddie Coyle; The Mean Season; Raise the Titanic; Solarbabies; The Secret of My Success; Logan's Run; Rooster Cogburn; The Hunt for Red October; Shout; Primary Motive; Gettysburg) (born July 19, 1937 – died Aug. 30, 1993; age 56). Richard Jordan died of brain cancer. (Richard Jordan 1966 Hawk)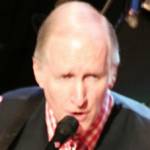 George Hamilton IV
American bluegrass, gospel, folk, pop & country music guitarist and singer (Abilene; A Rose and a Baby Ruth; Why Don't They Understand; Before This Day Ends; Canadian Pacific; She's a Little Bit Country; Folk Country Classics; Steel Rail Blues) (born July 19, 1937 – died Sept. 17, 2014; age 77). George Hamilton IV died after a heart attack. (George Hamilton IV 2007 Photo: Cliff)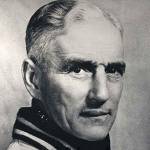 Dick Irvin (nee James Dickinson Irvin II)
Hockey Hall of Fame Canadian pro hockey player, NHL centre (Chicago Black Hawks), and NHL coach (Chicago Black Hawks, Toronto Maple Leafs – 1932 Stanley Cup; Montreal Canadiens – 1944, 1946 & 1953 Stanley Cups) (born July 19, 1892 – died May 16, 1957; age 64). Dick Irvin died of bone cancer. (Dick Irvin Photo: Thanks to the Manitoba Sports Hall of Fame)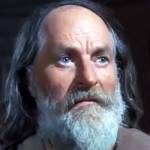 Dal McKennon (nee Dallas Raymond McKennon)
American singer, host, & actor of TV (Cincinnatus on Daniel Boone; 87th Precinct; Wagon Train; Q.T. Hush) and movies (The Misadventures of Merlin Jones; Lady and the Tramp), and voice over actor (Archie Andrews; Gumby; Courageous Cat) and movies (born July 19, 1919 – died July 14, 2009; age 89). Dal McKennon died of natural causes. (Dal McKennon 1970 Daniel Boone)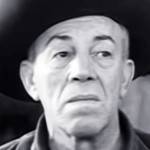 Billy Nelson
American character actor of TV (Adventures of Superman; The Life and Legend of Wyatt Earp; The Lineup; Dragnet; M Squad; Highway Patrol; Death Valley Days) and movies (Wrecking Crew; High Powered; Waterfront; The Milkman; Senorita from the West) (born July 19, 1903 – died June 13, 1979; age 75). Cause of death for Billy Nelson is unknown. (Billy Nelson 1957 Tombstone Territory)
*Images are public domain or Creative Commons licensed & sourced via Wikimedia Commons, Vimeo, or Flickr, unless otherwise noted*