July 19th Birthdays
If you were born on July 19th you share a celebrity birthday with these famous people: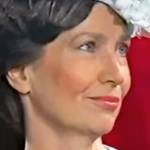 Helen Gallagher is 97
Daytime Emmy & Tony Award-winning American dancer, singer & actress of stage (Pal Joey; No, No, Nanette), television (Maeve Ryan on Ryan's Hope; Dr. Maud Boylan on One Life to Live; Another World), & movies (Strangers When We Meet), born July 19, 1926. (Helen Gallagher 1985 Ryan's Hope Promo: ABC)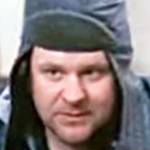 George Dzundza is 78

German-American actor of movies (The Deer Hunter; Dangerous Minds; No Way Out; The Butcher's Wife; Basic Instinct; Crimson Tide; No Mercy) and television (Law & Order; Jesse; Hack; Grady; Open All Night; Grey's Anatomy), born July 19, 1945. (George Dzundza 1981 Honky Tonk Freeway Trailer)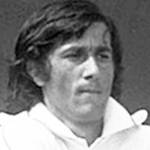 Ilie Năstase is 77 ("Nasty")
International Tennis Hall of Fame Romanian pro tennis player, 1973 #1 world ranked with 100+ ATP professional titles and 7 1970s Grand Slam wins (2 singles, 3 doubles & 2 mixed doubles), born July 19, 1946. (Ilie Năstase 1973 Photo: Bert Verhoeff  | Dutch National Archives)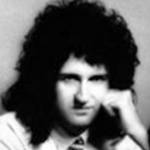 Brian May is 76 (married Anita Dobson)
English astrophysicist, Rock & Roll Hall of Fame Queen singer-songwriter & guitarist (We Will Rock You; Bohemian Rhapsody; Tie Your Mother Down; We Are the Champions; Another One Bites the Dust; Crazy Little Thing Called Love), born July 19, 1947. (Brian May 1982 Photo: Simon Fowler / Elektra)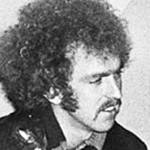 Bernie Leadon is 76
American guitarist, singer, songwriter (Witchy Woman), and founding member of Rock & Roll Hall of Fame band the Eagles (Best of My Love; One of These Nights; Lyin' Eyes; Take it Easy; Peaceful Easy Feeling; Desperado), born July 19, 1947. (Bernie Leadon 1970 Photo: Rob C. Croes)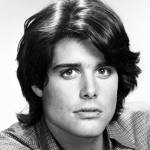 Peter Barton is 67

American actor of TV (Dr. Scott Grainger on The Young and the Restless & The Bold and the Beautiful; Eddie Connors on Sunset Beach; Burke's Law; The Powers of Matthew Star; Shirley) and movies (Hell Night; Friday the 13th: The Final Chapter), born July 19, 1956. (Peter Barton 1979 Shirley Photo: NBC)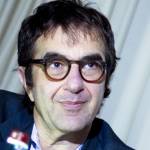 Atom Egoyan is 63 (married Arsinée Khanjian)
Canadian filmmaker & actor (The Sweet Hereafter; Remember; Exotica; Ararat; Where the Truth Lies; Chloe; Adoration; Devil's Knot; The Captive; Speaking Parts; Guest of Honour; Calendar; Family Viewing; Next of Kin; Gross Misconduct: The Life of Brian Spencer), born July 19, 1960. (Atom Egoyan 2016: SedaGrig)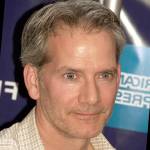 Campbell Scott is 62 (son of George C. Scott & Colleen Dewhurst)
American director, producer & actor of TV (Boris on Royal Pains; Damages; House of Cards) and movies (Longtime Companion; Dying Young; Big Night; Singles; The Sheltering Sky; Dead Again; Loverboy; The Amazing Spider-Man films), born July 19, 1961. (Campbell Scott 2009 Photo: David Shankbone)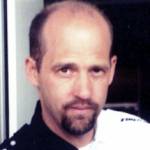 Anthony Edwards is 61 (married Mare Winningham)
Emmy Award-winning American producer & actor of TV (Dr. Mark Greene on ER; It Takes Two; Northern Exposure; Temple Grandin; My Louisiana Sky) and movies (Top Gun; The Sure Thing; Revenge of the Nerds; Mr. North; The Client), born July 19, 1962. (Anthony Edwards 2002 Photo: Manningmbd)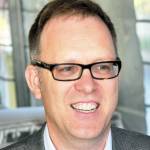 Garth Nix is 60

Australian writer of children's fiction (Very Clever Baby books; The Ragwitch), adult & youth sci-fi and fantasy novels (Old Kingdom; Sabriel; Above the Veil; Mister Monday; Shade's Children; A Confusion of Princes), born July 19, 1963. (Garth Nix 2012 Photo: © Larry D. Moore CC BY-SA 3.0)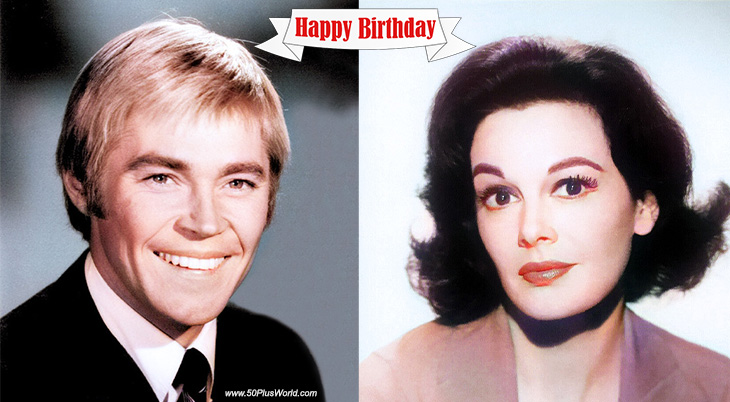 (Dennis Cole 1969: Bracken's World / NBC Television | Patricia Medina 1961: Hollywood Press Photo [colorized])
Happy Birthday to everyone celebrating their birthday on July 19th!
Remember These July 19th Famous Birthdays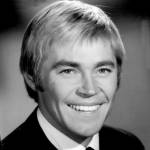 Dennis Cole (ex of Jaclyn Smith)
American model, actor of TV (Det. Jim Briggs on The Felony Squad; Lance Prentiss on The Young and the Restless; Paradise Bay; Bracken's World; Bearcats; Fantasy Island; Trapper John, M.D.; The Love Boat; Charlie's Angels) & movies (Pretty Smart) (born July 19, 1940 – died Nov. 15, 2009; age 69). Dennis Cole died of renal failure. (Dennis Cole 1969 Bracken's World Photo: NBC)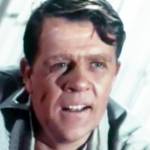 Pat Hingle (nee Martin Patterson Hingle)

American actor of TV (Gunsmoke) & movies (The Strange One; Splendor in the Grass; The Ugly American; Hang 'Em High; Jigsaw; The Gauntlet; Norma Rae; Sudden Impact; The Falcon and the Snowman; Baby Boom; Batman; The Carey Treatment) (born July 19, 1924 – died Jan. 3, 2009; age 84). Pat Hingle died of cancer (myelodysplasia). (Pat Hingle 1969 The Ballad of Andy Crocker)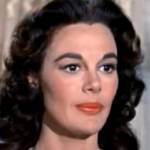 Patricia Medina (married Joseph Cotten; ex of Richard Greene)

English actress of TV (Zorro; Thriller; Rawhide; Climax!) & movies (Mr. Arkadin; The Buckskin Lady; Stranger At My Door; The Black Knight; Botany Bay; Aladdin and His Lamp; Abbott and Costello in the Foreign Legion; Francis; The Three Musketeers; The Foxes of Harrow; Valentino; Phantom of the Rue Morgue) (born July 19, 1919 – died Mar. 6, 2012; age 77). (Patricia Medina 1960 Bonanza)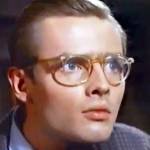 Richard Jordan (nee Robert Anson Jordan Jr.; ex of Kathleen Widdoes)
American actor of TV (Captains and the Kings; The Equalizer) & movies (Raise the Titanic; The Friends of Eddie Coyle; The Mean Season; Solarbabies; The Secret of My Success; Logan's Run; Rooster Cogburn; The Hunt for Red October; Primary Motive; Gettysburg) (born July 19, 1937 – died Aug. 30, 1993; age 56). Partner of Marcia Cross; ex of Blair Brown. (Richard Jordan 1966 Hawk)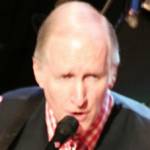 George Hamilton IV
American bluegrass, gospel, folk, pop & country music guitarist and singer (Abilene; A Rose and a Baby Ruth; Why Don't They Understand; Before This Day Ends; Canadian Pacific; She's a Little Bit Country; Folk Country Classics; Steel Rail Blues) (born July 19, 1937 – died Sept. 17, 2014; age 77). George Hamilton IV died after a heart attack. (George Hamilton IV 2007 Photo: Cliff)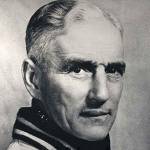 Dick Irvin (nee James Dickinson Irvin II)
Hockey Hall of Fame Canadian pro hockey player, NHL centre (Chicago Black Hawks), and NHL coach (Chicago Black Hawks, Toronto Maple Leafs – 1932 Stanley Cup; Montreal Canadiens – 1944, 1946 & 1953 Stanley Cups) (born July 19, 1892 – died May 16, 1957; age 64). Dick Irvin died of bone cancer. (Dick Irvin Photo: Thanks to the Manitoba Sports Hall of Fame)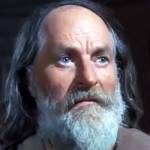 Dal McKennon (nee Dallas Raymond McKennon)
American singer, host, & actor of TV (Cincinnatus on Daniel Boone; 87th Precinct; Wagon Train; Q.T. Hush) and movies (The Misadventures of Merlin Jones; Lady and the Tramp), and voice over actor (Archie Andrews; Gumby; Courageous Cat) and movies (born July 19, 1919 – died July 14, 2009; age 89). Dal McKennon died of natural causes. (Dal McKennon 1970 Daniel Boone)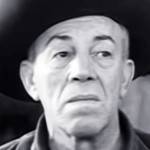 Billy Nelson
American character actor of TV (Adventures of Superman; The Life and Legend of Wyatt Earp; The Lineup; Dragnet; M Squad; Highway Patrol; Death Valley Days) & films (Wrecking Crew; High Powered; Waterfront; Senorita from the West; The Milkman) (born July 19, 1903 – died June 13, 1979; age 75). Billy Nelson's cause of death is unknown. (Billy Nelson 1957 Tombstone Territory)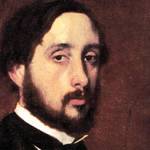 Edgar Degas (nee Hilaire-Germain-Edgar De Gas)
French Impressionist artist (bronze sculptures; pastel drawings) & oil painter (The Dance Class; Musicians in the Orchestra; At the Races; Portraits at the Stock Exchange; Mary Cassatt Seated, Holding Cards; Woman Seated Beside a Vase of Flowers; Ballet Rehearsal; The Millinery Shop; Waiting) (born July 19, 1834 – died Sept. 27, 1917; age 83). (Edgar Degas 1863 Self-Portrait)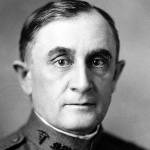 Charles Horace Mayo
American doctor (American Medical Association & Minnesota State Medical Association President), nervous system & thyroid specialist, surgeon (Clinical Congress of Surgeons of N.A.; American College of Surgeons), The Mayo Clinic co-founder (world's 1st integrated group practice) (born July 19, 1865 – died May 26, 1939; age 73). (Charles Horace Mayo: unknown)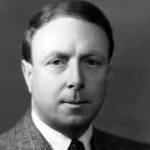 A. J. Cronin (nee Archibald Joseph Cronin)
Scottish Harley Street doctor, WWI British Navy surgeon, short story writer (Country Doctor), and novelist (The Citadel; The Stars Look Down; The Keys of the Kingdom; Vigil in the Night; Jupiter Laughs; The Green Years; Hatter's Castle; Shannon's Way; The Spanish Gardener; Beyond This Place; The Innkeeper's Wife) (born July 19, 1896 – died Jan. 6, 1981; age 84). (A. J. Cronin 1939)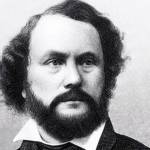 Samuel Colt (father of Caldwell Hart Colt; uncle of Samuel P. Colt)
American entrepreneur (Colt's Patent Fire-Arms Manufacturing Company), inventor (1st first practical revolver & repeating gun; percussion cap; interchangeable parts; waterproof cable; underwater electrical detonators); industrial innovator (assembly line) (born July 19, 1814 – died Jan. 10, 1862; age 47). Samuel Colt died of gout complications. (Samuel Colt c. 1855)
*Images are public domain or Creative Commons licensed & sourced via Wikimedia Commons, Vimeo, or Flickr, unless otherwise noted*