August 15th Birthdays
If you were born on August 15th you share a celebrity birthday with these famous people: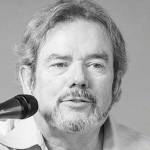 Jimmy Webb is 77
Grammy Award-winning American Songwriters Hall of Fame composer, singer, and songwriter (Up, Up and Away; MacArthur Park; By the Time I Get to Phoenix; Wichita Lineman; Galveston; Highwayman; How Sweet It Is; All I Know; Didn't We), born August 15, 1946. (Jimmy Webb 2016 Photo: Tore Saetre)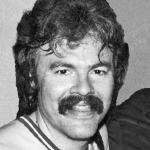 Tom Johnston is 75 (nee Charles Thomas Johnston)
American musician, songwriter, lead guitarist and singer for Vocal Group Hall of Fame band The Doobie Brothers (China Grove; Take Me in Your Arms; Listen to the Music; Long Train Runnin'; The Doctor), and solo artist (Savannah Nights), born August 15, 1948. (Tom Johnston 1982 Photo: David Gans)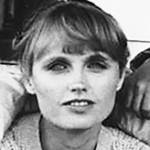 Tess Harper is 73 (nee Tessie Jean Washam)
American actress of stage, TV (Christy; Chiefs; Early Edition; Crash; Breaking Bad), and movies (Tender Mercies; Crimes of the Heart; Silkwood; Flashpoint; Criminal Law; Her Alibi; The Jackal; No Country For Old Men; Far North), born August 15, 1950. (Tess Harper 1989 Tender Mercies Photo: HBO)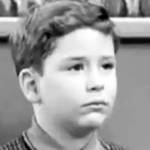 Larry Mathews is 68 (nee Larry Mazzeo)
American former child actor of TV, on-screen "son" of actors Mary Tyler Moore & Dick Van Dyke (Ritchie Petrie on The Dick Van Dyke Show, The Dick Van Dyke Show Revisited, and Chairman's Choice), born August 15, 1955. (Larry Mathews 1962 The Dick Van Dyke Show)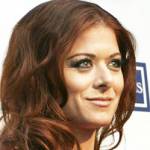 Debra Messing is 55 (ex of Daniel Zelman; ex-partner of Will Chase)

Emmy Award-winning American actress of stage, TV (Grace Adler on Will & Grace; Stacey Colbert on Ned and Stacey; Laura Diamond on The Mysteries of Laura; Julia Houston on Smash) and movies (The Wedding Date), born August 15, 1968. (Debra Messing 2009 Photo: © Martyne Borkowski | Rubenstein)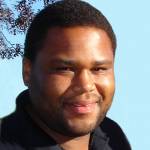 Anthony Anderson is 53
American producer and actor of TV (Andre Johnson on Black-ish; Det. Kevin Bernard on Law & Order; Hang Time; All About the Andersons; The Shield; To Tell the Truth) and films (Barbershop; Me, Myself & Irene; The Departed; Scream 4), born August 15, 1970. (Anthony Anderson 2006 Photo: nascar20guy)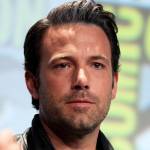 Ben Affleck is 51 (nee Benjamin Géza Affleck-Boldt; married Jennifer Lopez)
Oscar-winning American TV & film screenwriter, producer, director, & actor (Good Will Hunting; Argo; Pearl Harbor; Armageddon; Shakespeare in Love; Gone Baby Gone; The Sum of All Fears; Town; Project Greenlight), born August 15, 1972. Ex of Jennifer Garner. (Ben Affleck 2014: Gage Skidmore)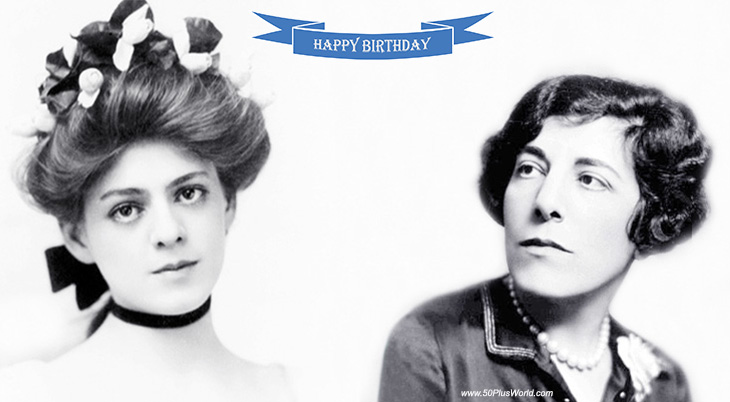 (Ethel Barrymore 1901: Burr McIntosh | Edna Ferber 1928: Nickolas Muray)
Happy Birthday to everyone celebrating their birthday on August 15th!
Remember These August 15th Famous Birthdays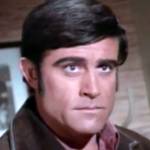 Mike Henry (nee Michael Dennis Henry)
American NFL linebacker (Pittsburgh Steelers & L.A. Rams), actor of TV (Rudolpho on General Hospital; Sunset Strip; The Six Million Dollar Man) and movies (Tarzan and the Valley of Gold; Smokey and the Bandit; More Dead Than Alive; Rio Lobo) (born Aug. 15, 1936 – died Jan. 8, 2021; age 84). Mike Henry died of Parkinson's & CTE complications (Mike Henry 1970 Dan August)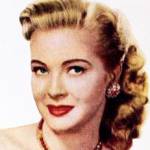 Lori Nelson (nee Dixie Kay Nelson; "Santa Fe's Shirley Temple")
American actress of TV (Greta on How to Marry a Millionaire) & films (Hot Rod Girl; Francis Goes to West Point; All American; All I Desire; Ma and Pa Kettle Go to Waikiki; Tumbleweed; Walking My Baby Back Home; Pardners; Bend of the River; Destry; Mohawk) (born Aug. 15, 1933 – died Aug. 23, 2020; age 87). Lori Nelson had Alzheimer's disease before she died. (Lori Nelson 1952)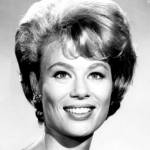 Abby Dalton (nee Marlene Wasden; mother of Kathleen Kinmont)
American actress of TV (Lt. Martha Hale on Hennesey; Ellie Barnes on The Joey Bishop Show; Julia Cumson on Falcon Crest; Lydia Summers on The Young and the Restless) and movies (A Whale of a Tale; Mrs. Sweeney; Rock All Night; The Plainsman; Cole Younger, Gunfighter) (born Aug. 15, 1932 – died Nov. 23, 2020; age 88). Ex mother-in-law of Lorenzo Lamas. (Abby Dalton 1963: NBC)
Mike Connors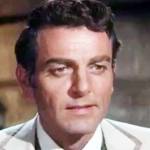 (nee Krekor Ohanian; "Touch" Connors)
American actor of TV (Joe Mannix on Mannix; Tightrope; Today's F.B.I.) and movies (Sudden Fear; Five Guns West; Shake, Rattle & Rock!; Good Neighbor Sam; Where Love Has Gone; Avalanche Express; Situation Hopeless…But Not Serious; Harlow; Panic Button) (born Aug. 15, 1925 – died Jan. 26, 2017; age 91). Mike Connors died of leukemia. (Mike Connors 1966 Stagecoach)
Rose Marie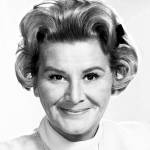 (nee Rose Marie Mazetta; "Baby Rose Marie"; "Miss Rose Marie")
American 1930s child singer, comedienne & actress of stage, radio, movies (Top Banana; Memory of Us) & TV (Sally Rogers on The Dick Van Dyke Show; Myrna Gibbons on The Doris Day Show; My Sister Eileen; The Bob Cummings Show; The Hollywood Squares) (born Aug. 15, 1923 – died Dec. 28, 2017; age 94). Rose Marie died of natural causes. (Rose Marie 1970 Photo)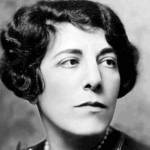 Edna Ferber
American short story writer, playwright (Our Mrs. McChesney; Stage Door; Dinner at Eight), and Pulitzer Prize-winning novelist (So Big; Cimarron; Giant; Show Boat; Ice Palace; Saratoga Trunk; Personality Plus; American Beauty) (born Aug. 15, 1885 – died Apr. 16, 1968; age 82). Edna Ferber died of stomach cancer. (Edna Ferber 1928 Photo: Nikolas Muray / Theatre Magazine)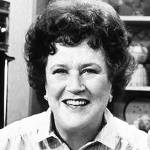 Julia Child
Emmy Award-winning American chef, author (The French Chef; Mastering the Art of French Cooking), and TV host (The French Chef; Julia Child & Company; The Way to Cook; Julie & Jacques Cooking at Home), and WWII OSS researcher (born Aug. 15, 1912 – died Aug. 13, 2004; age 91). Julia Child died of kidney failure. (Julia Child 1960s The French Chef Photo: ABC Television)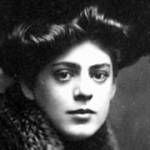 Ethel Barrymore (nee Ethel Mae Blythe; "First Lady of American Theatre")

Oscar-winning American stage (George White's Scandals) & film actress (None But the Lonely Heart; The Spiral Staircase; The Paradine Case; Portrait of Jennie; Pinky; The Farmer's Daughter; Dinner at Eight; Just For You) (born Aug. 15, 1879 – died June 18, 1959; age 79). Lionel & John Barrymore's sister; ex of Russell Colt; mother of John Drew  & Ethel Barrymore Colt. (Ethel Barrymore 1901)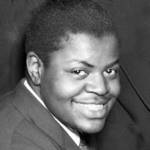 Oscar Peterson ("O.P.")

Juno & Grammy Award-winning Canadian Jazz and Blues Hall of Fame Canadian pianist & composer (Canadiana Suite; Hymn to Freedom), performer of stage, radio, and recording studios, piano teacher and mentor (born Aug. 15, 1925 – died Dec. 23, 2007; age 82). Cause of death for Oscar Peterson was kidney failure. (Oscar Peterson 1946 Photo: John Boyd / Toronto History)
Georgann Johnson (nee Georgia Anne Johnson; married Stanley Prager)

American actress of TV (Ellen Grant on Another World & Somerset; Charlotte O'Neill on The Trials of Rosie O'Neill; All My Children; Dr. Quinn, Medicine Woman; Mister Peepers; Wiseguy; The Doctors) and movies (Murphy's Romance) (born Aug. 15, 1926 – died June 4, 2018; age 91). Georgann Johnson's cause of death is unknown. (Georgann Johnson 1960 One Step Beyond)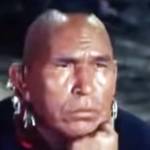 Chief Yowlachie (nee Daniel Simmons)
Native American bass-baritone opera singer & movie character actor (Tonio, Son of the Sierras; With Sitting Bull at the Spirit Lake Massacre; Red River; War Paint; King of the Stallions; White Eagle; Hawk of the Hills; Cherokee Uprising; Winners of the West; Rose Marie) (born Aug. 15, 1891 – died Mar. 7, 1966; age 74). (Chief Yowlachie 1950 A Ticket to Tomahawk)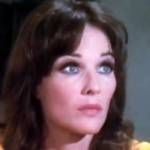 Janice Rule (nee Mary Janice Rule; ex-fiance of Farley Granger)
American actress of TV (Route 66; Suspicion; Dr. Kildare; The Fugitive; Burke's Law), & movies (Holiday For Sinners; Invitation to a Gunfighter; Bell Book and Candle; The Swimmer; The Chase; Goodbye, My Fancy; Starlift; Rogue"s Marach; The Subterraneans) (born Aug. 15, 1931 – died Oct. 17, 2003; age 72). Ex of Ben Gazzara, Robert Thom, N. Richard Nash. (Janice Rule 1970 Dan August)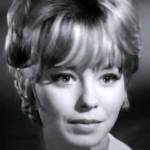 Jill Haworth (ex-partner of Sal Mineo, Aaron Spelling)
English dancer & actress of stage, TV (The F.B.I.; The Outer Limits; The Rogues; Burke's Law; The Long, Hot Summer; Run For Your Life; Rawhide; Mission: Impossible; Baretta; Bonanza; Vega$) and movies (Exodus; The Cardinal; In Harm's Way; It!; Horror House) (born Aug. 15, 1945 – died Jan. 3, 2011; age 65). Jill Haworth died of natural causes. (Jill Haworth 1964 12 O'Clock High).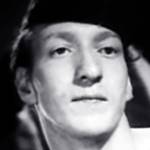 Huntz Hall (nee Henry Richard Hall)
American actor of stage, TV (The Chicago Teddy Bears), and in Dead End Kids, Bowery Boys, and other movies (Gentle Giant; Cyclone; Valentino; Second Fiddle to a Steel Guitar; Up in Smoke; Jungle Gents; Bowery Bombshell; Block Busters; Junior Army) (born Aug. 15, 1920 – died Jan. 20, 1999; age 78). Huntz Hall died of congestive heart failure. (Huntz Hall 1942 'Neath Brooklyn Bridge)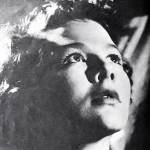 Wendy Hiller (married Ronald Gow)
Oscar-winning English actress of TV, stage, & film (Separate Tables; Major Barbara; Pygmalion; A Man for All Seasons; Sons and Lovers; Toys in the Attic; How to Murder a Rich Uncle; I Know Where I'm Going!; Murder on the Orient Express; Voyage of the Damned; The Elephant Man; The Cat and the Canary) (born Aug. 15, 1912 – died May 14, 2003; age 90). (Wendy Hiller 1941)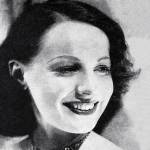 Signe Hasso (nee Signe Eleonora Cecilia Larsson; ex of Harry Hasso)
Swedish actress of stage, TV, & movies (A Double Life; The Seventh Cross; To the Ends of the Earth; A Scandal in Paris; The House on 92nd Street; Dangerous Partners; The Story of Dr. Wassell; Johnny Angel; Outside the Wall; Where There's Life; Strange Triangle; Assignment in Brittany; Heaven Can Wait) (born Aug. 15, 1915 – died June 7, 2002; age 86). (Signe Hasso 1943: Hollywood)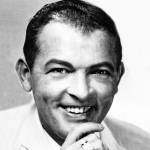 Bobby Helms (nee Robert Lee Helms)
Rockabilly Hall of Fame American country music singer (Jingle Bell Rock; Fraulein; My Special Angel; Jacqueline; Just a Little Lonesome; Lonely River Rhine; Borrowed Dreams; New River Train; The Fool and the Angel; He Thought He'd Die Laughing) (born Aug. 15, 1933 – died June 19, 1997; age 63). Bobby Helms died of asthma & emphysema. (Bobby Helms 1968 Photo: Little Darlin')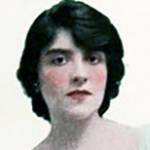 Mary Nash (nee Mary Honora Ryan; sister of Florence Nash)
American actress of stage and films (Heidi; The Little Princess; The Philadelphia Story; In the Meantime, Darling; Come and Get It; Arms and the Woman; Uncertain Lady; The King and the Chorus Girl; Wells Fargo; Easy Living; Charlie Chan in Panama; The Rains Came; Gold Rush Maisie; Swell Guy) (born Aug. 15, 1884 – died Dec. 3, 1976; age 92). (Mary Nash 1915 Life-Photo)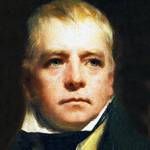 Sir Walter Scott
Scottish non-fiction writer (The History of Scotland), poet (The Lady of the Lake; Marmion; Lochinvar; The Field of Waterloo), gothic & historical novelist (Ivanhoe; Rob Roy; The Bride of Lammermoor; Waverly; Guy Mannering; Quentin Durward; The Talisman; The Fortunes of Nigel; Kenilworth) (born Aug. 15, 1771 – died Sept. 21, 1832; age 61). (Sir Walter Scott c. 1822: Henry Raeburn)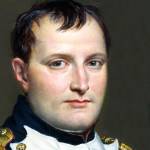 Napoleon Bonaparte (nee Napoleone Buonaparte; Napoleon I of France)
Regency era French Revolutionary Wars military & political leader, First Consul of the French Republic, Emperor of France, King of Italy, Emperor of Elba, Protector of the Confederation of the Rhine (born Aug. 15, 1769 – died May 5, 1821; age 51). Married Marie Louise, Archduchess of Austria; father of Napoleon II; ex of Joséphine de Beauharnais. (Napoleon Bonaparte 1812)
Stieg Larsson (nee Karl Stig-Erland Larsson)
Anthony Award-winning (posthumously) Swedish editor, journalist, and novelist, author of the crime thriller Millenium series (The Girl With the Dragon Tattoo; The Girl Who Played With Fire; The Girl Who Kicked the Hornets' Nest), 2-time Glass Key Award-winner (born Aug. 15, 1954 – died Dec. 31, 2004; age 50). Stieg Laarsson died of a heart attack.
*Images are public domain or Creative Commons licensed & sourced via Wikimedia Commons, Vimeo, or Flickr, unless otherwise noted*