August 8th Birthdays
If you were born on August 8th you share a birthday with these famous people: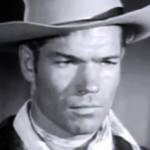 Kelo Henderson is 96 (nee Paul Henderson, Jr.)
American trick gun artist, marksman, and character actor of western TV shows (Ranger Clint Travis on 26 Men; Cheyenne; Tales of Wells Fargo; Sergeant Preston of the Yukon) and movies (Treasure of the Aztecs; Pyramid of the Sun God), born August 8, 1923. (Kelo Henderson 1957 26 Men)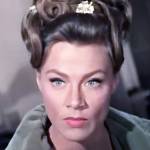 Nita Talbot is 89 (nee Anita Sokol)
Octogenarian American actress of TV (Dora Miles on The Jim Backus Show; Hogan's Heroes; Search for Tomorrow; The Secret Storm; Starting From Scratch; Man Against Crime; Bourbon Street Beat; The Thin Man) & movies (Girl Happy; That Funny Feeling), born August 8, 1930. (Nita Talbot 1966 Daniel Boone)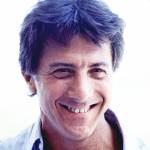 Dustin Hoffman is 82
Emmy & Academy Award-winning American actor of stage, TV & movies (The Graduate; Midnight Cowboy; Papillon; Rain Man; Lenny; All the President's Men; Marathon Man; Kramer vs Kramer; Tootsie; Hook; Meet the Fockers; Outbreak; Agatha) born August 8, 1937. (Dustin Hoffman 1984 Photo: Gorup de Besanez)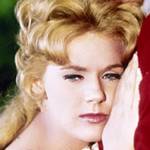 Connie Stevens is 81 (nee Concetta Rosalie Ann Ingoglia)
American singer (Sixteen Reasons), actress of stage, TV (Cricket Blake on Hawaiian Eye; Wendy and Me; Scruples) & movies (Two on a Guillotine; Way…Way Out; Palm Springs Weekend), and septuagenarian born August 8, 1938. (Connie Stevens 1961 Susan Slade Photo: Film Star Vintage)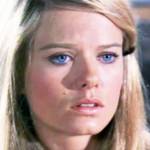 Brooke Bundy is 75
Septuagenarian American actress of TV (Days of Our Lives; General Hospital; The Donna Reed Show; My Three Sons; Mr. Novak; The F.B.I.; The Mod Squad; Bonanza) and movies (A Nightmare on Elm Street 3: Dream Warriors; The Young Runaways), born August 8, 1944. (Brooke Bundy 1970 Dan August)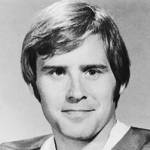 Ken Dryden is 72 (nee Kenneth Wayne Dryden)
Hockey Hall of Fame Canadian NHL goalie (Montreal Canadiens 1970-1979 – 6 Stanley Cups; Team Canada 1972 Summit Series), 5x Vezina Trophy, 1971 Conn Smythe & 1972 Calder Trophy winner, lawyer, author, & senior born August 8, 1947. (Ken Dryden 1970s Montreal Canadiens Photo: ABC)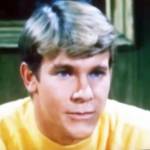 Larry Wilcox is 72
Septuagenarian American actor of TV (Jon Baker on CHiPs; Dale on Lassie; Streets of San Francisco; Hotel) and movies (Loaded Weapon 1; The Little CHP), TV producer (The Ray Bradbury Theater), Vietnam War veteran, and motorcycle & car race driver, born August 8, 1947. (Larry Wilcox 1972 Lassie)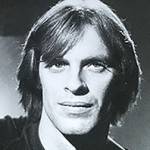 Keith Carradine is 70
American Academy Award-winning singer-songwriter (I'm Easy), actor of stage, TV (Chiefs; President Conrad Dalton on Madam Secretary; Dexter; Complete Savages; Fargo), movies (Nashville; Pretty Baby), and senior born August 8, 1949. (Keith Carradine 1975 Photo: Margie Korshak Associates Inc.)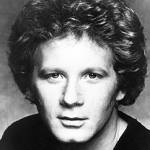 Don Most is 66 (aka Donny Most) 

American senior, voice artist & actor of TV (Ralph Malph on Happy Days; The Love Boat; Glee; The Bold and the Beautiful) & movies (Leo and Loree; Crazy Mama; Edtv; The Thundering 8th; Huckleberry Finn), and singer born August 8, 1953. (Don Most 1980s Photo: Selma Rubin Talent Agency Inc.)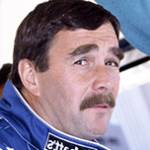 Nigel Mansell is 65
International Motorsports Hall of Fame retired sixty-plus British racing car driver, 1992 Formula One World Championship winner, 1993 CART Indy Car World Series champion, and 7-time Hawthorn Memorial Trophy winner, born August 8, 1954. (Nigel Mansell 1991 Photo: Stuart Seeger)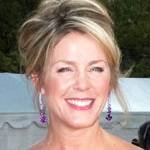 Deborah Norville is 61

Emmy Award-winning sixty-plus American news correspondent, host & anchor of TV (Inside Edition; NBC News at Sunrise; Today Show; America Tonight; CBS Sunday Evening News; Deborah Norville Tonight), born August 8, 1958. (Deborah Norville 2010 Photo: Martyna Borkowski / © Rubenstein)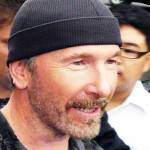 "The Edge" is 58 (nee David Howell Evans)
Grammy Award-winning Irish rock songwriter, keyboardist and lead guitarist for Rock & Roll Hall of Fame band U2 (Beautiful Day; With or Without You; Sunday Bloody Sunday; Where the Streets Have No Name; Desire), born August 8, 1961. (David Howell Evans / The Edge 2008 Photo: Chris Harte Photography)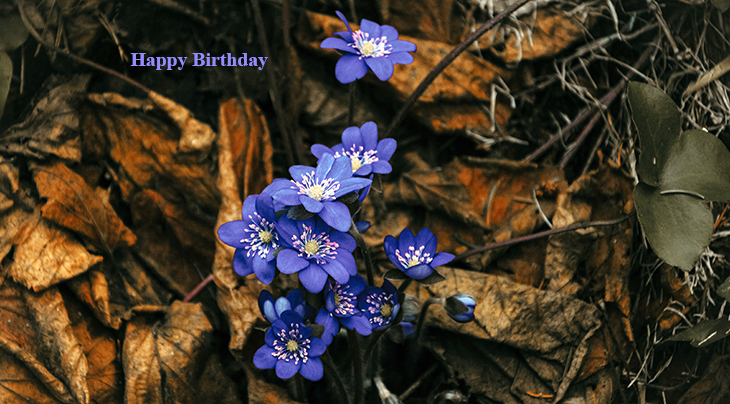 (Purple Flowers Photo: Irina Iriser via Unsplash)
Happy Birthday to everyone celebrating their birthday on August 8th!
And remembering
American actor of TV (Oscar Goldman on The Six Million Dollar Man & The Bionic Woman; Perry Mason; Chief George Untermer on Dan August; Cover Up; Bus Stop; Dynasty; Zorro; 12 O'Clock High) and movies (Rich, Young and Pretty; I Love Melvin) (born Aug. 8, 1926.- died Aug. 31, 2017; age 91). Richard Anderson died of natural causes. (Richard Anderson 1970 Dan August)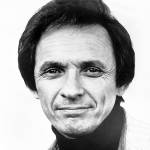 Mel Tillis (nee Lonnie Melvin Tillis)
Country Music Hall of Fame American singer and songwriter (I Ain't Never; Good Woman Blues; Heart Healer; I Believe in You; Coca-Cola Cowboy; Southern Rains; Sawmill; Midnight, Me, and the Blues; Memory Maker; Life Turned Her That Way) (born Aug. 8, 1932 – died Nov. 19, 2017; age 85). Mel Tillis died of respiratory failure. (Mel Tillis 1977 Photo: The Jim Halsey Co. Inc. / MGM)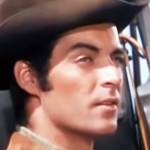 Rory Calhoun (nee Francis Timothy McCown)
American producer, actor of TV (Bill Longley on The Texan; Capitol; Wagon Train) & movies (Rogue River; With a Song in My Heart; The Silver Whip; How to Marry a Millionaire; Ain't Misbehavin'; Marco Polo; The Red House; Way of a Guacho) (born Aug. 8, 1922 – died Apr. 28, 1999; age 76). Rory Calhoun died of emphysema & diabetes complications. (Rory Calhoun 1950 A Ticket to Tomahawk)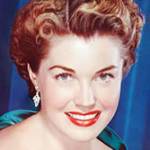 Esther Williams ("Million Dollar Mermaid")

International Swimming Hall of Fame American movie actress (Million Dollar Mermaid; Ziegfeld Follies; Till the Clouds Roll By; Take Me Out to the Ball Game; Neptune's Daughter; Dangerous When Wet; Thrill of a Romance) (born Aug. 8, 1921 – died June 6, 2013; age 91). Esther Williams died of natural causes. (Esther Williams Photo: Nickolas Muray / Smithsonian Institution)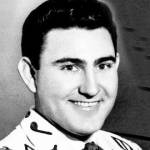 Webb Pierce (nee Michael Webb Pierce)

Country Music Hall of Fame American honky tonk & rockabilly guitarist, singer and songwriter (Wondering; In the Jailhouse Now; There Stands the Glass; Love, Love, Love; Slowly; I Don't Care; More and More; I Ain't Never; Back Street Affair) (born Aug. 8, 1921 – died Feb. 24, 1991; age 69). Webb Pierce died of pancreatic cancer. (Webb Pierce 1957 Photo: Decca Records)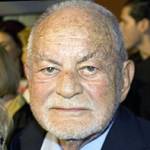 Dino De Laurentiis (nee Agostino De Laurentiis)
Italian Academy Award-winning movie producer of 500+ films (La Strada; Adam and Eve; Cops and Robbers; A Woman of Rome; War and Peace; The Valachi Papers; Serpico; King Kong; Dune; Red Dragon; U-571) (born Aug. 8, 1919 – died Nov. 10, 2010; age 91). Cause of death for Dino De Laurentiis is unknown. (Dino De Laurentiis 2009 Photo: Justin Sewell)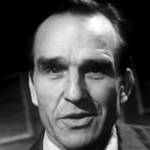 Ford Rainey
American actor of movies & TV (Days of Our Lives; The Richard Boone Show; Bonanza; The Bionic Woman; Mannix; The King of Queens; Gunsmoke; The Virginian; The F.B.I.; Insight; Cannon; Alias Smith and Jones; Perry Mason; Insight; Lassie; Daniel Boone; Rawhide) (born Aug. 8, 1908 – died July 25, 2005; age 96). Ford Rainey died of a stroke. (Ford Rainey 1960 The New Girl)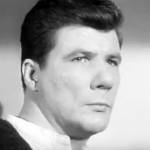 Tom Reese (nee Tom Allen)

American character actor of TV (Sgt. Thomas Velie on Ellery Queen; Once an Eagle; Gunsmoke) and movies (Flaming Star; 40 Pounds of Trouble; Taggart; The St. Valentine's Day Massacre; Vanishing Point; North Dallas Forty; The Outfit; The Wild Party) (born Aug. 8, 1928 – died Dec. 12, 2017; age 89). Cause of death for Tom Reese is unknown. (Tom Reese 1959 Johnny Staccato)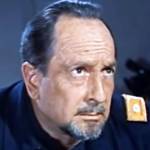 Dayton Lummis
American actor of TV (Law of the Plainsman; Alfred Hitchcock Presents; Lassie; I Love Lucy; The Loretta Young Show; Wagon Train; The Rifleman; Death Valley Days; Thriller) and movies (The Wrong Man; The Time Tunnel; Man in the Dark; China Venture) (born Aug. 8, 1903 – died Mar. 23, 1988; age 84). Cause of death for Dayton Lummis is unknown. (Dayton Lummis 1960 Bonanza)
Eve Miller (nee either Eve Turner or Marilyn Miller)
American actress of TV (Fireside Theatre; Annie Oakley; Crossroads; The Lineup; Perry Mason; Zane Grey Theater; Lassie; Mr. & Mrs. North) and movies (Kansas Pacific; April in Paris; The Winning Team; The Story of Will Rogers; Buckaroo From Powder River; The Big Bluff; Arctic Fury) (born Aug. 8, 1923 – died Aug. 17, 1973; age 50). Eve Miller died by suicide. (Eve Miller 1952 The Big Trees)
Dr. Bob Smith
American doctor and surgeon who co-founded Alcoholics Anonymous (AA) with Bill Wilson in 1935, and helped 5000+ alcoholics during his lifetime (born Aug. 8, 1879 – died Nov. 16, 1950; age 71). Cause of death for Bob Smith was colon cancer.
*Images are public domain or Creative Commons licensed & sourced via Wikimedia Commons, Vimeo, or Flickr, unless otherwise noted*