November 24th Birthdays
If you were born on November 24th, you share a birthday with these famous people: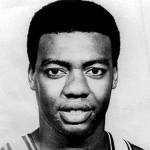 Oscar Robertson is 81 ("The Big O")

Naismith Memorial Basketball Hall of Fame octogenarian American retired professional basketball player, NBA 12-time All-Star point guard (Cincinnati Royals; Milwaukee Bucks – 1971 NBA champs), and 1964 NBA MVP, born November 24, 1938. (Oscar Robertson c. 1960s Photo) 
Eric Wilson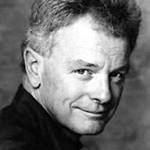 is 79 (aka Eric Hamilton)
Canadian youth adventure fiction writer, author of the Canadian-themed Tom and Liz Austen mystery series (Murder on the Canadian; Vampires of Ottawa), adult detective fiction novels (Paris '97), and septuagenarian born November 24, 1940. (Eric Wilson Photo: Courtesy Eric Wilson)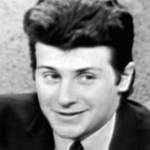 Pete Best is 78 (nee Randolph Peter Scanland)
Septuagenarian British Indian musician (The Pete Best Band), first drummer (1960-1962) for the Quarrymen / Beatles (My Bonnie), sometimes called the Fifth Beatle, born November 24, 1941. (Pete Best 1964 I've Got a Secret Screenshot)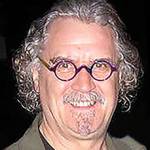 Billy Connolly is 77 (nee William Connolly; "The Big Yin")
Scottish comedian & actor of stage, TV (Head of the Class; Billy; Parkinson), movies (Mrs. Brown; Timeline; Water; The Last Samurai; Crossing the Line; The Boondock Saints; Beautiful Joe; Gulliver's Travels), and septuagenarian, born November 24, 1942. (Billy Connolly 2006 Photo: followsean)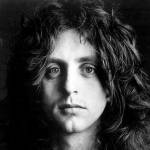 Lee Michaels is 74 (nee Michael Olsen)
Septuagenarian American session musician (guitar, piano, Hammond organ), rock singer and songwriter (Do You Know What I Mean; Can I Get a Witness; Heighty Hi; Rock Me Baby;  If I Lose You; Same Old Song), born November 24, 1945. (Lee Michaels 1973 Photo: A & M Records)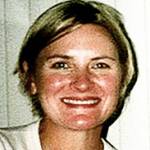 Denise Crosby is 62
American 60+ actress of stage, TV (Lisa Davis on Days of Our Lives; Star Trek: The Next Generation; Ray Donovan; The Walking Dead; Lois & Clark: The New Adventures of Superman)  and movies (Pet Sematary; Relative Fear), born November 24, 1957. (Denise Crosby 2003 Photo: Sonlui-commonswiki)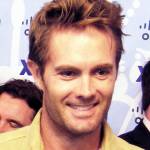 Garret Dillahunt is 55
American 50+ actor of TV (Burt Chance on Raising Hope; One Life to Live; The Mindy Project; Deadwood; Justified; The 4400; Fear the Walking Dead) and movies (The Last House on the Left; No Country for Old Men; Looper), born November 24, 1964. (Garret Dillahunt 2008 Photo: Kristin Dos Santos)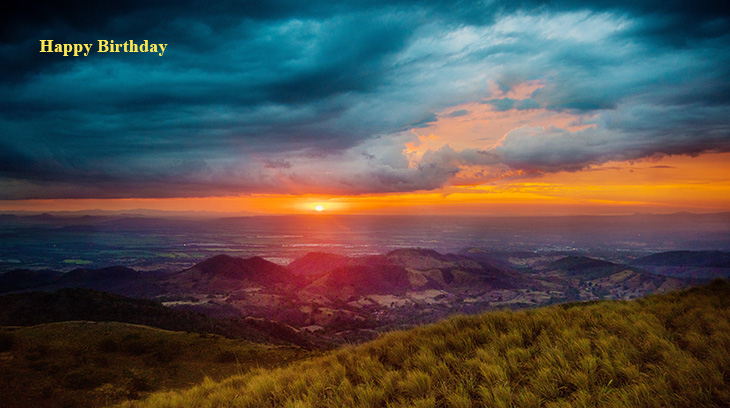 (Sunset, Cerro Pelado, Guanacaste, Costa Rica Photo: Juliana Barquero via Unsplash)
Happy Birthday to everyone celebrating their birthday on November 24th!
And remembering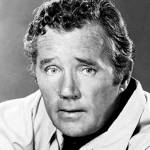 Howard Duff

Blacklisted American actor of radio (Sam Spade), TV (The Felony Squad; Mr. Adams and Eve; Flamingo Road; Knots Landing; Police Story; Kung Fu), and movies (The Naked City; Jennifer; Boy's Night Out; The Broken Star; Kramer vs. Kramer) (born Nov. 24, 1913 – died July 8, 1990; age 76). Howard Duff died of a heart attack. (Howard Duff 1969 Photo: 20th Century Fox TV)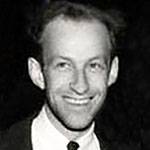 Garson Kanin
American theatre, film & TV actor, playwright (Born Yesterday), screenwriter (Pat and Mike; Adam's Rib; A Double Life; Mr. Broadway; The Rat Race; Some Kind of a Nut), director (The Diary of Ann Frank; Funny Girl), and novelist (Smash; Moviola) (born Nov. 24, 1912 – died Mar. 13, 1999; age 86). Cause of death for Garson Kanin is unknown. (Garson Kanin 1939 Photo: RKO Pictures)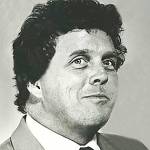 Spencer Johnson (nee Patrick Spencer Johnson)
American doctor, author of the ValueTale children's fiction series (The ValueTale of Elizabeth Fry; The value of humor: the story of Will Rogers) & management self-help books (The One Minute Manager; Who Moved My Cheese?) (born Nov. 24, 1938 – died July 3, 2017; age 78). Spencer Johnson died of pancreatic cancer. (Spencer Johnson 1984 Photo: Elliot Kamenitz)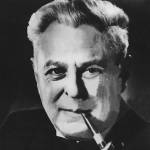 Harry Kemelman

American short story writer (The Nine Mile Walk & Professor Nicky Welt stories) and novelist, author of the Edgar Award-winning Rabbi David Small mystery series (Friday the Rabbi Slept Late; Monday the Rabbi Took Off) (born Nov. 24, 1908 – died Dec. 15, 1996; age 88). Cause of death for Harry Kemelman is unknown. (Harry Kemelman 1967 Photo: William Charles Studio)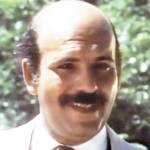 Rene Enriquez

Nicaraguan-American actor of TV (Lt. Ray Calletano on Hill Street Blues; Benson; Quincy M.E.; Chico and the Man; Police Story; Dream West) and movies (Under Fire; The Evil That Men Do; Bulletproof; Bananas; Harry and Tonto; Girl of the Night)(born Nov. 24, 1933 – died Mar. 23, 1990; age 56). Rene Enriquez died of AIDS complications. (Rene Enriquez 1975 Katherine)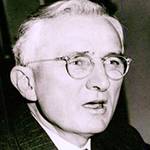 Dale Carnegie (nee Dale Harbison Carnagey)
American self-improvement lecturer, author (How to Win Friends and Influence People; How to Stop Worrying and Start Living), and developer of the Dale Carnegie Course in Effective Speaking and Human Relations (born Nov. 24, 1888 – died Aug. 3, 1955; age 77). Cause of death for Dale Carnegie was Hodgkin's disease & uremia complication. (Dale Carnegie Photo: Unknown)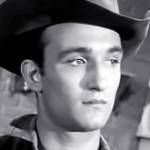 Anthony Ray (aka Tony Ray)
American producer & assistant director of TV & films (Iron Horse; The Outcasts; Harry and Tonto; Cactus Flower; The Liberation of L.B. Jones; The Rose; Blume in Love), and actor of TV (The Twilight Zone) and movies (War Hunt; We Shall Return; Shadows) (born Nov. 24, 1937 – died June 29, 2018; age 80). Anthony Ray died after a long illness. (Anthony Ray 1960 Tombstone Territory)
*Images are public domain or Creative Commons licensed & sourced via Wikimedia Commons, Vimeo, YouTube, or Flickr, unless otherwise noted*