November 24th Birthdays
If you were born on November 24th, you share a birthday with these famous people: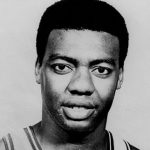 Oscar Robertson is 77

American septuagenarian senior citizen, Naismith Memorial Basketball Hall of Fame professional NBA basketball player (Cincinnati Royals; Milwaukee Bucks), 12-time All-Star, and 1964 National Basketball Association MVP, born November 24, 1938. (Oscar Robertson c. 1960s Photo: Wikimedia PD)
Eric Wilson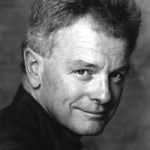 is 77 (aka Eric Hamilton)
Canadian youth adventure fiction writer, author of the Canadian-themed Tom and Liz Austen mystery series (Murder on the Canadian; Vampires of Ottawa), adult detective fiction novels (Paris '97), and septuagenarian senior citizen born November 24, 1940. (Eric Wilson Photo: Courtesy Eric Wilson)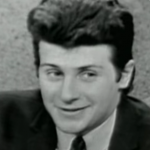 Pete Best is 76 (nee Randolph Peter Scanland)
Septuagenarian senior citizen and British Indian musician (The Pete Best Band), first drummer (1960-1962) for the Quarrymen / Beatles (My Bonnie), sometimes called the Fifth Beatle, born November 24, 1941. (Pete Best 1964 I've Got a Secret Screenshot)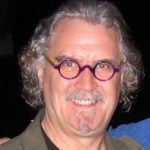 Billy Connolly is 75 (nee William Connolly; "The Big Yin")
Scottish comedian & actor on stage, TV (Head of the Class; Billy; Parkinson), movies (Mrs. Brown; Timeline; Water; The Last Samurai; Crossing the Line; The Boondock Saints; Beautiful Joe), and septuagenarian, born November 24, 1942. (Billy Connolly 2006 Photo: followsean | Flickr SRR)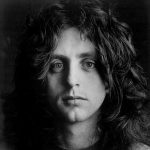 Lee Michaels is 72 (nee Michael Olsen)
American septuagenarian senior citizen, session musician (guitar, piano, Hammond organ), and rock singer-songwriter (Do You Know What I Mean; Can I Get a Witness; Heighty Hi; Rock Me Baby), born November 24, 1945. (Lee Michaels 1973 Photo: A & M Records | Wikimedia Commons / PD)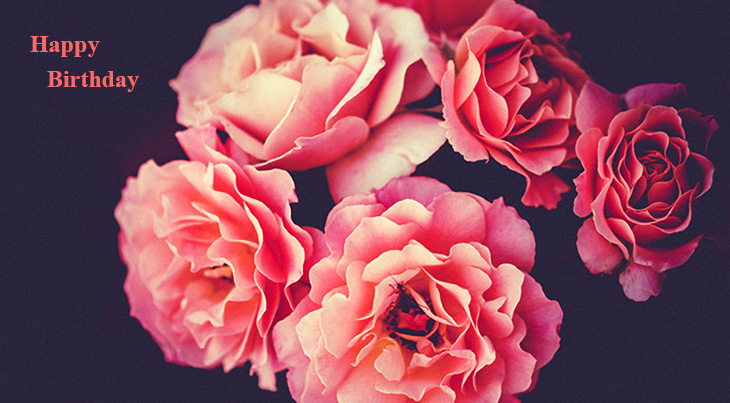 (Photo: Alex Blajan via Unsplash)
Happy Birthday to everyone celebrating their birthday on November 24!
And remembering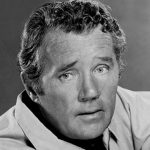 Howard Duff

Blacklisted American actor on radio (Sam Spade), TV (The Felony Squad; Mr. Adams and Eve; Flamingo Road; Knots Landing), and movies (The Naked City; Jennifer; Boy's Night Out; The Broken Star; Kramer vs. Kramer) (born Nov. 24, 1913 - died July 8, 1990; age 76). Cause of death for Howard Duff was a heart attack. (Howard Duff 1969 Photo: Wikimedia PD)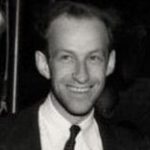 Garson Kanin
American theatre, film & TV actor, playwright (Born Yesterday), screenwriter (Pat and Mike; Adam's Rib; A Double Life; Mr. Broadway; The Rat Race), director (The Diary of Ann Frank; Funny Girl), and novelist (Smash) (born Nov. 24, 1912 - died Mar. 13, 1999; age 86). Cause of death for Garson Kanin is unknown. (Garson Kanin 1939 Photo: RKO Pictures | Wikimedia PD)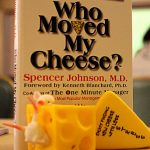 Spencer Johnson (nee Patrick Spencer Johnson)
American doctor, author of the ValueTale children's fiction series (The ValueTale of Elizabeth Fry; The value of humor: the story of Will Rogers) & management self-help books (The One Minute Manager; Who Moved My Cheese?) (born Nov. 24, 1938 - died July 3 2017). Spencer Johnson died of pancreatic cancer complications. (Photo: U.S. Marine Corps | Wikimedia PD)  
Dale Carnegie (nee Dale Harbison Carnagey)
American self-improvement author (How to Win Friends and Influence People; How to Stop Worrying and Start Living), lecturer, and developer of the Dale Carnegie Course in Effective Speaking and Human Relations (born Nov. 24, 1888 - died Aug. 3, 1955; age 77). Cause of death for Dale Carnegie was Hodgkin's disease & uremia complication.
Harry Kemelman

American mystery short story writer (The Nine Mile Walk & Professor Nicky Welt stories) and novelist, author of the Edgar Award-winning Rabbi David Small mystery series (Friday the Rabbi Slept Late; Monday the Rabbi Took Off) (born Nov. 24, 1908 - died Dec. 15, 1996; age 88). Cause of death for Harry Kemelman is unknown.