December 25th Birthdays
If you were born on December 25th, you share a celebrity birthday with these famous people: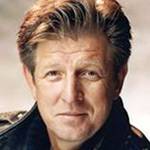 Gary Sandy is 76

American actor of TV (Andy Travis on WKRP in Cincinnati; Randy Buchanan on Another World & Somerset; Stace on The Secret Storm; As the World Turns; The Young and the Restless) & movies (The Insider; Against the Law), born December 25, 1945. (Gary Sandy Photo: By permission / Gary Sandy)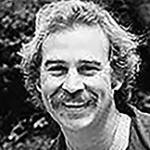 Jimmy Buffett is 75 (nee James William Buffett)
American singer-songwriter (Margaritaville; Come Monday; Cheeseburger in Paradise; Changes in Latitudes, Changes in Attitudes), and restaurateur (Margaritaville Cafe; Cheeseburger in Paradise), born December 25, 1946. (Jimmy Buffett 1980 Photo: Tom Corcoran / Front Line / .MCA Records)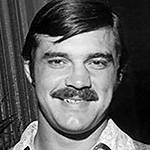 Larry Csonka is 75 (nee Lawrence Richard Csonka)
College and Pro Football Halls of Fame retired American NFL fullback (New York Giants), Super Bowl VIII MVP (Miami Dolphins – 1972 & 1973 Super Bowl champs), and 1979 NFL Comeback Player of the Year, born December 25, 1946. (Larry Csonka 1972 Photo: Roy Erickson)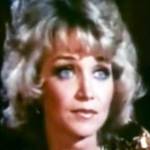 Barbara Mandrell is 73
Grammy Award-winning Country Music Hall of Fame American actress, musician, and singer (I Was Country When Country Wasn't Cool; Sleeping Single in a Double Bed; [If Loving You is Wrong] I Don't Want to Be Right), born December 25, 1948. (Barbara Mandrell 1979 Concrete Cowboys)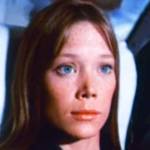 Sissy Spacek is 72 (nee Mary Elizabeth Spacek)
Grammy & Academy Award-winning American singer, actress of TV (Bloodline; Big Love) and movies (Coal Miner's Daughter; Badlands; Carrie; Marie; Missing; The Bedroom; Raggedy Man; The Help; The River; Blast From the Past), born December 25, 1949. (Sissy Spacek 1974 Ginger in the Morning)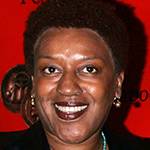 C. C. H. Pounder is 69 (nee Carol Christine Hilaria Pounder)
British Guyanese-American actress of TV (Claudette Wyms on The Shield; Loretta Wade on NCIS: New Orleans; ER; Sons of Anarchy; Women in Prison; Brothers; L.A. Law) and movies (Funny Valentines; End of Days; Avatar), born December 25, 1952. (CCH Pounder 2006 Photo: Peabody Awards)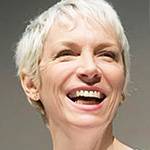 Annie Lennox is 67 (nee Ann Lennox)
Scottish singer-songwriter solo (Walking on Broken Glass; Put a Little Love in Your Heart) and with the Eurythmics (Sweet Dreams [Are Made of This]; Here Comes the Rain Again; Would I Lie to You; There Must Be an Angel [Playing with My Heart]), born December 25, 1954. (Annie Lennox 2008 Photo: Britt Berger)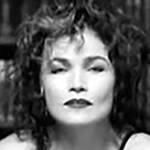 Alannah Myles is 63 (nee Alannah Byles)
Grammy and Juno Award-winning Canadian rock singer & songwriter (Black Velvet; Lover of Mine; Song Instead of a Kiss; Love Is; Family Secret; Sonny Say You Will; Still Got This Thing; Rockinghorse; Our World, Our Times; Bad 4 You), born December 25, 1958 (Alannah Myles Photo: Rob Doda)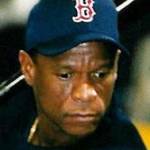 Rickey Henderson is 63 (nee Rickey Nelson Henley Henderson)
Baseball Hall of Fame retired American MLB left fielder (Oakland Athletics, New York Yankees, Toronto Blue Jays, San Diego Padres), "The Man of Steal", and 1981 Gold Glove Award winner, born December 25, 1958. (Rickey Henderson 2002 Photo: User Dlz28 at English Wikipedia)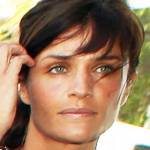 Helena Christensen is 53
Danish supermodel (Victoria's Secret; Vogue; Harper's Bazaar; Versace; Prada; Valentino) Revlon spokeswoman, Nylon Magazine creative director, fashion designer, and 1986 Miss Universe Denmark, born December 25, 1968. (Helena Christensen 2007 Photo: Ford Motor Company)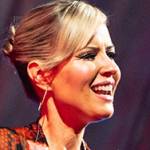 Dido is 50 (nee Florian Cloud de Bounevialle Armstrong)
British-Irish musician, songwriter, and singer solo (White Flag; Thank You; Here With Me;  Life For Rent; If I Rise; Hunter), and as a featured artist (Stan, with Eminem; Do They Know It's Christmas, Band Aid 20; One Step Too Far, with Faithless), born December 25, 1971. (Dido 2019 Photo: Ralph_PH)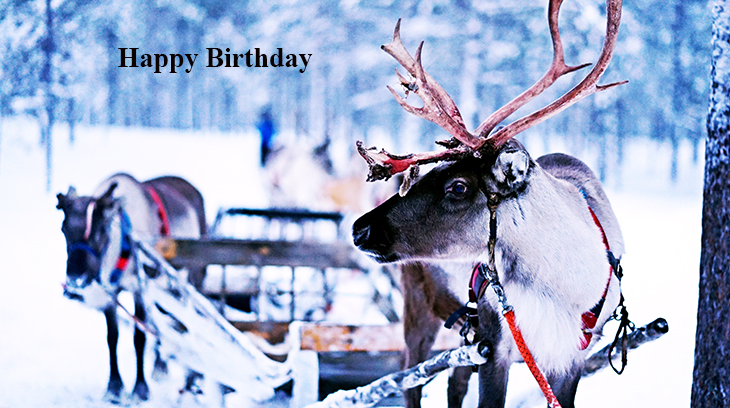 (Reindeer & Sled in Snow Photo: Norman Tsui via Unsplash)
Happy Birthday to everyone celebrating their birthday on December 25th!
Remember These December 25th Famous Birthdays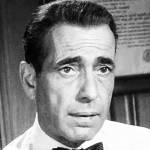 Humphrey Bogart (nee Humphrey DeForest Bogart; "Bogie")
Academy Award-winning American actor (Casablanca; The African Queen; The Maltese Falcon; Key Largo; The Treasure of the Sierra Madre; Sabrina; The Petrified Forest; High Sierra; In a Lonely Place; The Big Sleep; Dark Passage; We're No Angels; Knock on Any Door) (born Dec. 25, 1899 – died Jan. 14, 1957; age 57). Humphrey Bogart died of cancer. (Humphrey Bogart 1952 Deadline USA)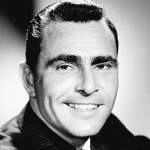 Rod Serling (nee Rodman Edward Serling)
American WWII paratrooper, actor, narrator, producer, and Emmy Award-winning screenwriter of TV (The Twilight Zone creator; Night Gallery; The Loner; The New People; Playhouse 90) and movies (Planet of the Apes; Seven Days in May) (born Dec. 25, 1924 – died June 28, 1975; age 50). Rod Serling died of a heart attack. (Rod Serling 1959 Photo: Gabor Rona / CBS Television)
Conrad Hilton
American businessman, entrepreneur and hotelier, founder of Hilton Hotels Corporation and the world-wide chain of hotels, married to Zsa Zsa Gabor (1942-1946), father of Conrad "Nicky" Hilton Jr. (born Dec. 25, 1887 – died Jan. 3, 1979; age 91). Conrad Hilton died of natural causes. (Conrad Hilton 1962 Photo: Harry Pot / Dutch National Archives)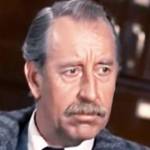 Frank Ferguson (nee Frank S. Ferguson)
American theatre director & character actor of TV (Eli Carson on Peyton Place; Return to Peyton Place; My Friend Flicka; Topper; Petticoat Junction; Lassie) and movies (Caught; The Marksman; Abbott and Costello Meet Frankenstein; Hush…Hush, Sweet Charlotte), (born Dec. 25, 1899 – died Sept. 12, 1978; age 78). Frank Ferguson died of cancer. (Frank Ferguson 1960 Bonanza)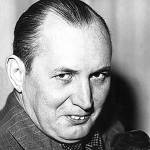 Robert Ripley (nee Robert LeRoy Ripley)

American entrepreneur, 1910's cartoonist and creator of the 1920's Ripley's Believe It or Not! syndicated cartoon strip, 1930s radio series creator and host, TV and movie host (born Dec. 25, 1890 – died May 27, 1949; age 58). Cause of death for Robert Ripley was a heart attack. (Robert Ripley c. 1940 Photo: Ripley Office)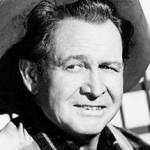 Barton MacLane

American actor of TV (Outlaws; I Dream of Jeannie) & movies (Bengal Tiger; Steve McBride in Smart Blonde films; Jailbreak; Bullets or Ballots; Jaguar; The Maltese Falcon; Scared Stiff; Captain Scarface; The Rounders; Melody Ranch) (born Dec. 25, 1902 – died Jan. 1, 1969; age 66). Barton MacLane died of pneumonia. (Barton MacLane 1961 Outlaws Photo: NBC TV)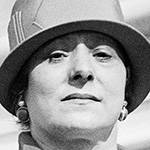 Helena Rubinstein (nee Chaja Rubinstein)
Polish-American cosmetician, entrepreneur and businesswoman who founded the Helena Rubinstein cosmetics company (born Dec. 25, 1872 – died Apr. 1, 1965; age 92). Helena Rubinstein died of natural causes. (Helena Rubinstein Photo: George Grantham Bain Collection / Library of Congress)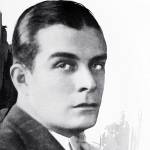 Earle Foxe (nee Earl Aldrich Fox)
American classic & silent film actor (St. Louis Woman; New Year's Eve; Destry Rides Again; The Mighty Treve; Dangerously Yours; Transatlantic; So Big!; Union Depot; A Bedtime Story; Blondie Johnson; Murder Goes to College; Military Academy; The Mind Reader; Dance, Fools, Dance), Black-Foxe Military Institute founder (born Dec. 25, 1891 – died Dec. 10, 1973; age 81). (Earle Foxe 1925)
*Images are public domain or Creative Commons licensed & sourced via Wikimedia Commons or Flickr, unless otherwise noted*