July 31st Birthdays
If you were born on July 31st you share a celebrity birthday with these famous people:
Don Murray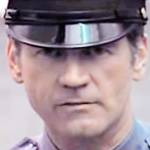 is 93
American actor of TV (Sid Fairgate on Knots Landing; The Outcasts; Sons and Daughters; Twin Peaks) and movies (Bus Stop; The Bachelor Party; A Hatful of Rain; Advise & Consent; Justin Morgan Had A Horse; Baby the Rain Must Fall; The Plainsman), born July 31, 1929. (Don Murray 1975 Deadly Hero)
Lynne Reid Banks is 93

English children's & youth author (The Indian in the Cupboard series; My Darling Villain; Harry the Poisonous Centipede series), adult fiction novelist (The L-Shaped Room; The Backward Shadow; Fair Exchange), born July 31, 1929. (Lynne Reid Banks Photo: by permission of Watson, Little Ltd)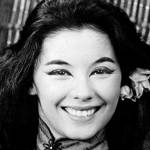 France Nuyen is 83 (nee France Nguyễn-vân-Nga)
Vietnamese-French psychologist, model & actress of stage, TV (Dr. Paulette Kiem on St. Elsewhere; Dr. Chen on Generations & Santa Barbara; Knots Landing) & movies (Diamond Head; A Girl Named Tamiko; Battle for the Planet of the Apes), born July 31, 1939. (France Nuyen 1958 Photo: CBS Television)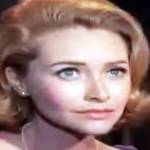 Susan Flannery is 83
American Emmy Award-winning actress of TV (Stephanie Douglas Forrester on The Bold and the Beautiful & The Young and the Restless; Dallas; Days of Our Lives), movies (Guns of Diablo), and TV director (Venice the Series; Guiding Light), born July 31, 1939. (Susan Flannery 1966 The Time Tunnel)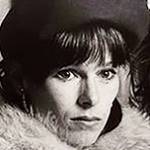 Geraldine Chaplin is 78
American actress of stage, TV, and movies (Doctor. Zhivago; The Hawaiians; The Three Musketeers, Nashville; Chaplin; The Age of Innocence; Cousin Bette; To Walk With Lions; Heidi;  Jurassic World: Fallen Kingdom; Cop-Out; Bolero), born July 31, 1944. (Geraldine Chaplin 1977 Welcome to L. A. Photo)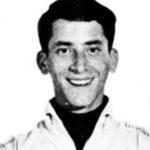 Gary Lewis is 76 (nee Gary Harold Lee Levitch)
American lead singer and drummer of Gary Lewis and Playboys (This Diamond Ring; Count Me In; Save Your Heart for Me; She's Just My Style; Everybody Loves a Clown; Green Grass; Sure Gonna Miss Her; My Heart's Symphony), born July 31, 1946. (Gary Lewis 1964 Photo: Liberty Records)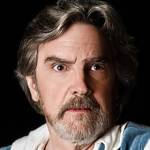 Lane Davies is 72
American director & actor of stage, TV (Mason Capwell on Santa Barbara; General Hospital; Days of Our Lives; The Bay; The Practice), and movies (The Magic of Lassie; Body Double), born July 31, 1950. (Lane Davies: Stanislav Callas | Man of La Mancha Prague Shakespeare Company, by permission)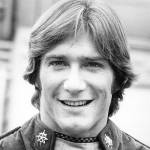 Barry Van Dyke is 71
American TV actor (Det. Steve Sloan on Diagnosis Murder; Mike Bryant in Murder 101 TV movies; Airwolf; The Van Dyke Show; The New Dick Van Dyke Show; The Harvey Korman Show; Galactica 1980; Gun Shy; The Redd Foxx Show), born July 31, 1951. (Barry Van Dyke 1980 Photo: ABC Television)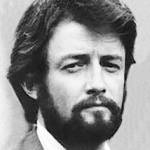 James Read is 69

American actor of TV (Clyde Weston on Days of Our Lives; Murphy Michaels on Remington Steele; North and South; Ken Davis on Wildfire; Charmed; American Dreams; General Hospital) & films (Beaches; Eight Men Out; Legally Blonde films), born July 31, 1953. (James Read 1986 North and South, Book II: ABC)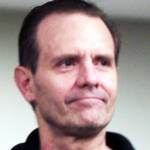 Michael Biehn is 66
American producer & actor of movies (The Terminator; Aliens; Navy Seals; The Abyss; The Fan; The Rock; Clockstoppers; The Art of War; The Night Visitor films; The Shadow Effect) and TV (The Magnificent Seven; The Runaways; Hill Street Blues), born July 31, 1956. (Michael Biehn 2014 Photo: Gage Skidmore)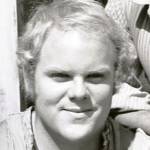 Dirk Blocker is 65
American character actor of TV (Hitchcock on Brooklyn Nine-Nine; Jerry Bragg on Black Sheep Squadron; Ryan's Four; Pacific Palisades) and movies (Born to Race; Night of the Scarecrow; Raise the Titanic; The Border), born July 31, 1957. (Dirk Blocker 1974 Little House on the Prairie Photo: NBC)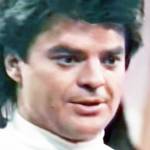 Wally Kurth is 64

American narrator, host & actor of video games, TV (Justin Kiriakis on Days of Our Lives since 1987; Ned Ashton Quartermaine on General Hospital; As The World Turns; 1 Day With), movies (Final Embrace), and singer with Kurth & Taylor, born July 31, 1958. (Wally Kurth 1989 Days of Our Lives NBC Promo)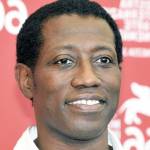 Wesley Snipes is 60
American martial artist, film producer, and actor of movies (Blade films; Major League; Passenger 57; Rising Sun; White Men Can't Jump; Murder at 1600; One Night Stand; U.S. Marshals; New Jack City; The Art of War, Drop Zone; Money Train; The Fan), born July 31, 1962. (Wesley Snipes 2009 Photo: Nicolas Genin)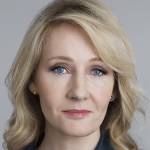 J. K. Rowling is 57 (nee Joanne Rowling; aka Robert Galbraith)
Hugo Award-winning British novelist, author of adult fiction, mysteries (The Casual Vacancy; Career of Evil), and children's fantasy fiction books (Harry Potter and the Philosopher's Stone; Harry Potter and the Goblet of Fire), born July 31, 1965. (J. K. Rowling Photo: © Mary McCartney 2015 / J. K. Rowling)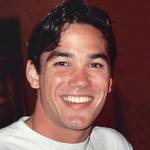 Dean Cain is 56 (nee Dean George Tanaka)
American host & actor of TV (Clark Kent / Superman on Lois & Clark: The New Adventures of Superman; Ripley's Believe It Or Not!; Pete Davenport on Hit the Floor; Bloopers; Masters of Illusion; Supergirl; The Division) and movies (Out of Time; Defending Santa), born July 31, 1966. (Dean Cain 1993: Alan Light)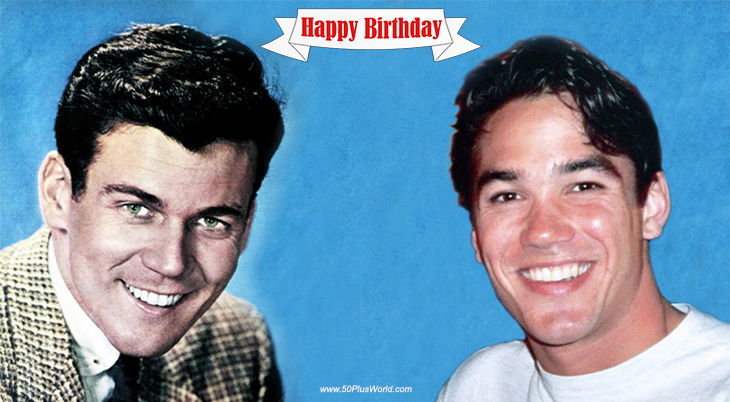 (Don Murray 1957 | Dean Cain 1993: Alan Light)
Happy Birthday to everyone celebrating their birthday on July 31st!
Remember These July 31st Famous Birthdays
Bryan Hextall

Hockey Hall of Fame Canadian professional hockey player, NHL New York Ranger right-wing forward who scored the 1940 Stanley Cup winning overtime goal, NHL All-Star, and father of NHL players Dennis Hextall & Bryan Hextall Jr. (born July 31, 1913 – died July 25, 1984; age 70). Bryan Hextall died of a heart attack. (Bryan Hextall 1938 Photo: Wide World Studios)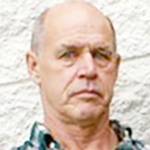 Geoffrey Lewis

Prolific American character actor of TV (Flo; Land's End; Falcon Crest; Gun Shy) and movies (The Culpepper Cattle Co.; Dillinger; Thunderbolt and Lightfoot; High Plains Drifter; Any Which Way You Can; Pink Cadillac; Maverick; Midnight in the Garden of Good and Evil; My Name is Nobody; Bad Company) (born July 31, 1935 – died Apr. 7, 2015; age 79). (Geoffrey Lewis: Bruce Chianese)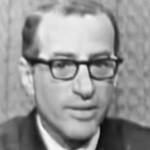 Bill Todman (nee William Selden Todman)
TV Academy Hall of Fame American producer with Mark Goodson, as Goodson-Todman Productions (Beat the Clock; The Match Game; The Price is Right; Family Feud; Password; To Tell the Truth; The Richard Boone Show; Tattletales) (born July 31, 1916 – died July 29, 1979; age 62). Bill Todman died of heart condition complications. (Bill Todman 1962 What's My Line?)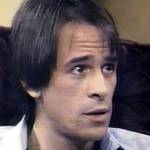 Gerald Anthony (nee Gerald Anthony Bucciarelli)
Emmy Award-winning American actor of TV (Marco Dane on One Life to Live & General Hospital; Father Peter Terranova on Wiseguy; Ross Burnett on L.A. Law; Another World; As the World Turns) and movies (Crackdown; She Hate Me) (born July 31, 1951 – died May 28, 2004; age 52). Gerald Anthony died of a heart attack. (Gerald Anthony 1979 One Life to Live Promo: ABC)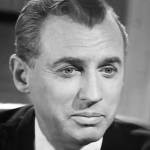 Chet Stratton (nee Chester B. Stratton)
American singer & actor of radio (The O'Neill's; Amanda of Honeymoon Hill; Pepper Young's Family) , TV (Perry Mason; Hogan's Heroes; The Twilight Zone; The Munsters; The Beverly Hillbillies; Have Gun, Will Travel), and films (Advise & Consent; Those Calloways; The Greatest Story Ever Told) (born July 31, 1910 – died July 7, 1970; age 59). (Chet Stratton 1962 Thriller)
Clarence Kolb
American actor of films (Road to Alcatraz; The Night of January 16th; Impact; Beloved Rogues; Five Little Peppers at Home; The Amazing Mr. Williams; Beware Spooks; I Was a Convict; His Girl Friday; The Toast of New York) & TV (George Honeywell on My Little Margie) (born July 31, 1874 – died Nov. 25, 1964; age 90). (Clarence Colb 1947 Lost Honeymoon Photo: Eagle-Lion Films)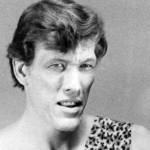 Ted Cassidy (nee Theodore Crawford Cassidy)
Tall (6′ 9″) American screenwriter (The Harrad Experiment), voice-over (Godzilla) & character actor of radio, TV (Lurch on The Addams Family), and films (The Limit; The Slams; Poor Pretty Eddy; Mackenna's Gold; Butch Cassidy and the Sundance Kid) (born July 31, 1932 – died Jan. 16, 1979; age 46). Ted Cassidy died of heart surgery. complications (Ted Cassidy 1969 NBC)
Brett Halliday (nee Davis Dresser)
Edgar Award-winning American writer of mysteries, westerns, romances, creator of the Mike Shayne detective character & mystery series (The Private Practice of Michael Shayne; Call for Michael Shayne; This is It, Michael Shayne; Dividend on Death; The Homicidal Virgin; Framed in Blood), & Mystery Writers of America founding member (born July 31, 1904 – died Feb. 4, 1977; age 72).
*Images are public domain or Creative Commons licensed & sourced via Wikimedia Commons, Vimeo, or Flickr, unless otherwise noted*