January 18th Birthdays
If you were born on this day January 18th, you share a celebrity birthday with: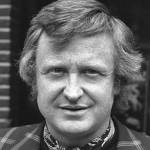 John Boorman is 88
American screenwriter, film producer and director (Deliverance; Hope and Glory; Excalibur; Where the Heart Is; The General; The Tailor of Panama; Point Blank; Hell in the Pacific; The Hard Way), born January 18, 1933. (John Boorman 1974 Photo: Punt / Dutch National Archives)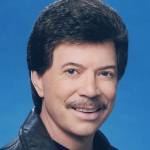 Bobby Goldsboro is 80

American guitarist, singer-songwriter (Honey; See the Funny Little Clown; Little Things; It's Too Late; Autumn of My Life; Watching Scotty Grow; Summer [The First Time]; Goodbye Marie) TV host (The Bobby Goldsboro Show), born January 18, 1941. (Bobby Goldsboro Photo: Fernstachit)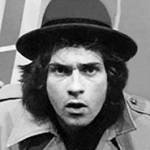 Brett Hudson is 68
American television producer (Cloud 9), director, screenwriter, & comedic singer-actor (The Hudson Brothers Razzle Dazzle Show; The Rock 'n' Fun Magic Show; The Hollywood Squares; Hysterical; Zero to Sixty), born January 18, 1953. (Brett Hudson 1975 Captain Kangaroo Photo: CBS TV)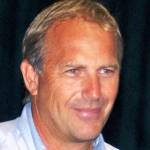 Kevin Costner is 66
Academy Award-winning American movie director, producer, & actor (Dances With Wolves; Silverado; The Postman; No Way Out; Field of Dreams; Mr. Brooks; The Untouchables; The Bodyguard; JFK; Wyatt Earp; Tin Cup), born January 18, 1955. (Kevin Costner 2003 Photo: SSgt. Dennis J. Henry Jr. / USAF)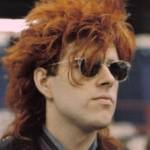 Tom Bailey is 65
English musician, songwriter & lead singer of The Thompson Twins (Hold Me Now; Lies; Doctor! Doctor!; Lay Your Hands on Me; King for a Day; Sugar Daddy; You Take Me Up), born January 18, 1956. (Tom Bailey 1986 Photo: (c) 1986 by Nancy J Price / Andwhatsnext at English Wikipedia)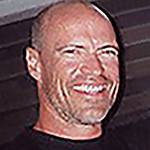 Mark Messier is 60 ("The Messiah"; "The Moose")
Canadian Hockey Hall of Fame NHL (Edmonton Oilers; New York Rangers; Vancouver Canucks) & WHA (Indianapolis Racers; Cincinnati Stingers) hockey player, 1984 Conn Smythe Trophy & Hart Trophy Winner (1990, 1992) (born January 18, 1961. (Mark Messier 1996 Photo: Bcavis545)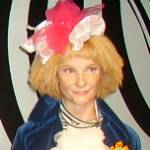 Jane Horrocks is 57 (nee Barbara Jane Horrocks)
English voice artist, singer, narrator, and actress on TV (Absolutely Fabulous; Zoo Days) and in movies (Little Voice; The Dressmaker; The Witches; Memphis Belle; Life is Sweet; Corpse Bride; Absolutely Fabulous: The Movie), born January 18, 1964. (Jane Horrocks Waxwork Model Photo: richiiebam)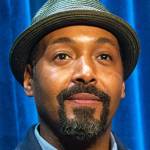 Jesse L. Martin is 52 (nee Jesse Lamont Watkins)
American actor of TV (Ed Green on Law & Order & Law & Order: Special Victims Unit; Joe West on The Flash; Quincy on One Life to Live; Ally McBeal; Smash; 413 Hope St.; The Philanthropist), and movies (Rent; Joyful Noise; Puncture), born January 18, 1969.  (Jesse L. Martin 2014 Photo: Dominick D)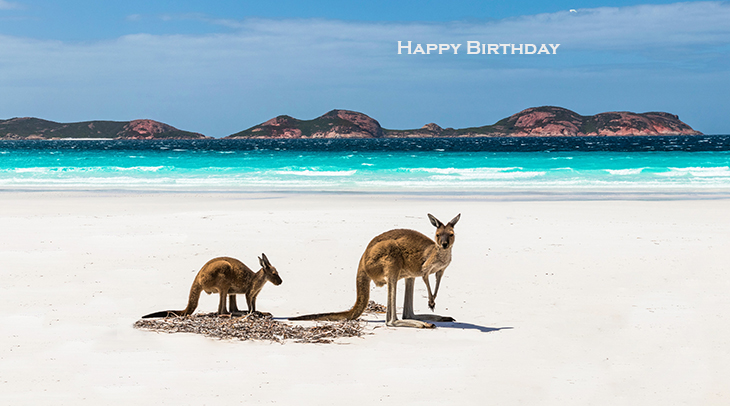 (Mother & Baby Kangaroo, Lucky Bay Beach, Australia Photo: Nick Dunn via Unsplash)
Happy Birthday to everyone celebrating their birthday on January 18!
And remembering these famous birthdays: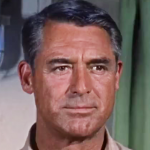 Cary Grant (nee Archibald Leach)
British-American movie star (An Affair to Remember; Father Goose; The Philadelphia Story; Arsenic and Old Lace; Notorious;, To Catch a Thief; North by Northwest; That Touch of Mink; Charade; Topper; Suspicion; Bringing Up Baby; The Bishop's Wife; Houseboat) (born Jan. 18, 1904 – Nov. 29, 1986; age 82). Cary Grant died of a stroke. (Cary Grant 1959 Operation Petticoat Screenshot)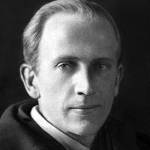 A. A. Milne (nee Alan Alexander Milne)
English writer, essayist & poet (When We Were Very Young; Now We Are Six), novelist (The Red House Mystery) children's book author (Winnie-the-Pooh, The House at Pooh Corner) and screenwriter (born Jan. 18, 1882 – died Jan. 31, 1956; age 74). Cause of death for A. A. Milne is unknown. (A. A. Milne 1922 Photo: E.O. Hoppé)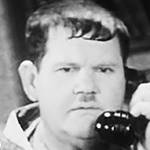 Oliver Hardy (nee Norvell Hardy; aka Babe Hardy)
American comedic actor (solo and with his comedy partner Stan Laurel) starting in silent movies (Another Fine Mess; Me and My Pal; Babes in Toyland; Way Out West; A Chump at Oxford; The Battle of the Century; Saps at Sea) (born Jan. 18, 1892 – Aug. 7, 1957; age 65). Oliver Hardy died of cerebral thrombosis after some strokes. (Oliver Hardy c. 1932 Photo: Stuart Axe)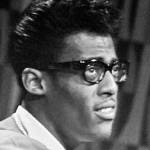 David Ruffin
American soul singer with Rock & Roll Hall of Fame vocal group The Temptations (Ain't Too Proud to Beg; You're My Everything; My Girl; I Wish it Would Rain; Beauty is Only Skin Deep), and solo artist (Walk Away From Love; Hurt the One You Love) (born Jan. 18, 1941 – died June 1, 1991; age 50). Cause of death for David Ruffin was cocaine use. (David Ruffin Photo: Karen)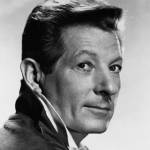 Danny Kaye (nee David Daniel Kaminsky)
Emmy Award-winning American singer-dancer, comedian, and actor of movies (The Secret Life of Walter Mitty; White Christmas; The Court Jester; The Inspector General; It's a Great Feeling; Hans Christian Andersen) & TV (The Danny Kaye Show) (born Jan. 18, 1911 – died Mar. 3, 1987; age 76). Danny Kaye had hepatitis C and died of heart failure. (Danny Kaye Photo)
Ray Dolby
American electrical engineer with a PH.D in physics, inventor of the Dolby Sound System (Dolby B noise-reduction) for audio signal processing (used in sound recording for music and movies), founder of Dolby Laboratories, and philanthropist (born Jan. 18, 1933 – died Sept. 12, 2013; age 80). Ray Dolby died of leukemia. (Ray Dolby 2004 Photo: USPTO)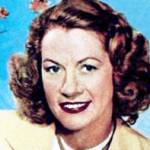 Lucille Wall
American actress of stage, radio (Portia Blake Manning on Portia Faces Life; Belle Jones on Lorenzo Jones; Winifred Wilbur on Your Family and Mine; The Adventures of Barbara Wayne; True Confessions; The First Nighter), and TV (Lucille Weeks R.N. on General Hospital; Dennis the Menace) (born Jan. 18, 1898 – died July 11, 1985; age 88). (Lucille Wall 1949 Photo)
*Images are public domain or Creative Commons licensed & sourced via Wikimedia Commons or Flickr, unless otherwise noted*