April 26th Birthdays
If you were born on April 26th you share a birthday with these famous people: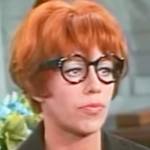 Carol Burnett is 87
Emmy Award-winning American comedic actress of stage, TV (The Carol Burnett Show; The Garry Moore Show; Carol & Company; Mad About You; All My Children; Once Upon a Mattress; Mama's Family; Here's Lucy) and movies (The Front Page; Annie), born April 26, 1933. (Carol Burnett 1966 The Lucy Show)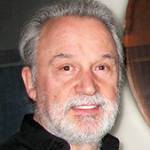 Giorgio Moroder is 80 (nee Giovanni Giorgio Moroder)
Septuagenarian Academy & Grammy Award-winning Italian record producer (Love to Love You Baby; MacArthur Park; Call Me), songwriter (Take My Breath Away; Flashdance), & film score composer (Cat People; Midnight Express), born April 26, 1940. (Giorgio Moroder 2007 Photo: Wolfgang Moroder)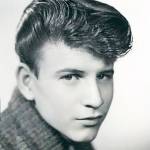 Bobby Rydell is 78 (nee Robert Louis Ridarelli)
American 60s teen idol, rock & roll singer (Wild One; Volare; Swingin' School; Forget Him; We Got Love; The Cha-Cha-Cha), actor of movies (Bye Bye Birdie; The Comedian) & TV (The Milton Berle Show; TV Teen Club), and septuagenarian born April 26, 1942. (Bobby Rydell 1960 Photo: James Kriegsmann)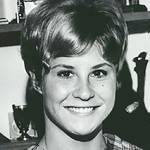 Donna De Varona Pinto is 73 (nee Donna Elizabeth de Varona; "Liz")

International Swimming Hall of Fame American Olympic gold medalist swimmer (1964 Tokyo – 400m individual medley, 4 x 100m freestyle relay), Emmy Award-winning TV sportcaster (ABC's Wide World of Sports), and octogenarian born April 26, 1947. (Donna de Varona 1964 Photo: UPI)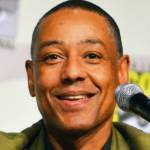 Giancarlo Esposito is 62
60+ American actor of TV (Gus on Breaking Bad & Better Call Saul; Revolution; Once Upon a Time; Guiding Light; Homicide: Life on the Street; Another World) & movies (School Daze; Bob Roberts; The Usual Suspects; Do The Right Thing), born April 26, 1958. (Giancarlo Esposito 2012 Photo: Genevieve)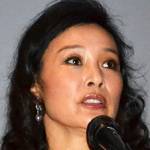 Joan Chen is 59 (nee Chen Chong)
55+ Chinese-American actress of TV (Twin Peaks; Marco Polo) and movies (The Last Emperor; Tai-Pan; Turtle Beach; Golden Gate; Heaven & Earth; On Deadly Ground; The Hunted; Wild Side; Judge Dredd; Twin Peaks: The Missing Pieces), born April 26, 1961. (Joan Chen 2012 Photo: jchan7388)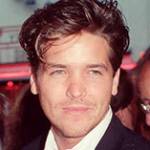 Michael Damian is 58 (nee Michael Damian Weir)
American 55+ singer-songwriter (Rock On; Was it Nothing At All), producer, director & actor of stage (Joseph and the Amazing Technicolor Dreamcoat), TV (The Young and the Restless; The Facts of Life; The Sweeter Side of Life) & movies, born April 26, 1962. (Michael Damian 1990 Photo: Alan Light)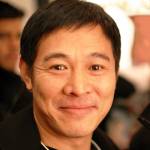 Jet Li is 57 (nee Li Lianjie)
Fifty-five-plus Chinese-Singaporean martial arts expert (Wushu) and action movie star (Romeo Must Die; The One; Cradle 2 The Grave; The Expendables; The Shaolin Temple; Once Upon a Time in China; Kiss of the Dragon; Unleashed; Lethal Weapon 4) born April 26, 1963. (Jet Li 2009 Photo: Robert Scobie) 
Kevin James is 55 (nee Kevin George Knipfing)
American stand up comedian, producer, screenwriter & actor of stage, TV (Doug Heffernan on The King of Queens; Kevin Can Wait; Everybody Loves Raymond) and movies (Paul Blart: Mall Cop; The Dilemma; Hitch; Zookeeper; Grown Ups), born April 26, 1965. (Kevin James 2011 Photo: Angela George)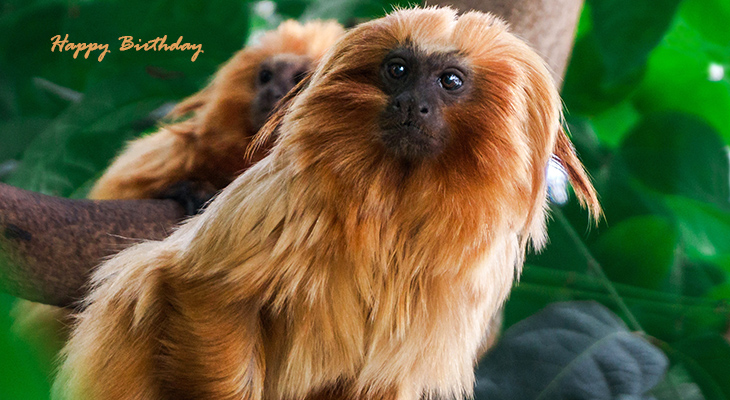 (Golden Lion Tamarin Monkey Photo: Derrick Brooks via Unsplash)
Happy Birthday to everyone celebrating their birthday on April 26th!
And remembering
Claudine Auger (nee Claudine Oger)

French movie actress (Thunderball; Triple Cross; The Devil in Love; Anyone Can Play; The Bastard; Black Belly of the Tarantula; Summertime Killer; Flic Story; The Bermuda Triangle; Lovers and Liars; The Repenter; Desire; Bloody Sun; Secret Places) (born Apr. 26, 1941 – died Dec. 18, 2019; age 78). Claudine Auger died after a long illness. (Claudine Auger 1965 Photo: UPI)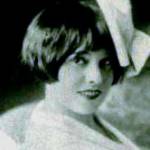 Anita Loos (nee Corinne Anita Loos)

American author (Gentlemen Prefer Blondes; But Gentlemen Marry Brunettes), playwright (The Whole Town's Talking), and Hollywood screenwriter (Riffraff; San Francisco; The Half-Breed; Susan and God; Blossoms in the Dust) (born Apr. 26, 1889 – died Aug. 18, 1981; age 92). Anita Loos had a lung infection before she died. (Anita Loos 1922 Photo: Alfred Cheney Johnston / Photoplay) 
Douglas Sirk (nee Hans Detlef Sierck)
German movie director (Imitation of Life; Magnificent Obsession; Written on the Wind; The Tarnished Angels; Battle Hymn; All That Heaven Allows; Taza, Son of Cochise; Has Anybody  Seen My Gal; Mystery Submarine; Lured; Summer Storm; Interlude) (born Apr. 26, 1897 – died Jan. 14, 1987; age 89). Douglas Sirk was reported to have died of cancer. (Douglas Sirk 1947 Photo: Photofest)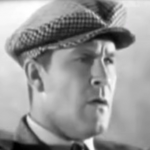 Guinn "Big Boy" Williams (nee Guinn Terrell Williams Jr.)
American actor of TV (Pete on Circus Boy; My Friend Flicka) & movies (Whistling Jim; Cyclone Jones; Santa Fe Trail; Wolfheart films; Lucky Star; The Phantom; Big Boy Rides Again; The Big Fight; Thunder Over Texas; The Glass Key; Nevada; The Hired Gun) (born Apr. 26, 1899 – died June 6, 1962; age 63). "Big Boy" Williams died of uremic poisoning. (Guinn Williams 1937 Dangerous Holiday)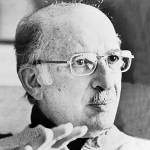 Bernard Malamud
American short story writer (The Jewbird; The Mourners), 1967 Pulitzer Prize for Fiction novelist (The Fixer; The Natural; The Assistant; Dublin's Lives; The Tenants; A New Life; God's Grace) (born Apr. 26, 1914 – died Mar. 18, 1986; age 71). Cause of death for Bernard Malamud is unknown. (Bernard Malamud c 1979 Photo: John Bragg)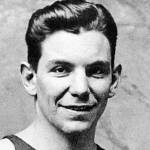 Eddie Eagan (nee Edward Patrick Francis Eagan)
American lawyer, decorated WWII veteran, and 2-time Olympic gold medal athlete in boxing (1920 Antwerp Summer Olympics light-heavyweight boxing) and bobsleigh (1932 Lake Placid Winter Olympics 4-man bobsled) (born Apr. 26, 1897 – died June 14, 1967; age 70). Cause of death for Eddie Eagan is unknown. (Eddie Eagan c 1920 Photo: Keystone-France)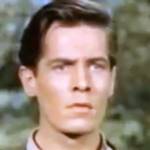 Derek Waring (nee Derek Barton-Chapple)
English actor of stage, movies & TV (Det. Inspector Neil Goss on Z Cars; Bill Radford: Reporter; Thundercloud; Emmerdale; Partners; The Happy Apple; Moody and Pegg; An Unofficial Rose; Killers; The Escape of R.D.7; Heart of the Country) (born Apr. 26, 1927 – died Feb. 20, 2007; age 79). Derek Waring died of cancer. (Derek Waring 1957 the Adventures of Sir Lancelot)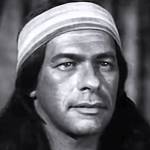 Mike Kellin
American actor of TV (The Wackiest Ship in the Army; Honestly, Celeste!; Have Gun – Will Travel – The Untouchables; Naked City; Suspense; Adventures in Paradise; Route 66; Mr. Novak) and movies (At War With the Army; The Boston Strangler; Lonelyhearts; Hell is For Heroes) (born Apr. 26, 1922 – died Aug. 26, 1983; age 61). Mike Kellin died of lung cancer. (Mike Kellin 1959 Black Saddle)
*Images are public domain or Creative Commons licensed & sourced via Wikimedia Commons, Vimeo, or Flickr, unless otherwise noted*