April 26th Birthdays
If you were born on April 26th you share a celebrity birthday with these famous people: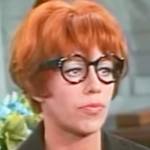 Carol Burnett (ex of Joe Hamilton, Don Saroyan)
Emmy Award-winning American comedic actress of stage, TV (The Carol Burnett Show; The Garry Moore Show; Carol & Company; Mad About You; All My Children; Once Upon a Mattress; Mama's Family; Here's Lucy) and movies (The Front Page; Annie), born April 26, 1933. (Carol Burnett 1966 The Lucy Show)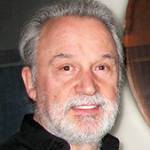 Giorgio Moroder (nee Giovanni Giorgio Moroder)
Academy & Grammy Award-winning Italian record producer (Love to Love You Baby; MacArthur Park; Call Me), songwriter (Take My Breath Away; Flashdance), & film score composer (Cat People; Midnight Express; Chase), born April 26, 1940. (Giorgio Moroder 2007 Photo: Wolfgang Moroder)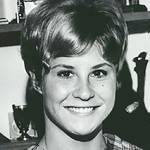 Donna De Varona Pinto (nee Donna Elizabeth de Varona; "Liz")

International Swimming Hall of Fame American swimmer, Tokyo Olympics gold medalist (400m individual medley, 4x100m freestyle relay), & Emmy-winning TV sportscaster (ABC's Wide World of Sports), born April 26, 1947. Sister of Joanna Kerns. Niece of Miriam Cooper. (Donna de Varona 1964: UPI)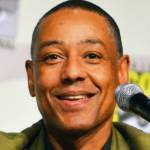 Giancarlo Esposito
 American actor of TV (Gus on Breaking Bad & Better Call Saul; Revolution; Once Upon a Time; Guiding Light; Homicide: Life on the Street; Another World) and films (School Daze; Bob Roberts; The Usual Suspects; Do The Right Thing), born April 26, 1958. (Giancarlo Esposito 2012 Photo: Genevieve)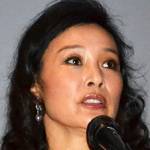 Joan Chen (nee Chen Chong)
Chinese-American actress of TV (Twin Peaks; Marco Polo) and movies (The Last Emperor; Tai-Pan; Turtle Beach; Golden Gate; Heaven & Earth; On Deadly Ground; The Hunted; Wild Side; Judge Dredd; Twin Peaks: The Missing Pieces), born April 26, 1961. (Joan Chen 2012 Photo: jchan7388)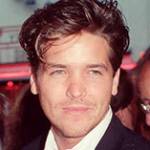 Michael Damian (nee Michael Damian Weir)
American singer-songwriter (Rock On; Was it Nothing At All), producer, director and actor of stage (Joseph and the Amazing Technicolor Dreamcoat), movies & TV (The Young and the Restless; The Facts of Life; The Sweeter Side of Life), born April 26, 1962. (Michael Damian 1990 Photo: Alan Light)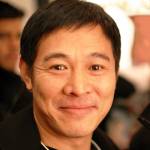 Jet Li (nee Li Lianjie)
Chinese-Singaporean martial arts expert (Wushu), actor, and action movie star (Romeo Must Die; The One; Cradle 2 The Grave; The Expendables; The Shaolin Temple; Once Upon a Time in China; Kiss of the Dragon; Unleashed; Lethal Weapon 4), born April 26, 1963. (Jet Li 2009 Photo: Robert Scobie) 
Kevin James (nee Kevin George Knipfing; brother of Gary Valentine)
American stand up comedian, producer, screenwriter & actor of stage, TV (Doug Heffernan on The King of Queens; Kevin Can Wait; Everybody Loves Raymond) and movies (Paul Blart: Mall Cop; The Dilemma; Hitch; Zookeeper; Grown Ups), born April 26, 1965. (Kevin James 2011 Photo: Angela George)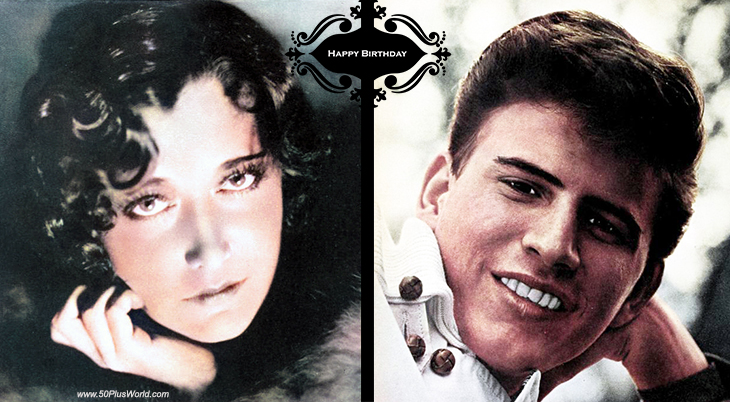 (Dorothy Sebastian 1930: Hurrell | Bobby Rydell 1960)
Happy Birthday to everyone celebrating their birthday on April 26th!
Remember These April 26th Famous Birthdays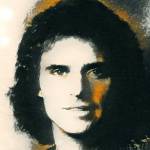 Gary Wright
American actor of Broadway (Fanny), radio & TV; keyboardist, lead singer & songwriter of Wonderwheel and Spooky Tooth (That Was Only Yesterday; Dream Weaver; Love is Alive; Really Wanna Know You; Can't Find the Judge; No Church in the Wild) and with other artists (George Harrison, Ringo Starr, etc.) (born Apr. 26, 1943 – died Sept. 4, 2023; age 80). (Gary Wright 1977 Painting)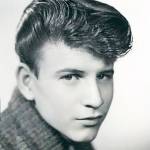 Bobby Rydell is 79 (nee Robert Louis Ridarelli)
American 60s teen idol, rock & roll singer (Wild One; Volare; Swingin' School; Forget Him; We Got Love; The Cha-Cha; Wildwood Days ), actor of movies (Bye Bye Birdie; The Comedian) and television (The Milton Berle Show; TV Teen Club) (born Apr. 26, 1942 – died Apr. 5, 2022; age 79). Bobby Rydell died of pneumonia complications. (Bobby Rydell 1960: James Kriegsmann) 
Claudine Auger (nee Claudine Oger)

French movie actress (Thunderball; Triple Cross; The Devil in Love; Anyone Can Play; The Bastard; Black Belly of the Tarantula; Summertime Killer; Flic Story; The Bermuda Triangle; Lovers and Liars; The Repenter; Desire; Bloody Sun; Secret Places) (born Apr. 26, 1941 – died Dec. 18, 2019; age 78). Claudine Auger died after a long illness. (Claudine Auger 1965 Photo: UPI)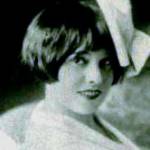 Anita Loos (nee Corinne Anita Loos; married John Emerson)

American actress, author (Gentlemen Prefer Blondes; But Gentlemen Marry Brunettes), playwright (The Whole Town's Talking), and screenwriter (Riffraff; San Francisco; The Half-Breed; Susan and God; Blossoms in the Dust) (born Apr. 26, 1889 – died Aug. 18, 1981; age 92). Anita Loos had a lung infection before she died. (Anita Loos 1922 Photo: Alfred Cheney Johnston / Photoplay) 
Douglas Sirk (nee Hans Detlef Sierck)
German movie director (Imitation of Life; Magnificent Obsession; Written on the Wind; The Tarnished Angels; Battle Hymn; All That Heaven Allows; Taza, Son of Cochise; Has Anybody  Seen My Gal; Mystery Submarine; Lured; Summer Storm; Interlude) (born Apr. 26, 1897 – died Jan. 14, 1987; age 89). Douglas Sirk was reported to have died of cancer. (Douglas Sirk 1947 Photo: Photofest)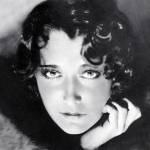 Dorothy Sebastian (nee Stella Dorothy Sabiston; ex of William Boyd)
American film actress (They Never Come Back; Ladies Must Play; Our Blushing Brides; Spite Marriage; His First Command; Our Dancing Daughters; The Unholy Night; George White's Scandals; Kansas Cyclone; The Mysterious Pilot; California; Bluebeard's Seven Wives) (born Apr. 26, 1903 – died Apr. 8, 1957; age 53). Dorothy Sebastian died of cancer. (Dorothy Sebastian 1930: Hurrell)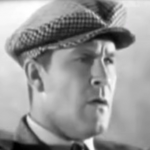 Guinn "Big Boy" Williams (nee Guinn Terrell Williams Jr.)
American actor of TV (Pete on Circus Boy; My Friend Flicka) & movies (Whistling Jim; Cyclone Jones; Santa Fe Trail; Wolfheart films; Lucky Star; The Phantom; Big Boy Rides Again; The Big Fight; Thunder Over Texas; The Glass Key; Nevada; The Hired Gun) (born Apr. 26, 1899 – died June 6, 1962; age 63). Married Dorothy Peterson; ex of Barbara Weeks. (Guinn Williams 1937 Dangerous Holiday)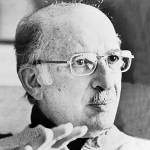 Bernard Malamud
American short story writer (The Jewbird; The Mourners; Idiots First; Angel Levine; The First Seven Years; Take Pity; The Model), 1967 Pulitzer Prize for Fiction novelist (The Fixer; The Natural; The Assistant; Dubin's Lives; The Tenants; A New Life; God's Grace; Pictures of Fidelman) (born Apr. 26, 1914 – died Mar. 18, 1986; age 71). (Bernard Malamud c 1979 Photo: John Bragg)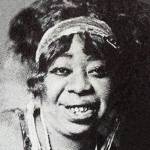 Ma Rainey (nee Gertrude Pridgett; married William "Pa" Rainey)
Grammy Lifetime Achievement Award-winning Blues and Rock and Roll Halls of Fame American blues singer, songwriter, and recording artist called "Mother of the Blues" (Moonshine Blues; See See Rider Blues; Ma Rainey's Black Bottom; Bo-Weevil Blues; Jelly Bean Blues; Stack O'Lee Blues; Soon This Morning) (born Apr. 26, 1886 – died Dec. 22, 1939; age 53). (Ma Rainey 1917)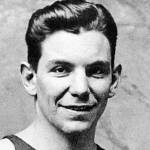 Eddie Eagan (nee Edward Patrick Francis Eagan)
American lawyer, decorated WWII veteran, and 2-time Olympic gold medal athlete in boxing (1920 Antwerp Summer Olympics light-heavyweight boxing) and bobsleigh (1932 Lake Placid Winter Olympics 4-man bobsled) (born Apr. 26, 1897 – died June 14, 1967; age 70). Cause of death for Eddie Eagan is unknown. (Eddie Eagan c 1920 Photo: Keystone-France)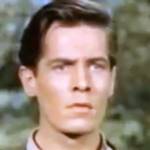 Derek Waring (nee Derek Barton-Chapple; married Dorothy Tutin)
English actor of stage, movies & TV (Det. Inspector Neil Goss on Z Cars; Bill Radford: Reporter; Thundercloud; Emmerdale; Partners; The Happy Apple; Moody and Pegg; An Unofficial Rose; Killers; The Escape of R.D.7; Heart of the Country) (born Apr. 26, 1927 – died Feb. 20, 2007; age 79). Derek Waring died of cancer. (Derek Waring 1957 the Adventures of Sir Lancelot)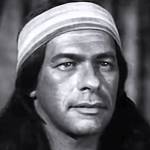 Mike Kellin
American actor of TV (The Wackiest Ship in the Army; Honestly, Celeste!; Have Gun – Will Travel – The Untouchables; Naked City; Suspense; Adventures in Paradise; Route 66; Mr. Novak) and movies (At War With the Army; The Boston Strangler; Lonelyhearts; Hell is For Heroes) (born Apr. 26, 1922 – died Aug. 26, 1983; age 61). Mike Kellin died of lung cancer. (Mike Kellin 1959 Black Saddle)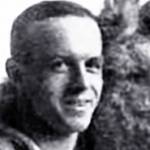 Fred Woodward (nee Fred J. Warrington)
Canadian actor, "King of the Animal Personators" of vaudeville stages (Orpheum circuit), Broadway, & silent movies (The Patchwork Girl of Oz; The Magic Cloak; The New Wizard of Oz; The Last Egyptian) associated with Oz Films, Hank the Mule, and L. Frank Baum (born Apr. 26, 1882 – died Mar. 26, 1960; age 77). (Fred Woodward 1914 Who's Who in the Film World)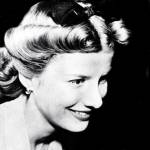 Frances Robinson (nee Marion Frances Ladd; married Sonny Chalif)
American movie actress (Tim Tyler's Luck; Red Barry; Forbidden Valley; So You Won't Talk; The Lone Wolf Keeps a Date; Desperate Trails; Glamour for Sale; Outlaws of the Panhandle; Riders of Pasco Basin; Bedtime Story; Personal Secretary; Society Smugglers; Smilin' Through; Backfire; Orphans of the Storm) (born Apr. 26, 1916 – died Aug. 16, 1971; age 55). (Frances Robinson 1940)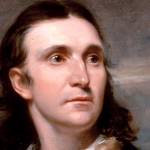 John James Audubon (nee Jean Rabine; aka Jean-Jacques Fougère Audubon)
French-American hunter, taxidermist, naturalist, ornithologist (discovered 25+ species & sub-species), artist, painter in watercolors & oils (birds, plants, portraits), and author (The Birds of America; Ornithological Biographies); Royal Society of Britain & American Academy of Arts and Sciences Fellow (born Apr. 26, 1785 – died Jan. 27, 1851; age 65). (John James Audubon 1826: J Syme)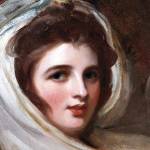 Emma, Lady Hamilton (nee Amy Lyon; aka Emma Hart)
English actress, singer, & mistress of the nobility (Sir Harry Fetherstonhaugh; Charles Francis Greville), nude model "the attitudes" and muse for George Romney and other painters, married to Sir William Hamilton, her affair with Lord Nelson resulted in a scandal (born Apr. 26, 1765 – died Jan. 15, 1815; age 49). (Emma, Lady Hamilton c. 1785: George Romney)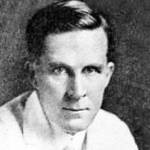 William Desmond Taylor (nee William Cunningham Deane-Tanner)
Irish-American WWI Canadian Expeditionary Force lieutenant, silent film actor & director (The Soul of Youth; Anne of Green Gables; Huckleberry Finn; Captain Kidd, Jr.; Morals; Tom Sawyer) (born Apr. 26, 1872 – died Feb. 1, 1922; age 49). Partner of Neva Gerber. William Desmond Taylor was shot, his murder unsolved. (William Desmond Taylor 1917: J. Gordon Edwards)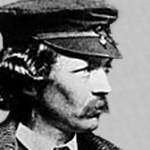 Frederick Law Olmstead ("U.S. Father of Landscape Architecture")
American journalist, conservationist, public administrator, landscape architect of estates & public parks (Central Park, New York; Niagara Reservation, Niagara Falls, N.Y.; Prospect Park, Brooklyn; Biltmore Estate; Stanford University, Palo Alto; Montebello Park, St. Catharines) (born Apr. 26, 1822 – died Aug. 28, 1903; age 81). (Frederick Law Olmstead 1857)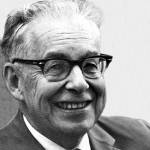 Charles Francis Richter
American physicist & seismologist, California Institute of Technology professor, developed a seismograph and the Richter scale (with Beno Gutenberg) to measure the relative size and strength of earthquake sources, and co-author of Seismicity of the Earth (born Apr. 26, 1900 – died Sept. 30, 1985; age 85). (Charles Francis Richter c. 1970: Caltech)
*Images are public domain or Creative Commons licensed & sourced via Wikimedia Commons, Vimeo, or Flickr, unless otherwise noted*