March 1st Birthdays
If you were born on March 1st you share a celebrity birthday with these famous people: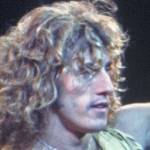 Roger Daltrey is 79

English actor (Tommy) and lead singer of Rock & Roll Hall of Fame band The Who (My Generation; I Can't Explain; Pinball Wizard; Won't Get Fooled Again; I Can See For Miles; Who Are You; The Kids Are Alright; Magic Bus; My Generation), born March 1, 1944. (Roger Daltrey 1975 The Who Photo: Jim Summaria)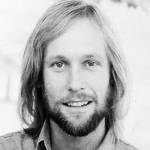 Mike d'Abo is 79 (nee Michael David d'Abo; father of Olivia d'Abo)
English radio show host (The Golden Years), singer-songwriter solo (Handbags and Gladrags; Build Me Up Buttercup; Loving Cup; Miss Me in the Morning) & with Manfred Mann (Mighty Quinn; Do Wah Diddy Diddy; Pretty Flamingo), born March 1, 1944. Cousin of Maryam d'Abo. (Mike D'Abo 1972: Roger Perry)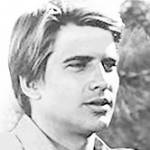 Dirk Benedict is 78 (nee Dirk Niewoehner; ex of Toni Hudson)
American author (Confessions of a Kamikaze Cowboy), actor of stage, TV (Templeton Peck on The A-Team; Lieutenant Starbuck on Battlestar Galactica; Chopper One; Charlie's Angels), and movies (Battlestar Galactica; The A-Team; Alaska), born March 1, 1945. (Dirk Benedict 1973 Ssssss Photo: NBC)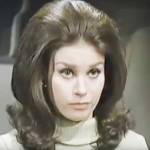 Lana Wood is 77 (nee Svetlana Gurdin; sister of Natalie Wood)
American producer (The Mystery of Natalie Wood), actress of films (Justin Morgan Had a Horse; Diamonds Are Forever; Grayeagle) & TV (Sandy on Peyton Place; Capitol; Who is the Black Dahlia?), born March 1, 1946. Aunt of Natasha Gregson Wagner; ex-partner of Alan Feinstein. (Lana Wood c 1966)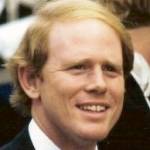 Ron Howard is 69 (nee Ronald; father of Paige & Bryce Dallas Howard)
American actor, director, & producer of TV (Opie on The Andy Griffith Show; Richie on Happy Days; Arrested Development; Felicity; Curious George) & films (The Music Man; American Graffiti; Far and Away; The 'Burbs), born March 1, 1954. Rance's son, Clint's brother. (Ron Howard 1990: Georges Biard)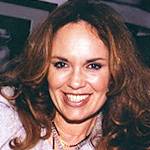 Catherine Bach is 69 (nee Catherine Bachman)
American actress of TV (Daisy Duke on The Dukes of Hazzard; Margo on African Skies; Anita Lawson on The Young and the Restless) and movies (Thunderbolt and Lightfoot; Criminal Act; Masters of Menace), born March 1, 1954. Ex-daughter-in-law of Angela Lansbury. (Catherine Bach 1995: Reggie Bibbs)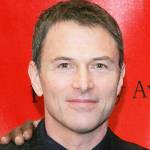 Tim Daly is 67 (nee James Timothy Daly; son of James Daly)
American actor of TV (Wings; Private Practice; Madam Secretary; The Fugitive; Almost Grown) & films (The Object of My Affection; Love or Money: Year of the Comet; Diner; Made in Heaven; Just The Way You Are), born March 1, 1956. Brother of Tyne Daly; partner of Téa Leoni. (Tim Daly 2006: Peabody Awards)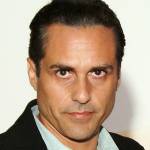 Maurice Benard is 60 (nee Mauricio Jose Morales)
Cuban-American actor of TV (Michael "Sonny" Corinthos on General Hospital, Port Charles, & General Hospital: Night Shift; Nico Kelly on All My Children) and movies (Joy; The Ghost and the Whale; A Lover Betrayed; Ruby; Confession; Equal Standard), born March 1, 1963. (Maurice Benard 2005 Photo: SAMHSA)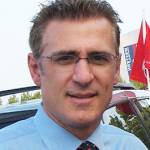 Ron Francis is 60 (nee Ronald Michael Francis Jr.)
Hockey Hall of Fame Canadian NHL hockey player (Hartford Whalers, Pittsburgh Penguins, Carolina Hurricanes, Toronto Maple Leafs), Lady Byng Trophy (1995, 1998, 2002), & Carolina Hurricanes GM, born March 1, 1963. (Ron Francis 2006 Photo: akulawolf / Ron Francis, Rudely Interrupted)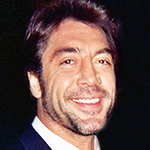 Javier Bardem is 54 (married Penelope Cruz)
Academy Award-winning Spanish actor of TV (Being the Ricardos) & films (No Country for Old Men; Vicky Cristina Barcelona; Before Night Falls; Eat Pray Love; Skyfall; Love in the Time of Cholera; The Gunman; Pirates of the Caribbean: Dean Men Tell No Tales), born March 1, 1969. (Javier Bardem 2008: Greg Hernandez)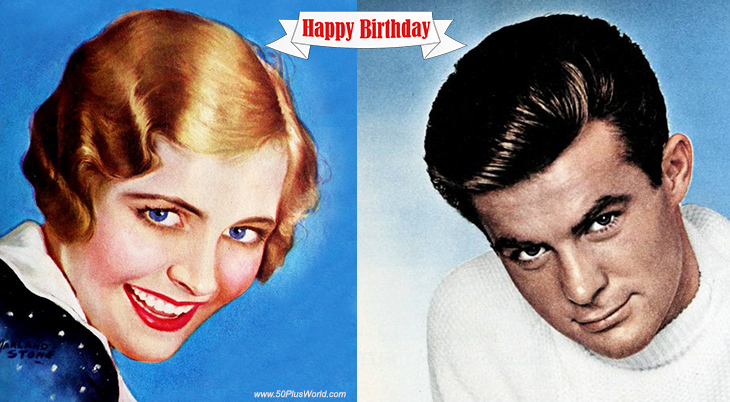 (Lois Moran 1931: Marland Stone | Robert Conrad 1961)
Happy Birthday to everyone celebrating their birthday on March 1st!
Remember These March 1st Famous Birthdays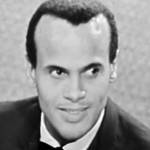 Harry Belafonte (nee Harold George Bellanfanti Jr.; "King of Calypso")

Grammy, Emmy, & Tony Award-winning American songwriter, singer (Banana Boat [Day-O]; Matilda; Jump in the Line; Jamaica Farewell), and blacklisted actor (Island in the Sun; Carmen Jones; Buck and the Preacher; The Angel Levine; Bobby) (born Mar. 1, 1927 – died Apr. 25, 2023; age 96). Father of Shari Belafonte. (Harry Belafonte 1962 What's My Line?)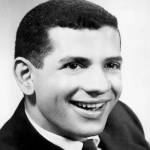 Robert Clary (nee Robert Max Widerman)
Jewish French-American singer, actor of TV (LeBeau on Hogan's Heroes; Robert LeClair on Days of Our Lives; Pierre Jourdan on The Bold and the Beautiful), movies (A New Kind of Love; The Hindenburg; Thief of Damascus; Ten Tall Men), & WWII Buchenwald concentration camp survivor (born Mar. 1, 1926 – died Nov. 16, 2022; age 96). (Robert Clary 1953 Photo: William Morris Agency)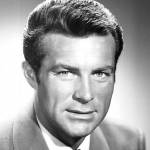 Robert Conrad (nee Conrad Robert Falk)
American actor of TV (Tom Lopaka on Hawaiian Eye & 77 Sunset Strip; James T. West on The Wild Wild West; Pappy Boyington on Black Sheep Squadron; Jesse Hawkes; Assignment: Vienna), and movies (Palm Springs Weekend; Young Dillinger; The Lady in Red) (born March 1, 1935 – died Feb. 8, 2020; age 84). Robert Conrad died of heart failure. (Robert Conrad 1965: Gabor Rona/CBS TV)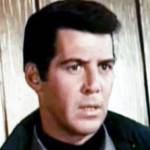 Jed Allan (nee Jed Allan Brown)
American actor & host of movies (Ice Station Zebra; The Photographer) and TV (C. C. Capwell on Santa Barbara; Paul Britton on The Secret Storm; Don Craig on Days of Our Lives; Ace Hubbard on Love of Life; Scott Turner on Lassie; Beverly Hills 90210; General Hospital; Port Charles; Adam-12; Love, American Style) (born Mar. 1, 1935 – died Mar. 9, 2019; age 84). (Jed Allan 1969 Lassie)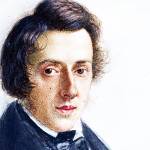 Frédéric François Chopin (nee Fryderyk Franciszek Chopin)
Polish pianist & composer (Piano Concerto No. 1; Nocturne No. 1; Nocturne in e-Flat Major, Op.9, No. 2; Minute Waltz in D Flat Major;  Revolutionary Etude; Mazurka A-minor; Prelude in E Minor; Raindrop Prelude Opus 28; Polonaise in A Flat Major, Opus 53) (born Mar. 1, 1810 – died Oct. 17, 1849; age 39). Ex-partner of George Sand. (Frédéric Chopin 1836 Portrait: Maria Wodzińska)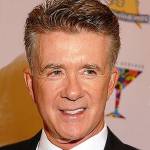 Alan Thicke (nee Alan Willis Jeffrey; ex of Gloria Loring; dad of Robin Thicke)
Canadian screenwriter, actor & host of TV (Dr. Jason Seaver on Growing Pains; Hope & Gloria; The Bold and the Beautiful; The Alan Thicke Show; Unusually Thicke; Thicke of the Night; The Bobby Vinton Show) (born Mar. 1, 1947 – died Dec. 13, 2016; age 69). Alan Thicke died of an aortic dissection. (Alan Thicke 2010: © Glenn Francis, www.PacificProDigital.com)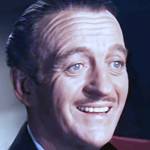 David Niven (nee James David Graham Niven)

English Academy Award-winning actor (Separate Tables; Raffles; The Pink Panther; Around the World in Eighty Days; Please Don't Eat the Daisies; Death on the Nile; The Guns of Navarone; Wuthering Heights; The Bishop's Wife; The Sea Wolves) (born Mar. 1, 1910 – died July 29, 1983; age 73). David Niven died of ALS / Lou Gehrig's disease. (David Niven 1963 The Pink Panther Trailer)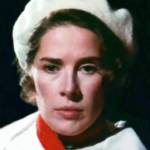 Joan Hackett (ex of Richard Mulligan)
American actress of stage (Call Me By My Rightful Name), TV (Gail Prentiss on Young Dr. Malone; The Defenders), & films (Only When I Laugh; Support Your Local Sheriff!; The Group; Will Penny; Rivals; The Last of Sheila; The Terminal Man; Treasure of Matecumbe; One-Trick Pony; The Escape Artist) (born Mar. 1, 1934 – died Oct. 8, 1983; age 49). Joan Hackett died of ovarian cancer.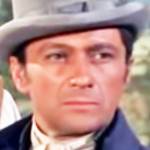 Cesare Danova (nee Cesare Deitinger)
Italian-American actor of TV (Garrison's Gorillas; The Doris Day Show) and movies (Tender is the Night; Cleopatra; Gidget Goes to Rome; Viva Las Vegas; National Lampoon's Animal House; Crossed Swords; Tender is the Night; Boy, Did I Get a Wong Number!) (born Mar. 1, 1926 – died Mar. 19 1992; age 66). Cesare Danova died of a heart attack. (Cesare Danova 1966 Daniel Boone)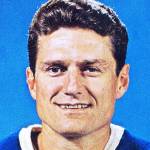 Allan Stanley
Canadian NHL Hockey Hall of Fame defenceman (New York Rangers, Chicago Blackhawks, Philadelphia Flyers, Toronto Maple Leafs), NHL All-Star (1960, 1961, 1966) with 4 Stanley Cups (1962, 1963, 1964, 1967) (born Mar. 1, 1926 – died Oct. 18, 2013; age 87). Allan Stanley died of knee surgery complications. (Allan Stanley 1963-1965 Photo: Ralston-Purina Company)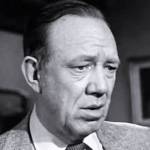 Paul Hartman
Tony Award-winning American dancer-actor of stage, TV (The Hartmans; Emmett Clark on Mayberry R.F.D. & The Andy Griffith Show; The Pride of the Family; Petticoat Junction; Alfred Hitchcock Presents), and movies (Sunny; Man on a Tightrope; The Thrill of It All) (born Mar. 1, 1904 – died Oct. 2, 1973; age 69). Paul Hartman died of a heart attack. (Paul Hartman 1960 Thriller)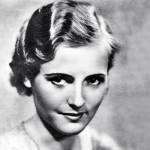 Lois Moran (nee Lois Darlington Dowling)
American actress of stage, TV (May Herrick on Waterfront), silent films (Stella Dallas; Camille; The River Pirate; Joy Street; Blindfold; Padlocked) & early sound movies (Words and Music; Transatlantic; West of Broadway; Men in Her Life; The Spider; Mammy), an inspiration for F. Scott Fitzgerald's Tender is the Night (born Mar. 1, 1909 – died July 13, 1990; age 81). (Lois Moran 1931)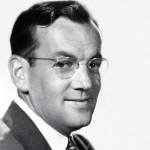 Glenn Miller (nee Alton Glenn Miller)
American trombonist, composer, & big bandleader (Chattanooga Choo Choo; In the Mood; Stairway to the Stars; Little Brown Jug; The Lady's In Love With You; Moonlight Serenade; Indian Summer; Pennsylvania 6-5000; At Last; Tuxedo Junction) (born Mar. 1, 1904 – missing Dec. 15, 1944; age 40). Glenn Miller's plane disappeared over the Atlantic during WWII. (Glenn Miller 1943)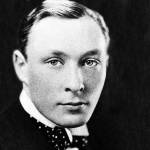 Lionel Atwill (ex of Elsie Mackay, Louise Cromwell Brooks)
English film actor (Captain Blood; To Be or Not to Be; Charlie Chan in Panama; Mystery of the Wax Museum; The Devil is a Woman; The Song of Songs; Murders in the Zoo; Doctor X; Secret of the Blue Room; Son of Frankenstein; The Devil is a Woman; The Hound of the Baskervilles; Rendezvous; Mr. Moto Takes a Vacation (born Mar. 1, 1885 – died Apr. 22, 1946; age 61). (Lionel Atwill 1919) 
*Images are public domain or Creative Commons licensed & sourced via Wikimedia Commons, Vimeo, or Flickr, unless otherwise noted*