November 25th Birthdays
If you were born on November 25th, you share a birthday with these famous people: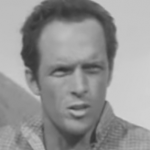 Jack Hogan is 88 (nee Richard Roland Benson Jr.)
Octogenarian American senior citizen and actor on TV (Pvt. William G. Kirby on Combat!; Sierra; Adam-12; Jake and the Fatman; Berrenger's) and in movies (The Cat Burglar; The Bonnie Parker Story; The Legend of Tom Dooley), born November 25, 1929. (Jack Hogan 1960 Tate Screenshot)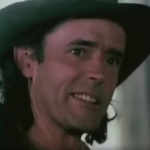 Matt Clark is 81

American character actor in movies (The Outlaw Josey Wales; Brubaker; Kid Vengeance; The Legend of the Lone Ranger; Honkytonk Man), TV (Dog and Cat; Grace Under Fire; The Jeff Foxworthy Show), and octogenarian born November 25, 1936. (Matt Clark 1977 Kid Vengeance Screenshot) 
Julie Smith is 73
Septuagenarian American senior citizen, short story and 1991 Edgar Award-winning mystery novelist (New Orleans Mourning and Skip Langdon series; Death Turns a Trick and Rebecca Schwartz series), born November 25, 1944.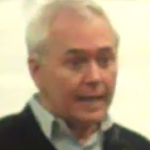 Marc Brown is 71
American children's illustrator, author of the Arthur books (Arthur's Nose; The True Francine; D. W. Thinks Big; Buster Baxter, Cat Saver), Emmy Award-winning Arthur TV series creator & producer, and septuagenarian senior citizen born November 25, 1946. (Marc Brown 2011 Photo:  Schu | Flickr SRR)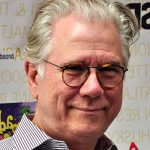 John Larroquette is 70
New septuagenarian, Emmy Award-winning American movie & TV actor (Night Court; The John Larroquette Show; Black Sheep Squadron; Boston Legal; The Librarians; Happy Family; McBride films; Doctor's Hospital), born November 25, 1947. (John Larroquette 2011 Photo: © Nick Stepowy | Flickr SRR)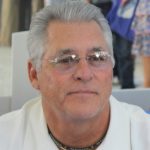 Bucky Dent is 66 (nee Russell Earl O'Dey)
American MLB professional baseball player, American League shortstop (Chicago White Sox; New York Yankees; Texas Rangers; Kansas City Royals), 1978 World Series MVP, 3-time All Star (1975, 1980, 1981), and senior born November 25, 1951. (Bucky Dent 2010 Photo: Peter Roan | Flickr SRR)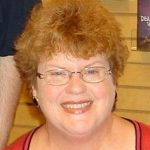 Charlaine Harris Schulz is 66 (nee Charlaine Harris)
American senior, author of mystery novels (Aurora Teagarden series; Lily Bard series), urban fantasy novels (Harper Connelly series), and vampire fiction (Sookie Stackhouse and Midnight, Texas series), born November 25, 1951. (Charlaine Harris 2008 Photo: OmahaStar | Wikimedia PD) 
(Photo: Trust Tru Katsande via Unsplash)
Happy Birthday to everyone celebrating their birthday on November 25!
And remembering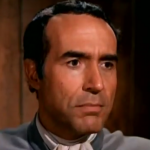 Ricardo Montalban (nee Ricardo Gonzalo Pedro Montalbán y Merino)
Emmy Award-winning Mexican actor on TV (Fantasy Island; The Colbys) and in movies (The Singing Nun; On An Island With You; Two Weeks with Love; Across the Wide Missouri; Latin Lovers; Star Trek II: The Wrath of Khan) (born Nov. 25, 1920 - died Jan. 14, 2009; age 88). Ricardo Montalban died of congestive heart failure. (Ricardo Montalban 1966 Daniel Boone Screenshot)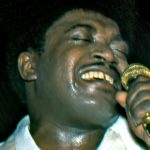 Percy Sledge

American Rock & Roll Hall of Fame soul and R&B singer (When a Man Loves a Woman; Take Time to Know Her; Love Me Tender; Cover Me; I'll Be Your Everything; Warm and Tender Love; It Tears Me Up) (born Nov. 25, 1940 - died Apr. 14, 2015; age 74). Cause of death for Percy Sledge was liver cancer. (Percy Sledge 1974 Photo: Gene Pugh | Flickr Some rights reserved)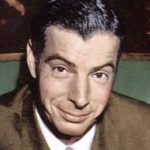 Joe DiMaggio (nee Joseph Paul DiMaggio; "Joltin' Joe"; "The Yankee Clipper")

American Baseball Hall of Fame New York Yankees MLB center fielder with a record 56-game hitting streak, 3-time American League MVP (1939, 1941, 1947), husband of Marilyn Monroe, and Mr. Coffee spokesperson (born Nov. 25, 1914 - died Mar. 8, 1999; age 84). Joe DiMaggio died after lung cancer surgery. (Joe DiMaggio 1954 Now Cover Photo: Wikimedia PD)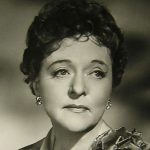 Jessie Royce Landis (nee Jessie Medbury)
American actress on stage, TV, and movies (My Man Godfrey; North by Northwest; To Catch a Thief; It Happens Every Spring; The Swan; I Married a Woman; Goodbye Again; Gidget Goes to Rome; Boy's Night Out; Bon Voyage!) (born Nov. 25, 1896 - died Feb. 2, 1972; age 75). Jessie Royce Landis died of cancer. (Jessie Royce Lancis 1957 Photo: Wikimedia PD)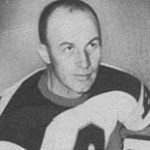 Eddie Shore (nee Edward Willliam Shore)
Canadian Hockey Hall of Fame NHL defenceman, professional hockey player (Boston Bruins, 4-time NHL Hart Trophy / MVP winner (1933, 1935, 1936, 1938), and American Hockey League team owner (Springfield Indians) (born Nov. 25, 1902 - died Mar. 16, 1985; age 82). Cause of death for Eddie Shore was liver cancer. (Eddie Shore 1939 Photo: Wikimedia Commons / PD)