November 25th Birthdays
If you were born on November 25th, you share a celebrity birthday with these famous people: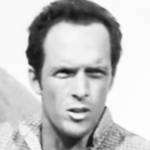 Jack Hogan is 93 (nee Richard Roland Benson Jr.)
American actor of TV (Pvt. William G. Kirby on Combat!; Sierra; Adam-12; Jake and the Fatman; Hawaii Five-O; Berrenger's; Magnum, P.I.; Lawman) & flms (The Cat Burglar; The Bonnie Parker Story; The Legend of Tom Dooley; Paratroop Command), born November 25, 1929. (Jack Hogan 1960 Tate)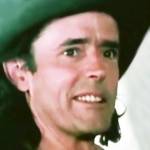 Matt Clark is 86 (father of Jason Clark; father-in-law of Kimberly Beck)

American actor of movies (The Outlaw Josey Wales; Brubaker; Kid Vengeance; The Legend of the Lone Ranger; Honkytonk Man; 42; Hearts of the West; The Terminal Man) and TV (Dog and Cat; Grace Under Fire; The Jeff Foxworthy Show; Dynasty), born November 25, 1936. (Matt Clark 1977 Kid Vengeance)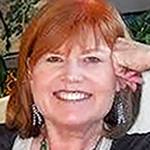 Julie Smith is 78
Edgar Award-winning American short story writer & novelist, creator of the Rebecca Schwartz and Skip Langdon mystery series (New Orleans Mourning; The Axeman's Jazz; House of Blues; 82 Desire; Louisiana HotShot; Tourist Trap), born November 25, 1944. (Julie Smith Photo: Used with permission)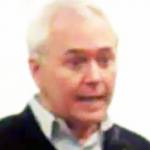 Marc Brown is 76
American children's book illustrator and author (Arthur's Christmas; The True Francine; D. W. Thinks Big; Buster Baxter, Cat Saver; Arthur's April Fool; Arthur's Halloween), Emmy Award-winning Arthur television series creator and producer, born November 25, 1946. (Marc Brown 2011 Photo: Schu)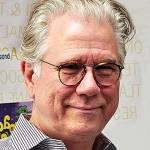 John Larroquette is 75
Emmy Award-winning American movie (Summer Rental) and TV actor (Dan Fielding on Night Court; The John Larroquette Show; Black Sheep Squadron; Carl Sack on Boston Legal; Jenkins on The Librarians; Happy Family; McBride films), born November 25, 1947. (John Larroquette 2011 Photo: © Nick Stepowy) 
Bucky Dent is 71 (nee Russell Earl O'Dey)
American MLB professional baseball player, American League shortstop (Chicago White Sox; New York Yankees; Texas Rangers; Kansas City Royals), 1978 World Series MVP, and 3-time All Star (1975, 1980, 1981), born November 25, 1951. (Bucky Dent 2010 Photo: Peter Roan)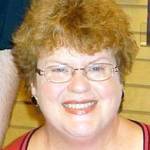 Charlaine Harris Schulz is 71 (nee Charlaine Harris)
American author of mystery novels (Aurora Teagarden series; Lily Bard series; Sweet and Deadly), vampire & urban fantasy fiction (Harper Connelly series; Sookie Stackhouse series; Midnight, Texas series; A Longer Fall), born November 25, 1951. (Charlaine Harris 2008 Photo: OmahaStar) 
Bruno Tonioli is 67
Italian dancer of stage, music videos, movies, & television (The Don Ho Show), stage show & concert tour choreographer (The Rolling Stones; Boy George; Tina Turner; Duran Duran; Sting), TV judge & personality (Strictly Come Dancing; Dancing With the Stars; DanceX; Dance WaR: Bruno vs. Carrie Ann), born November 25, 1955.
Amy Grant is 62 ("The Queen of Christian Pop"; married Vince Gill)
Grammy Award-winning American singer and songwriter (The Next Time I Fall; Baby, Baby; Every Heartbeat; That's What Love is For; Good for Me; I Will Remember You; Lucky One; Wise Up; El Shaddai; Breath of Heaven; Takes a Little Time), born November 25, 1960. (Amy Grant 2011 Photo: ruthdaniel3444)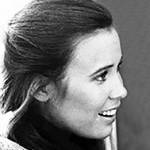 Amy Gibson is 62
American actress of TV (Lynn Henderson on Love of Life; Alana Anthony Jackson on The Young and the Restless; Colette Francoise on General Hospital) and movies (King of the Mountain), wig manufacturer and retailer, born November 25, 1960. (Amy Gibson 1979 Eight is Enough Photo: ABC)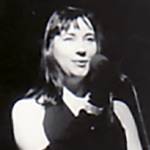 Holly Cole 59
Canadian jazz singer with the Holly Cole Trio (2,000 Miles; I Can See Clearly Now; Onion Girl; I've Just Seen a Face; Christmas Blues; The Tennessee Waltz; Blame it on My Youth; Que sera sera; Make It Go Away; Train Song; Cry; I Want You), born November 25, 1963. (Holly Cole 2007 Photo: guyman22)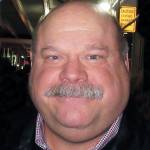 Kevin Chamberlin is 59
American actor of TV (Jessie; Grace and Frankie; State of Mind; Heroes; Ghostwriter) and movies (Suspect Zero; The Girl Next Door; Die Hard with a Vengeance; In & Out; Lucky Number Slevin; Road to Perdition), born November 25, 1963. (Kevin Chamberlin 2019 Photo: www.flicker.com/photos/greg2600)
Dougray Scott is 57 (nee Stephen Dougray Scott; married Claire Forlani)
Scottish actor of TV (Desperate Housewives; Hemlock Grove; Snatch), and movies (Ever After: A Cinderella Story; Mission: Impossible II; Enigma; Ripley's Game; To Kill a King; Another Nine & a Half Weeks; The Poet; The Truth About Love), born November 25, 1965. (Dougray Scott 2010 Photo: Ian Smith)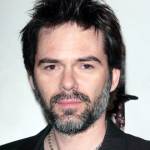 Billy Burke is 56 (nee William Albert Burke)
American actor of TV (Miles Matheson on Revolution; Mitch Morgan on Zoo; Major Crimes; 24; Gilmore Girls; The Closer) and movies (Breaking In; Divine Access; The Twilight Saga films; Freaky Deaky; Red Riding Hood; Fracture), born November 25, 1966. (Billy Burke 2015 Photo: Masha Radomska)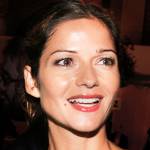 Jill Hennessy is 54 (nee Jillian Noel Hennessy)
Canadian actress of TV (Dr. Jordan Cavanagh on Crossing Jordan & Las Vegas; Claire Kincaid on Law & Order; Madam Secretary) and movies (Small Town Murder Songs; Dawn Rider; Roadie; Komodo; Molly; Wild Hogs; Dead Ringers), born November 25, 1968. (Jill Hennessy 2010 Photo: Gordon Correll)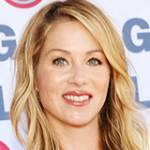 Christina Applegate is 51 (ex of Johnathon Schaech)
Emmy-winning American actress of TV (Kelly on Married…with Children; Dead to Me; Samantha Who?; Jesse; Up All Night; Friends) & films (The Sweetest Thing; Anchorman: The Legend of Ron Burgundy; Bad Moms), born November 25, 1971. Daughter of Nancy Priddy/ (Christina Applegate 2012: LG전자)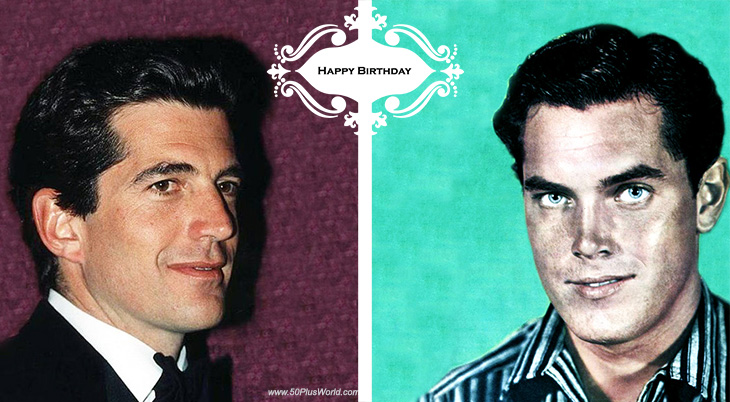 (John F. Kennedy Jr. 1999: John Mathew Smith & www.celebrity-photos.com | Jeffrey Hunter 1956)
Happy Birthday to everyone celebrating their birthday on November 25th!
Remember These November 25th Famous Birthdays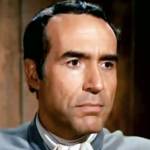 Ricardo Montalban (nee Ricardo Gonzalo Pedro Montalbán y Merino)
Emmy-winning Mexican actor of TV (Mr. Roarke on Fantasy Island; The Colbys) & films (The Singing Nun; On An Island With You; Latin Lovers; Two Weeks with Love; Across the Wide Missouri; Star Trek II: Wrath of Khan) (born Nov. 25, 1920 – died Jan. 14, 2009; age 88). Married Georgiana Belzer; brother-in-law of Sally Blane, Loretta Young. (Ricardo Montalban 1966 Daniel Boone) 
Percy Sledge

American Rock & Roll Hall of Fame soul and R&B singer (When a Man Loves a Woman; Take Time to Know Her; Love Me Tender; Cover Me; I'll Be Your Everything; Warm and Tender Love; It Tears Me Up; My Special Prayer; What Am I Living For) (born Nov. 25, 1940 – died Apr. 14, 2015; age 74). Cause of death for Percy Sledge was liver cancer. (Percy Sledge 1974 Photo: Gene Pugh)
Joe DiMaggio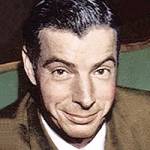 (nee Joseph Paul DiMaggio; "Joltin' Joe"; "The Yankee Clipper")

Baseball Hall of Fame American pro baseball player, New York Yankees MLB center fielder with a record 56-game hitting streak, 3-time American League MVP (1939, 1941, 1947), and Mr. Coffee spokesperson (born Nov. 25, 1914 – died Mar. 8, 1999; age 84). Ex of Marilyn Monroe, Dorothy Arnold. Joe DiMaggio died after lung cancer surgery. (Joe DiMaggio 1954: Now)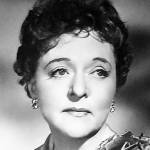 Jessie Royce Landis (nee Jessie Medbury)
American actress of stage, TV, and movies (My Man Godfrey; North by Northwest; To Catch a Thief; It Happens Every Spring; The Swan; I Married a Woman; Goodbye Again; Gidget Goes to Rome; Boy's Night Out; Bon Voyage!; Critic's Choice; The Swan) (born Nov. 25, 1896 – died Feb. 2, 1972; age 75). Jessie Royce Landis died of cancer. (Jessie Royce Lancis 1957 Photo)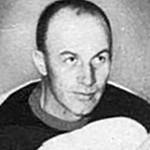 Eddie Shore (nee Edward Willliam Shore)
Hockey Hall of Fame Canadian professional hockey player, NHL defenceman (Boston Bruins), 4-time NHL Hart Trophy / MVP winner (1933, 1935, 1936, 1938), and American Hockey League player & team owner (Springfield Indians) (born Nov. 25, 1902 – died Mar. 16, 1985; age 82). Eddie Shore died of liver cancer. (Eddie Shore 1939 Photo)
Jeffrey Hunter (nee Henry Herman McKinnies Jr.; aka Hank McKinnies)
American actor of TV (Temple Houston) & films (The Searchers; The True Story of Jesse James; King of Kings; Gun For a Coward; The Great Locomotive Chase; No Down Payment; Hell to Eternity) (born Nov. 25, 1926 – died May 27, 1969; age 42). Married Emily McLaughlin; ex of Barbara Rush. Jeffrey Hunter died after surgery for an intracranial hemorrhage. (Jeffrey Hunter 1956)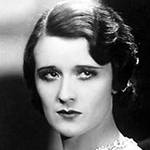 Margaret Livingston (nee Marguerite Livingston; married Paul Whiteman)
American film actress (Sunrise; Breed of the Sea; God's Gift to Women; The Social Buccaneer; His Private Life; A Woman's Way; Tonight at Twelve; Seven Keys to Baldpate; Smart Money; The Wheel; What a Widow!; Kiki; Colorado Pluck; The Chorus Lady; Call Her Savage) (born Nov. 25, 1895 – died Dec. 13, 1984; age 89). (Margaret Livingston 1931 The Lady Refuses: RKO Pictures)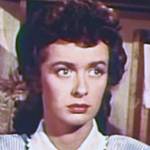 Noel Neill
American actress of TV (Lois Lane on The Adventures of Superman) and films (Superman; Atom Man vs Superman; High School Hero; Gun Runner; Whistling Hills; Here Come the Waves; Junior Prom; Son of a Badman; The Lawless Rider; Betty Rogers in Campus Sleuth) (born Nov. 25, 1920 – died July 3, 2016; age 95). Noel Neill died after a long illness. (Noel Neill 1950 The Cisco Kid)
Andrew Carnegie
Scottish-American millionaire industrialist and businessman (Pittsburgh's Carnegie Steel Company), philanthropist founder of libraries, universities, and charitable foundations (Carnegie Mellon University; The Carnegie Medal for childrens books), and writer (The Gospel of Wealth) (born Nov. 25, 1835 – died Aug. 11, 1919; age 83). (Andrew Carnegie c. 1878)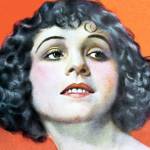 Ann May (nee Anna Beatrice Max; married C. Gardner Sullivan)
American dancer, actress of stage & silent films (Marriage for Convenience; Lombardi, Ltd.; Thundering Hoofs; Paris Green; O.U.T. West; An Amateur Devil; The Vermilion Pencil; The Half Breed; Peaceful Valley; The Fog; The Dangerous Maid; What Shall I Do?; Waking Up the Town) (born Nov. 25, 1899 – died July 26, 1985; age 85). Ex-fiance of Ralph Graves. (Anne May 1920 Portrait: S. Knox)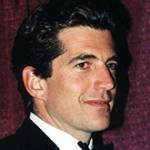 John F. Kennedy Jr. (nee John Fitzgerald Kennedy Jr.)
American lawyer, publisher (George) & journalist (The New York Times) (born Nov. 25, 1960 – died July 16, 1999; age 38). Son of President John F. Kennedy & Jacqueline Bouvier; brother of Caroline Kennedy. Married Carolyn Bessette. Ex-partner of Daryl Hannah. John Kennedy Jr. died in a plane crash. (John F. Kennedy Jr. 1999: John Mathew Smith & www.celebrity-photos.com)
*Images are public domain or Creative Commons licensed & sourced via Wikimedia Commons, Vimeo, YouTube, or Flickr, unless otherwise noted*