September 4th Birthdays
If you were born on September 4th you share a birthday with these famous people: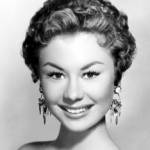 Mitzi Gaynor is 89 (nee Francesca Marlene de Czanyi von Gerber)
American singer-dancer & actress of stage, TV (Mitzi specials) & movies (South Pacific; For Love or Money; Surprise Package; Happy Anniversary; The Joker is Wild; Three Young Texans; There's No Business Like Show Business; Golden Girl; Les Girls), born September 4, 1931. (Mitzi Gaynor 1954 Photo)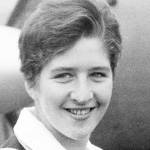 Dawn Fraser is 83

International Swimming Hall of Fame Australian freestyle swimmer, 4-time Olympic gold medalist (1956, 1960, & 1964 100m Freestyle; 1956 100m Freestyle Relay), born September 4, 1937. (Dawn Fraser 1958 Photo: J. D. Noske / Dutch National Archives)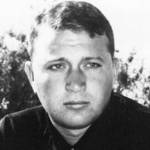 Raymond Floyd is 78
World Golf Hall of Fame American professional golfer, 4-time major PGA Tour championships (1969 & 1982 PGA Championships; 1976 The Masters; 1986 US Open), 1983 Vardon & Byron Nelson awards, born September 4, 1942. (Raymond Floyd 1970s Photo: Wilson Sporting Goods Co.)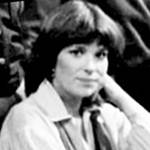 Jennifer Salt is 76
American producer and screenwriter (American Horror Story; Nip/Tuck; Eat Pray Love), retired actress of stage, television (Eunice Tate on Soap; The Marshall Chronicles), and movies (Midnight Cowboy; Brewster McCloud; Play It Again, Sam), born September 4, 1944. (Jennifer Salt 1977 Soap Photo: ABC)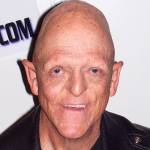 Michael Berryman is 72
American character actor of horror & dramatic movies (One Flew Over the Cuckoo's Nest; The Hills Have Eyes; My Science Project; Star Trek IV: The Voyage Home; Below Zero; Spy Hard; Armed Response; Weird Science), born September 4, 1948. (Michael Berryman 2007 Photo: Stefan Borggraefe)
Tom Watson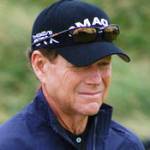 is 71 (nee Thomas Sturges Watson)
World Golf Hall of Fame American PGA Tour Champions pro golfer, 6-time PGA Player of the Year (World #1 1978-1982), with 8 major championship wins (5x The Open Championship; Masters 1977 & 1981; 1982 US Open), born September 4, 1949. (Tom Watson 2008 Photo: Ian Tilbrook)
Judith Ivey is 69
American Tony Award-winning actress of stage, TV (Designing Woman; The Critic; Buddies; The 5 Mrs. Buchanans; Down Home; White Collar; Will & Grace), and movies (The Lonely Guy; The Woman in Red; Compromising Positions; Bright Beach Memoirs; Hello Again; In Country; The Devil's Advocate; Mystery, Alaska; Hello Again), born September 4, 1951.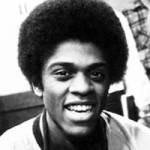 Lawrence Hilton-Jacobs is 67

American singer & actor of TV (Freddie "Boom Boom" Washington on Welcome Back, Kotter; Alien Nation; The Jackson: An American Dream) and movies (L. A. Heat; Chance; Indecent Behavior; Youngblood; Cooley High), born September 4, 1953. (Lawrence Hilton-Jacobs 1976 Welcome Back, Kotter Photo: ABC TV)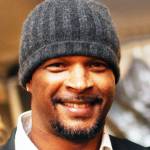 Damon Wayans is 60
American producer, screenwriter, & comedic actor of TV (Michael Kyle on My Wife and Kids; In Living Color; Roger Murtaugh on Lethal Weapon; Saturday Night Live; Damon) and movies (Major Payne; Mo' Money; Earth Girls Are Easy; Roxanne), born September 4, 1960. (Damon Wayans 2008 Photo: Brian Solis)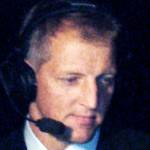 Tomas Sandström is 56
Swedish firefighter, professional hockey player, NHL (1984-1999) right winger (New York Rangers; Los Angeles Kings; Pittsburgh Penguins; Detroit Red Wings – 1997 Stanley Cup champions; Mighty Ducks of Anaheim), born September 1, 1964. (Tomas Sandström 2009 Photo: Egon Eagle) 
Danny Ponce is 48
American actor of TV (Willie Hogan on Valerie; Jason Avery on Knots Landing; Happy Days; Hunter; Punky Brewster; Quincy M.E.; Full House; Alice; Hotel; Family Ties; Scrubs) and movies (The Black Dahlia; Man of the Year; Oh God! You Devil), born September 4, 1972.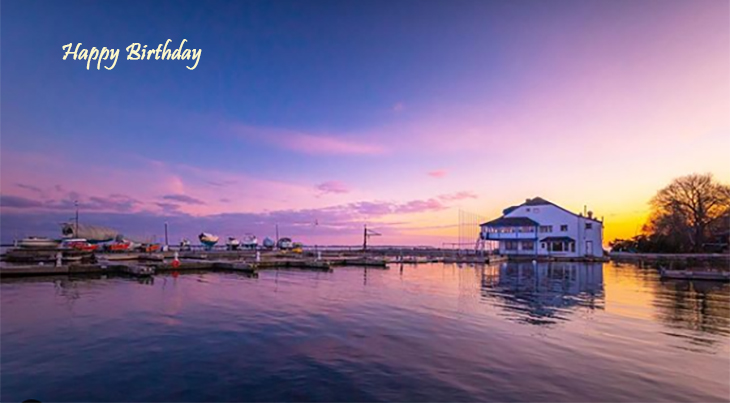 (Lake Ontario Sunset, Kingston Photo: © 2020 Evi Tureluren / One Year in Kingston)
Happy Birthday to everyone celebrating their birthday on September 4th!
And remembering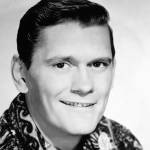 Dick York (nee Richard Allen York)
American actor of stage, radio, TV (Darrin Stephens on Bewitched; Going My Way), and movies (Inherit the Wind; They Came to Cordura; The Last Blitzkrieg; Cowboy; Operation Mad Ball; Three Stripes in the Sun; My Sister Eileen) (born Sept. 4, 1928 – died Feb. 20, 1992; age 63). Dick York died of emphysema complications. (Dick York 1965 Photo: McDermott Company)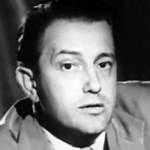 Edward Dmytryk

Blacklisted Canadian-American film director (Crossfire; The Juggler; The Caine Mutiny; Raintree County; The Sniper; The Young Lions; The Carpetbaggers; Golden Gloves; Murder, My Sweet; Back to Bataan; Till The End of Time; Broken Lance) (born Sept. 4, 1908 – died July 1, 1999; age 90). Edward Dmytryk died of kidney & heart failure. (Edward Dmytryk 1950 The Hollywood Ten)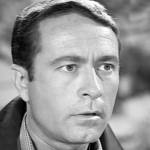 Howard Morris

American TV director, character & voice over actor of TV (Ernest T. Bass on The Andy Griffith Show; The Dick Van Dyke Show; Trapper John, M.D.; Hogan's Heroes; Archie's Funhouse), and movies (Boy's Night Out; Fluffy; Way… Way Out; High Anxiety; Splash) (born Sept. 4, 1919 – died May 21, 2005; age 85). Howard Morris died of heart failure. (Howard Morris 1962 Thriller)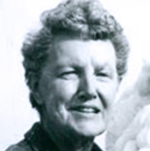 Mary Renault
English writer of historical biographies and novels set in Ancient Greece (The Nature of Alexander; The North Face; The Charioteer; The Last of the Wine; The King Must Die; The Bull from the Sea; The Mask of Apollo; The Persian Boy) (born Sept. 4, 1905 – died Dec. 13, 1983; age 78). Mary Renault had cancer and pneumonia before she died. (Mary Renault 1970s Photo: Chatto & Windus)
*Images are public domain or Creative Commons licensed & sourced via Wikimedia Commons, Vimeo, or Flickr, unless otherwise noted*